Wingamm - a motorhome like a turtle with a shell

Wingamm is an experienced manufacturer of motorhomes and caravans, which stands out from other manufacturers. And this is because the camping part in each vehicle is made of fiberglass, in addition to one cast. So there are no joints between the roof and the walls.
The first look at any Wingamm motorhome is enough to see that it is not a touring vehicle like any other. Rounded lines and a slightly swollen living area, protruding beyond the outline of the cabin, are the characteristic features of these vehicles being built in Italy.
House made of mold
I do not know to what extent this shape of buildings results from the fantasy of the projects, and to what extent it is dictated by the specific structure. Wingamm is not "like any" motorhome. There is no wall and roof mounted cabin. Instead, we have a monolith, or rather Monocoque , because that is what the manufacturer called his patent. Interestingly, this technology has been used by Wingamm for 40 years, i.e. since 1977.

The walls of the currently built motorhomes consist of two layers of laminate using glass fibers (2 mm and 3 mm) and polyurethane foam between them (25 mm). Such a structure primarily ensures resistance to moisture . Leakage, and thus moisture in motorhomes and caravans, usually appears at the joints of structural elements. Thanks to the uniform casting, the risk has been eliminated.
However, the manufacturer points to other advantages. Monocoque is a self-supporting structure which, in the event of a collision, proves to be more resistant compared to structures made of joined panels. It also means better road stability . Thanks to the lack of joints, nothing should creak or make sounds, thanks to which such a structure provides better acoustic comfort . Thermal insulation is also better.
Studied details
It is worth noting that there are many compartments hidden in the body of motorhomes, e.g. for a battery, gas cylinders or a sewage container accessible from the outside. An interesting thing may be a compartment hidden in the bumper . There is also plenty of storage space inside, including stowage boxes in the floor.

Let's also pay attention to the door. The manufacturer has conducted "behavioral research" taking into account people of different ages . This study led to a change in the dimensions of the door. For now, this solution has been used in the Oasi model (based on Fiat Ducato), but it is worth noting that as a result of this analysis, the door height increased from 1670 to 1700 mm, and the width from 503 mm to 527 mm.
From Transporter to Sprinter
At Wingamma, we can order vehicles based on Fiat, Mercedes Sprinter and Volkswagen Transporter chassis. It is the latter model that is the most characteristic of the Wingamm brand.
The most important advantage of the model marked as Micros is relatively large spaciousness with compact dimensions. The outer length of the vehicle is 530 cm , width - 212 cm, and the (outer) height - 289 cm. Micros has everything a motorhome should have on board, including a toilet and shower .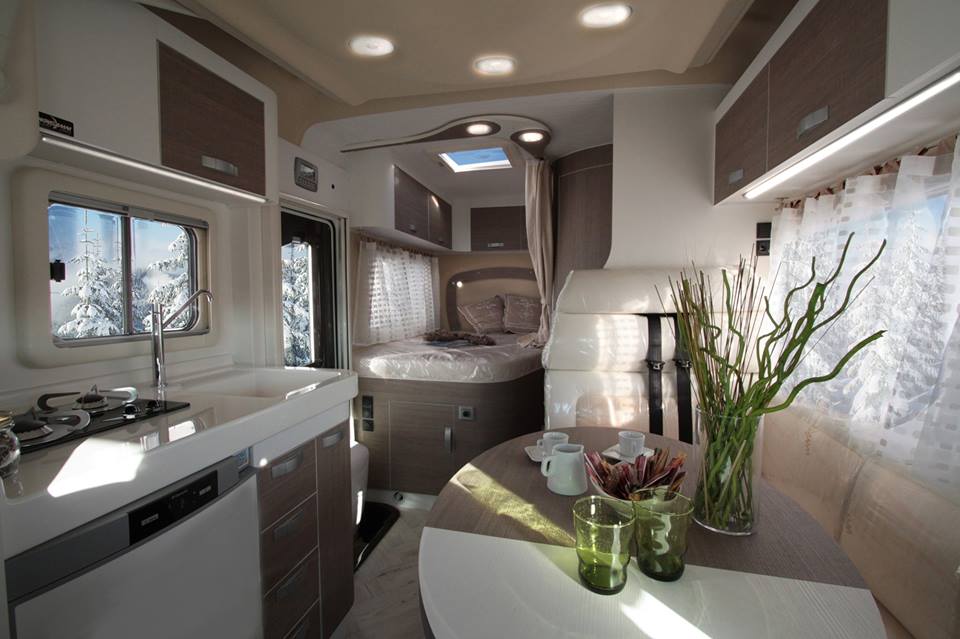 Unfortunately, you have to pay a lot for a unique design. The new Micros costs about 75 thousand. euro , while on the German auction site we managed to find an annual vehicle (2.0, 140 KM) with a mileage of 20 thousand. km at the price of approx. 56 thousand. euro. However, if someone is attracted to originality and the above-average tightness of the body, perhaps the price will go into the background. The car can be bought, among others in Germany, the Czech Republic and Slovakia .
Sometimes it is better to get lost than to ask for directions too much. Aldous Huxley
Enjoyed reading this article? Share it!