Mestre, i.e. in Venice, does not have to be (very) expensive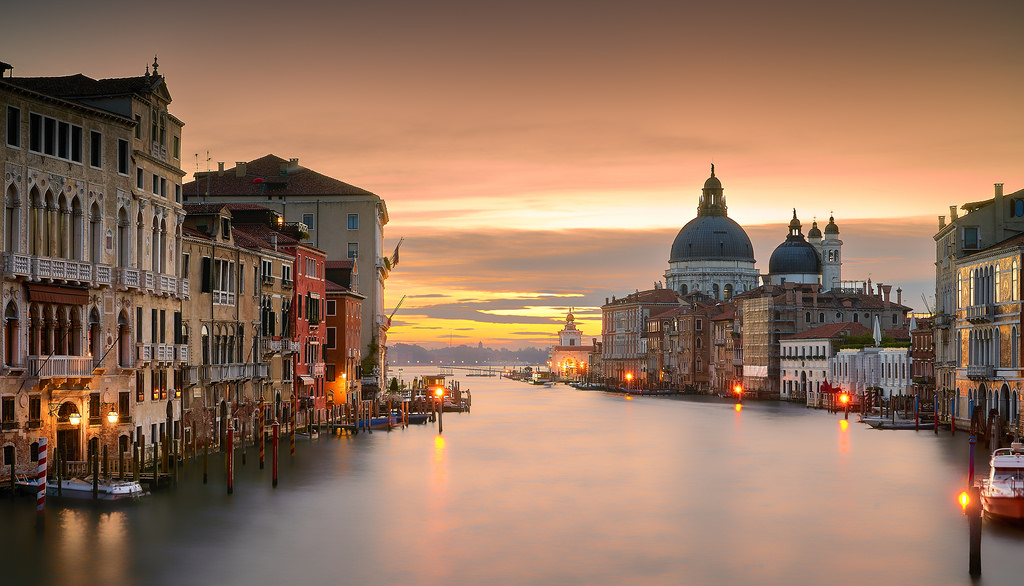 Cheap vacation in Venice? Sounds like a joke, given the ever-rising prices of canal and gondola services in the city, the rates overwhelm the locals themselves. However, it is possible, you just have to figure it out a bit - for example, choosing to stay in Mestre.
Mestre flavors
Apparently, the Venetians are not particularly fond of tourists. According to various sources, every day (and certainly during the season) as many people come to the city to live there every day. Residents complain about the crowds in public transport, and above all about the rising prices of services. It is not about the rates in restaurants or hotels, but about everyday life - the prices of food products, rent or communication. Tourists, fascinated by the beauty, climate and reputation of the resort, often do not notice how difficult the life of the Venetians is. And those who notice these inconveniences calculate the costs and more and more willingly choose not the center of Venice, but the more affordable Mestre for accommodation or dining. The food here is just as delicious, and you can buy it even several times cheaper. For comparison, you can find an espresso in Mestre for about 1 euro, while in one of the Venetian cafes - for 4 euro. It is also worth visiting delicatessen or supermarkets and doing food shopping. Local products are exceptionally delicious, always fresh and relatively inexpensive. If you feel hungry while visiting Venice , it's better to look for bars than restaurants. A good example is the Crazy Bar, which serves dishes and drinks typical of the region. Attempts to establish contact (including placing an order) in Italian will be a nice gesture in restaurants. Even nicer - the desire to learn about traditional dishes, not necessarily pizza, which, although popular, is not a local specialty at all. Certainly, the following inscriptions in front of some restaurants will catch your eye several times: "NO PIZZA". It is worth ordering a local wine, recommended by a given place ("a la casa"). Among the beers, it is worth recommending, among others Birra Veneziana Rossa.
Visiting Venice - costs
Before visiting Venice, it is best to calculate the costs that we will incur in connection with the use of public transport. Perhaps the most advantageous option will be to buy a 7-day ticket (approx. 60 euro), especially if you intend to intensively explore all the attractions of the gondola city, traverse them along and across them, and return to the hotel or camping site only for a moment of rest and sleep. A single vaporetto ride costs less than 1.5 euros, and a daily ticket - about 20 euros. For some, the pace of the tram may be a downside, stopping at the next stop every now and then, but it gives you the opportunity to fully relax and enjoy the landscapes. Water taxi and ferry are a more expensive, but also worth considering option. Of course, the most we will pay is for the gondola (about 100 euro for a course of up to 6 people). There is also getting to know Venice on foot, which is perhaps one of the most enjoyable options for exploring the city. As well as other Italian resorts .
Camping in Venice
When talking about a holiday in Venice , we will always touch on the subject of finance. This also applies to hotels and their high prices. Mestre is often mentioned in conversations about accommodation, offering cheaper places compared to the center of Venice or the most attractive islands of the lagoon. About 10 minutes from Piazzale Roma is Camping Village Jolly , offering affordable accommodation in tents or mobile homes. The second, apart from prices, great advantage of the facility is its perfect communication - you can easily move to any place from Mestre by tram, bus and train. For example, we'll get to the historical islands in about 10 minutes. As you can see, choosing Mestre for a vacation, we will get to know Venice easily, pleasantly and without restrictions, and at the same time we will not drain our wallet too much.
A writer by profession, a passion of a cat. One day he will see what is behind the Urals - good to Vladivostok. So far, when he can, he enjoys the sun of the countries of southern Europe. And it's also fun;)
Enjoyed reading this article? Share it!