New York, New Jersey and Pennsylvania by motorhome - US tour ready + COSTS!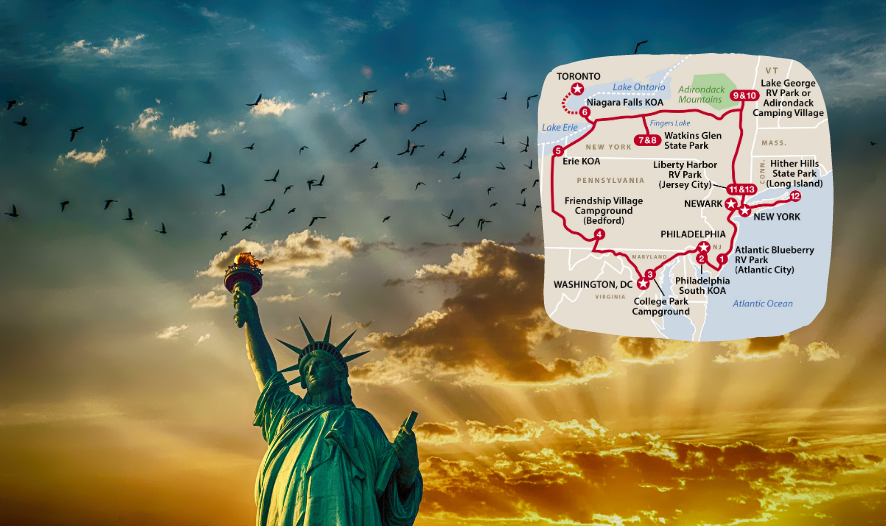 We present another article from the series of the most beautiful motorhome routes in the USA and Canada . All routes are created in cooperation with Cruise America - the largest motorhome rental company in America, of which we are the official and only representative in Poland. At the end of each route described, we will provide you with estimated rental costs in different months, e.g. May, July and October, as well as fuel, insurance, etc.
Cities in the north - and more
Article prepared in cooperation with Cruise America
---
Do you want to know even more?

• Join our Facebook group - Cool Camping
• Follow our profile on Facebook - CampRestowy Facebook
• See how we travel as a family on Instagram. During our trips, it is here that we put the most reports from everyday life on the campground or in the camper - CampRestowy Instagram
• See our YouTube videos, subscribe to our channel and give a thumbs up to the videos you like - CampRestowy Youtube
We are the only official representative of Cruise America and Cruise Canada in Poland. From 2020, you can easily and safely book a motorhome in the USA or Canada. We know when and where it is best to rent a motorhome. We will answer all your questions and doubts by e-mail or telephone.
Enjoyed reading this article? Share it!