On the most beautiful lake in Europe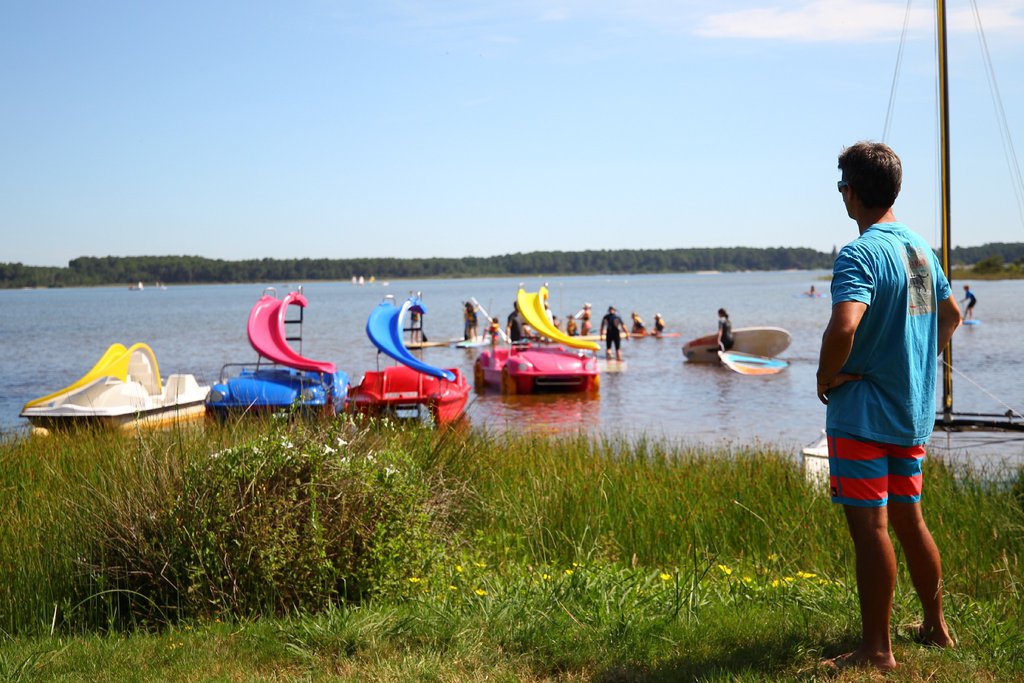 Aquitaine is one of the largest and most diverse French regions. Its area stretches from the foot of the Massif Central to the border with Spain. Due to the large area, Aquitaine is very diverse - you can find there mountains, hills, the sea, forested areas and vineyards. In addition, you can visit amazingly beautiful cities - Bordeaux and Lourdes.
Aquitaine is a region that tourists eagerly visit. They are attracted by the beauty of landscapes, as well as the ruins of medieval castles, fortifications, fortified churches that are remnants of the Hundred Years' War. An additional attraction are the wide, sandy beaches washed by the waters of the Atlantic. Many people also make pilgrimages to Lourdes, which is a place of worship. However, Aquitaine is primarily a tourist region. We will find many different centers there that ensure a comfortable stay. One of them is Camping Le Lac de Sanguinet , which is located in the picturesque town of Sanguinet, on the most beautiful lake in Europe - Cazaux-Sanguinet.
Active rest in the bosom of nature
Camping Le Lac de Sanguinet is surrounded by trees that provide perfect shade in hot weather. This center is extremely comfortable and adapted to accommodate families, even with small children . At the same time, Camping Le Lac de Sanguinet offers its guests a lot of entertainment and also allows for various sports activities . The vicinity of Lake Cazaux-Sanguinet invites to relaxing on the beach and practicing water sports. There is a sailing school close to the campsite which is open all year round. Additionally, you can go fishing by the lake, go windsurfing there, go water skiing or water bikes.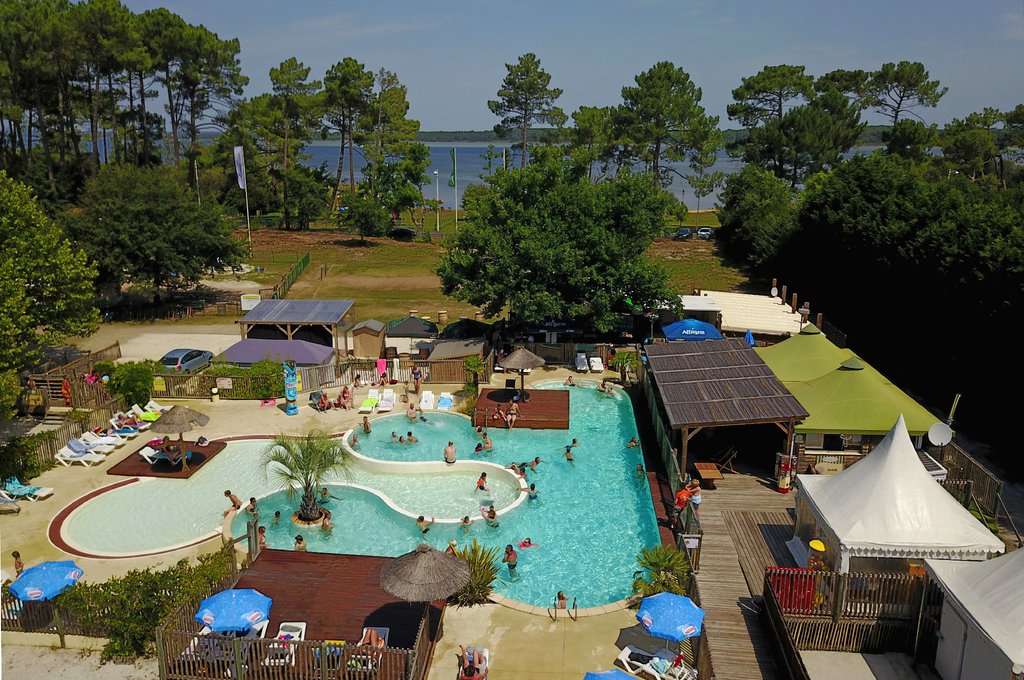 The resort has a wonderful, heated swimming pool and a paddling pool for children, while in the nearby town of Sanguinet there is an Aqualand and Kids Park. Guests can also make use of the nearby bicycle routes , tennis courts and tables. There are also special tracks for quad and go-kart rides , and there is a riding school near the campground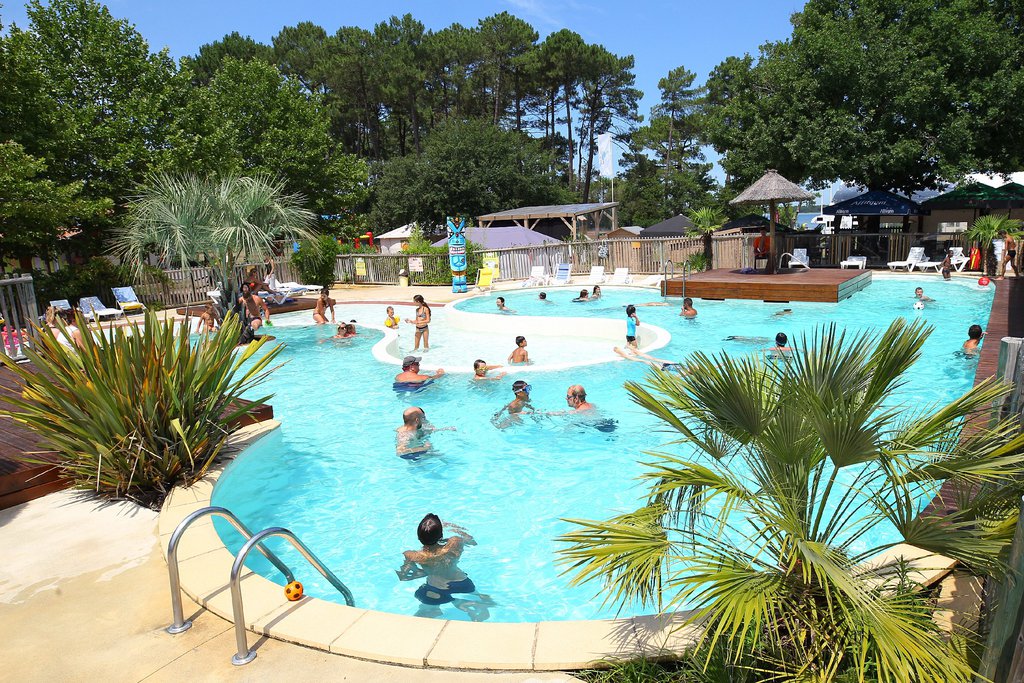 In the summer season, entertainment and sports activities for children and teenagers are organized by animators. Little ones can spend time in the playground, in the mini club or in the games room. In the evenings, dance games and performances for teenagers and adults are organized.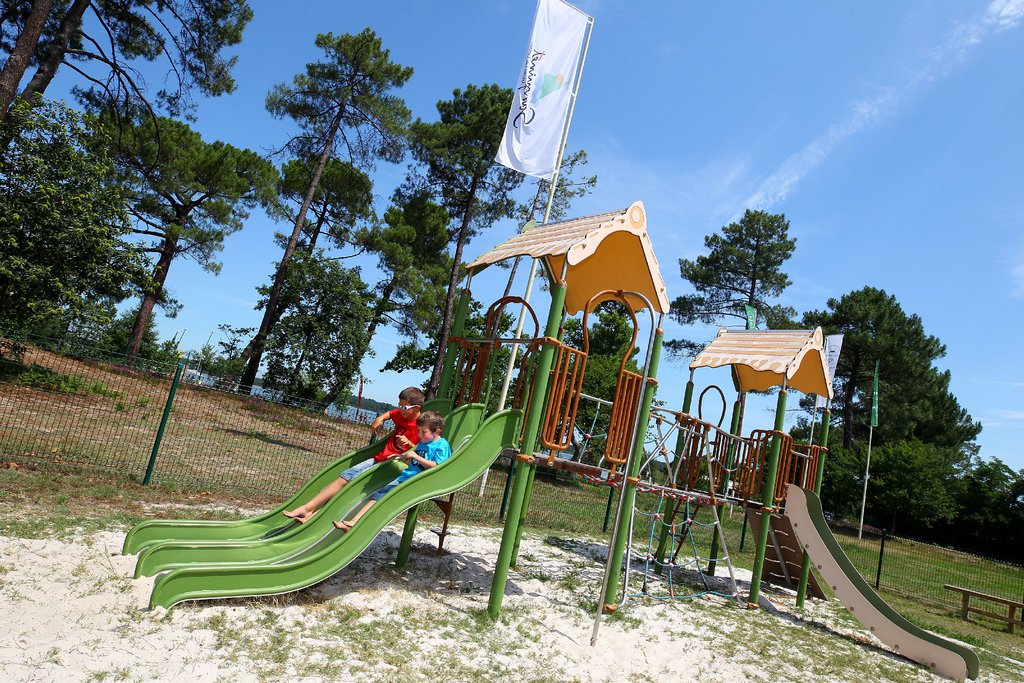 At Camping Le Lac de Sanguinet you can rent comfortable and fully equipped holiday homes . They have all the equipment and devices needed for everyday use. Each house has a kitchenette connected to the living room, bedroom, bathroom with shower and a comfortable patio with table and chairs. In addition, the center also provides plots with sanitary and electricity connections, where you can park your motorhome comfortably.
The flavors of Aquitaine
At Camping Le Lac de Sanguinet there is a fast food bar , where we can eat, for example, a baguette or a croissant. In addition, ice cream, coffee and cooling drinks are also served there. However, when we want to eat a typical French meal, we have to go to a nearby restaurant in the town of Sanguinet. There we can try regional wines (eg Bergerac, Médoc, Bordeaux) or drink stronger drinks (eg Gascon, Armagnac).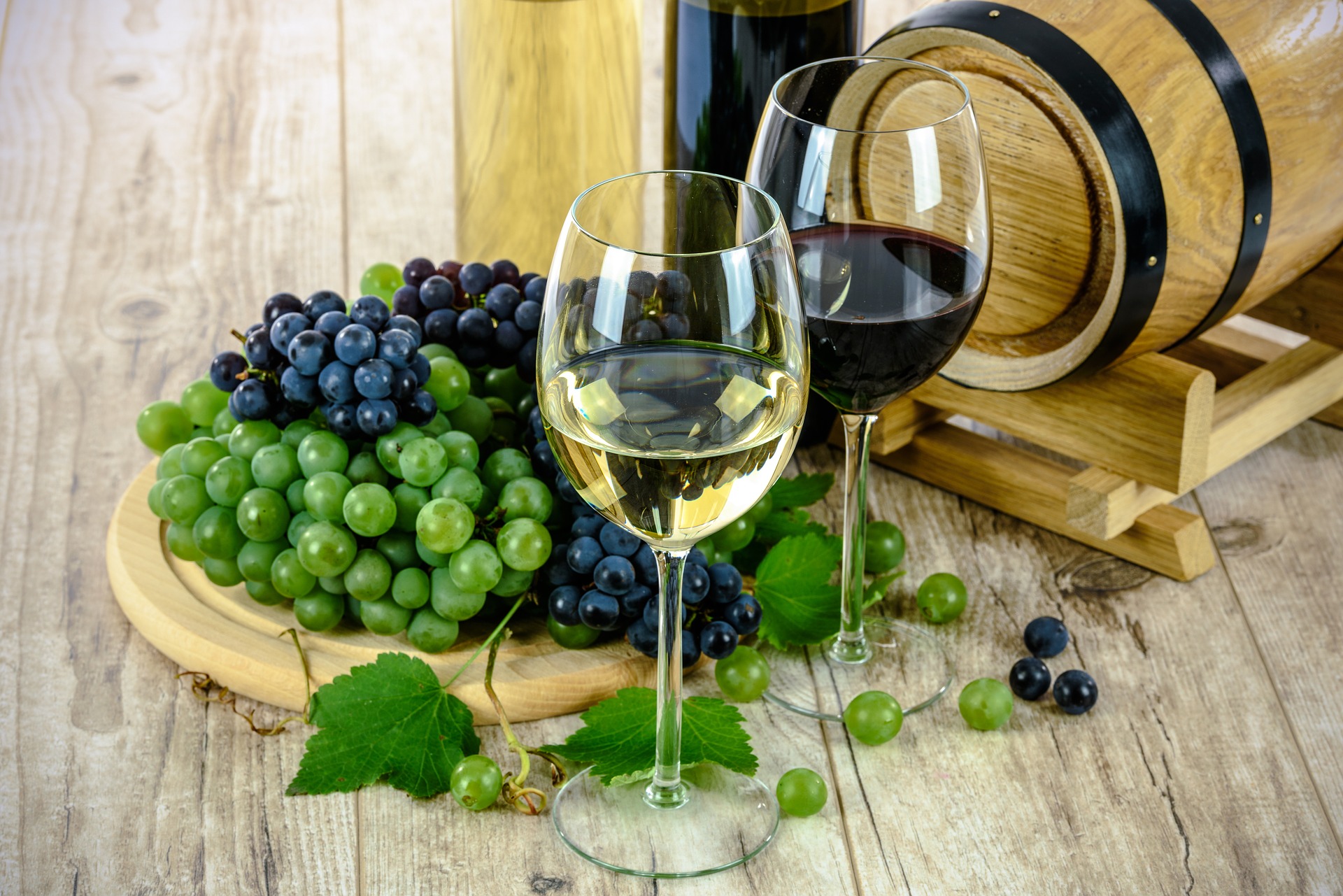 The south of France, where Aquitaine is located, is known for its fish, meat and vegetable dishes. While relaxing there, try the famous bouillabaisse (fish stew with herbs, orange peel and saffron), ratatouille (made with eggplant, zucchini, juicy tomatoes, garlic and onions) and brandade (salted cod puree with milk and olive oil). The most famous French dessert, on the other hand, is crème brûlée . It is prepared with egg cream, cream and sugar, then sprinkled with caramelized sugar.
Italy, Croatia, Spain ... are the countries I would like to come back to every summer. I like to discover new places, whether it is a bustling capital city or a quiet town on a mountain slope.
Enjoyed reading this article? Share it!