One piece of cake, that is, we taste Florence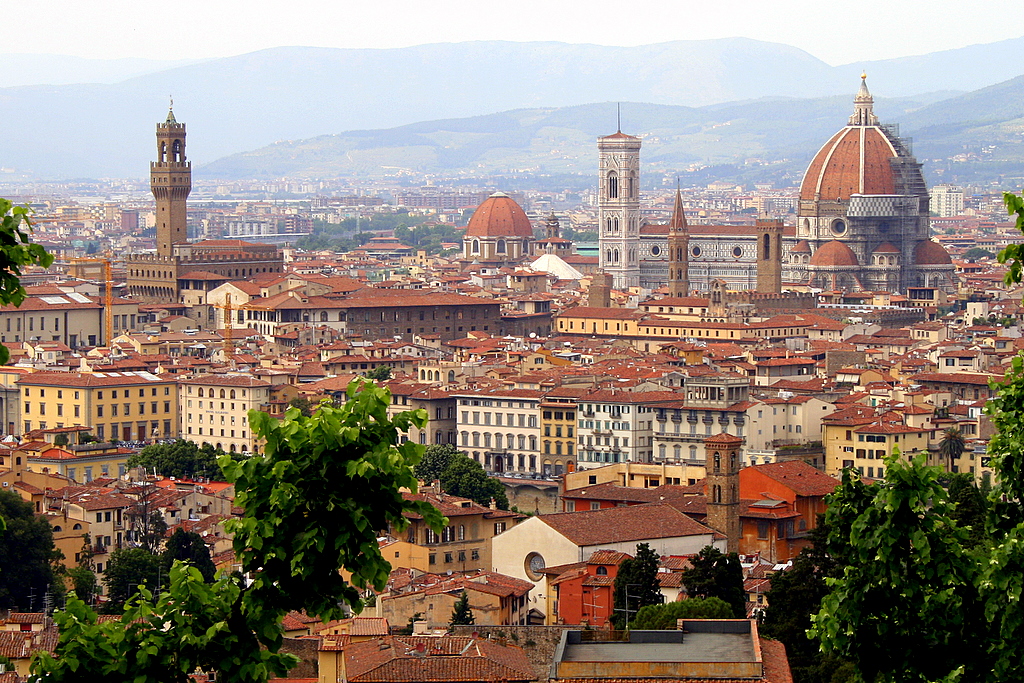 The story of Florence is like a cake - it is impossible to eat the whole cake, you have to limit yourself to one piece, and even this one is sweet to the point of toothache. The capital of Tuscany is so rich in terms of tourism, culture and history that it is impossible to list all its attractions without a long lecture. Because why pay attention to this monument and skip this one? Why lead the reader through these squares and not mention them? And the cradle of the Italian Renaissance can become the subject of a story that winds itself like a ribbon for hours, sometimes until the audience slumber.
Florence from the kitchen
Florence is the second most visited Italian city after Rome. has views and is just a minute's walk from the square from which it takes its name. Piazzale Michelangelo is deservedly considered one of the best viewpoints in Florence. It is available around the clock - free of charge. Returning to the campground, in addition to the great location, it offers guests accommodation on paved plots, in spacious tents with bunk beds, as well as restaurant and bar. The campsite has access to a wireless internet network. You can easily inform your friends about it that you are just staying in one of the most beautiful cities in Italy.
A writer by profession, a passion of a cat. One day he will see what is behind the Urals - good to Vladivostok. So far, when he can, he enjoys the sun of the countries of southern Europe. And it's also fun;)
Enjoyed reading this article? Share it!