11 things you need to do on the Garda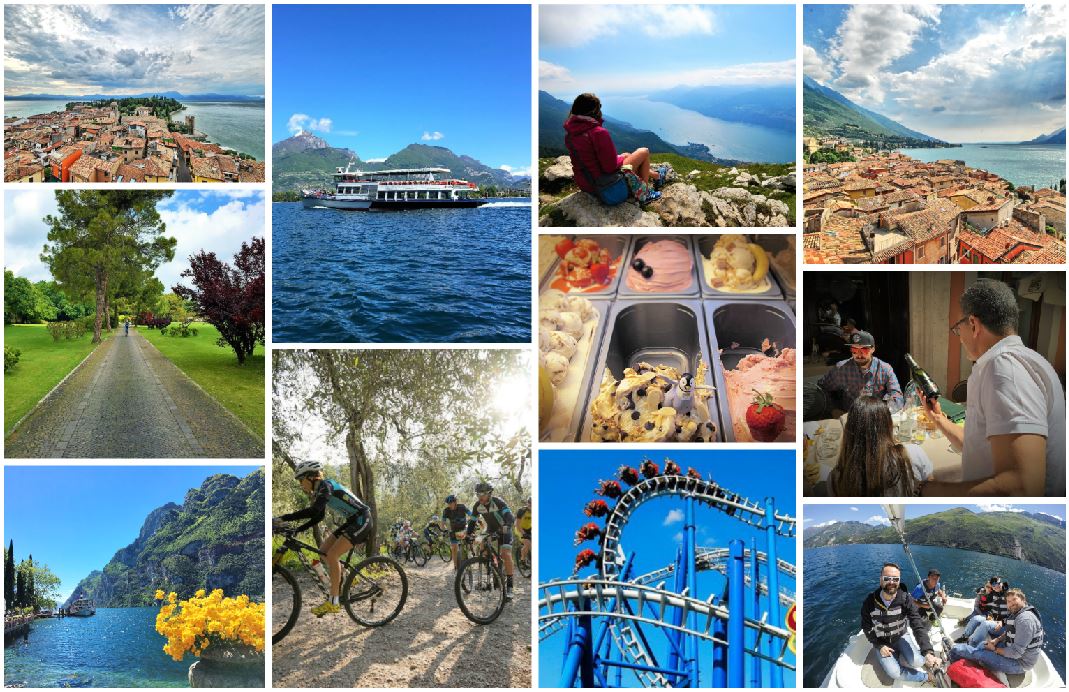 There are so many attractions on Lake Garda that it is difficult to collect them in just a dozen or so points. However, you have to choose something and in our opinion these places are the most worth visiting if you are going to Garda for the first time.
1. See amazing views from the top of Monte Baldo
To see Lake Garda from a bird's eye view, just use the cable car that takes you to Monte Baldo at an altitude of 1,700 meters. . In just 10 minutes you will reach the top with an amazing view. In good weather the view of the lake is spectacular.
Allow a full day for this tour and be patient as the lines for the gondola are quite long.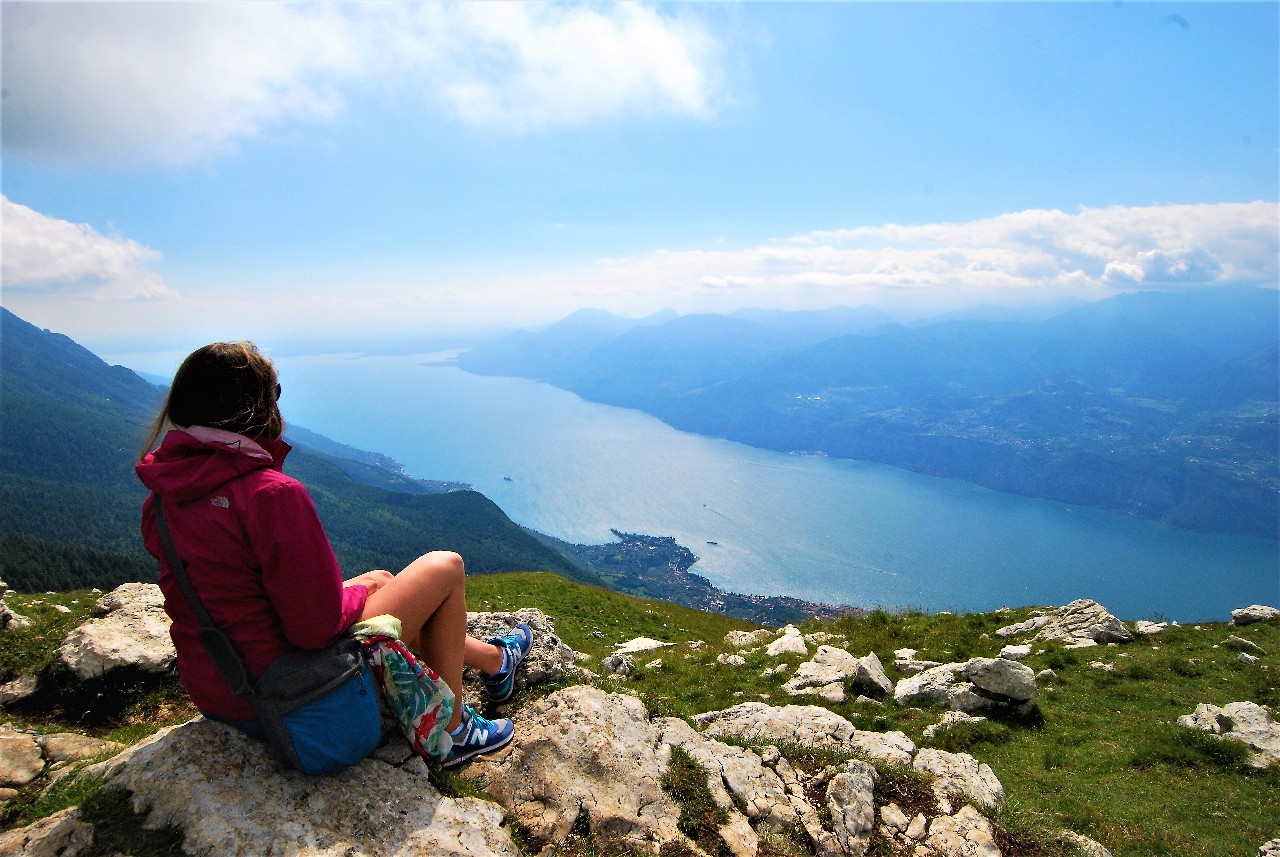 The carriages also stop halfway to the summit in San Michele, where a local road leads. On the way back, you can get off the cable car at this point and walk back to Malcesine (approx. 1 hour on foot) and discover real farms and areas of Lake Garda that are not crowded with tourists. You can also reach the San Michele intermediate station by car and from there take the cable car or hike to the summit. This is definitely a better option if there is a large queue of people at the starting station.
You will receive a map of hiking and cycling routes at the information point. A one-way ticket from Malcesine to San Michele costs €6, and a return ticket costs €10. The cable car to the top costs around EUR 20 round trip
---
Tip: Choose a nice day to hike. Clouds over the lake will spoil the views and even make it impossible to see the lake. During the peak season, it's worth getting up early and queuing really early to avoid standing in very long lines. Also remember to bring warm clothes even in summer as it can get chilly up there. It is worth buying tickets at information points, at campsites or at other tourist attractions in Malcesine, such as the castle. It's cheaper and you don't have to queue at the cash register in front of the line.
---
2. Enter Malcesine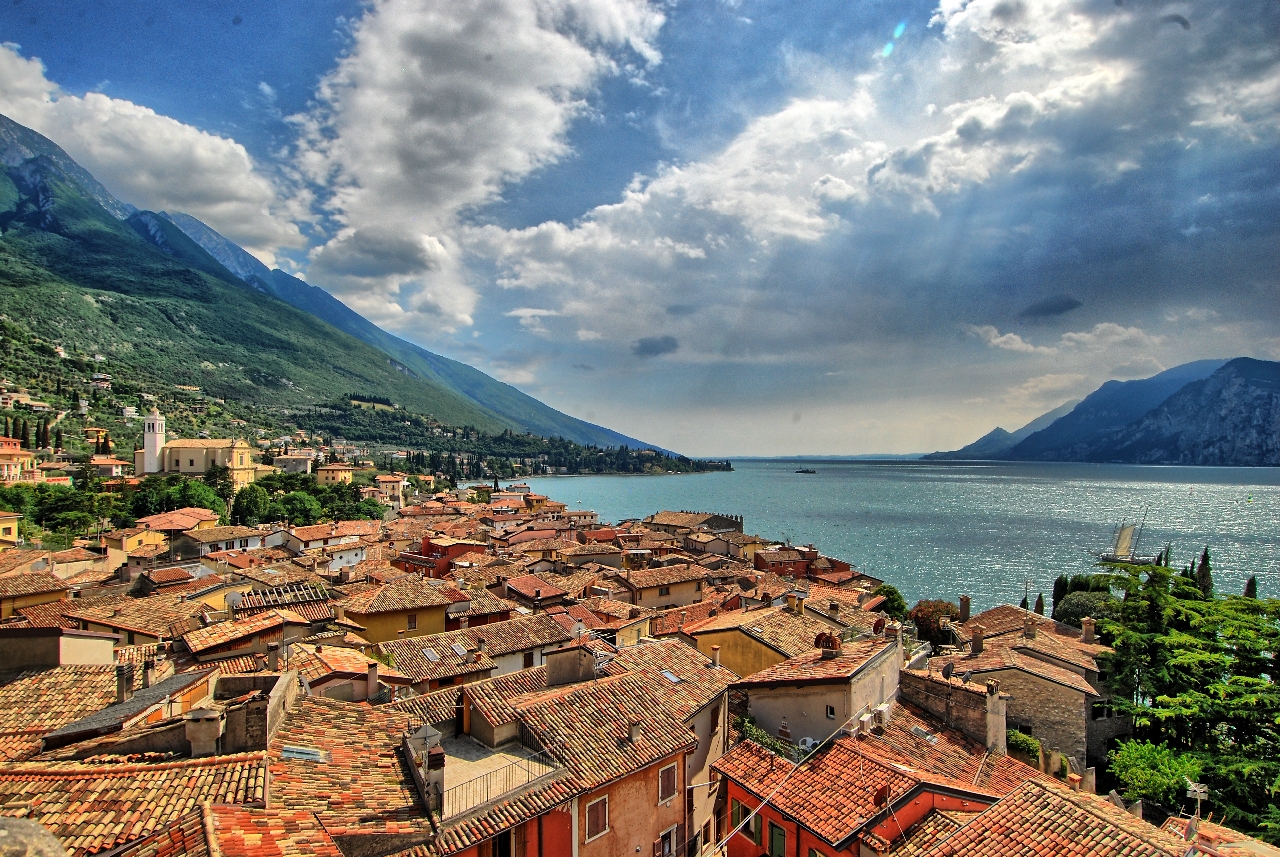 Malcesine is located on the slopes of Monte Baldo and is the site of the lower station of the gondola that goes to the top of the mountain. The old town with its medieval buildings and narrow streets is very attractive and popular in summer. Castello Scaligero (with its museum) is also a popular tourist site. The castle owes its popularity to, among others, images and descriptions of German poets, such as Goethe, which is the leitmotif of the museum. But it is the castle's location on top of a rock, overlooking a lake with a beautiful view, that makes the castle so special and has been a national treasure since 1902.
The old town of Malcesine is a great place to relax, eat, drink and eat ice cream. In the center there are 3 main squares: Piazza Turazza, Piazza Cavour and Piazza Vittorio, where you can find many restaurants and cafes.
3. Rent a sailboat, a motorboat or go windsurfing
The northern part of Lake Garda is famous for water sports. Torbole is considered the capital of windsurfing and is the site of many competitions. Further west towards Malcesine and Brenzone there are two popular kitesurfing spots.
It is worth adding that in the Trentino region, i.e. in the northernmost part of Garda, kitesurfing is strictly prohibited, but you can easily practice windsurfing, sailing, kayaking or SUP - all this equipment can be rented at the professional Sailing du Lac rental company , which has several branches in different towns on the Garda www.sailingdulac.com
However, if you want to go by motorboat, you can only do it in the southern part of the lake, because in the north it is prohibited to use boats with an internal combustion engine. The view of the coast from the sea is an unforgettable experience. If you want to visit cities, I recommend mooring in Peschiera del Garda or Salò, but you can also take a boat to several islands on Lake Garda, such as Isola del Garda, where the beautiful Villa Borghese is located. Motor boats can be chartered in many places, and we recommend booking them in advance with Click & Boat , which also has a very wide range of boat and yacht charters.
4. Go crazy at the Gardaland amusement park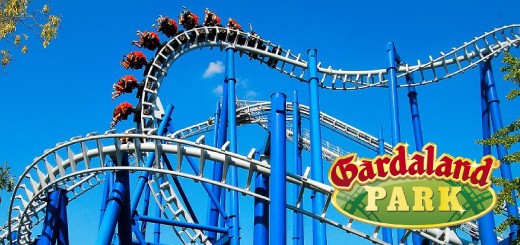 Adrenaline lovers should not miss the Gardaland amusement park. It is the third largest amusement park in Europe. Gardaland was voted number one by TripAdvisor users in the "Top 10 Amusement and Water Parks in Italy" and number 6 in Europe in the Travelers' Choice Awards 2014.
The park was founded in 1975 by Livio Furini, who, after visiting Disneyland in California, decided to build something similar in Italy. In recent years, the park has been renovated and new attractions have been added.
---
Tip: Allow some time (approx. 2 hours) to visit the Sea Life Aquarium, which is located in the parking lot outside the park. You can see thousands of marine specimens there, including the most amazing ones. Book your tickets in advance or buy them at the Altomincio Family Park camping site, for example, to avoid waiting in long lines at the ticket office and save money.
---
5. Visit the Sigurta Botanical Garden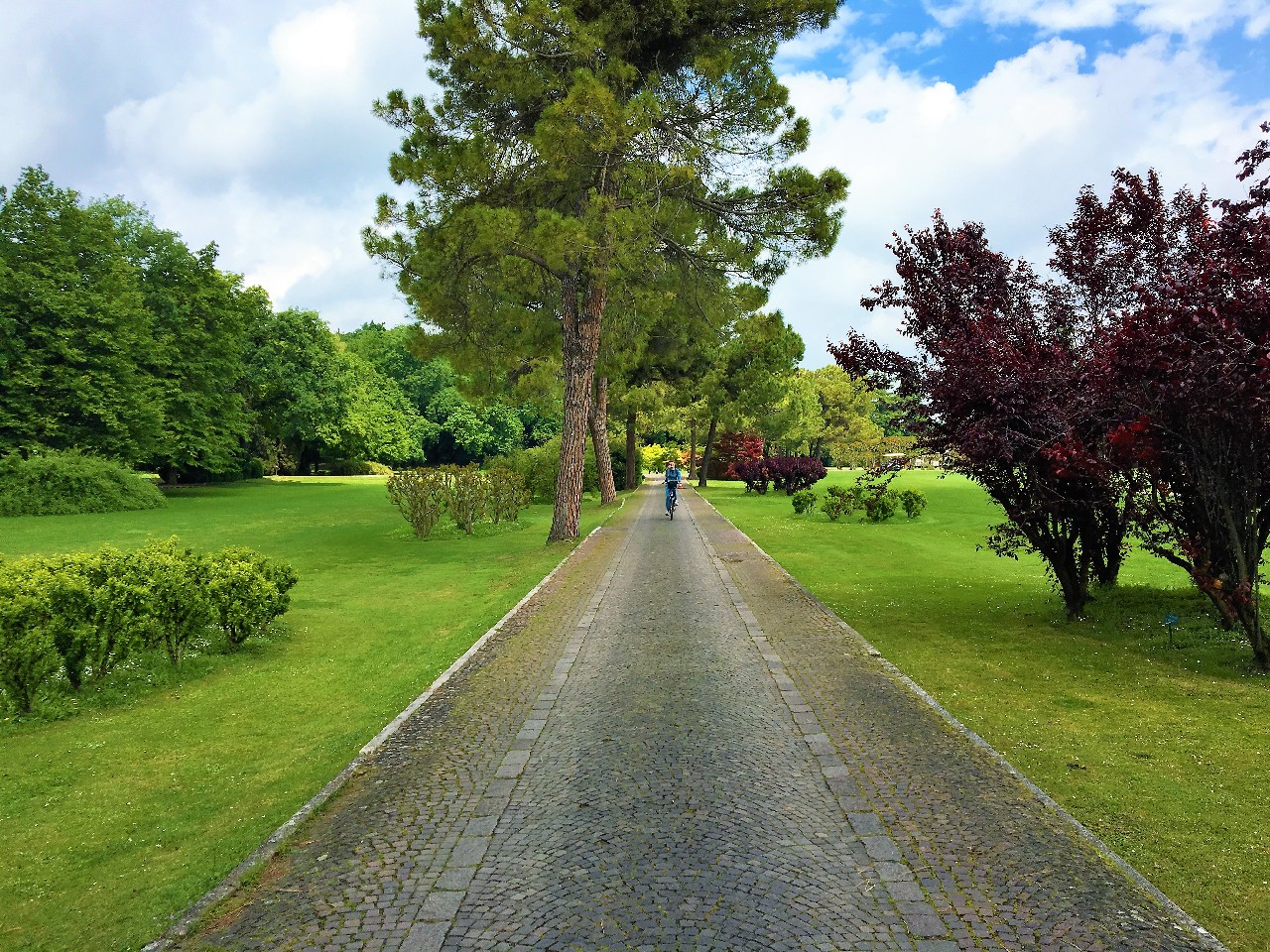 The Giardino Sigurtà park is one of the best in Italy and considered the second most beautiful in Europe. In this green oasis, tourists can walk along endless green lawns, old forests, ponds full of lilies, beautiful avenues of roses, orchids and tulips or relax on green lawns.
---
Tip: You can explore the park on foot, by bike or by special train, but you can also rent a melex on site, which comes with a tablet with a map and interesting facts.
---
6. Learn about local delicacies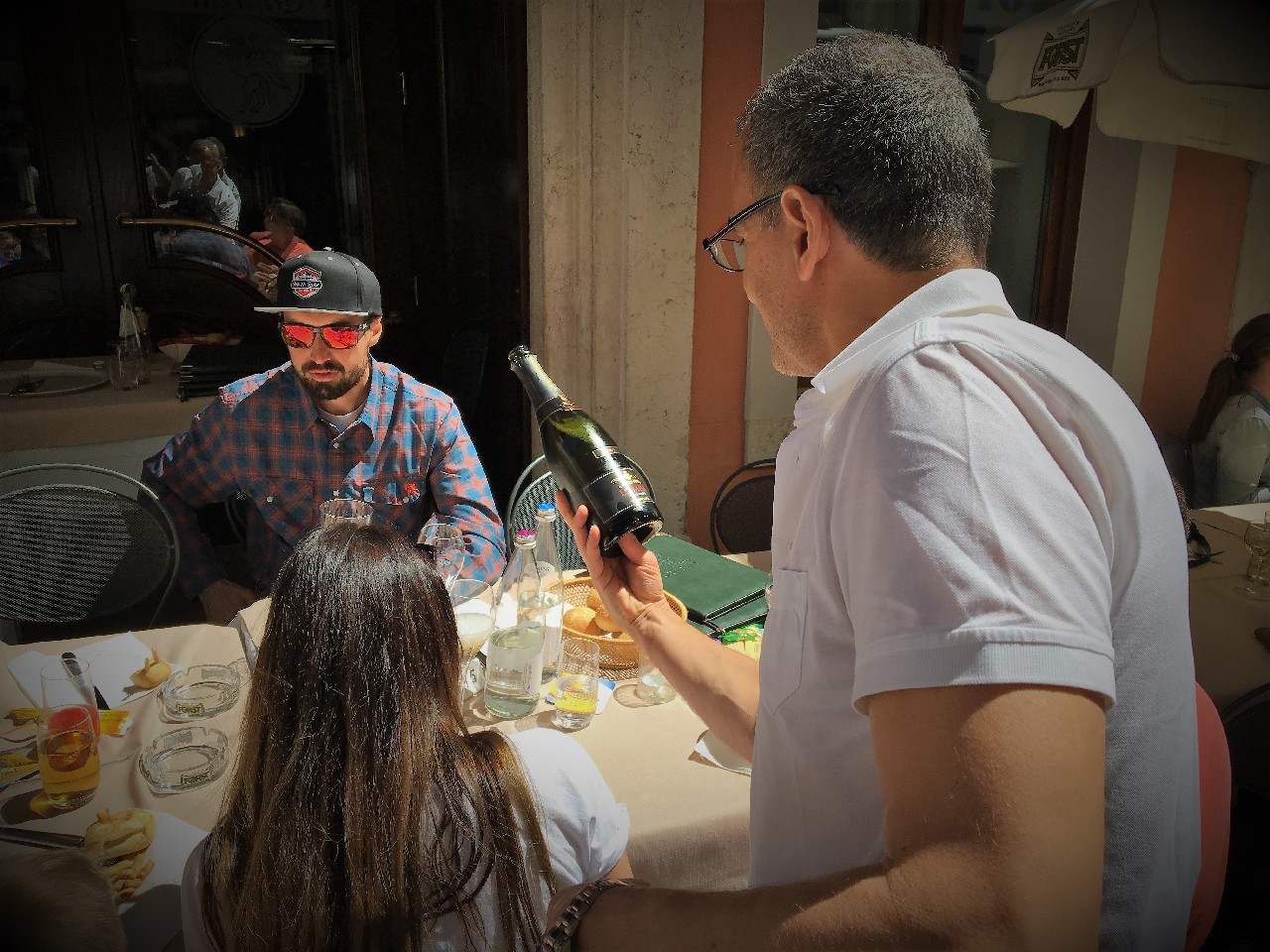 There are many good places to eat around Garda. There's something for everyone with a wide selection of Mediterranean dishes.
We highly recommend Leon d'Oro - a restaurant in Riva del Garda at Via Fiume 28, run by the same family since 1939, friendly service serving Mediterranean and local delicacies, and interestingly - the chef is a Pole who has been living in Italy for many years. It's best to book in advance (even out of season) if you want to be sure of a free place for dinner www.leondororiva.it
7. Boat trip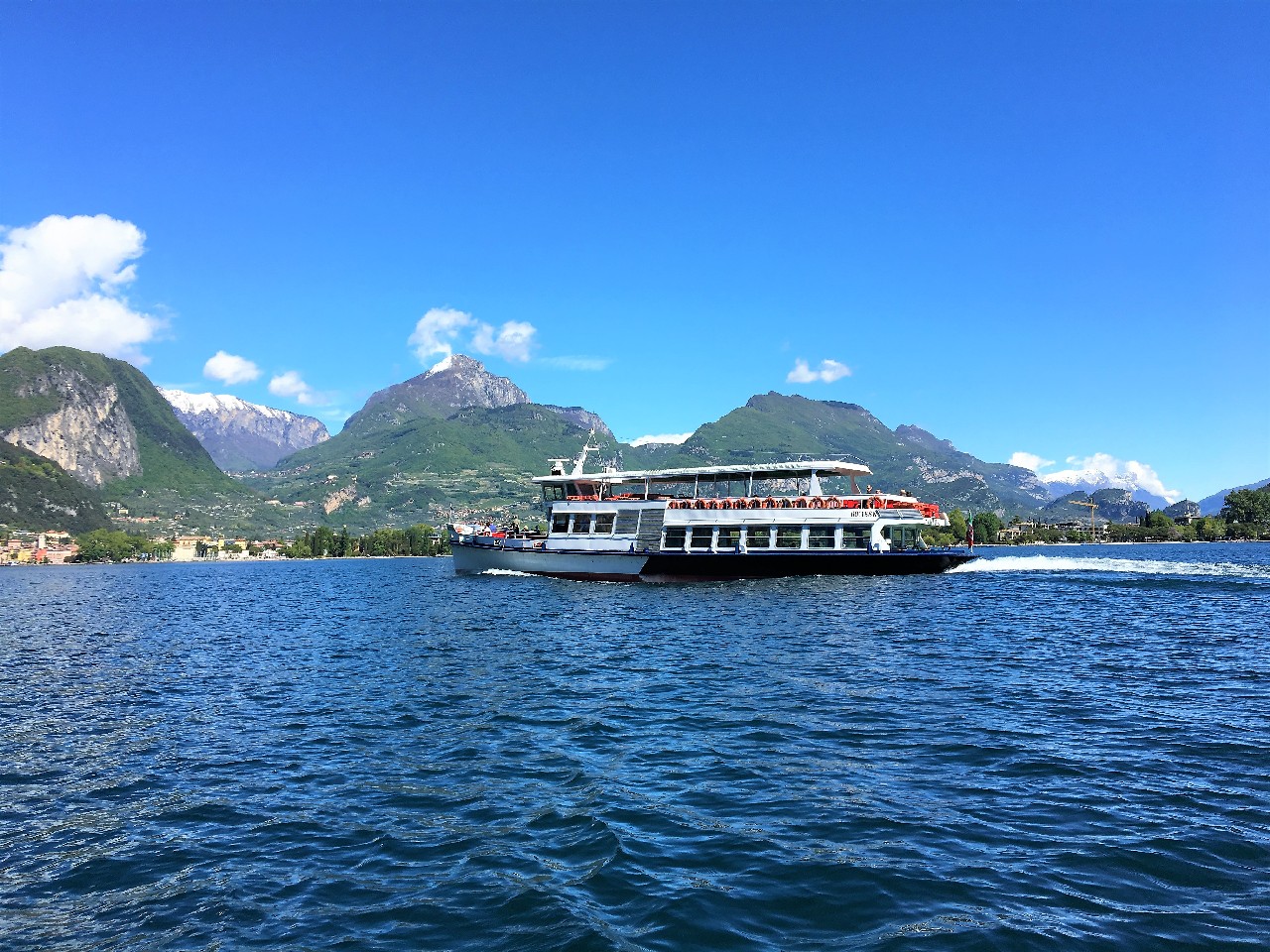 A great idea to get to know Lake Garda is a boat trip. Navigazione Lago di Garda offers many connections, including ferries. The basic rule is that ships and ferries run from the south to the north of the lake or vice versa. If the timetable shows a time next to a town, it means the ship stops there.
---
Tip: Ticket offices are open approx. 30 minutes before ship departure. Remember, however, that there may be a lot of people willing to travel by boat, so during the season it is better to buy a ticket in advance. You can take your bikes on board and return to the lake shore yourself.
---
8. Eat ice cream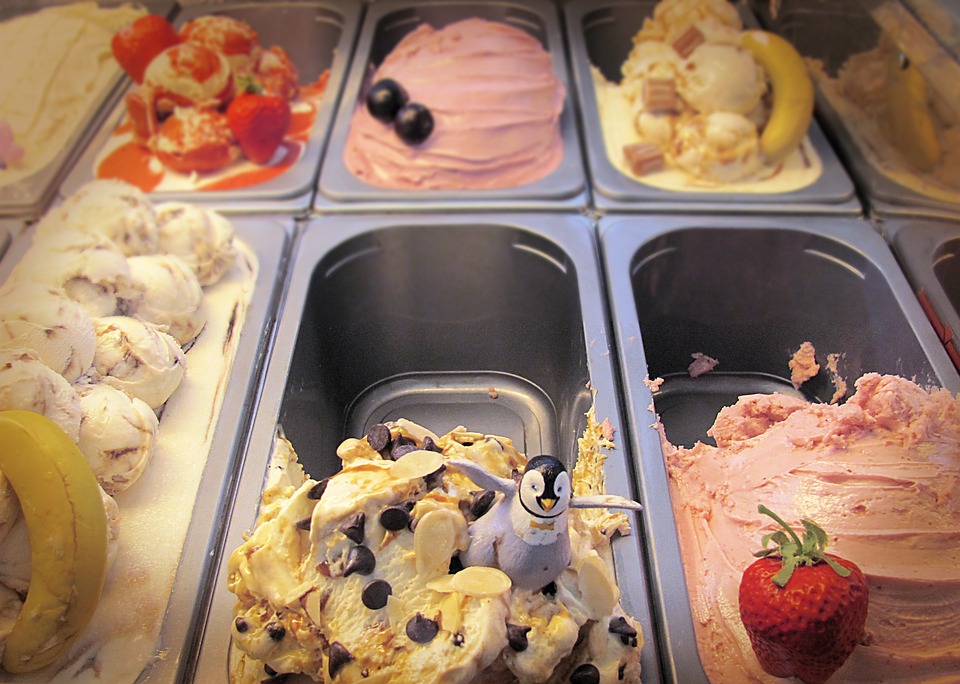 In fact, it is a must-see anywhere in Italy. . .
9. See the view from the Scaliger Castle in Sirmione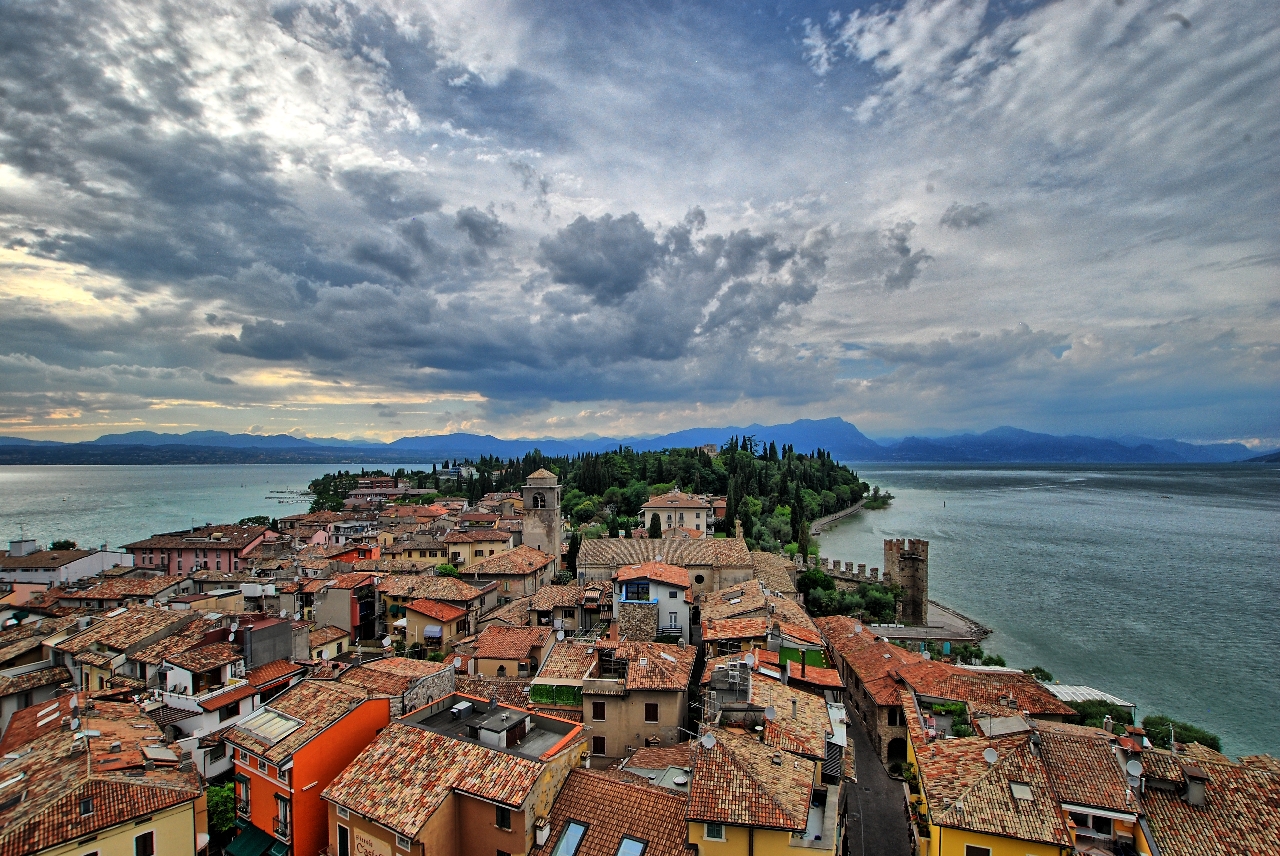 Sirmione is a charming town on a peninsula that stretches at the southern end of Lake Garda. The city is guarded by Rocco Scaliger, a 12th-century fortress. There is a moat around the castle, surrounded by powerful walls and port fortifications.
Today this castle is in great condition and open to visitors: two towers overlook the lake and the marina. You have to climb to their top and admire the view of the entire peninsula and the surrounding area. The entrance to the castle is also the entrance to the historic old town of Sirmione.
---
Tip: if you don't have time to visit this peninsula, you can also admire Sirmione from the deck of the ship.
---
10. Discover the Lake Garda region by mountain bike
The landscape around Lake Garda is a mountain biker's paradise and offers something for everyone, regardless of ability. Fans of extreme mountain biking will enjoy the mountains in the north of the lake, while the gentle hills in the south of the lake will be better for less demanding cyclists. Traveling by bike is also a great alternative to exploring cities and towns, history and art, while learning about local food and wine.
The Mincio River flows from Peschiera del Garda, along which there is a 35 km long bicycle path. It connects Peschiera with Mantua and is a very important part of the popular Ciclopista del Sole cycle path (eurovelo 6).
---
Tip: There are many bike rental companies on Lake Garda. Renting a bike for one day costs approximately EUR 10. Renting an electrician costs around EUR 50. Remember to take your camera with you!
---
11. Riva del Garda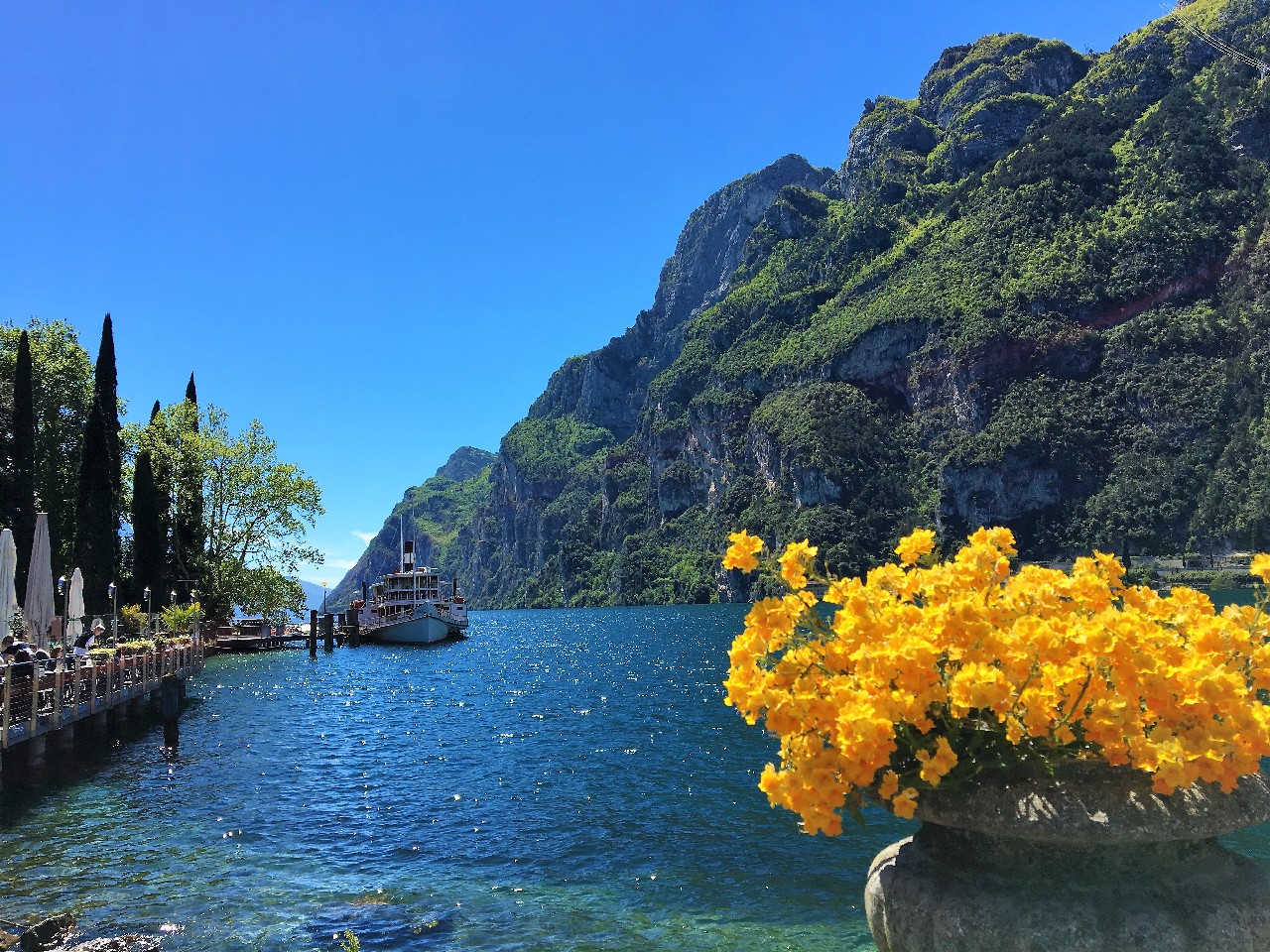 The town of Riva del Garda is located on the northern shore of Lake Garda and has an incredible charm. This is where the lake is narrowest and is located between the two cliffs of Monte Rocchetta. The water here is cooler and bluer, and the landscape is shaped by the bordering Dolomites.
You can experience true silence here, because motorboat sports are prohibited in this part of the lake. There is a beautiful promenade and bicycle path along the coast from Riva del Garda to Torbole. Along the way you can stop at cafes, restaurants or at a playground if you are traveling with your family. From Riva del Garda, it is worth taking a trip in the other direction to the famous Via Ponale, which offers a beautiful view of the entire Garda Trentino coast.
---
Tip: It's worth going to the edge of the pier next to the conference center. From there you can see the old city center and take great photos of the lake.
---
Where to stay overnight on the Garda River?
It all depends on how you want to spend your vacation. If you like active recreation and want to cycle, hike, do via ferratas, climb, windsurf, kitesurf or sail, the northern part of the lake, especially the Garda Trentino region, is definitely better. The camps here are well prepared for active guests. They have water equipment and bike rentals. At the same time, the campsites in the northern part of Lake Garda are much smaller than those in the south. Due to the limited space at their disposal, these campsites are not large family parks, but small, cozy, family campsites.
You will find such large facilities in the south of Garda. There are also 5-star facilities with water parks, children's animations and sports facilities. South Garda is also a good place to spend your holiday if you like motorboats. There is no water silence here like in the north of Garda. There are plenty of powerboat rentals available, and many campsites have their own boathouses and marinas.
You'll find the best campsites on Garda in our campsite finder.
We have created the CampRest portal for people who value freedom and travel on their own.
Enjoyed reading this article? Share it!