Relax at Lipot Thermal Camping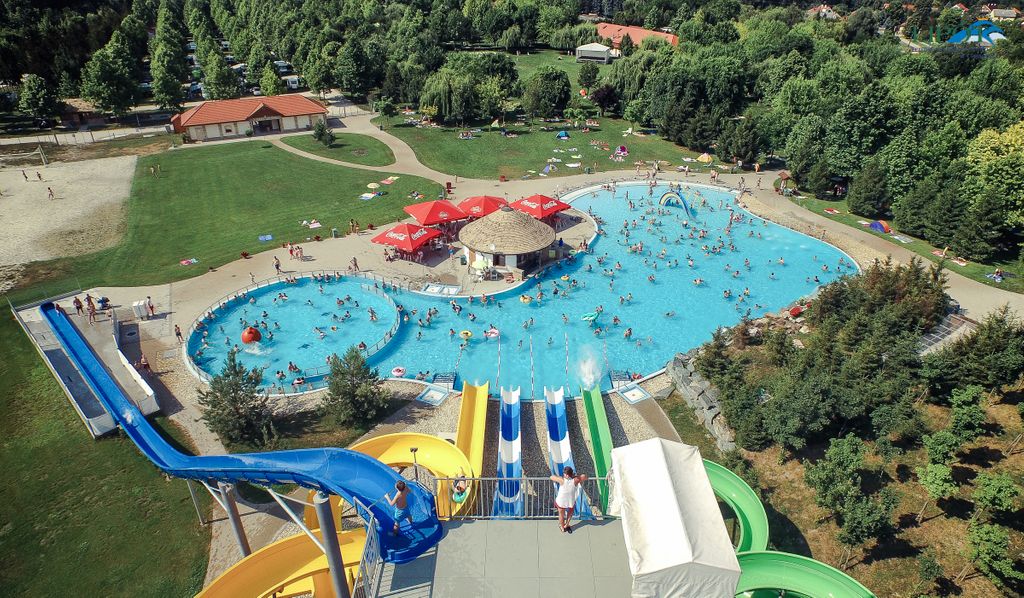 If you don't have any vacation plans yet, maybe you will consider Hungary? There is a well-organized camping next to the Lipot thermal pool complex. You will love this place!
In the area of the Little Hungarian Plain, in a town called Lipot, you will see one of the most modern thermal baths in the whole country. The facility was built in 2011, and the water flowing from nearby springs was recognized as healing in 2004. The complex has grown significantly since its inception. In 2012, a campsite was set up right next to it, where you can relax from May to September. Guests have free access to the pools, which is one of the many reasons why you should choose it. Perhaps the most important for a large part of tourists.
Holidays at Szigetköz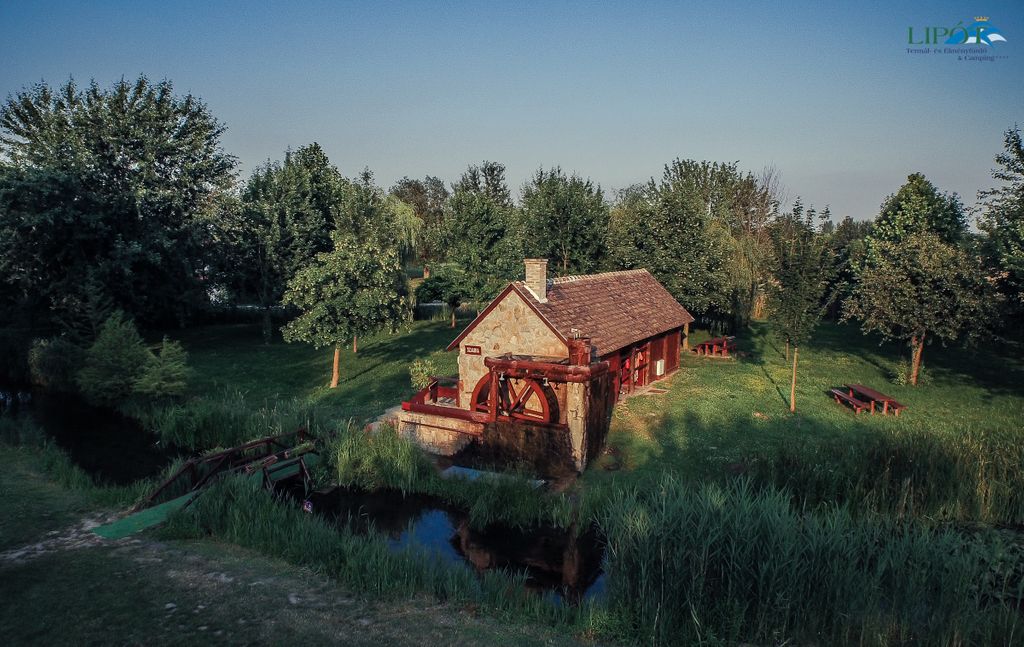 Before we move on to the accommodation options that you can take advantage of, let's take a look at the advantages of the area. Lipot Thermal Camping is located in the heart of Szigetköz, or the Little Rye Island. It is a river island and the largest island of Hungary. It is situated on the border with Slovakia. On the one hand, its boundaries are marked by the Danube, on the other by its branch - the Moszoński Danube.
The villages on the island include Mosonmagyaróvár, approx. 15 km from the campsite. It is slightly more (approx. 27 km) from Győr, the most important center in the northwest of the country. The city is also of great importance in terms of tourism, so we recommend visiting it during your stay in the region. It has a lot of monuments from the baroque period, and it is distinguished by beautiful landscapes. Picturesque landscapes are due to the location. Four rivers converge in Győr: the Moszoński Danube, Raba, Rabca and Marcal.
Relaxation at the thermal baths in Lipot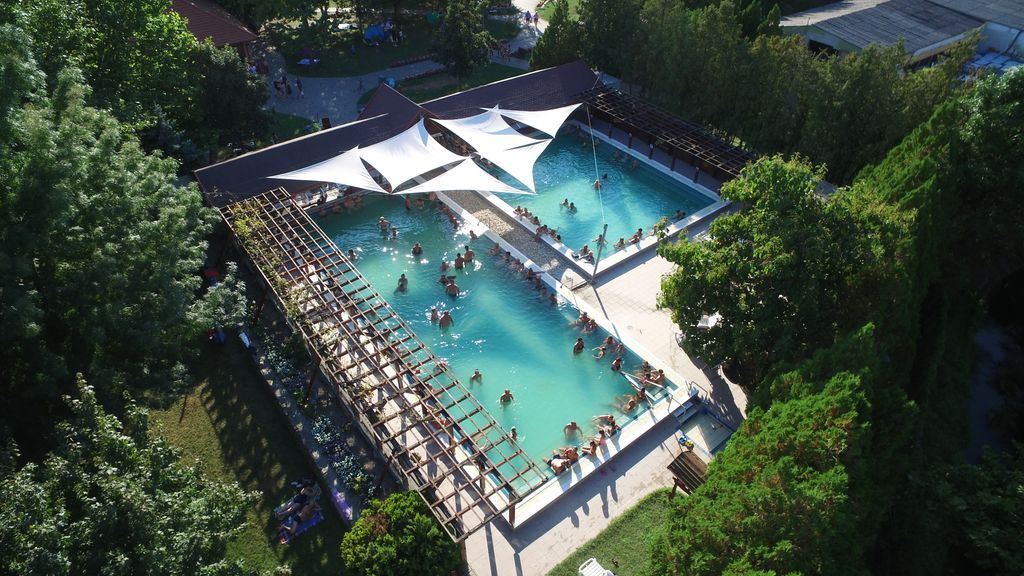 As we mentioned, people staying at the campsite can use the swimming pools for free. What do they have access to? Among other things, there is a swimming pool with a large slides and numerous attractions, 2 thermal pools, 2 small pools (paddling pools) with a slide and a mini castle. There is also a swimming pool with a trampoline and a recreational pool with 6 huge gutter slides. A water playground is available for the youngest. On the other hand, adults - if they wish - can relax in the Finnish sauna or in the SPA. It is open from 9am to 8pm.
There is a free Wi-Fi network both on the campsite and in the thermal baths. On weekends in high season, vacationers can take aqua zumba classes. It is also when various cultural events, dance performances, etc. take place.
Speaking of thermal water , it is impossible to ignore its properties. It is characterized by low hardness, contains valuable fluorides and sodium bicarbonate. Its temperature in the pools ranges from 27 ℃ to 38 ℃, and at the source it rises to 65 ℃. A bath will make everyone feel better, but it will bring special benefits to people suffering from rheumatism. Be sure to visit the pools if you struggle with arthritis. Hydrotherapy (hydrotherapy) will also be appreciated by those who treat degeneration of the joints and spine.
Overnight at the thermal baths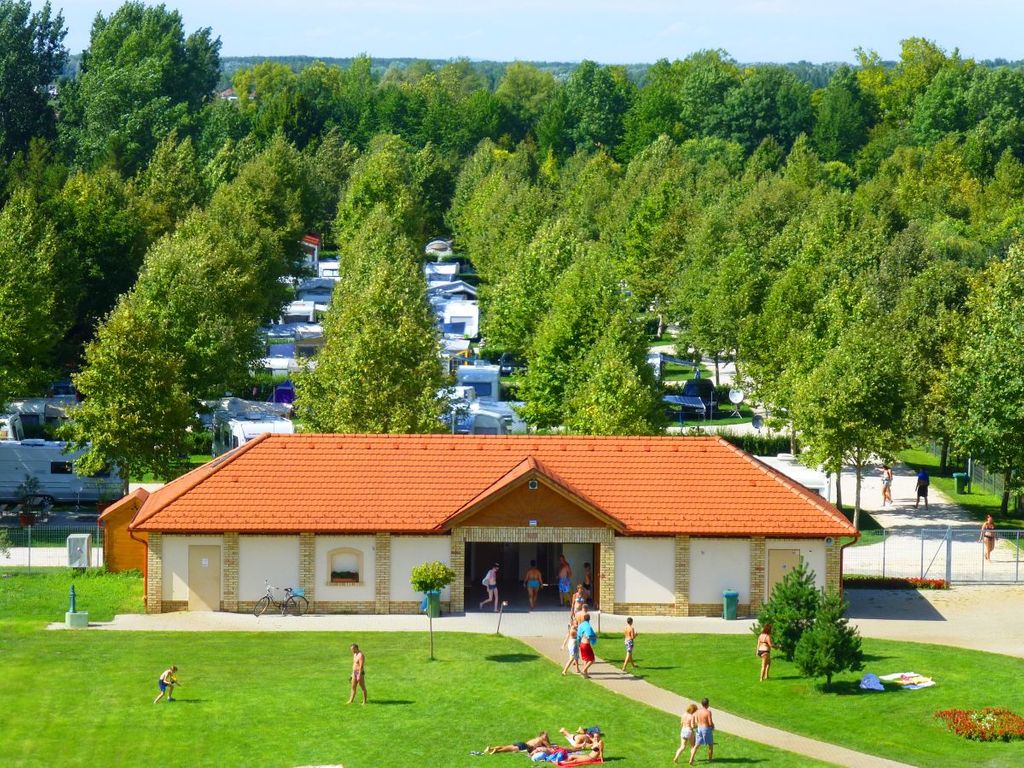 When it comes to accommodation options, camping Lipot Thermal offers visitors quite a choice. Offers 235 pitches with electricity and water connections (not all of them have them, so check before your arrival). Pitches are available to motorhome , caravan and tent owners. Those who do not have a mobile home and do not want to sleep in a tent can book a mobile home. 32 fully equipped mobile homes await them. In addition, they have at their disposal 5 charming wooden houses and 5 cosily furnished hotel rooms. The last option is a trailer - one of the 14 available at the campground.
The facility itself is developing dynamically, so who knows, maybe after visiting its premises you will discover that another novelty has appeared. So far, the newest attraction is a great place to play for children. It is a large, joyfully colorful house with a sponge floor, obstacle courses and a ball pool.
Amenities at the property include a camping shop. You can buy there, among others sweets or coffee. There is also a bistro with snacks and cold cocktails, an ice cream parlor, pizzeria, creperie and restaurant. There was also a poolside bar. In a word, you will find everything you need to not be hungry on the spot.
We encourage you to get to know this campground. It is located in an exceptionally beautiful location, and the vicinity of thermal baths tempts you to take a bath. Don't be persuaded and come here at least for the weekend.
A writer by profession, a passion of a cat. One day he will see what is behind the Urals - good to Vladivostok. So far, when he can, he enjoys the sun of the countries of southern Europe. And it's also fun;)
Enjoyed reading this article? Share it!