Relaxation for seniors in the Bi Village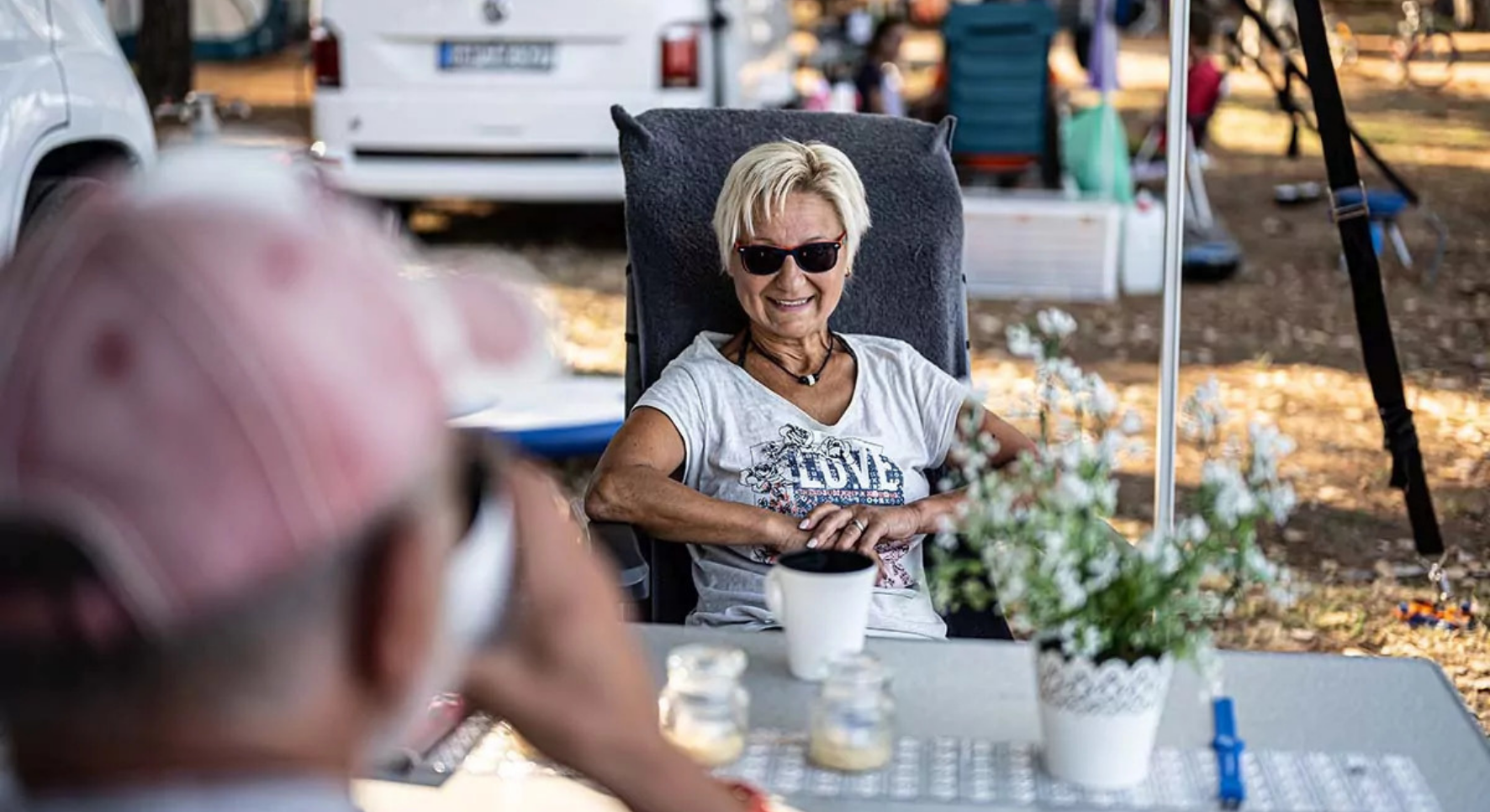 People of mature age do not have to spend holidays in sanatoriums. Today's seniors often have more energy than people a few decades younger. In addition, they are curious about the world and still want to learn about new places and cultures. Resorts have known this for a long time. With a view to attracting older tourists, they prepare an offer of entertainment tailored to their needs. See what a Croatian camping offers them.
The facility in question is Bi Village . It is located in a beautiful location, in close proximity to the picturesque town of Fazana (Fažana). It is approx. 7 km away from the pearl of the tourist region, Pula. Apart from that, in front of the campsite you can see the Brijuni islands with all the vegetation covering them. There are areas belonging to the national park, which you must visit during your vacation. No matter how old you are, you will surely like it.
Luxurious overnight stay in the Bi Village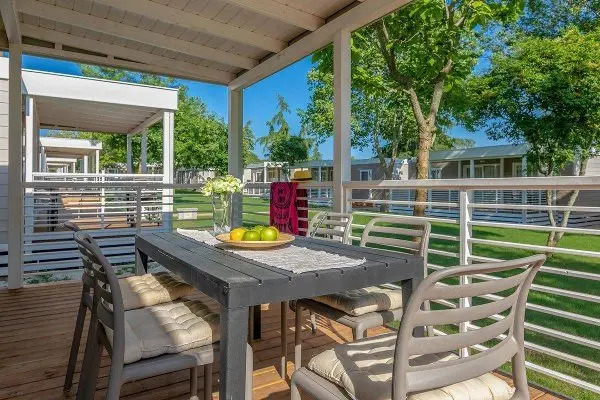 Of course, seniors are not a homogeneous group with identical interests. Among them there are enthusiasts of hiking with a backpack as well as supporters of all inclusive trips and relaxation by the hotel swimming pool. There are also people who love to sleep in a tent. It does not change the fact that many mature tourists come to Bi Village Holiday Center to stay in an apartment or a cottage for rent.
Villas, such as Villa Belvedere, are very popular among guests in this age group. The 90-meter area includes a living room with a sofa bed for two people, a fully equipped kitchenette, two bedrooms (each with two single beds) and a bathroom with toilet , shower and bidet. There is also a terrace with a set of garden furniture. This accommodation option is intended for a maximum of 6 vacationers, without the possibility of staying with a pet. Not far from the villa, both the sea and the camping swimming pool.
Holidaymakers who book the apartments will be equally close to both attractions. For example, a tastefully arranged interior of the Comfort Apartment with two bedrooms and two bathrooms awaits them.
Camping for demanding people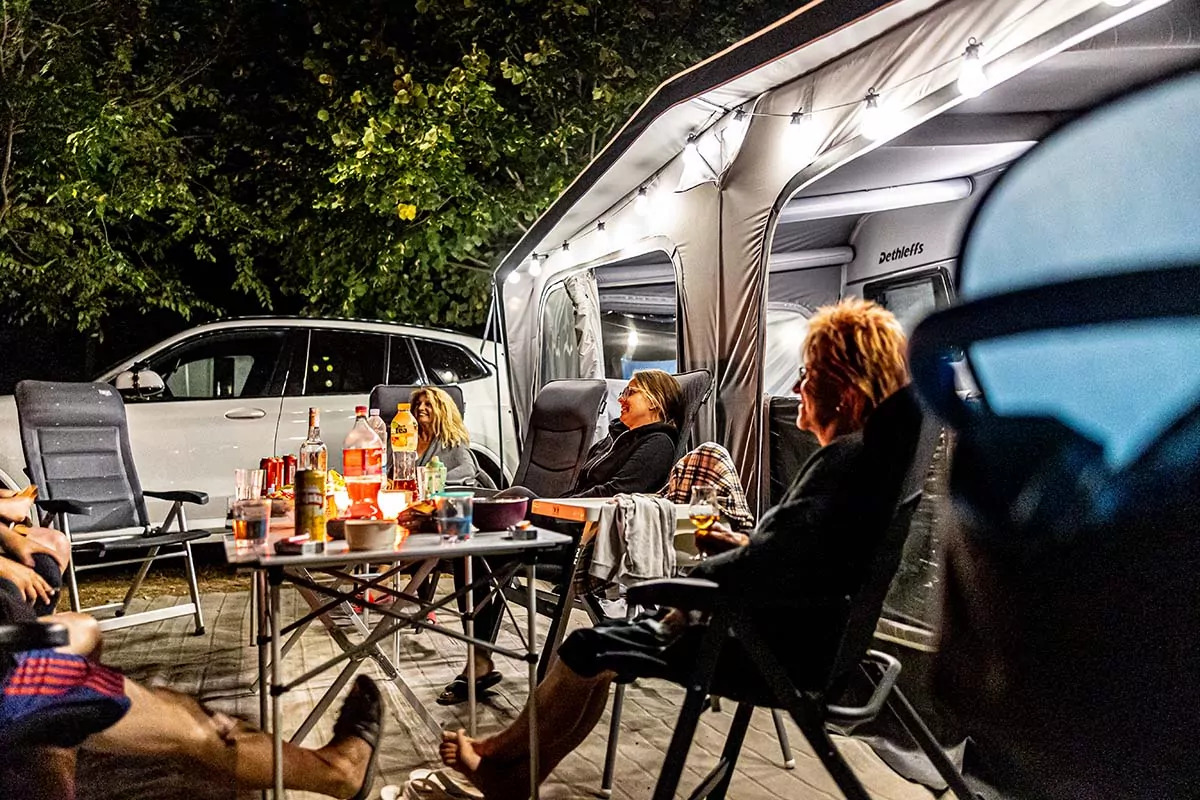 Many seniors liked mobile homes. Cozyly decorated, they meet the expectations of even the most demanding, and what is important, Brijuni can be seen from them perfectly. So you can greet or say goodbye to the day on the terrace, sipping coffee and admiring the scenery.
As befits a four-star holiday resort, Bi Village provides guests with all the comforts and amenities. But this does not mean that caravanning fans have nothing to look for here. Lovers of simplicity and close contact with nature have a lot of space for camping. They have at their disposal, among others Pitch Mare, lots located very close to the beach. They are perfect for romantic tourists who love to listen to the sound of the sea before falling asleep. They will also be suitable for those who, for various reasons, do not like or cannot allow themselves to go for long walks.
Vacationers who would like to get maximum pleasure from their stay by the sea often choose Pitch Belvedere . It sits right on the shore and at the same time gives the soothing shade of pine trees.
Tourists in the camping part have a stone's throw to toilets and showers. The buildings have undergone a general renovation, they have been additionally equipped with, among others, in the washing machine. They have been adapted to the needs of people with disabilities. Guests resting on the plots can enhance their comfort by renting a private bathroom or a refrigerator (on request).
Vacationers staying in this area are close to camping restaurants. They will reach them in about 5 minutes.
Active recreation in Istria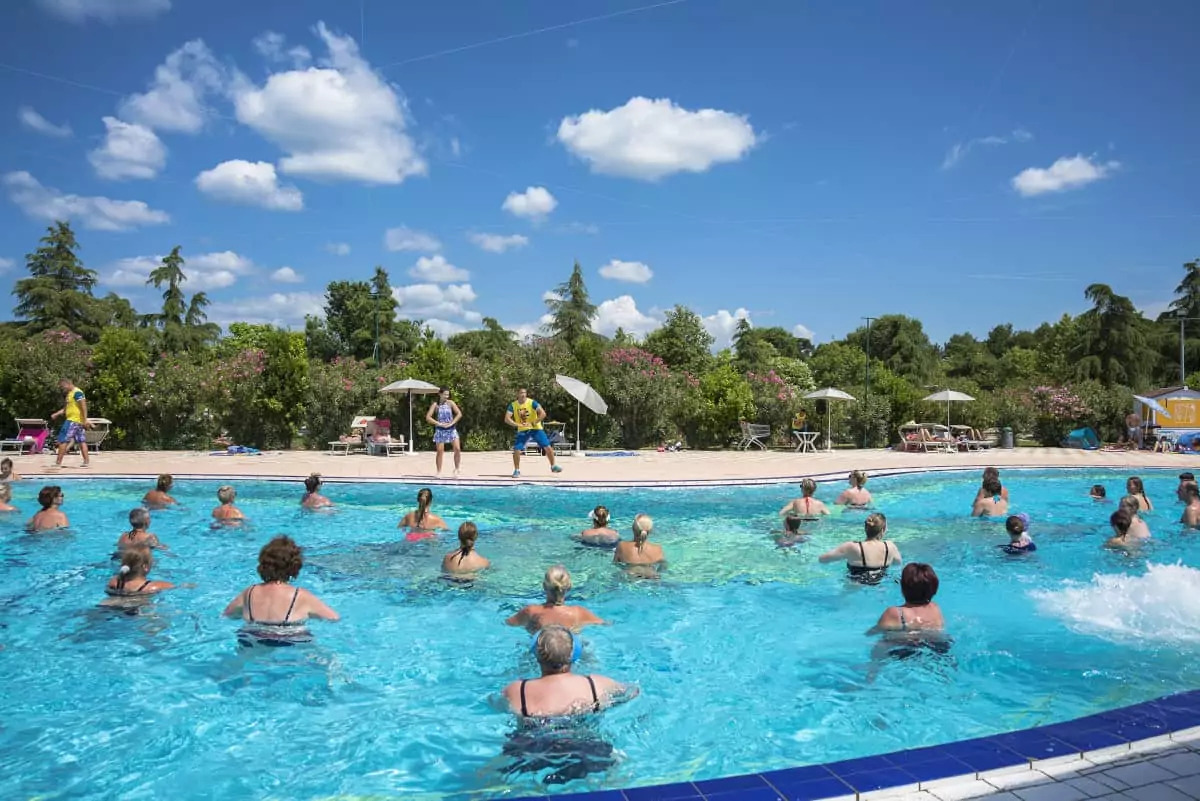 The views you can enjoy from the resort are heart-felt. But it is best to admire the surrounding attractions up close by visiting them during the tour. In addition to the Brijuni National Park, you can visit Fazana to take a walk through its narrow streets. In addition, the picturesque promenade deserves attention. If you want to explore the nearby islands, you can board one of the tourist ships here.
The town has a lot of charm. Its atmosphere prompted crowds of visitors to spend more time there than they planned. It is hardly surprising, considering the atmospheric nooks, colorful tenement houses and small boats swaying on the water. Come here, not necessarily just in retirement. Really worth!
A writer by profession, a passion of a cat. One day he will see what is behind the Urals - good to Vladivostok. So far, when he can, he enjoys the sun of the countries of southern Europe. And it's also fun;)
Enjoyed reading this article? Share it!