The most searched campsites in 2019 in our campsite search engine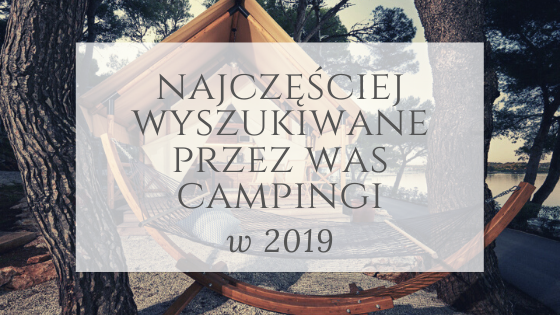 It will come as no surprise to anyone that you are most likely looking for campsites in Croatia , but only one campsite from Italy appeared in the top 10. Does this mean that you already know where to go to Italy and you don't have to search for campsites online?
We are very pleased that the list includes campsites from Poland and that you are looking for them more and more often. If you have been to any of the campsites below, add your opinion on it on our website. Just click on the photo of the campsite or its name and its profile will open. This is where you can anonymously add your opinion and see more information about this place.

Camping Lanterna is one of the largest campsites in Croatia. It has a new swimming pool complex with both fresh and salt water, where there are: slides, a shallow pool for children with a pirate ship, a water playground (the so-called spray park ). All 8 pools are heated to 28 ° C, and the shallowest for children even to 30 ° C. The campsite has several 3 km long beaches. It also has a dog beach and water equipment rental, and there is a floating obstacle course in the sea.
There are a lot of football, volleyball and basketball fields on the campground. There are tennis courts , ping-pong tables and a great mini-golf course. There are animations at the campsite and mini disco in the evenings. There are also special activities for older children and teenagers.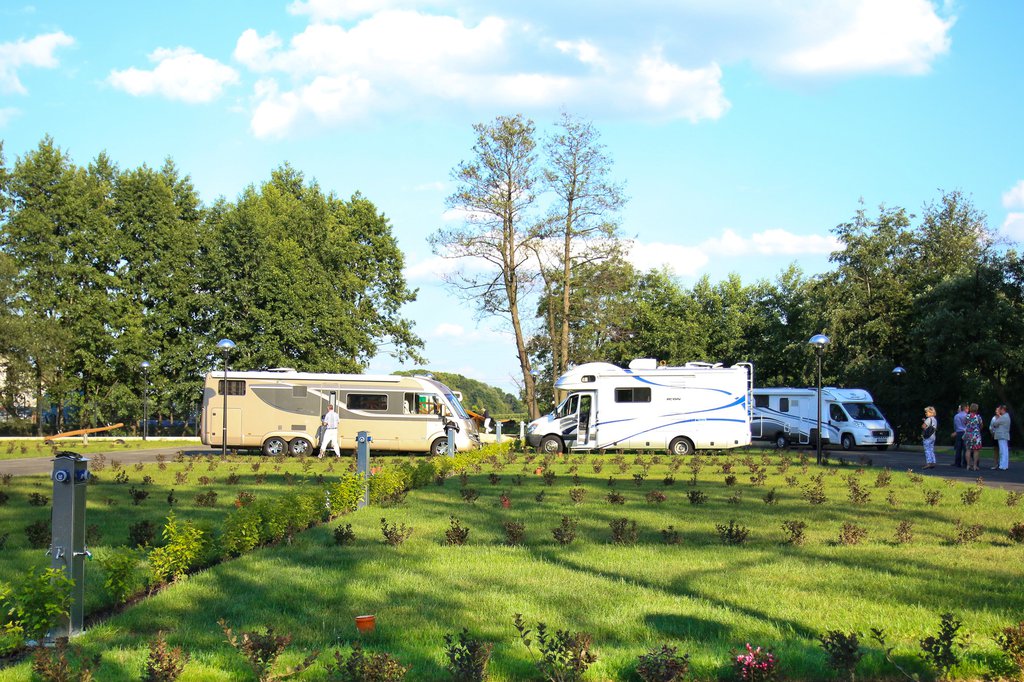 The campsite is only 15 km from Energyland , but it is popular not only because of its location, but also for its modernity. It is one of the few in Poland to have separate plots. In addition, new sanitary facilities, access to the lake and a beautiful swimming pool with a beach and a slide. You can rent a pedalo or SUP at the lake, and the campsite also has a bicycle rental with child seats. You can cycle around the lagoon along asphalt bicycle paths. The campground also has a beautiful new playground.
It is a pity that the campsite is not open all year round, because there are year-round attractions and a hotel next to the campground.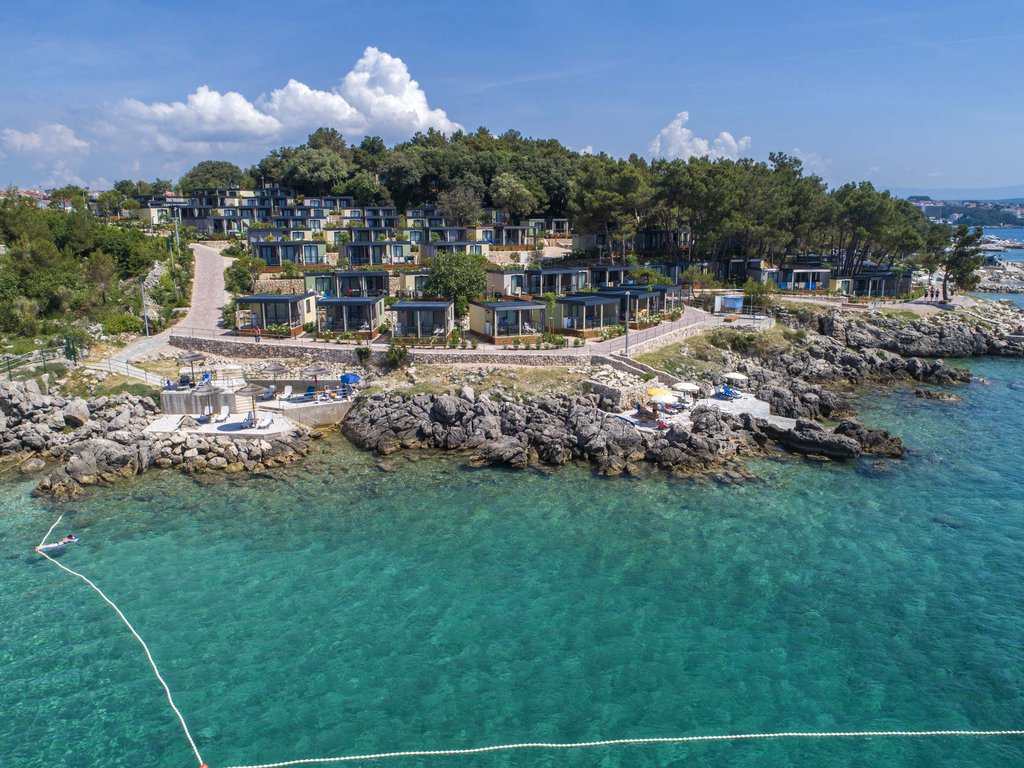 This campsite is located on the island of Krk , very close to the historic town of Krk, which is within walking distance. It has a beautiful, wide beach with the Blue Flag badge. In 2019, the campsite created a zone of luxurious cottages with its own swimming pools / paddling pools for children. The cottages are terraced on the rock and have a beautiful view of the sea .
There are, of course, children's clubs and a beautiful playground right by the sea, as well as a teen area.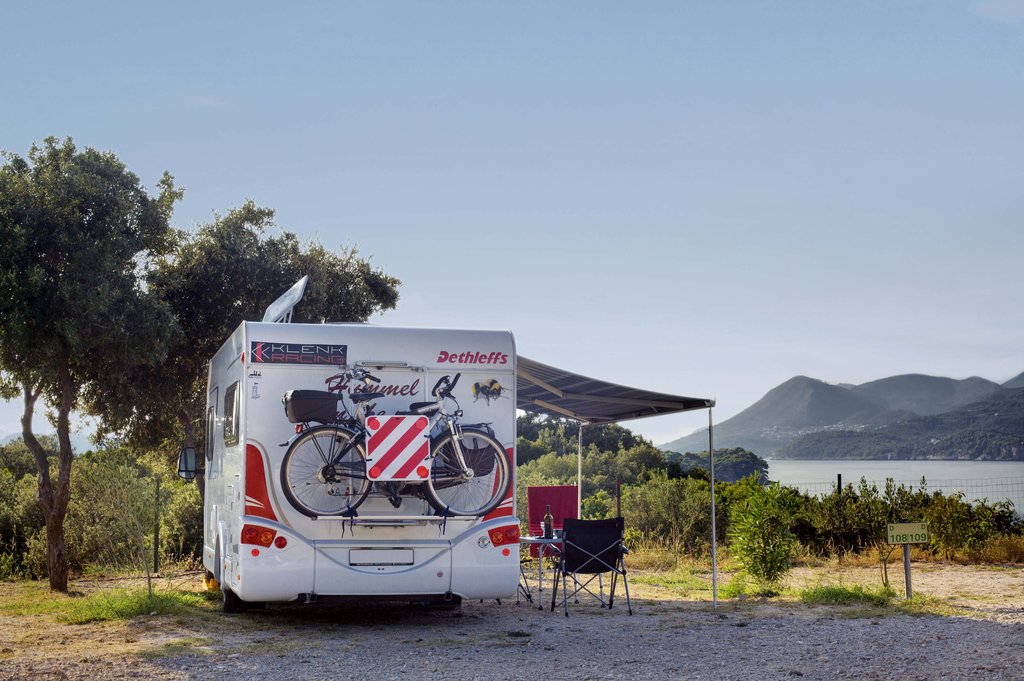 This is the only camping in Dubrovnik ! It has an easy connection to the airport and the old town is only 10 minutes away. It has a beautiful, wide beach with crystal clear water. The campsite itself does not have many activities for children, but all campsite guests can use the facilities of the nearby Valamar Dubrovnik hotel free of charge, with swimming pools and a kids club with animations, as well as sports fields. Motorboats can be hired at the nearby marina.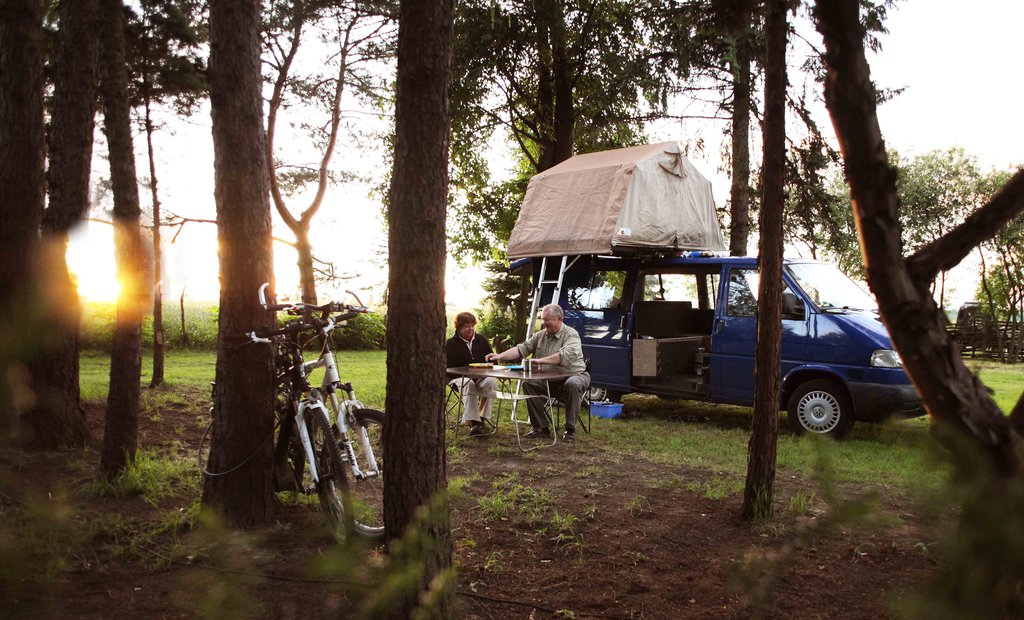 Rather, you will not find another such unique place in Poland, and maybe even in Europe. This unique campsite has been run for several years by Inez and Günther who love nature, peace and quiet. They made sure that the camping was environmentally friendly and left the smallest possible mark on the surrounding nature. Inez teaches yoga classes, and they both provide hospitality that you won't find anywhere else. The campground has a large kitchen with a huge worktop where all guests can cook together. There is also a rest room with a fireplace in case of bad weather. The area is great for cycling , but there are plenty of other activities to be had around. Although the camping itself is so atmospheric that you probably won't want to leave.
From this year on, you can also rent a room on the campground.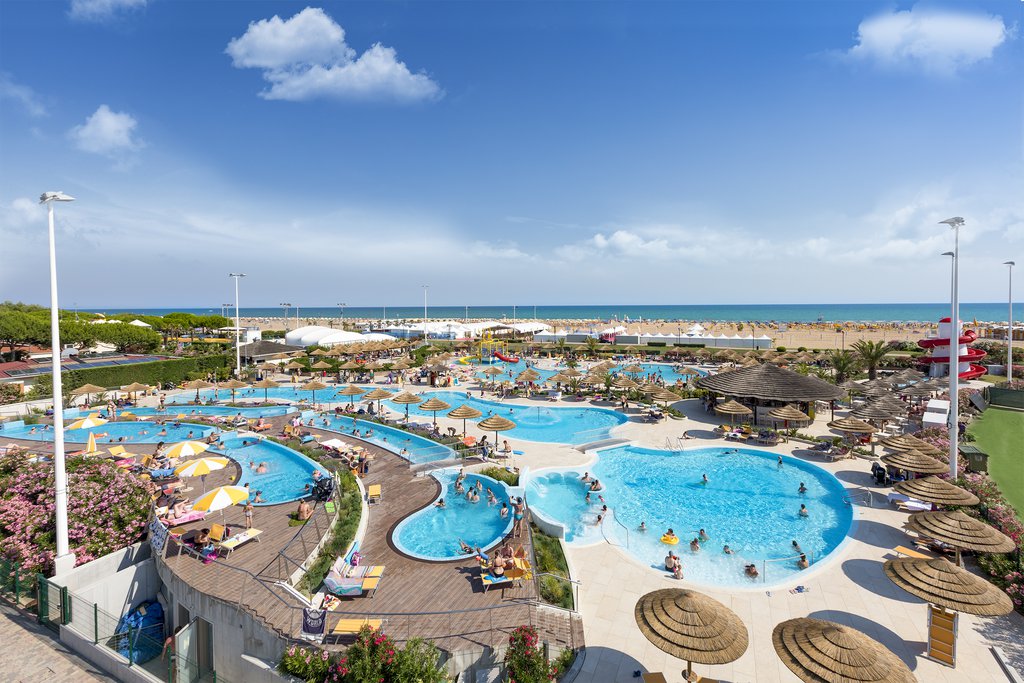 The campsite is located right next to the wide sandy beach awarded with the Blue Flag. Interestingly, the beaches in Bibione are completely non-smoking. In addition to the greatest attraction, which is the proximity of the sea, the camping has 2000m² of swimming pools, including children's pools, jacuzzi, recreational pools, slide. All of them are heated. The camping also has a wide range of activities for adults: pilates, aerobics and dancing.
About 200 m from the campsite gates there is a thermal pool complex, where apart from recreational pools there is also a wellness center with therapies such as mud baths, ozone baths, salt caves, hydro massage, saunas.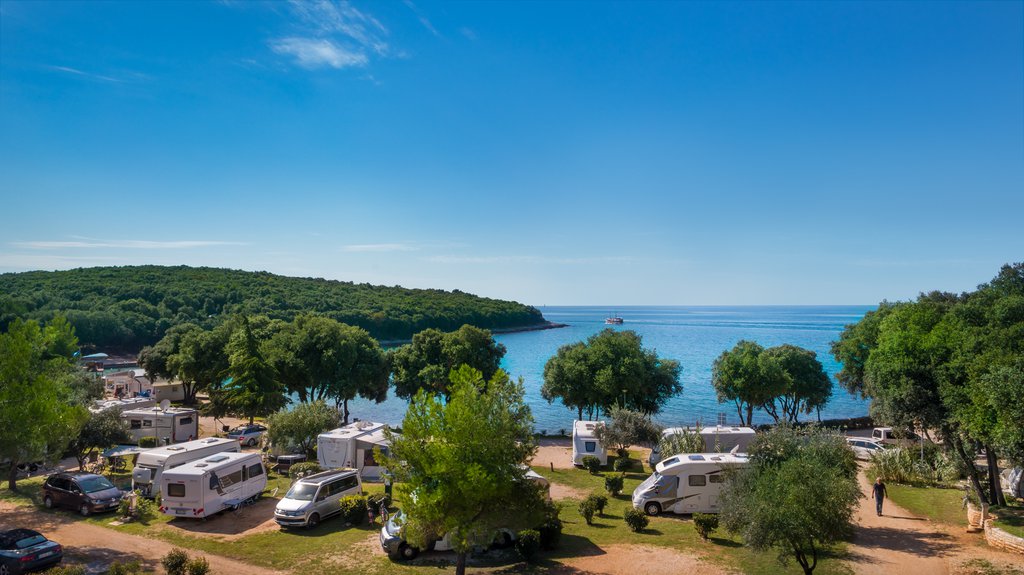 The campsite is located approx. 1.6 km from the town of Vrsar and can be reached on foot. This campground is perfect for sports enthusiasts. There is, for example, a diving center and water equipment rental, and the possibility of launching your own boat.
There is over a kilometer long beach next to the campsite with the Blue Flag badge. There is also a playground with an obstacle course at sea. The beaches are rocky with fine pebbles, but there are also rocky and concrete parts. There are many bike paths around the campground. Dogs are welcome at this parc and there is a dog beach. The campsite has cabins by the sea and is open all year round.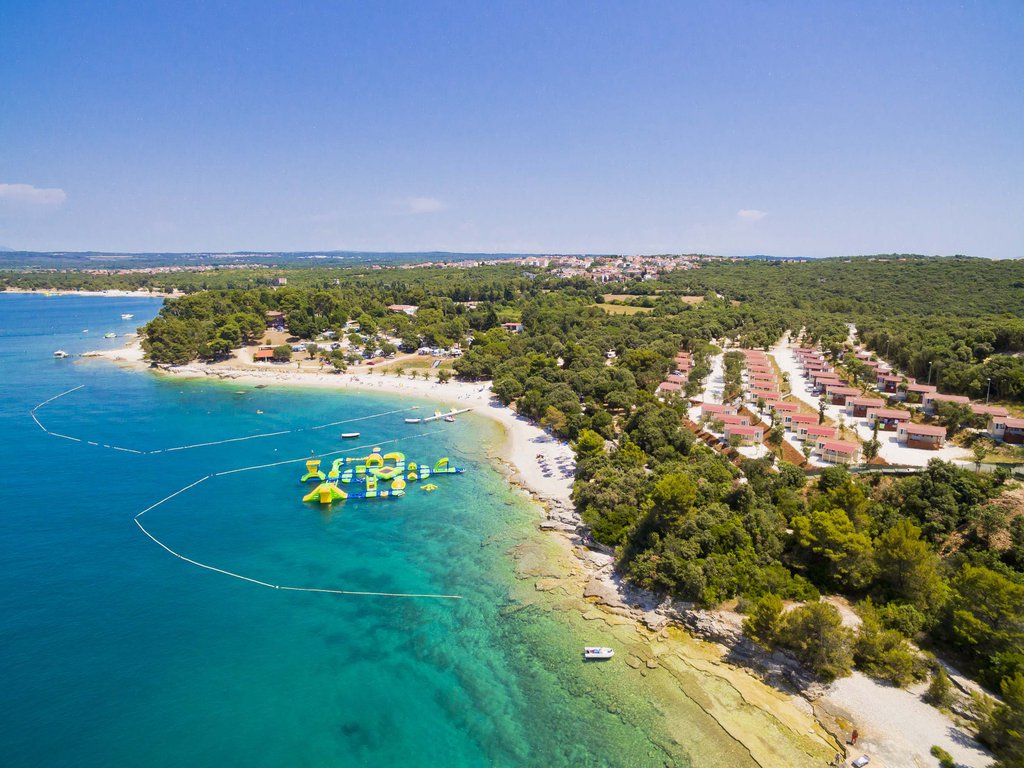 Camping Brioni is located in Pula and close to the Punta Christo Fort, famous for its electronic music festivals. The campsite has its own diving center , you can also rent various types of water equipment, including boats. Of course, you can also launch your own boat , but approx. 50m from the campground.
The campsite has over a kilometer long beach with a separate place for dogs. It also has a large water playground at the sea, a mini club for children with an animation program. There is a babyroom in the toilets, i.e. a special room for bathing and changing babies.
The camping offers organized group trips . It is worth seeing Pula and its historic amphitheater. It is also worth going to the town of Fazana and the Brjoni islands.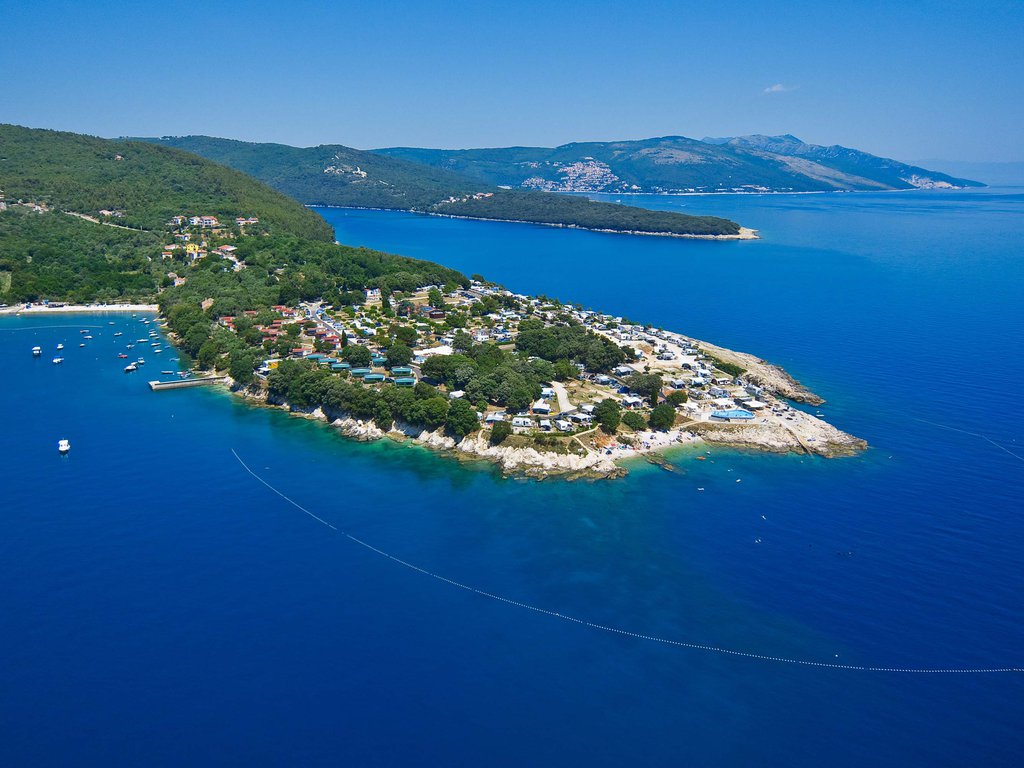 It is a very quiet and peaceful camping site, with recently built new cabins off the beaten track overlooking the sea . Most of the lots are also by the sea. Marina Camping Resort in Istria is also one of the best places for divers in the Mediterranean Sea. There are many amenities for all those who love this sport: camping houses have space for storing equipment for divers, and toilets are adapted to washing this equipment. There is a diving school on the campsite where you can take a diving course. The nursery offers diving trips by boat - for groups or individuals. The nursery also lends diving suits. The campsite has its own beach and a dog beach .
The campsite has an infinity pool overlooking the Kvarner islands, as well as a children's pool with a slide. There are also animations for children , a club, a playground, a playroom with table football.
It is about 9 km to the town of Labin from there.
Read more about campsites in Istria here: Top 14 campsites in Istria . You can also search for other campsites in Croatia in our search engine.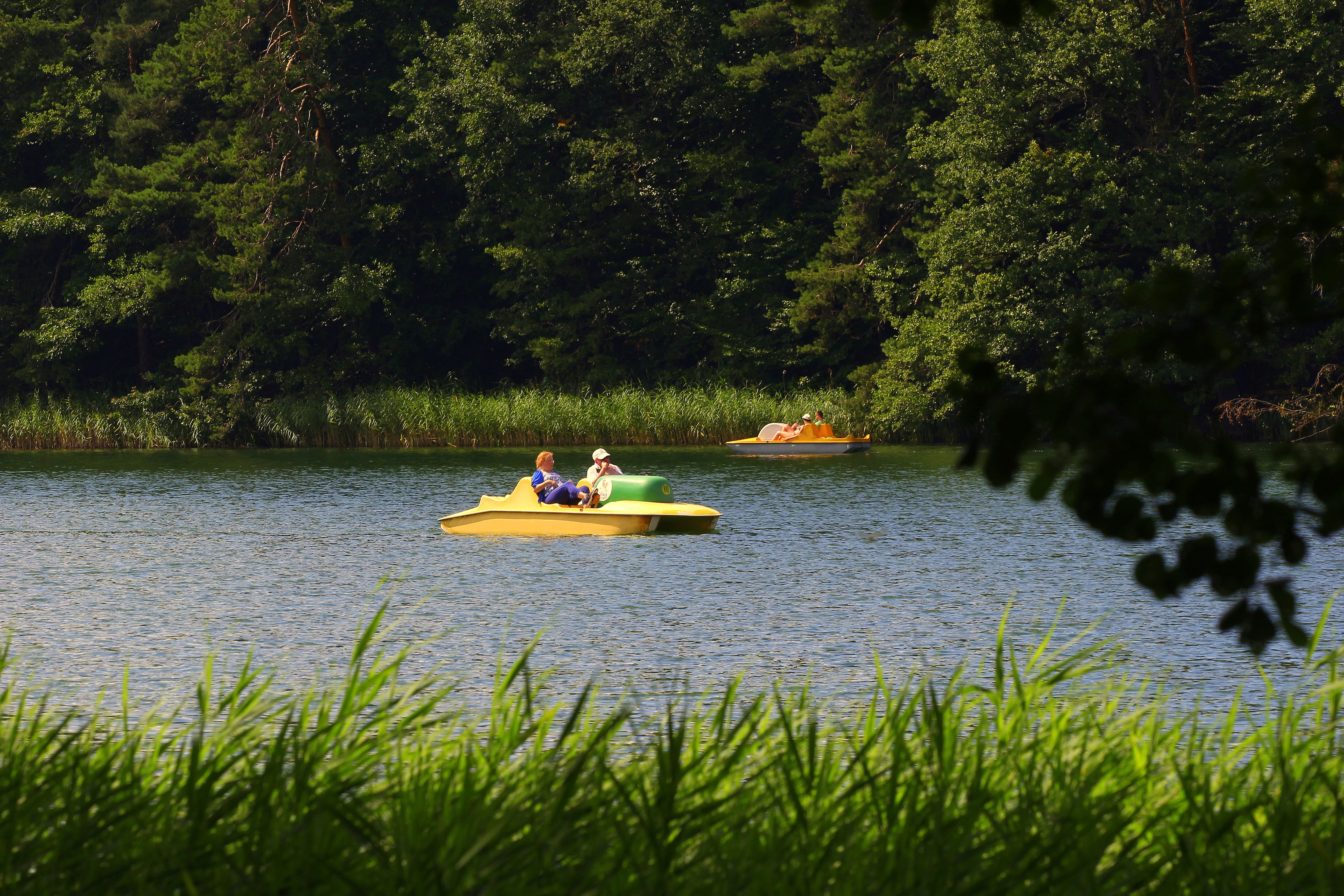 Cool, modern resort with lots of amenities for tourists. You will certainly not be bored at this point. You can rent SUPs and beautiful VW Beetle pedal boats here! There are plenty of walking and cycling paths around the campground, volleyball courts and a new playground for children. If you love rest by the lake near the forest, this place is for you.
The campsite has cabins by the lake and a campsite .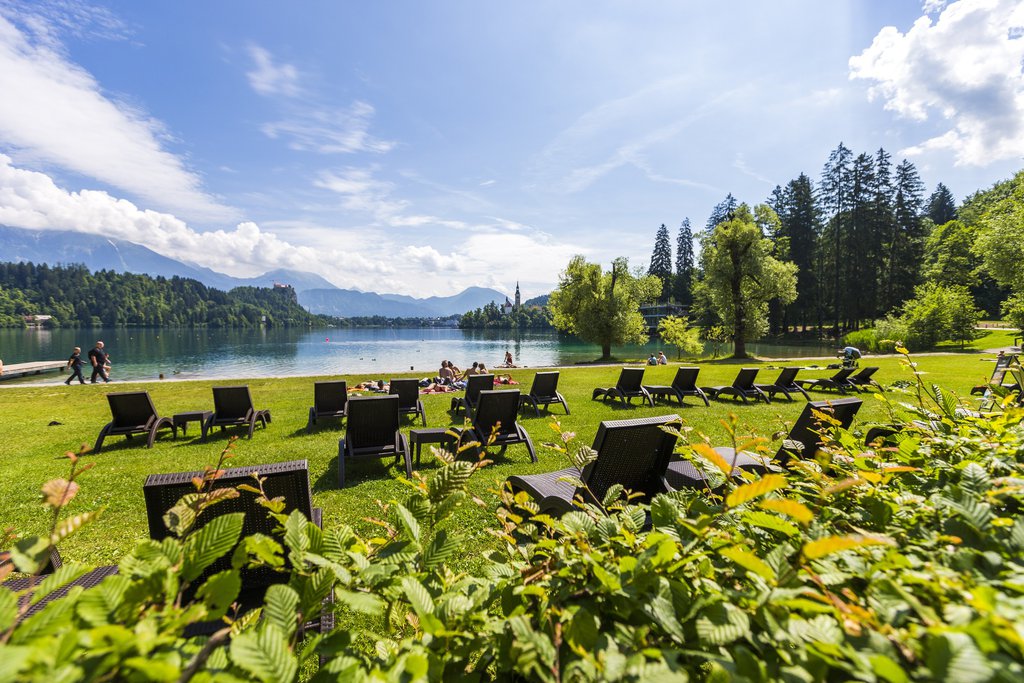 Camping Bled is located on the lake of the same name, which is considered the most beautiful in all of Slovenia. It is a great base for hiking and biking tours. There is an island on the lake which is the only island of this country. The camping is only 2 km from the city center. As befits a five-star camping , it has a wide offer for its guests, e.g. guided tours, organized theme evenings, a mini club for children with workshops. The bathrooms are suitable for the youngest children and there are also family showers.
In the top 10 most searched campgrounds, it is the only campsite from Slovenia, but we have the impression that this destination will be very popular this year. See other campsites in Slovenia in our database.
---
Do you want to know even more?



• Join our Facebook group -

Cool Camping


• Follow our profile on Facebook -

CampRestowy Facebook


• See how we travel as a family on Instagram. During our trips, it is here that we put the most reports from everyday life on the campground or in the camper -

CampRestowy Instagram


• See our YouTube videos, subscribe to our channel and give a thumbs up to the videos you like -

CampRestowy Youtube
We have created the CampRest portal for people who value freedom and travel on their own.
Enjoyed reading this article? Share it!