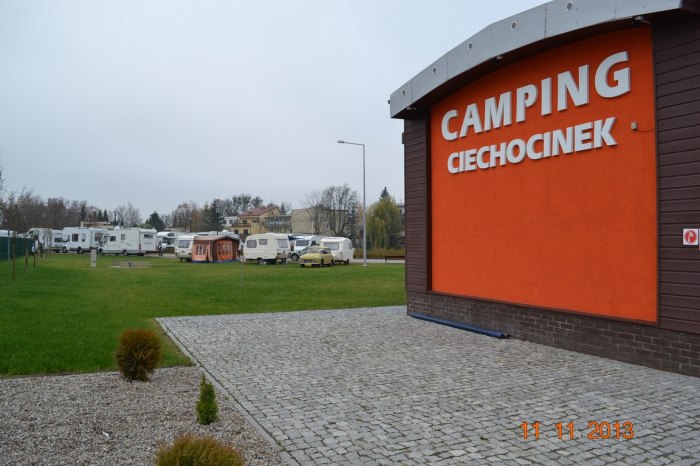 After Toruń, Kazimierz, Sandomierz and Płock, the time has come for Ciechocinek. It is here, in the famous Polish sanatorium, that the 5th Rally of Caravanning Amateurs took place. It did not matter whether the participants own motorhomes, explore the world with a caravan or simply pack the tent into the car - the only thing that mattered was their love of independent travel.
Meetings on the Vistula River
The zloty has been organized for five years, and the chosen place is always the city on the Vistula River. This year, Ciechocinek and the newly commissioned campsite were selected. As the organizers of the meeting emphasize, this year's rally was the largest. Sixty crews arrived from all over the country, and a total of about one hundred and eighty people attended the meeting. The rally of caravanning enthusiasts started just before the Independence Day. The participants arrived at the campsite on November 8, and left it after 11, treating the rally as the end of the season.
The agenda for the meeting was very well organized. Caravanning people went, among others for a joint walk around the spa, to the swimming pool, and also for having fun at the disco. There were also the youngest at the rally - the participants' children were playing hide and seek.
To the next!
Willing to meet a wider group of amateurs of independent traveling convene in the forum. Everyone has their nickname, which they also use during rallies.
The time and place of subsequent meetings are determined on an ongoing basis. Some people are so eagerly looking forward to the next rally that they are already planning it for March (January was also among the proposed dates). If they find a properly equipped camping with access to hot water and electricity, we will surely hear about the next rally soon.
Source: www.pomorska.pl, ed. Ken.G
A writer by profession, a passion of a cat. One day he will see what is behind the Urals - good to Vladivostok. So far, when he can, he enjoys the sun of the countries of southern Europe. And it's also fun;)
Enjoyed reading this article? Share it!