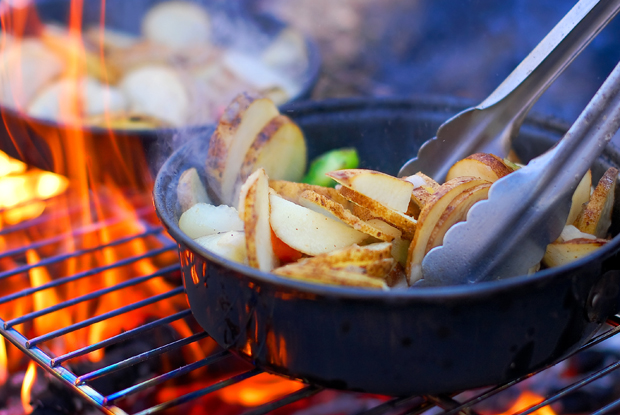 On the way, but tasty
Anyone who appreciates the independence of traveling and explores the world with their own motorhome or other vehicle knows how important an aspect of such trips is proper preparation - also in terms of provisions. After all, the point is not to stop at a roadside restaurant or fast-food bar for every meal, but to be as self-sufficient as possible. Thanks to good organization, we will provide ourselves the opportunity to eat what we want, while reducing the burden on our budget.
First of all, you should carefully plan your menu before embarking on a trip. Sounds banal, but it happens that while driving, we either lack an idea for a meal or some of the ingredients and, as a result, give up, we end up in a restaurant. Therefore, it makes sense to have a precise meal plan for each day of travel - it will save you both time and money.
Simplicity is the key
When planning, remember to choose the simplest possible dishes. If someone is a fan of sophisticated dishes and would like to taste, for example, duck in oranges while traveling - no problem, but other participants of the trip may be a bit dissatisfied. It makes the most sense to choose stews , reheat sets and meals that can be quickly grilled. Such a dish can be spaghetti, soup, omelette, stew, grilled vegetables, fish or meat. The leftover food can be used for the next dish.
After you plan your meals, make a list of the ingredients you will need. Some of the products will probably be found in the kitchen cupboard, so you can cross them out of the list, while for the rest you have to go to the store. The culinary essentials include salt, feathers, various spices and sauces . It is also worth remembering that ingredients such as vegetables, milk or cream can be bought later during the trip.
Saving time is essential
Before leaving, you can mix some of the ingredients and mark it properly - this will save even more time spent on preparing meals. You can also put the recipes together with the products (not the ones that should be in the fridge, of course) to avoid getting confused on the go.
When we prepare everything and pack it properly, all that remains is to enjoy the trip. During the trip, we will probably try new flavors, maybe we will also get to know completely new recipes. But each time it will be only our choice, and that's what it's all about.
Now just look for the right campground and hit the road!
A writer by profession, a passion of a cat. One day he will see what is behind the Urals - good to Vladivostok. So far, when he can, he enjoys the sun of the countries of southern Europe. And it's also fun;)
Enjoyed reading this article? Share it!