Residence Village - an exclusive version of the holiday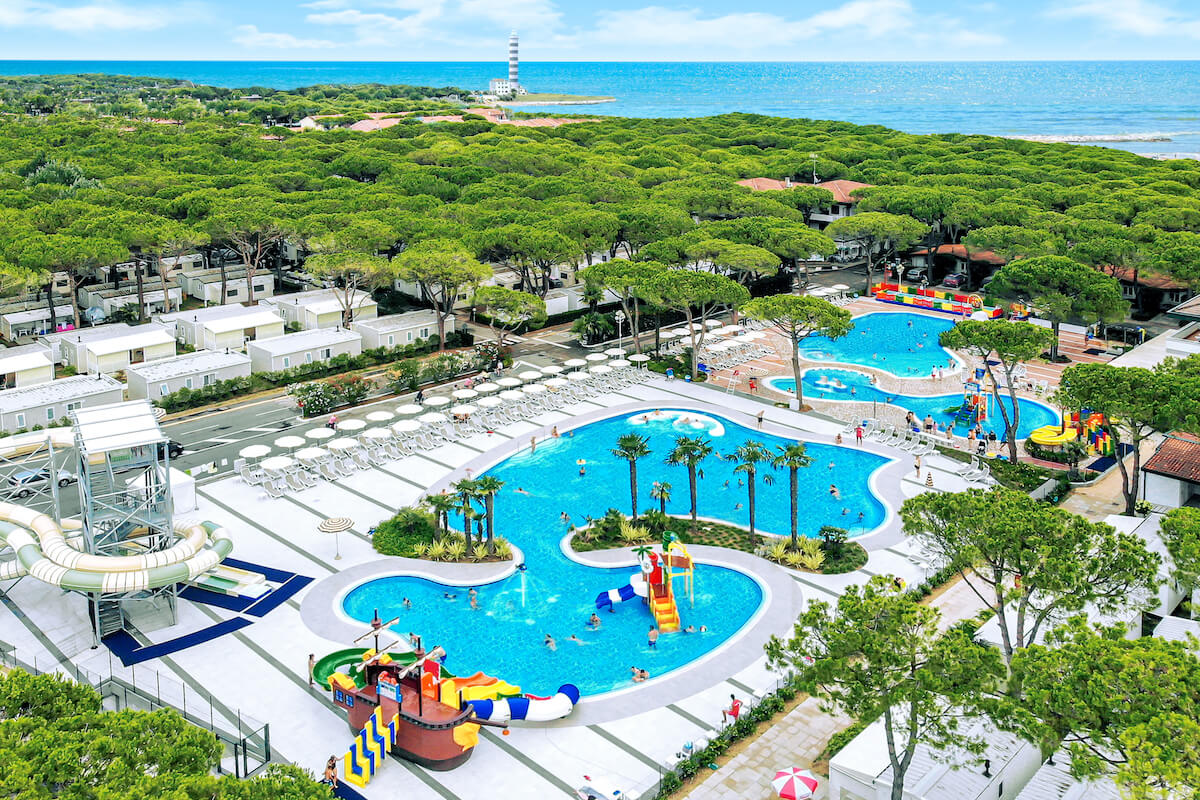 Sometimes we feel like a luxury. Just. If you are on vacation - it is in a five-star hotel. If dinner is in an expensive restaurant. Swimming - in a modern heated swimming pool complex with numerous attractions. What if we could combine it all in one place? This is what you can have at Residence Village.
Those who are planning a vacation in Italy must have thought about coming to Venice at least once. If not to the city itself, then to its surroundings. The camping area Cavallino-Treporti is in close proximity to the famous resort. Washed by the warm waters of the Adriatic Sea, it invites visitors to luxurious hotels and large camping towns. If you dream of relaxing among greenery, but you do not intend to give up comfort, pay attention to the latter objects. Among them is Residence Village, which will meet the expectations of even the most demanding tourists.
Residence Village - a five-star holiday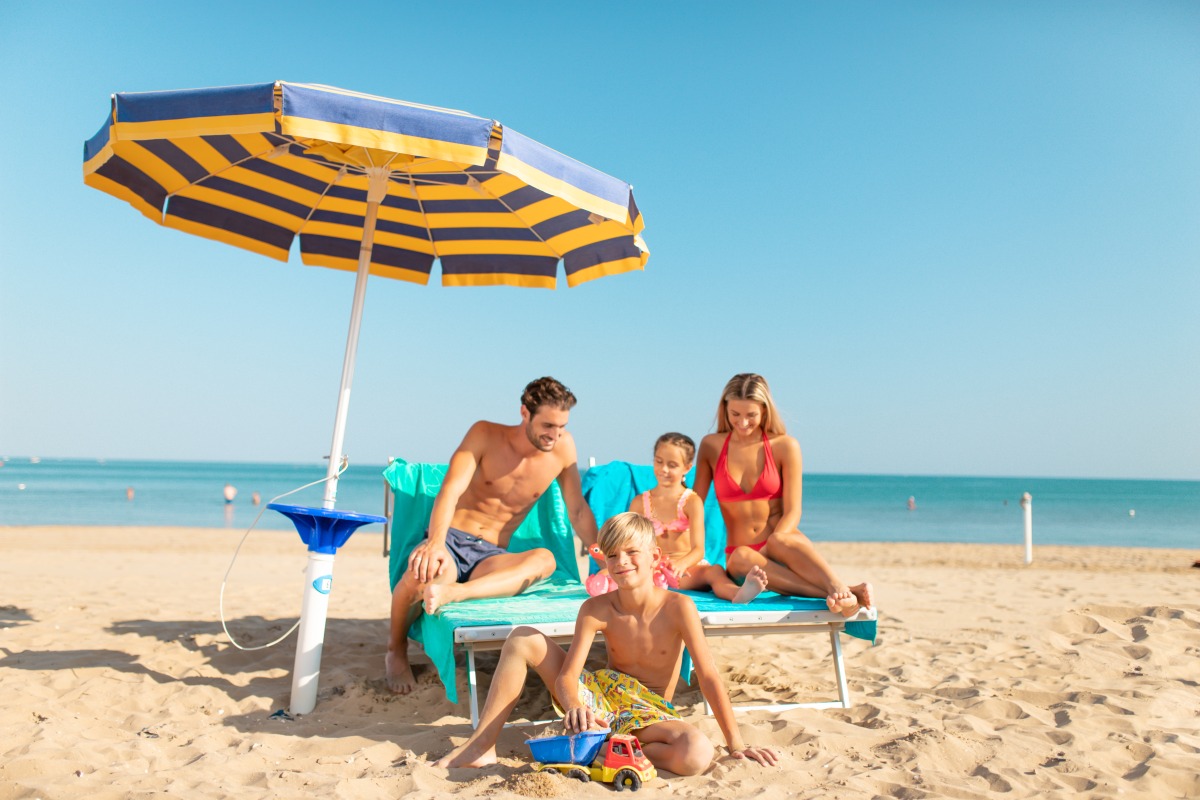 Immediately after crossing the gate of the center, it is obvious that this place is perfect for families with children. There are plenty of attractions for toddlers and teenagers. Small and large swimming pools, fountains, slides, animations - long to mention what has been prepared for this group of vacationers. However, it cannot be said that Residence Village focuses solely on it, and ignoring the other guests. If you love blissful sunbathing and sunbathing, you have a lot to do. You can lie for hours in the pool area or go to the beach. If you prefer active recreation, you have a huge selection of sports entertainment.
The accommodation offer deserves five stars. The resort offers vacationers tastefully furnished apartments, mobile homes, bungalows and luxurious caravans. Do you have your own camper, trailer or tent? The camping invites you to a special zone with spacious pitches. It does not matter whether you are relaxing alone, alone, with family or with a group of friends. There will be an option for everyone.
Comfortable accommodation in Residence Village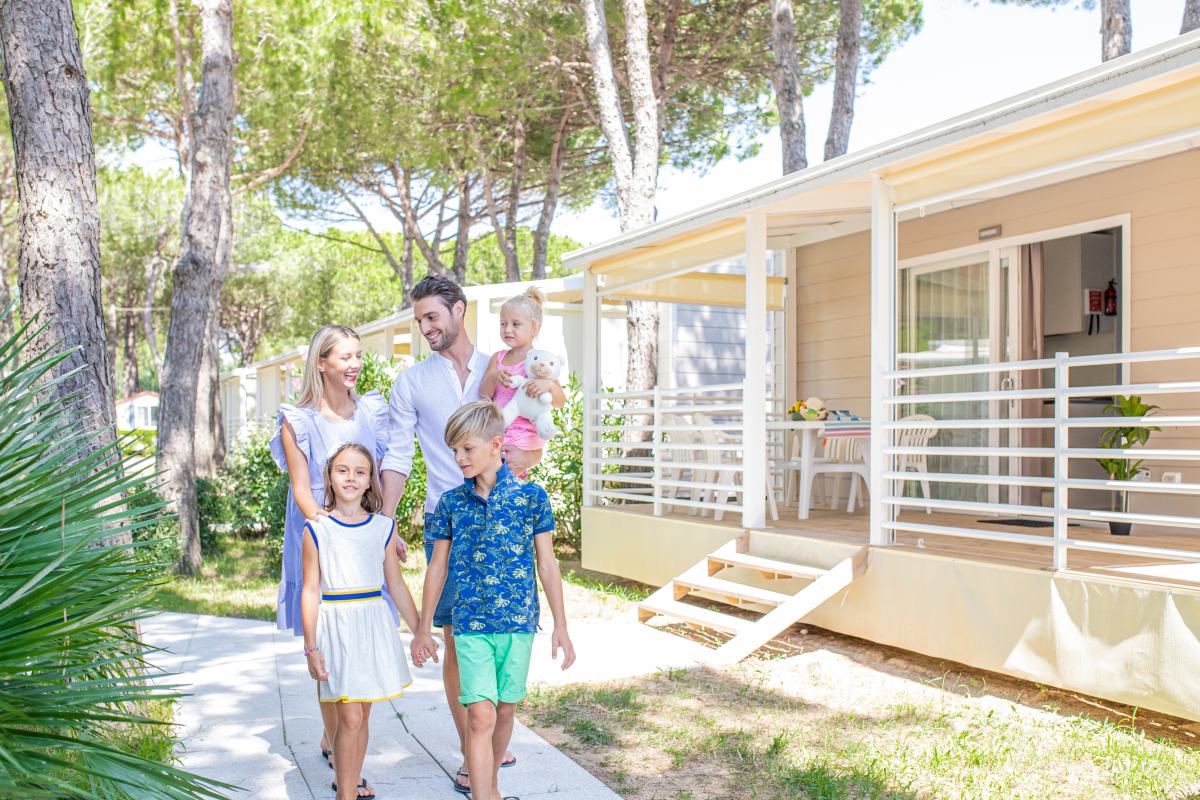 Let's start with the apartments. They differ in terms of size and amenities, but in each you will find a bathroom with a shower and a well-equipped kitchen. They have an air-conditioning system, TV and a large terrace with garden furniture. The price includes a parking space for one car. The apartments can accommodate 4 to 6 people. For example, a new apartment for 6 guests has recently been added to the offer. It has 2 bathrooms, a bedroom with a double bed and a second bedroom with a bunk bed and one single bed, as well as a sofa bed in the living room. The kitchen has a fridge with freezer compartment, dishwasher, microwave and a table with chairs.
The bungalows also provide a high standard. They are cozy and modern at the same time. The equipment does not differ from the level that guests can count on in the apartments. In air-conditioned interiors, everything they need to relax awaits them - including two TV sets.
If you are traveling in a larger group (e.g. 7 people), think about renting a Maxi Caravan. There are many of them in the resort and they come in different sizes - from the mini version for couples to the extra option for seven friends.
A word of attention is also due to the rooms. They will work for a couple in love and vacationers with children. They are bright and spacious, and well located. You can reach the beach in a few minutes. Every day you can be lulled to sleep by the sound of the waves.
Amenities at the campsite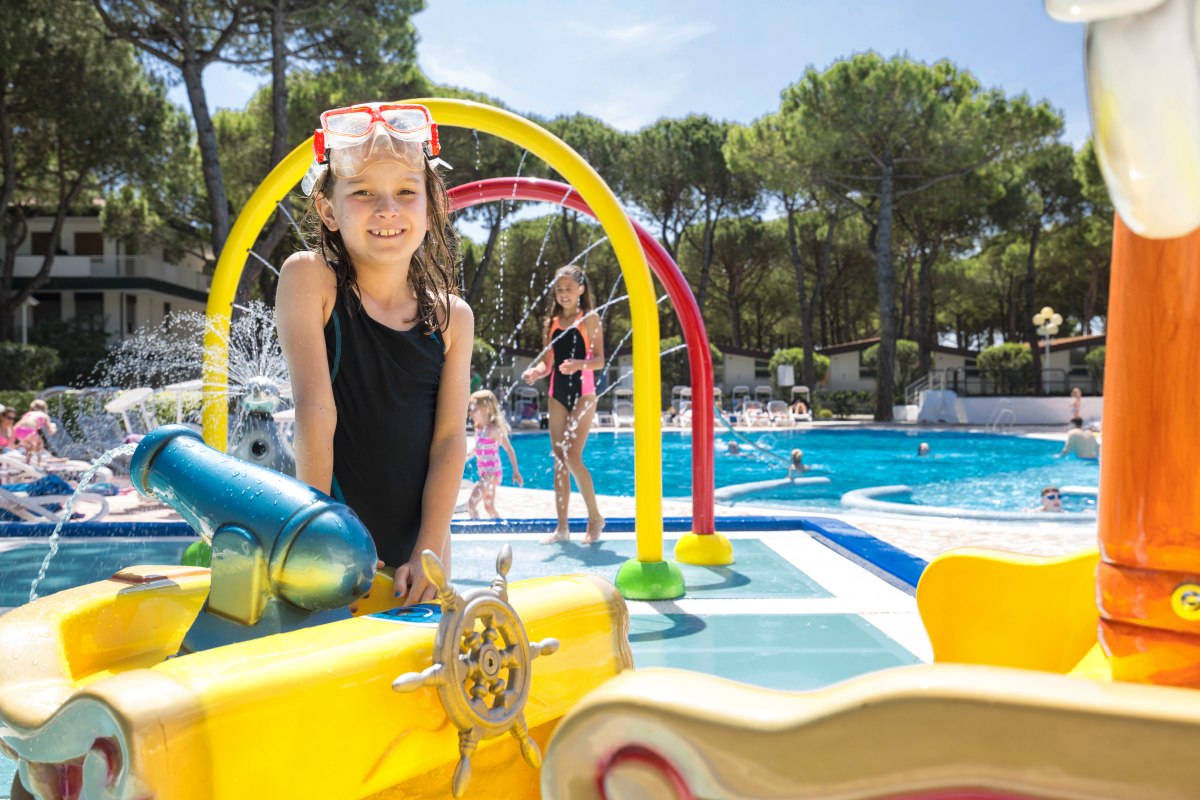 The center is so sensational equipped that you could not leave it. There are shops on site and a supermarket with always fresh produce. You can make your own meals or eat in a restaurant. Do you want pizza, pasta, tasty snacks, ice cream or a cool drink? You only need a few steps to do your shopping and return to the house, room or lot. Nothing prevents you from returning from vacation not only with a tan, but also with beautiful hair. The camping hairdresser has conjured up many fashionable hairdos.
In addition to a rich animation program, which can be used by people of all ages, Residence Village offers activities outside its premises. Among other things, you can rent bikes (regular and electric), perfect for exploring the area. In addition, you can easily rent equipment for the swimming pool or the beach, not to mention a pedalo.
As you can see, you can write and write about the facility's amenities. It is distinguished by an attractive location, standard of accommodation, animations, a swimming pool complex and offered food. And that's not all that is offered to holidaymakers. Take it into account when planning your holiday in Italy. Really worth!
A writer by profession, a passion of a cat. One day he will see what is behind the Urals - good to Vladivostok. So far, when he can, he enjoys the sun of the countries of southern Europe. And it's also fun;)
Enjoyed reading this article? Share it!