Residence Village - holidays in Italy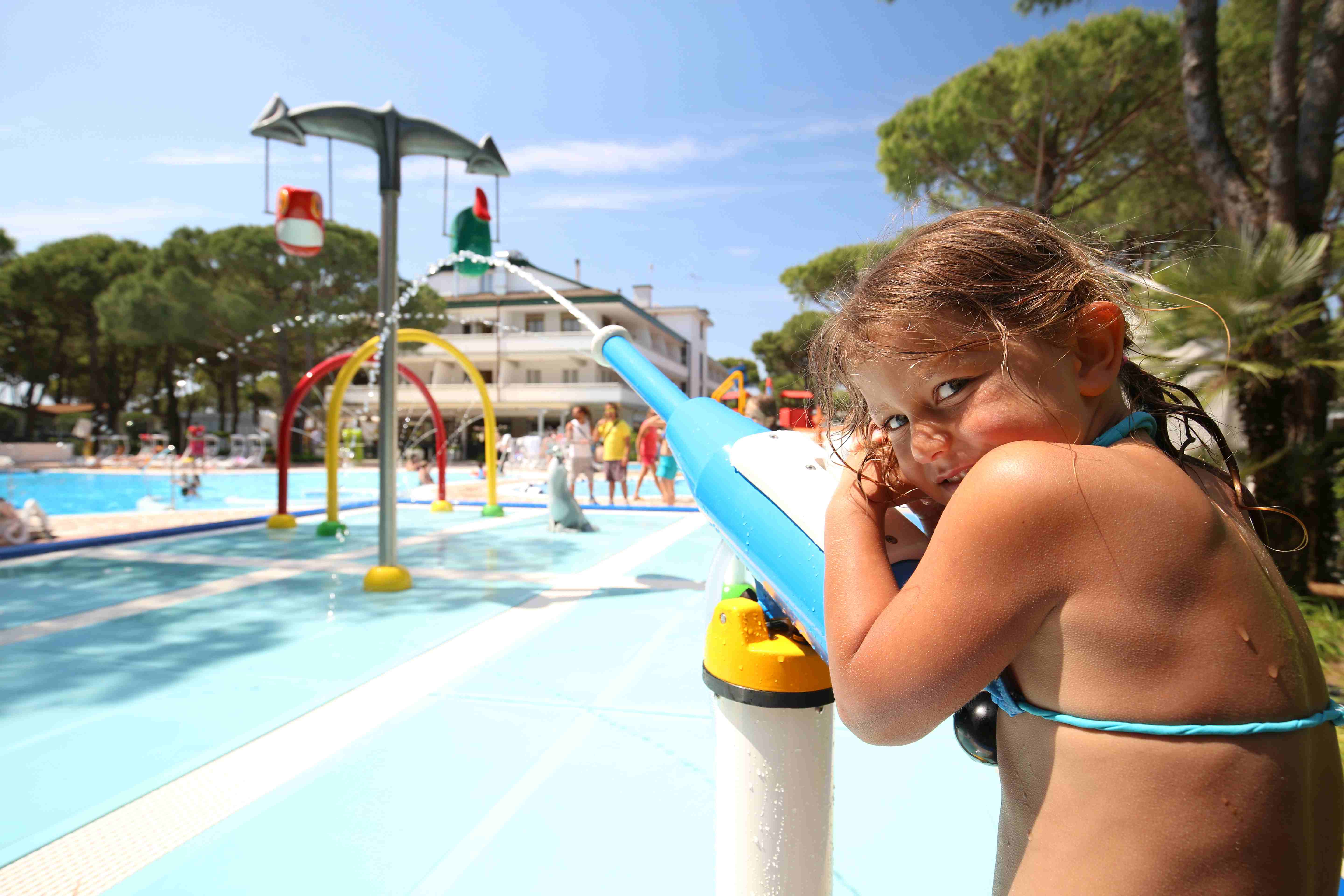 There is no shortage of great family tourist facilities in Cavallino-Treporti . It will not be an exaggeration to say that if not all, then the vast majority of the area consists of campgrounds. How to choose the best one? Actually, it is not known, but it only means one thing - where you miss, you will have a fantastic holiday. Families with children will surely like Residence Village , a camping town with great animations for children. Of course, not only for them, because the facility offers a whole lot of attractions for guests of all ages.
Accommodation at the campsite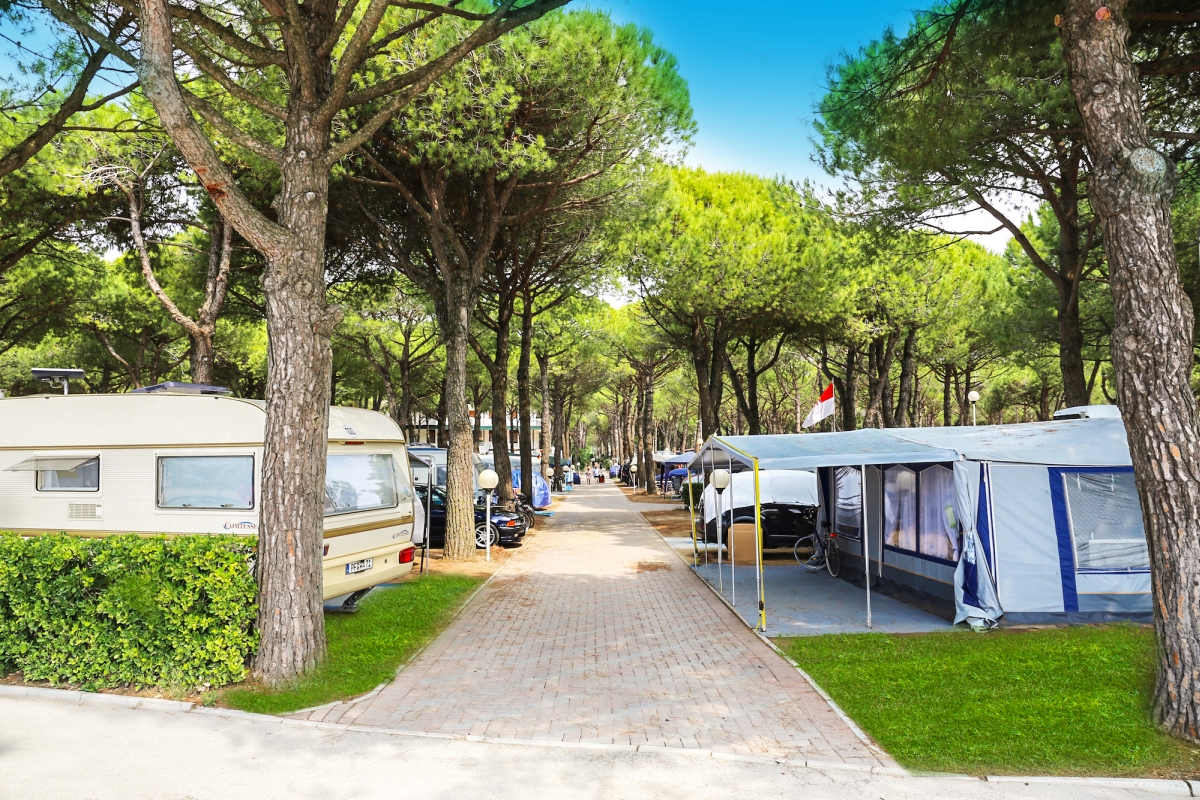 The campsite invites tourists to 265 pitches for campers, trailers and tents. The camping part has 4 shower zones adapted to the needs of people with disabilities.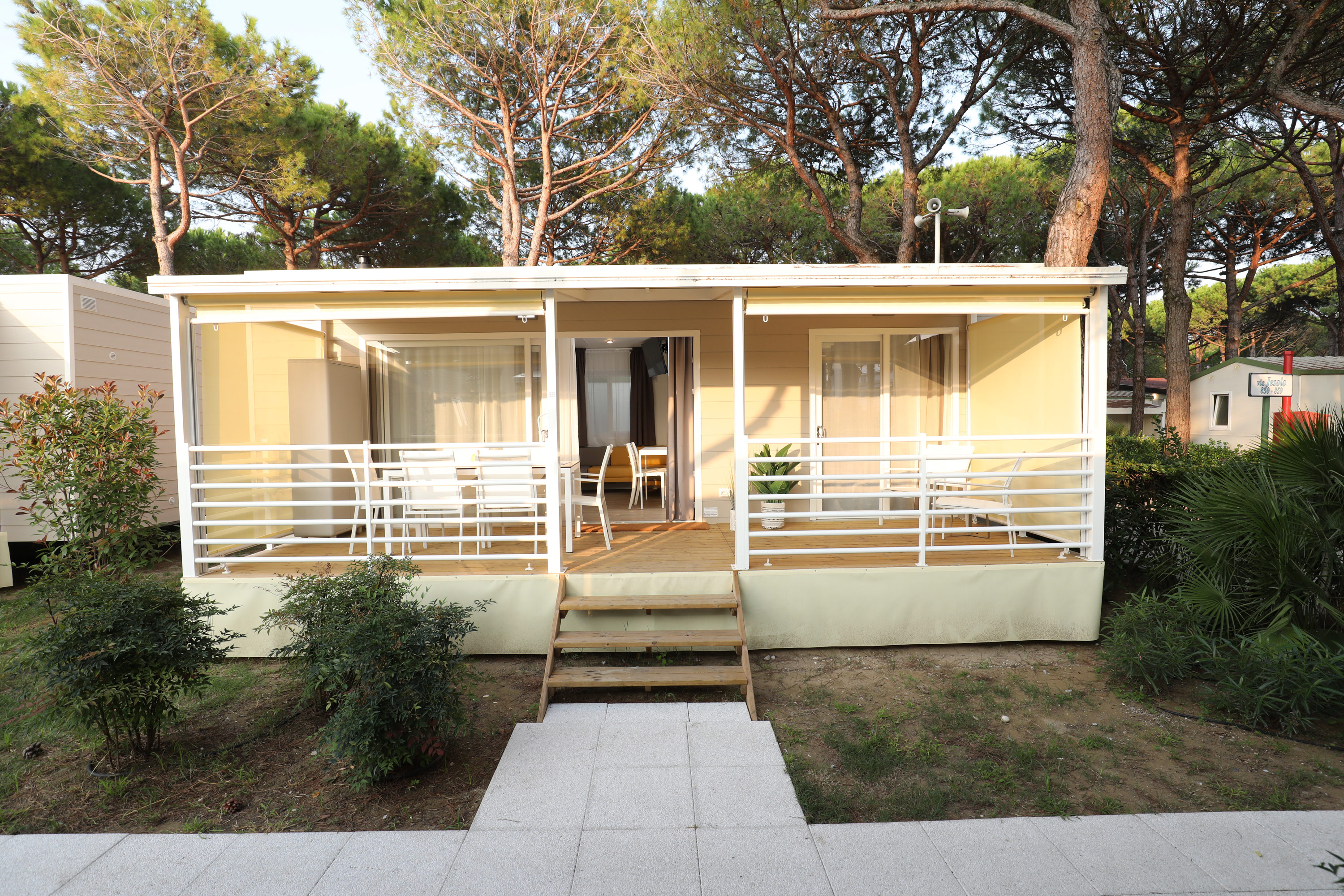 Vacationers can also rent a room, apartment, bungalow or cosily furnished caravans. The latter, in terms of the standard of equipment, are divided into several types (including Maxi and Comfort).
Beach at the campground
The property has direct access to a private sandy beach with plenty of amenities for guests. The wide strip stretching along the Residence Village is part of the beautiful coast of Cavallino, which is more than 15 km long. From the land side, the pine forest provides blissful coolness and shade, and a light sea breeze blows from the water. On the beach itself, you can not only sunbathe or relax under an umbrella, but also take part in numerous sports activities organized by the animators.
Pools and water attractions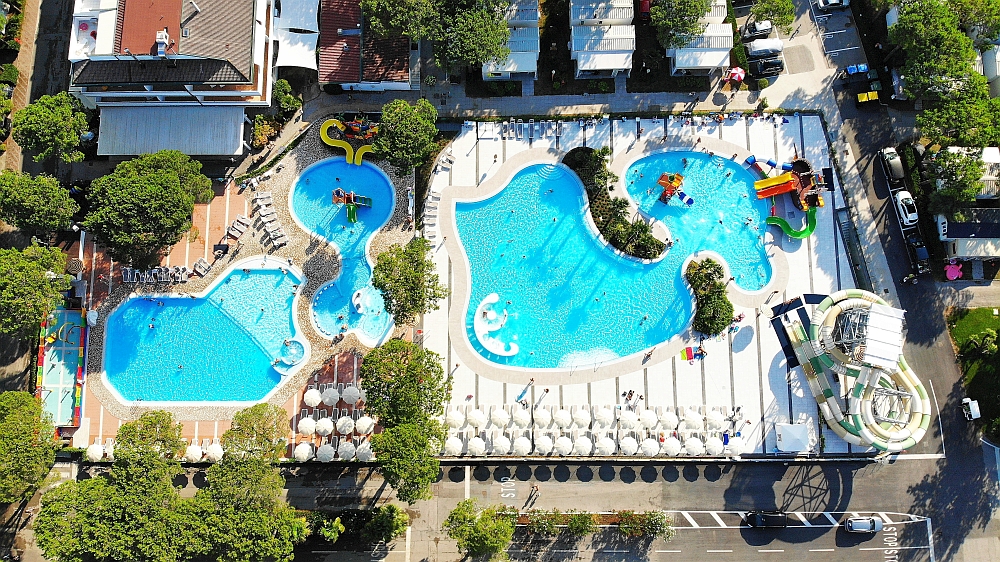 The swimming pool complex will sparkle the eyes of many lovers of soaking in the water. It consists of two pools for adults with a depth of 1.4 m, which is ideal for both swimming and relaxation, a shallow pool for toddlers (50 cm) with new slides and lots of water attractions, and parts where there are even more options for great fun. That's not all - there are two high slides for little adrenaline enthusiasts, as well as a new amusement park. People of all ages will spend unforgettable moments there. And when they get tired or have enough water, they can relax on one of the sun loungers in the pool area.
In the evenings, the complex is illuminated by hundreds of lights. Interesting shows and various events for children and adults take place there. In high season, this place does not fall asleep.
Attractions and animations for children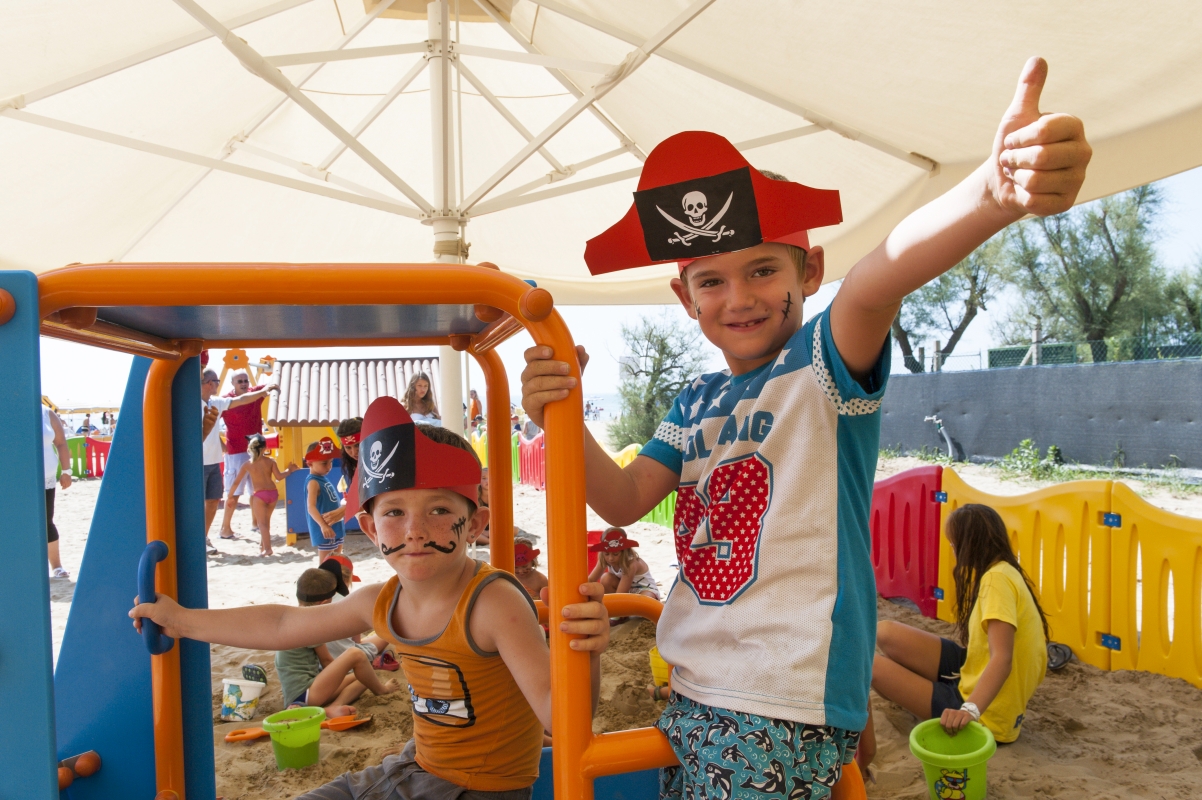 The little ones have a joyfully colorful, well-equipped playground on the beach for themselves. There are, among others swings, slides and a large castle with slides. The second playground is on the campsite. There is also a kids club here. The animators who run the classes show great creativity in inventing entertainment for the youngest. Little guests can choose from various games, competitions and workshops. It is a great opportunity to polish acquired skills and learn about new ones, as well as learn to work in a group.
Other amenities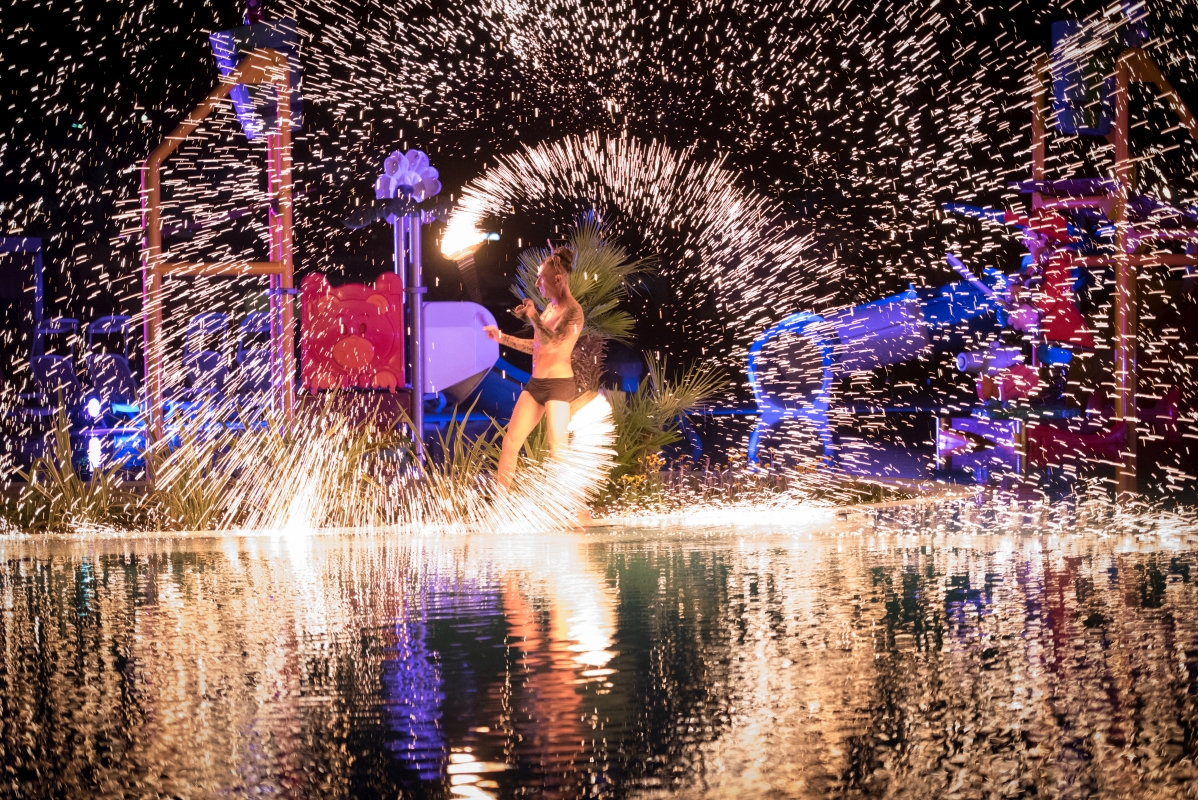 Residence Village will delight not only families with children, but also groups of friends spending their holidays together and everyone who loves active recreation. On the beach you can play, among others play beach volleyball or rent a pedalo . The warm and clean waters of the northern Adriatic are tempting to practice water sports, which is why fans of canoeing, sailing and windsurfing , for example, are eager to come here.
There will also be plenty of activities on land, from football , aqua aerobics, to sports, karaoke and talent contests. Willing people can easily rent a bike to explore the area, including the nearest town, Cavallino (approx. 2 km). There is a golf course about 5 km away, go- karts a bit further, and a stud farm about 10 km from the campground. In the evenings, you can sit at the grill, watch interesting shows or take part in thematic meetings.
The campsite has two bars, a restaurant, pizzeria, café and creperie. There is a supermarket, newspaper kiosk and a hairdresser.
What to see in the area?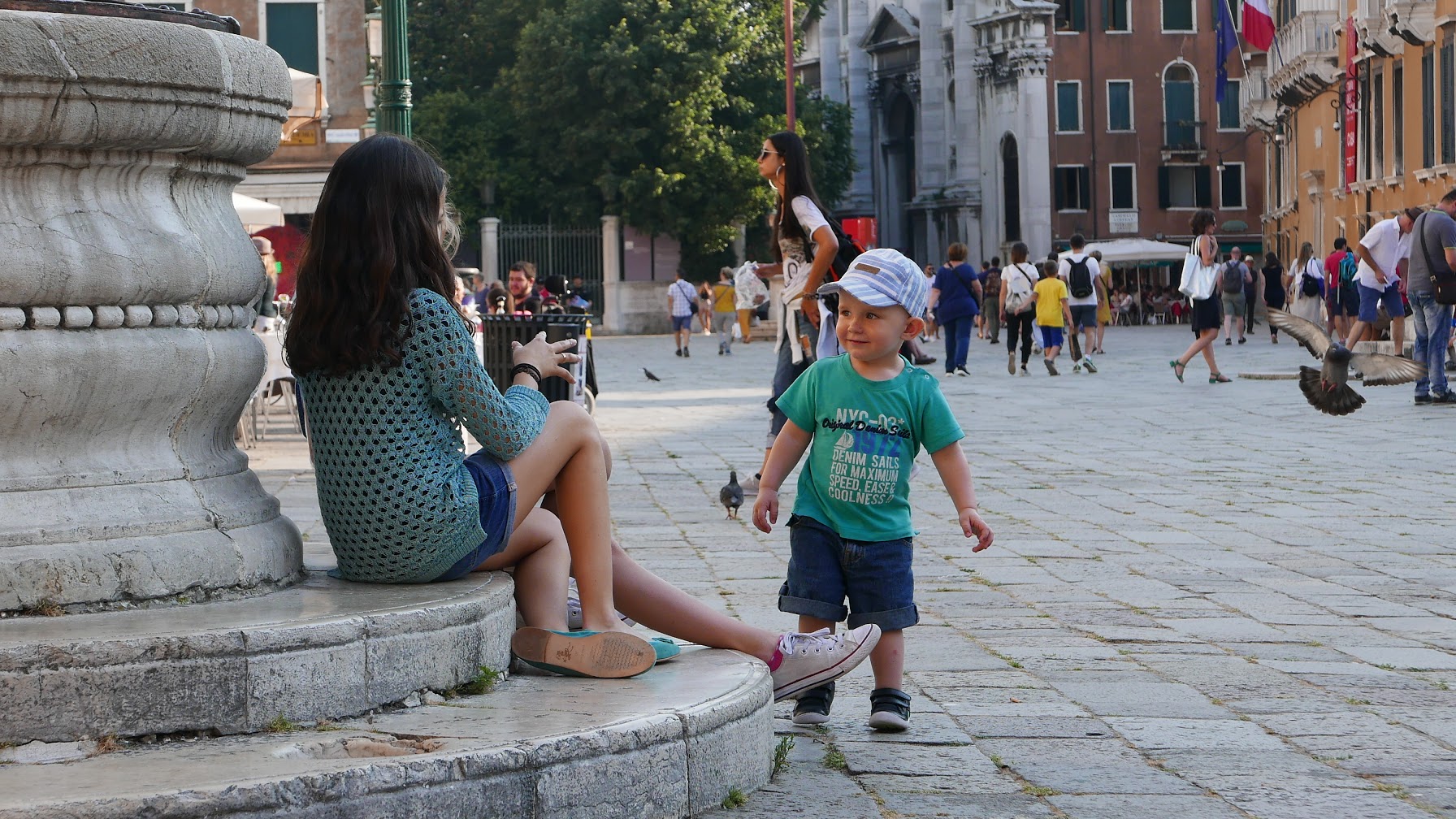 The camping is perfectly located - a stone's throw from Venice, yet without the crowds and bustle. You can easily get to the capital of Veneto by the water tram, which has a stop in the vicinity (in Punta Sabbioni).
In addition to the canals and numerous monuments of the famous city on stilts, it is worth seeing the islands of the Gulf of Venice, including Murano, Burano, Torcello and San Michele. Lovers of entertainment typical of seaside resorts should definitely go to Lido di Jesolo (approx. 10 km), bustling with life during the day and at night. The Jesolandia amusement park will make you lose track of time!
---
Do you want to know even more?



• Join our Facebook group -

Cool Camping


• Follow our profile on Facebook -

CampRestowy Facebook


• See how we travel as a family on Instagram. During our trips, it is here that we put the most reports from everyday life on the campground or in the camper -

CampRestowy Instagram


• See our YouTube videos, subscribe to our channel and give a thumbs up to the videos you like -

CampRestowy Youtube
A writer by profession, a passion of a cat. One day he will see what is behind the Urals - good to Vladivostok. So far, when he can, he enjoys the sun of the countries of southern Europe. And it's also fun;)
Enjoyed reading this article? Share it!