Residence Village - luxury on the shores of the Adriatic Sea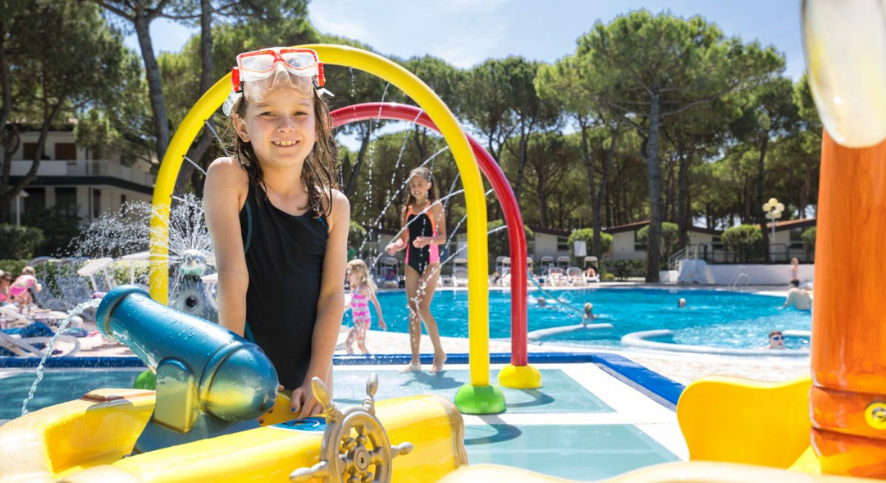 The surroundings of Lido di Jesolo and Venice are famous for their fabulous landscapes, as well as for the excellent tourist infrastructure. Millions of people visit the region every year. It is chosen by all groups of tourists, ranging from people who on vacation mainly focus on sightseeing, and ending with those who prefer relaxing in comfort. For the latter (of course, also for the former), recognized five-star facilities await. They provide guests not only with luxurious accommodation - they also make sure that vacationers do not get bored even for a moment. Such centers include, among others Residence Village.
Camping Residence Village - what's new for guests?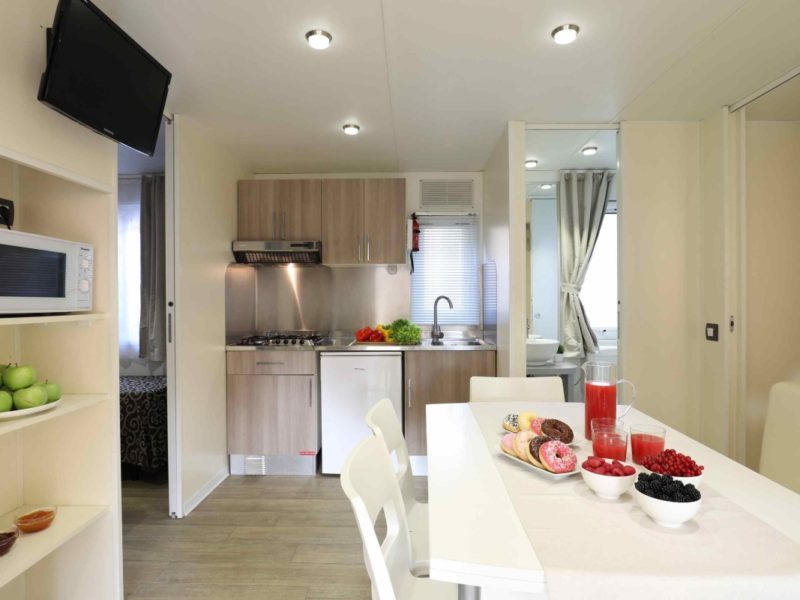 The complex is approximately 6 km west of Lido di Jesolo, right on the shores of the Adriatic Sea. People who decide to visit it can count on a full package of accommodation options. Among other things, it includes exclusive apartments , comfortable maxi caravans and bungalows. For lovers of close contact with nature, spacious lots have been prepared, where you can put up a tent or put up a vehicle.
To meet the growing expectations of tourists, Residence Village has introduced a number of amenities. In the season of 2021, accommodation facilities that will meet the expectations of even the most demanding customers await them. Guests can stay in a modern, still smelling new caravan for max. 6 people (5 + 1). Maxi Caravan Major measures 27 m², comprises a bedroom with a double bed, a bedroom with a bunk bed and a single bed, and a living room with a bed. Guests have at their disposal a fully equipped kitchen , toilet and bathroom. The standard also includes a porch with garden furniture and a parking space.
Another novelty is the Apartment6 Overview, also designed for a maximum of 6 people (5 + 1). On 45 m², there are two bedrooms, a living room and a kitchenette. Air-conditioned, comfortable interiors are a place where a group of friends or a family with children will have a great rest. The outside terrace with garden furniture is a perfect place for evening meetings. It is perfect for a shared breakfast that you can prepare yourself or order in a nearby restaurant.
Attractions at Residence Village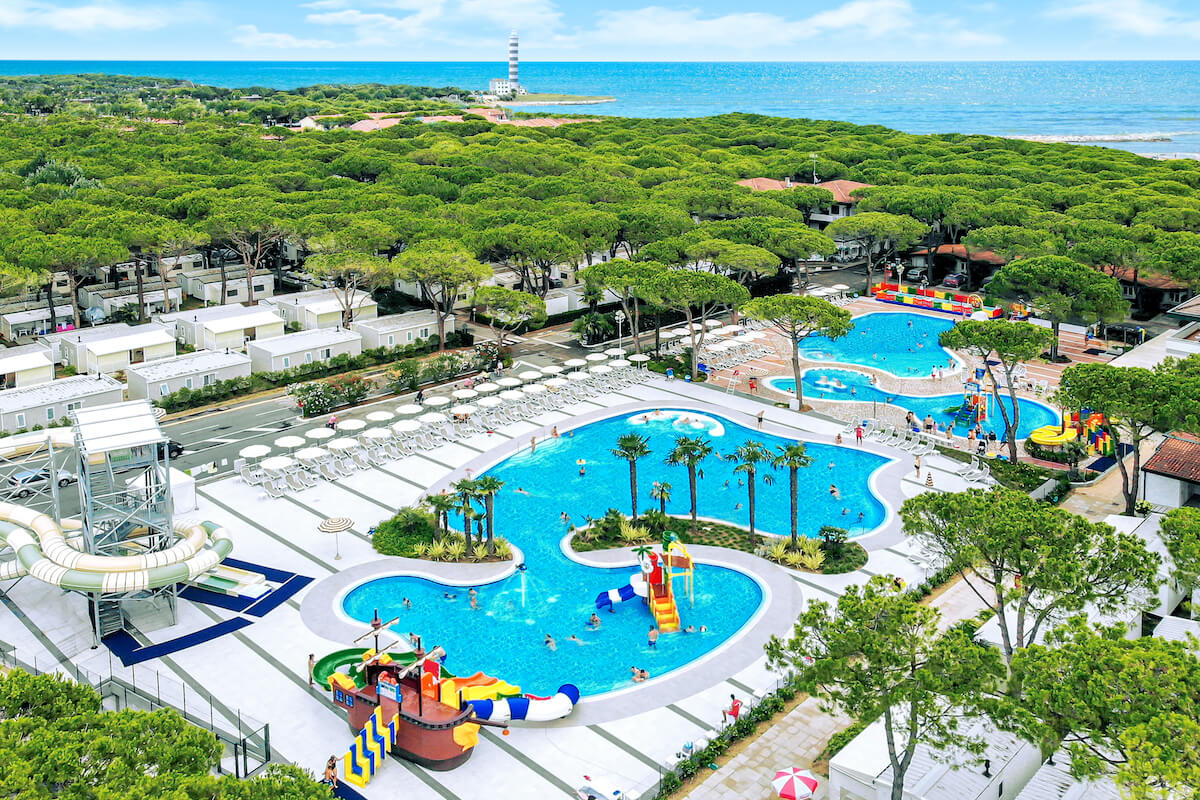 Overnight in a luxurious environment is not all that people who chose the holiday complex can count on. The resort has prepared a lot of attractions for its guests. Visitors are delighted above all by the swimming pool complex. Guests have two pools for adults, one for children and a pool with a galleon in the center. There are also two slides. At all times, the safety of holidaymakers is supervised by a team of lifeguards.
Taking advantage of the moment of relaxation, you can visit the bar for delicious ice cream or refresh yourself with a cold drink. In the evening , the area of the swimming pool complex turns into a zone of entertainment and games organized by animators. What can you see then? Light shows, performances by artists and many other events.
Cavallino-Treporti beaches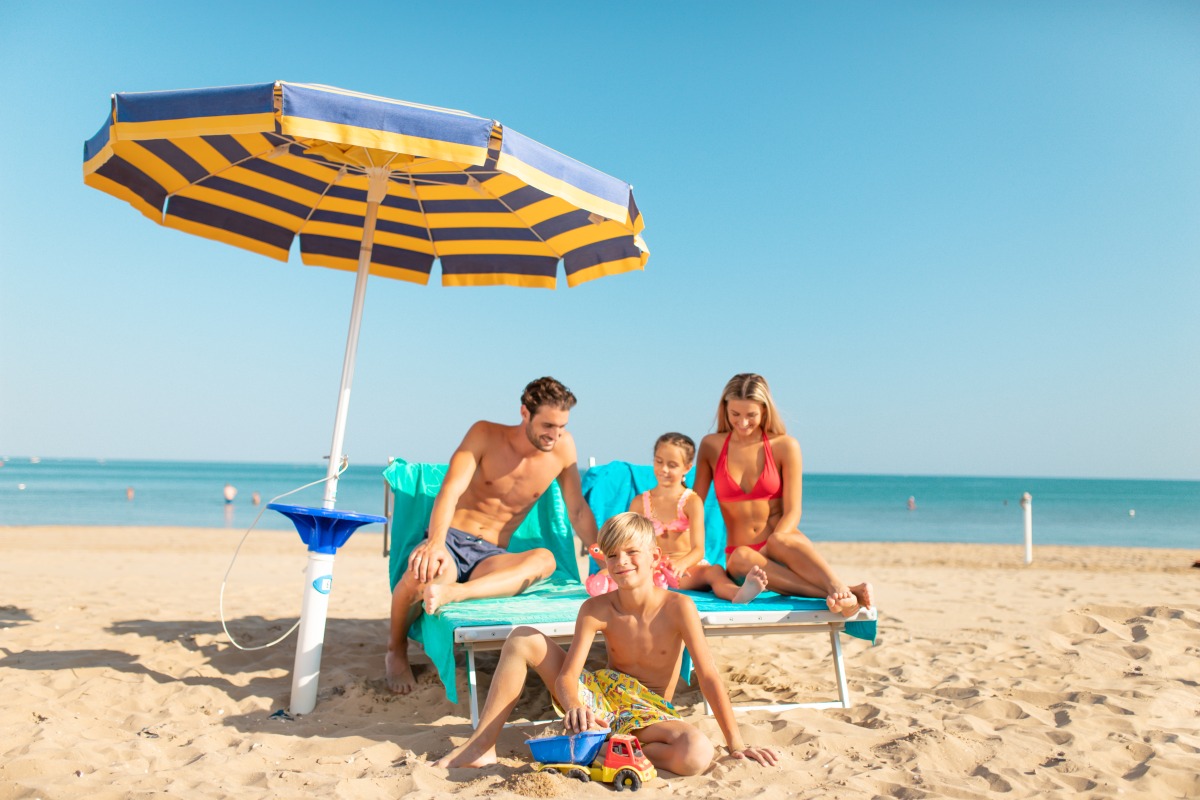 It will not be an exaggeration to say that, if not most, a significant proportion of tourists come here for its beaches. The coast is several kilometers of beautiful beaches, and the stretch of the Adriatic coastline adjacent to Residence Village is one of the most beautiful in the area. The cleanliness of the water and the beaches themselves is confirmed by the annual distinction - the Blue Flag status . Everyone will love the coast, both those who dream of lounging on a sunbed, and fans of water sports.
Guests of the complex can take advantage of the beach and pool set, i.e. a deckchair and an umbrella. All you need to do is make a reservation before your arrival to enjoy your own piece of beach on arrival and save money. Renting equipment in this way is cheaper than renting it on site.
Even when the weather turns capricious, there is always plenty to do at Residence Village. It is a self-sufficient town offering all the necessary services, as well as much, much more. There are grocery stores with fresh products, post offices, beauty salons and sports accessories rentals. It is worth noting that the camping restaurants accept customers until late at night.
We strongly encourage you to visit us!
A writer by profession, a passion of a cat. One day he will see what is behind the Urals - good to Vladivostok. So far, when he can, he enjoys the sun of the countries of southern Europe. And it's also fun;)
Enjoyed reading this article? Share it!