Sant 'Angelo Village reviews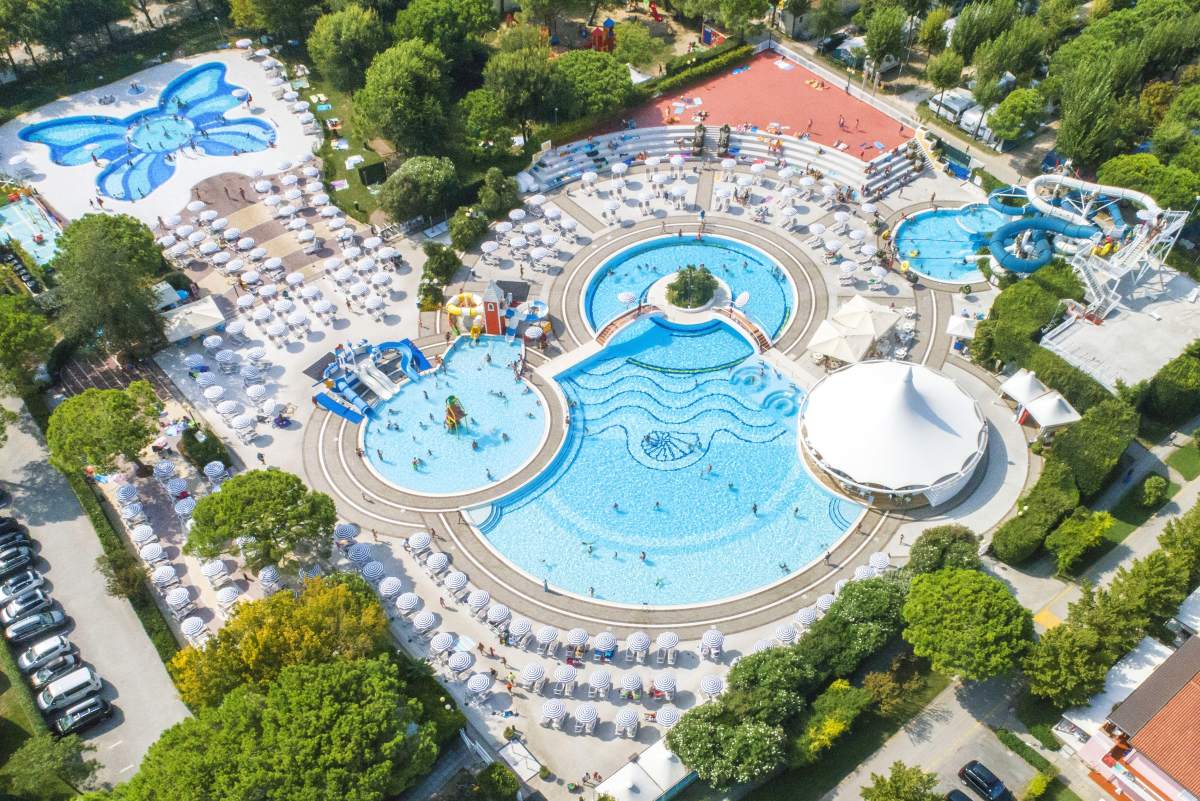 It would seem that everything has been written about the campings on Cavallino-Treporti. We know that they are large or very large, and their offer is wide and rich. Sant 'Angelo Village fits this description perfectly. Before leaving, it is worth checking not only the location, amenities and animation program. See what those who spent at least a few days on it think.
What does Sant 'Angelo Village offer guests?
For starters, Sant 'Angelo Village is definitely one of the larger campgrounds. It almost resembles a camping town. It is a holiday complex where you will find plenty of attractions. Virtually everyone will be pleased, but families with children have a special affection for the center. It is not surprising, given the number of attractions for children.
Holidaymakers have easy access to the main points of the region. Let us emphasize that the campsite is located by the Venetian Lagoon, entered on the UNESCO World Heritage List. It has a beach with the Blue Flag status, and there are several swimming pools (including a guarded one) waiting for guests. The star of the complex is a butterfly-shaped swimming pool filled with heated water and illuminated at night. The large slides are only open in high season, but don't worry. There are so many attractions here that you may not even notice it when you come at a different time.
Sant 'Angelo Village is a holiday camping providing a 5-star standard. It offers guests plots, mobile homes, bungalows and apartments. The numerous advantages of the facility include strong shading, which guarantees protection against heat.
What do tourists love Sant 'Angelo Village for?
You can find a lot of opinions about this campground on the web. Among the most frequently mentioned positives, there is a varied offer of entertainment for children, as well as the cleanliness of the center itself. It is clean everywhere - in cabins, caravans and lots, in sanitary facilities, in the swimming pool complex and on the beach. The cleaning staff is bustling all the time from the morning so rest assured.
Another advantage is the already mentioned swimming pools. Holidaymakers praise them very much for their cleanliness (which really deserves to be quoted several times), water attractions and safety. A professional - and numerous - team of rescuers takes care of them. There are many interesting activities in the pool area that you can take part in. Among other things, it is worth mentioning zumba, aqua aerobics or stretching exercises, just in time to start the day.
When talking about the advantages of a campground, it is impossible to ignore how carefully it is planned. Guests appreciate the amount of greenery and beautifully maintained facilities available for vacationers. The beach also deserves praise - it is cleaned every day, wide and simply beautiful. Tourists can shop on site, as the resort has a shop, ice cream parlor and bars. There is also a shop with local vegetables and great wine nearby.
Sant 'Angelo Village - perfect camping?
So many delighted voices give food for thought. Is Sant 'Angelo Village really a paradise on earth, a perfect place for absolutely everyone? Of course, there will always be people who don't like something. Some of the arguments are a matter of subjective perception. Some guests find the resort too much / too little entertainment, too loud / too quiet etc. It is worth saying a few more words about silence, because the camping places a lot of emphasis on it. During the siesta and at night there is a really amazing peace here. You will not come across it so often in a facility of such dimensions. If you are one of the tourists who party with a bang and you hear them first and then see them, you may feel a bit muffled here. At Sant 'Angelo, the comfort of the rest is taken care of. For some, this forced rest may resemble a period of resting in kindergarten. Whether you like it or not, we lie down. The swimming pool is closed, it is forbidden to ride a bicycle on the alleys, you may have problems entering the campground by car, checking out, checking in, etc.
Another aspect raised by the dissatisfied is safety by rescuers. Sounds weird? For example, your child must be as tall as necessary to climb the slide. There are no exceptions. Apart from that, warning whistles are heard every now and then. They confirm that rescuers approach their work with full professionalism. For some, it is even an exaggeration. The last frequently cited issue is prices, which are a bit too high for some.
Come to Cavallino-Treporti!
In our opinion, there is no center that will suit everyone 100%. For some, the campsite will be too family-friendly, for others it will be too strict about siesta. For others, too big and too popular. For us, it is a great place, worth regular returns. See for yourself whether it will also delight you.
gallery
A writer by profession, a passion of a cat. One day he will see what is behind the Urals - good to Vladivostok. So far, when he can, he enjoys the sun of the countries of southern Europe. And it's also fun;)
Enjoyed reading this article? Share it!