Sicily - a trip around the island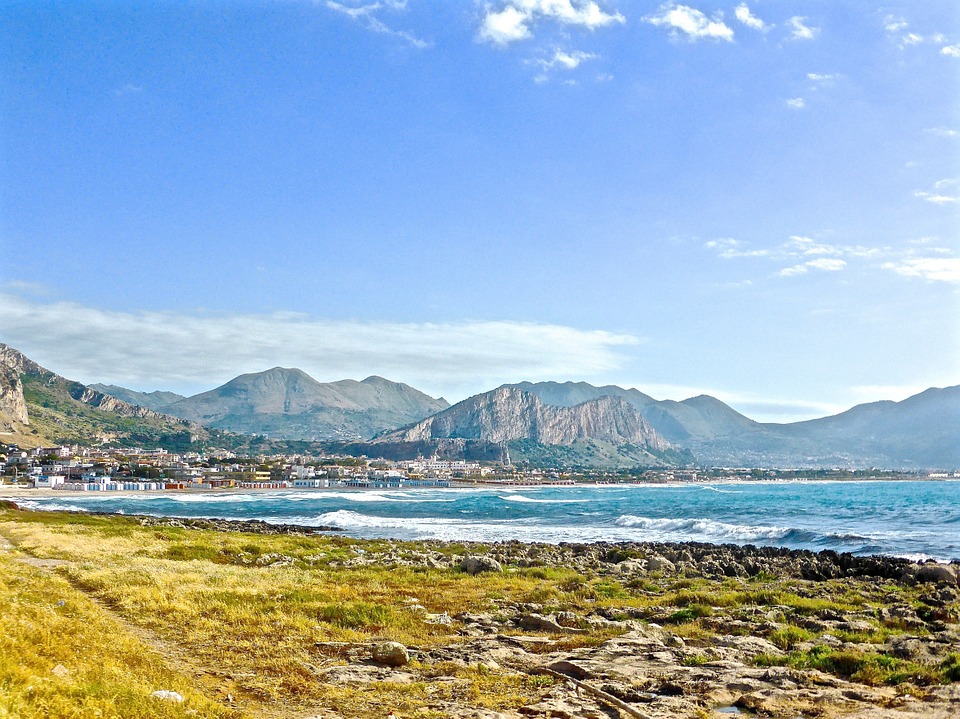 Sicily is the largest of the Mediterranean islands, located southwest of the Apennine Peninsula, separated from it by the narrow Strait of Messina. It is also the largest region of Italy, inhabited by nearly 5 million inhabitants. Due to the highest annual number of sunny hours in all of Europe, it is sometimes called the Island of the Sun. Tourists are drawn to its wild nature, intimate beaches, ancient cities and the fact that the famous Italian mafia was born in Sicily. The warm climate, friendly locals and local delicacies make it unflagging popularity among travelers to Italy. What else makes Sicily unique? What souvenirs to buy while on the island?
5 reasons why you should visit the Isle of the Sun
First - Etna. Europe's highest volcano, it is constantly slumbering, extracting steam and gases from its interior. It is often called the "beating heart" of the island, which can be seen up close during a guided holiday in Italy , wandering through side craters, canyons and caves. Second - Palermo, the capital and largest city of the island. Its surroundings are dominated by the 600 m high Monte Pellegrino hill, from which you can admire the picturesque panorama of the island. It is one of the most interesting cities in the region - multicultural, full of historical seafood markets and narrow streets, quickly passing by hundreds of scooters. You can feel the oriental atmosphere in it that will captivate everyone. Third - Taormina, considered by many to be one of the most beautiful cities in the world. Situated on top of the hills, it was an inspiration for many artists, including Iwaszkiewicz and Gałczyński. Fourth - Trapani, where it is worth walking through the old town, visiting the port district and the Museo Pepoli, where a collection of coral products has been gathered. Fifth, but not the least - food. In Sicily , it deserves special attention. Island cuisine is influenced by Greek, Spanish and Arabic influences. It is worth trying, first of all, local sweets - lemon cake, marzipan made of Sicilian almonds and tubes filled with sweet ricotta. The most popular vegetable dish is caponata, served cold as an addition to fish and meat. Bottarga - dried and salted tuna roe used as an addition to pasta, will be an attraction for the greatest fans of Italian cuisine.
The best way to evoke memories from a trip to Italy will be souvenirs brought from the island. And there is a lot to choose from - shopping enthusiasts will surely find something for themselves. One of the most purchased products on the island is the flavored honey sold around Mount Etna. The same is true of pistachio paste, available at many local stores and stalls. It is also worth returning to the country with a jar of regional pesto alla siciliana with the addition of tomatoes and ricotta. Wine enthusiasts will surely be delighted with their wide selection, especially brands such as Marsala or Fuoco dell`Etna. In addition to food, you can bring various types of lava products or the famous handmade Caltagirone ceramics. For fashion fans, there are tweed caps called Copolla, which have become a popular Sicilian gadget.
Camping in Sicily
Sicily is a great destination for a family holiday in Italy . Sporting Club Village camp site, located on the west coast of the island, is an ideal place to stay. You can easily get from here to other interesting parts of Sicily, as well as relax on the sandy beach in the immediate vicinity. Large plots, mobile homes and comfortable apartments await guests. On site you can practice numerous water sports, and at your disposal will also be a cafe, solarium and experienced animators who will make sure you spend your time in an interesting way. Cycling fans will also be satisfied - there are numerous bicycle routes waiting for them. For children, there is a playground and a swimming pool with slides. The campsite also offers internet access.
I like closer and longer journeys - with an analog camera and a great appetite, because I always like to get to know the local cuisine during the trip. My favorite region in Europe is the Balkans, especially Montenegro, Albania and Bosnia with Herzegovina, which I have visited several times. I dream of returning to beautiful and unpredictable Iceland. I am currently in Southeast Asia.
Enjoyed reading this article? Share it!