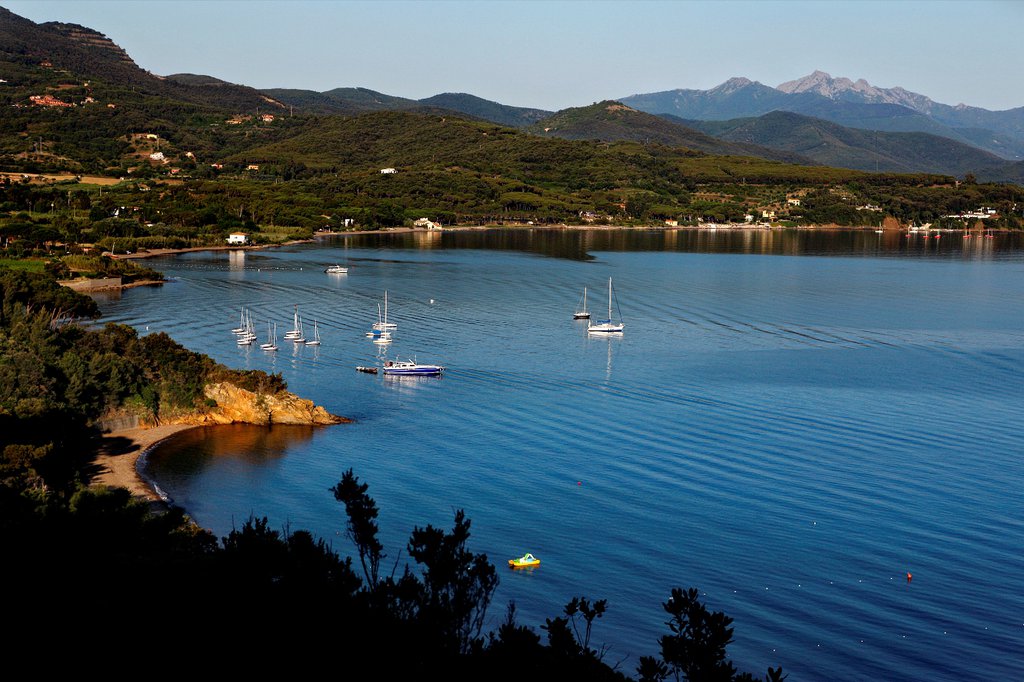 Elba is known mainly for being the site of Napoleon's exile. However, it is worth visiting this third largest Italian island for a completely different reason. It is a unique, extremely green place where you can not only relax in comfortable conditions, but also admire beautiful landscapes. So we set off for the Tyrrhenian Sea.
Even in the pictures, Elba makes a huge impression, let alone watched live. Not everyone knows that this island has a much older history than Rome. First it was ruled by the Etruscans and Carthaginians, then the Romans appeared there. In the following centuries, power on the island passed from one Italian principality to another. Even the French threw their pennies there, until it finally became a prison, it should be emphasized - heavenly, for Napoleon himself. Today it is an ideal place to rest and one of the favorite places visited by tourists. No wonder, Elba has a lot to offer.
Camping Village Rosselba le Palme - a place for demanding people
It is worth starting your trip to Elba by finding the right accommodation. The best way to do this is to go to Portoferraio, which is the largest city on the island. In its vicinity you will find the extremely comfortable Camping Village Rosselba le Palme . This resort belongs to the Vacanze di Charme Group , which owns a total of six campgrounds in different regions of Italy (except Elba are Emilia-Romagna and Tuscany). This already guarantees a top-class resort where you can really relax without worrying about anything. Camping Village Rosselba le Palme is also a unique place because it is the only one in Europe located in the botanical garden (Giardino dell'Ottone).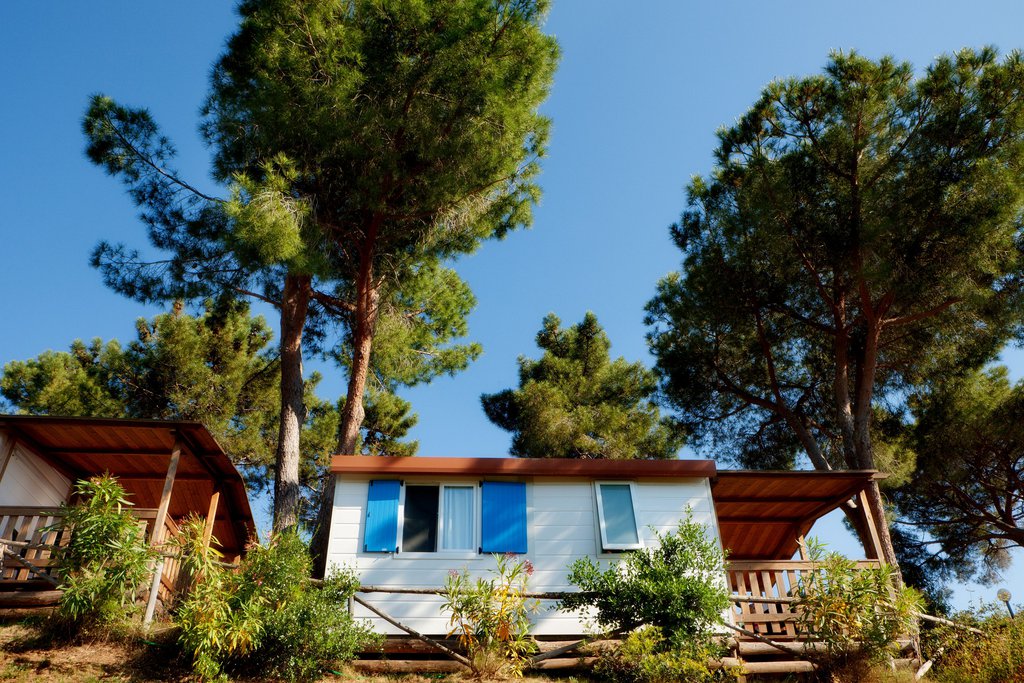 The center is open from the end of April to the end of September and is very popular, so it is worth booking in advance. We can choose a very comfortable holiday home , modern, fully furnished, with a kitchenette and spacious rooms. Comfortable apartments are also available. If we come with a motorhome, we can park it on one of 140 plots equipped with water and electricity connections. Regardless of the type of accommodation we choose, we will be able to relax among palm trees and tropical plants.
Swimming pool, water slides and good food - attractions at the campground
Camping Village Rosselba le Palme is not only an opportunity to enjoy the beauty of nature and extraordinary surroundings, but also many amazing attractions that have been prepared for guests. There is a huge swimming pool with slides, where water games are also organized. Lovers of physical exertion can visit the gym equipped with the latest equipment, as well as use the sports field, play tennis, ping-pong, practice archery, canoeing, diving (also a beginner's course), etc. The owners of the camp did not forget about the youngest guests and prepared a huge number of attractions for children (eg the "Young Explorers" program, games and activities prepared by animators, etc.). In addition, we can also take our pet to the center.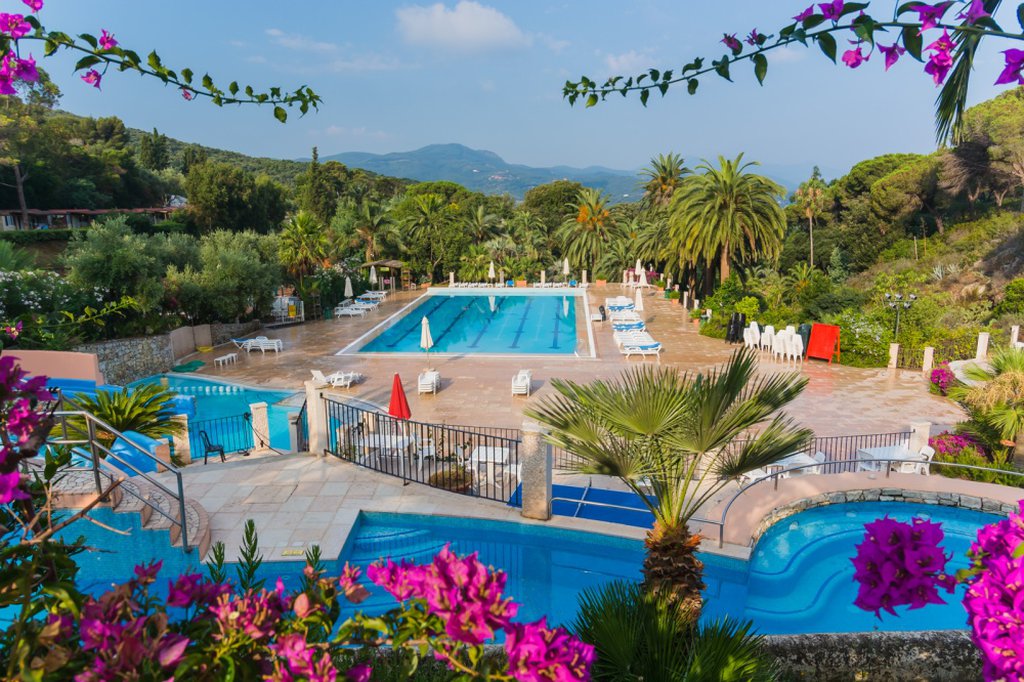 The campground is also a good place for lovers of good food. The resort has an exquisite restaurant serving both delicacies from Elba and from all over Tuscany, including grilled fish and meat, traditional Italian pastes, cheeses and cakes. In addition, there are several bars in the Camping Village Rosselba le Palme. The restaurant at the main entrance to the resort offers delicious ice cream and aperitifs, fancy cocktails by the pool, and the beach bar offers cold drinks and tasty snacks while watching the sunset. Additionally, there is a mini market with groceries at the campsite.
What's worth seeing in Elba?
Once we are on the island and rest after the trip, enjoying the charms of a comfortable camping, it is worth visiting Elba. There is no shortage of attractions on the island that will delight everyone. First of all, it is worth getting to know Portoferraio better, whose massive walls make a great impression. The beautiful Villa dei Mulini residence houses the Napoleon Museum , from Fort Stella we can admire the panorama of the city. It is also worth taking a walk along the steep streets and taking a peek at the charming promenade. Of course, Elba also has many other picturesque towns, such as Marciana or Poggio, near which there is a gondola station .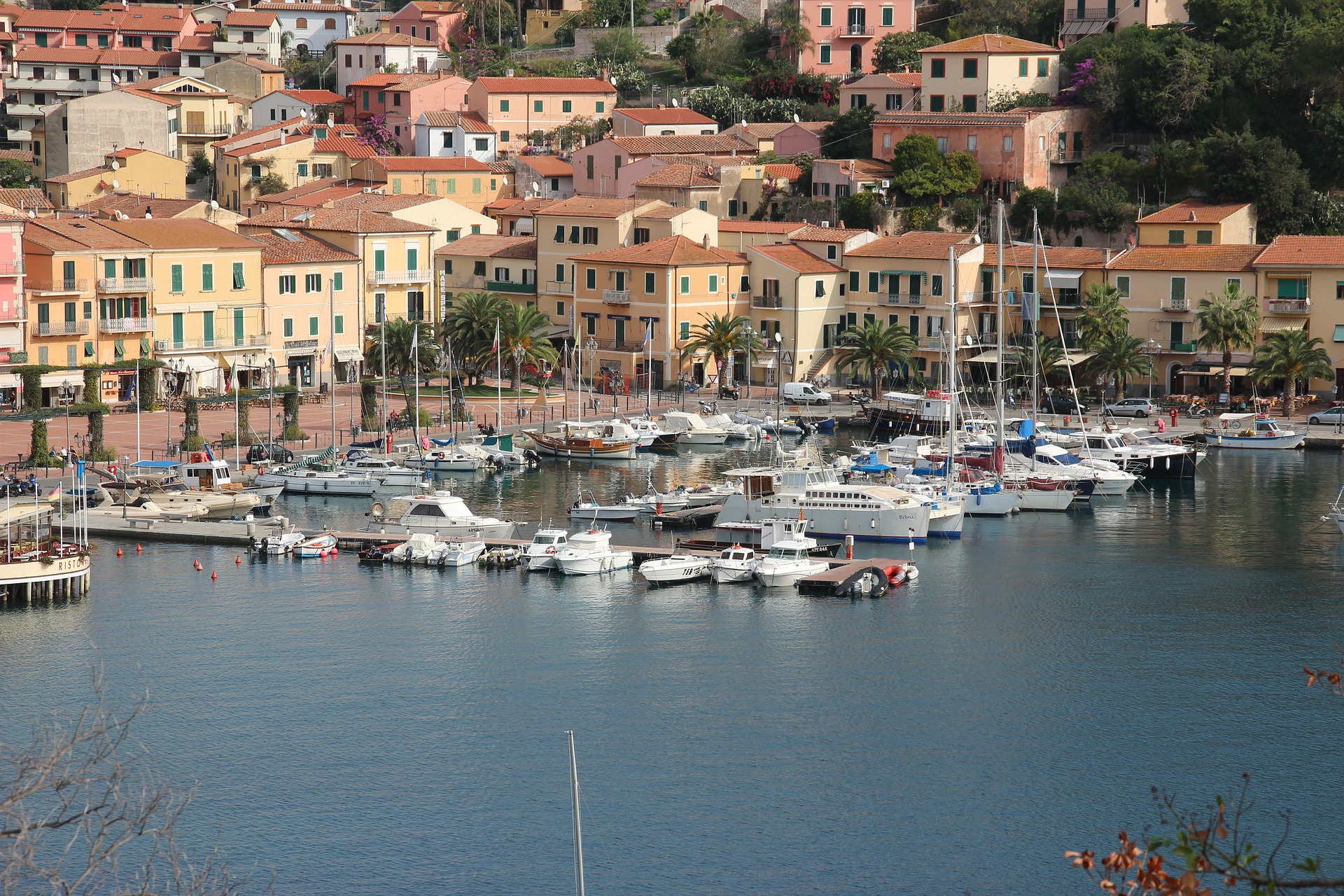 Elba has also beautiful beaches - there are almost 70 of them there. For example, in the area of Portoferraio it is worth visiting the intimate Padulella or Biadola (the most beautiful sandy beach on the island), near Porto Azzurro it is best to relax on the Terranera beach, and in the vicinity of Marciana it is worth choosing the sandy Procchio . Emotions guaranteed everywhere, which means that the trip to green Elba will remain in our memory for a long time.
Italy, Croatia, Spain ... are the countries I would like to come back to every summer. I like to discover new places, whether it is a bustling capital city or a quiet town on a mountain slope.
Enjoyed reading this article? Share it!