The best campsites in Europe: the 10 best campsites for a family holiday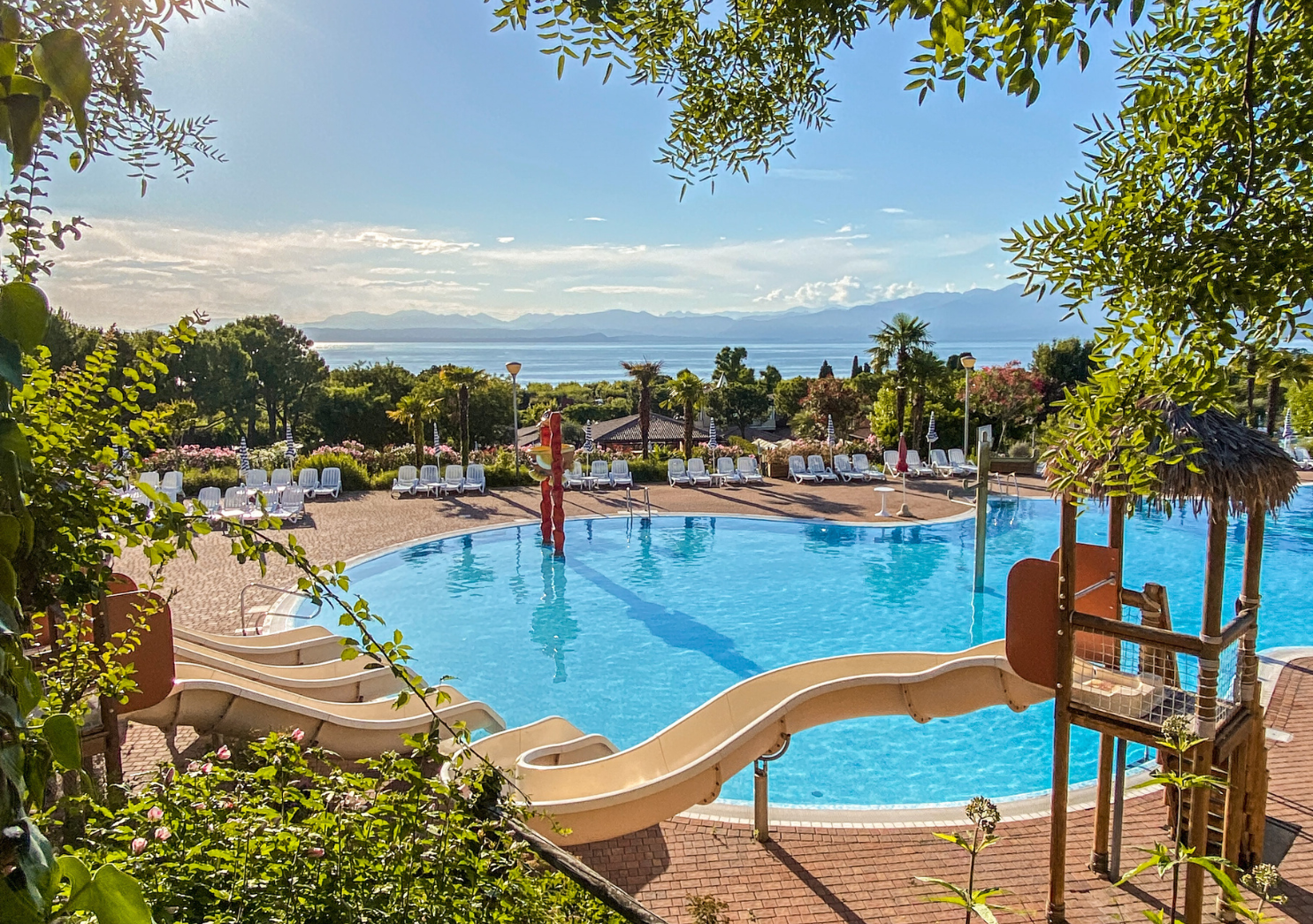 Holiday in Italy or maybe in Spain? Holidays by the Croatian sea or rather on the French coast? What if you go to Switzerland this time? Anywhere good, as long as with children!
A family motorhome trip is an increasingly popular holiday option. It is hardly surprising - this type of rest allows for complete freedom in every respect. You decide where you go, where you sleep and how long you stay in a given place. Today we have prepared for you a list of the 10 best campsites in Europe. And those that families with children will love! We invite you to read!
Camping Park Albatros Village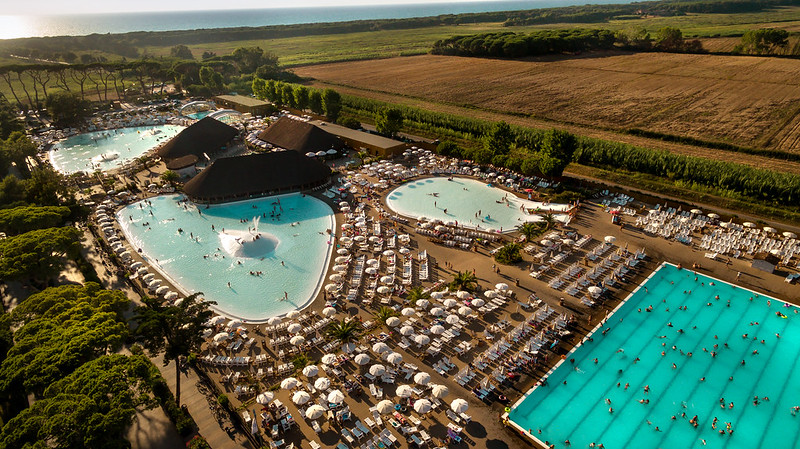 Albatros Park
We'll start our list with Italy. We hope you remember that with us you will find the best Italian campsites? They are various - they are both small, intimate facilities and magnificent camping towns. The first one we want to offer you is Park Albatros located in Tuscany. It is even created for the youngest. If your little ones love swimming in the water, this is a bull's-eye! There are swimming pools with a bottom lined with soft foam and a lot of other attractions (including a rope park). For adults there will also be plenty of interesting activities, so it's really worth coming here.
Camping Piani di Clodia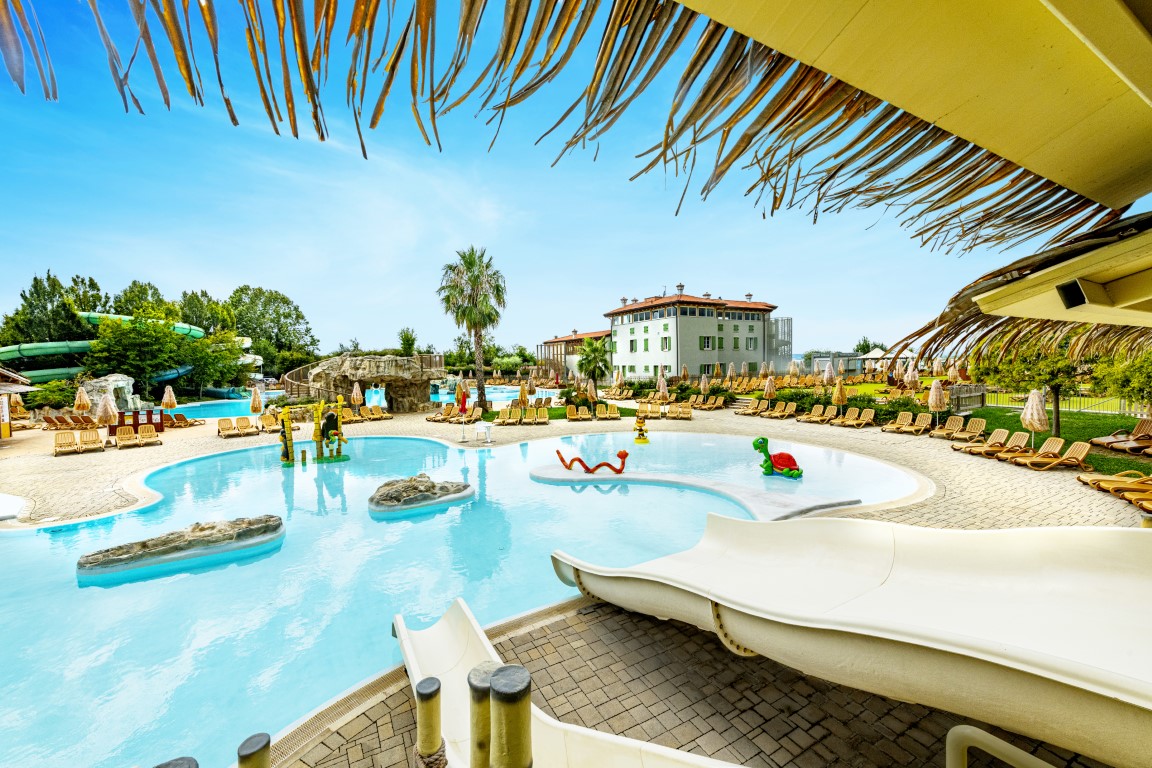 Piani di Clodia
The second center is also located in Italy, but on the largest lake of the country - Garda. Like the previous one, it has numerous pools, or rather, a whole aquapark with slides of various sizes. Add to that access to the beach on one of Italy's most beautiful lakes, and it's easy to see why so many people love it. Piani di Clodia has everything you could wish for in a campsite, including a hot tub and a couple of restaurants with regional menus. It offers a lot of entertainment for every age group, and small guests will be especially pleased.
Camping Amarin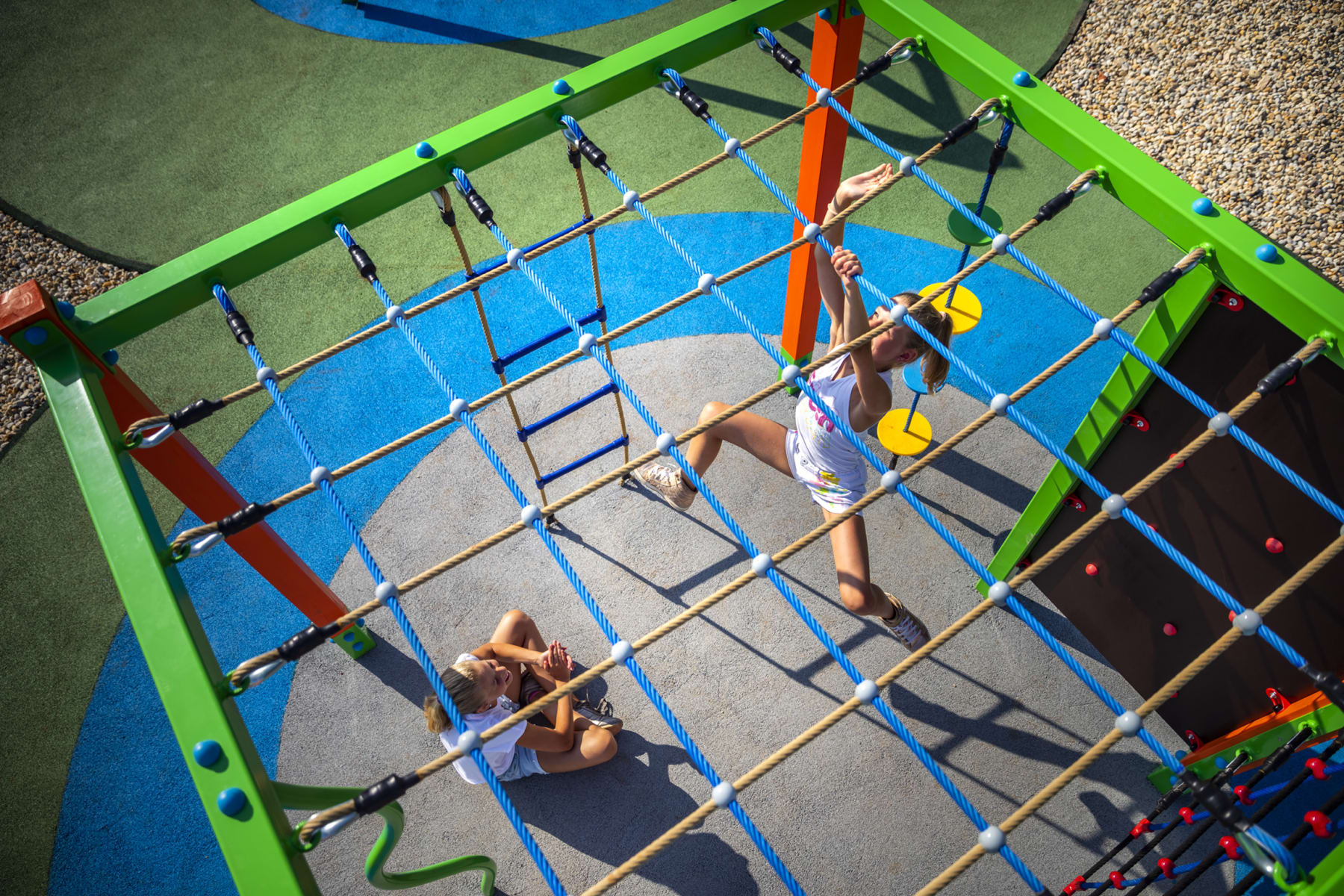 Camping Amarin
We are now moving back to the sea, but this time Croatian. Would you like to spend your holidays on the Istrian peninsula? Nothing easier - visit Amarin ! This item on our list is another nod to people who like camping, but do not want to give up luxuries. The facility is located in close proximity to a nice, clean beach (the Blue Flag status speaks for itself).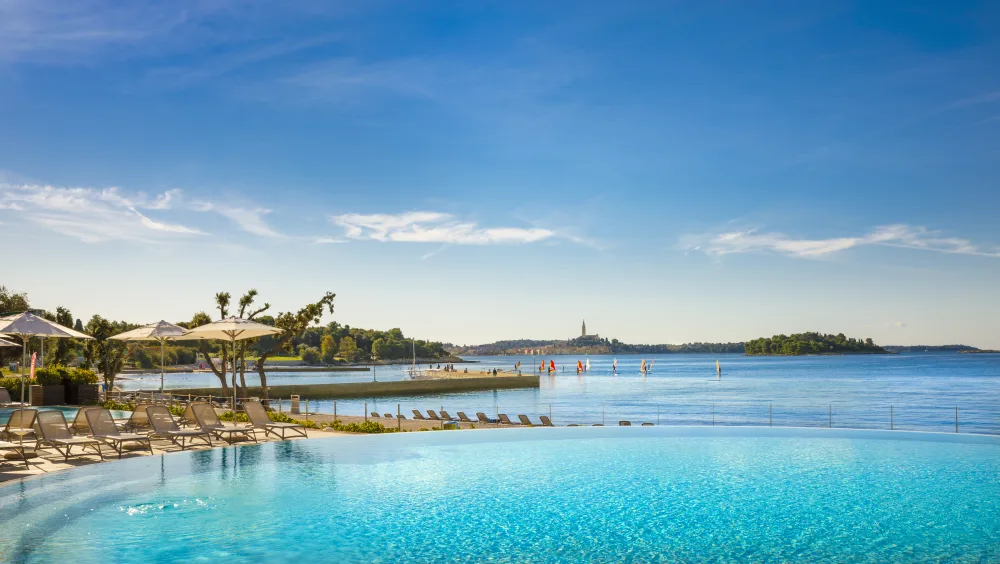 Camping Amarin
You can swim here, relax by the shore or use body rejuvenation services, including massages. Well-prepared plots are waiting for those willing.
Camping Porto Sole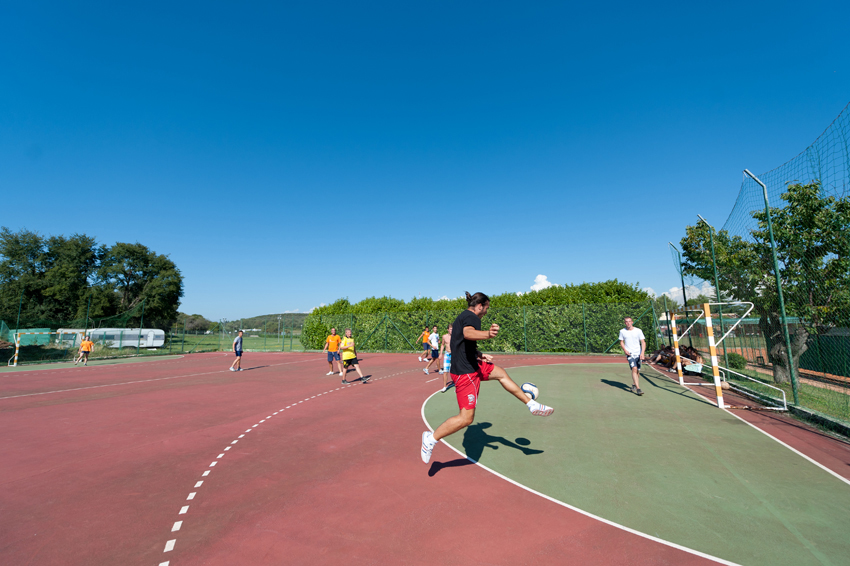 As you can see, we decided to present you with double proposals from several European countries. The next one is also a Croatian resort, apart from that, like its predecessor, it is located in Istria. It is located near the popular resort of Vrsar. Camping Porto Sole itself has a wide range of accommodation and facilities, so you don't need to encourage anyone to come. Just look at the photos. Do you dream of relaxing on the Adriatic Sea? Consider coming with children right here.
Camping La Torre del Sol
Speaking of holidays, we will circulate around sunny and colorful resorts that will delight not only the youngest. We move to dancing Spain, where to the west of Barcelona, in the close vicinity of Tarragona, La Torre del Sol awaits tourists. You have quite easy access from it to the capital of the province and the surrounding towns. It has a private beach, a swimming pool complex for children and adults. In the summer season, it attracts holidaymakers with an interesting offer, including an open-air cinema. It is a great place for active people who like sports and cycling long distances. In this way, you can visit nearby fishing ports.
Camping Vilanova Park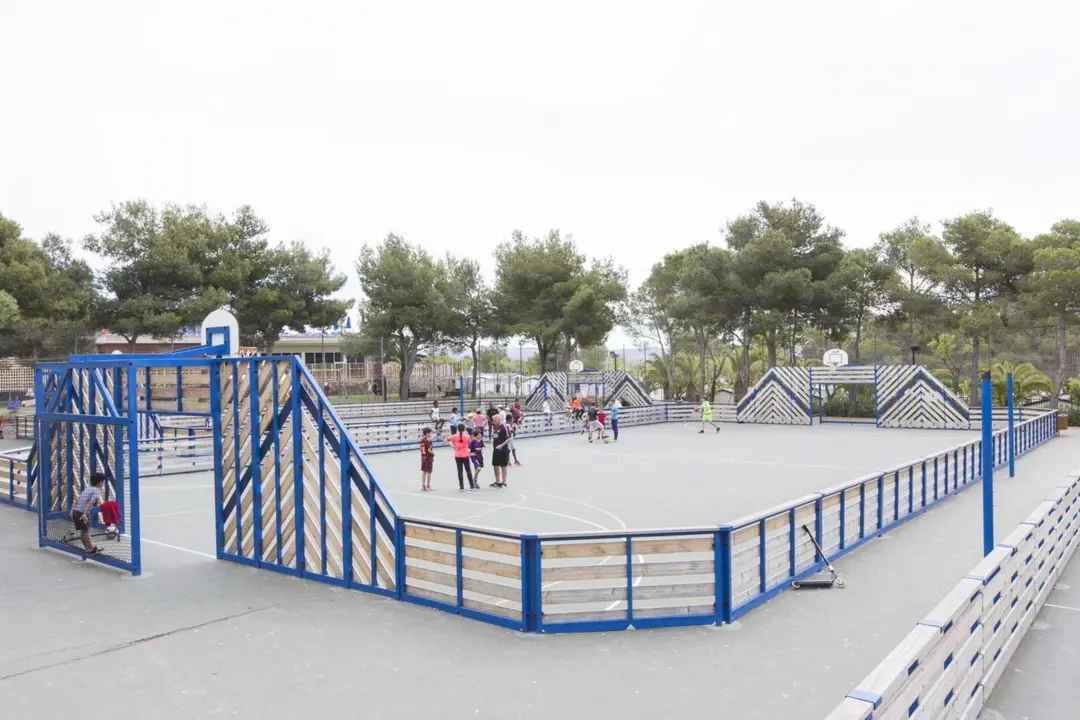 Vilanova Park
Those who want to get to know Catalonia better can stay at another campsite recommended by us. This is Vilanova Park , a well-equipped facility that tempts like a magnet with its swimming pools (indoor and outdoor). It also has slides, a paddling pool for children, and in the summer you can also count on animations in the water (aqua fitness or aqua zumba). Of course, there are options on land too, including contests, mini golf, and a giant jumping pillow.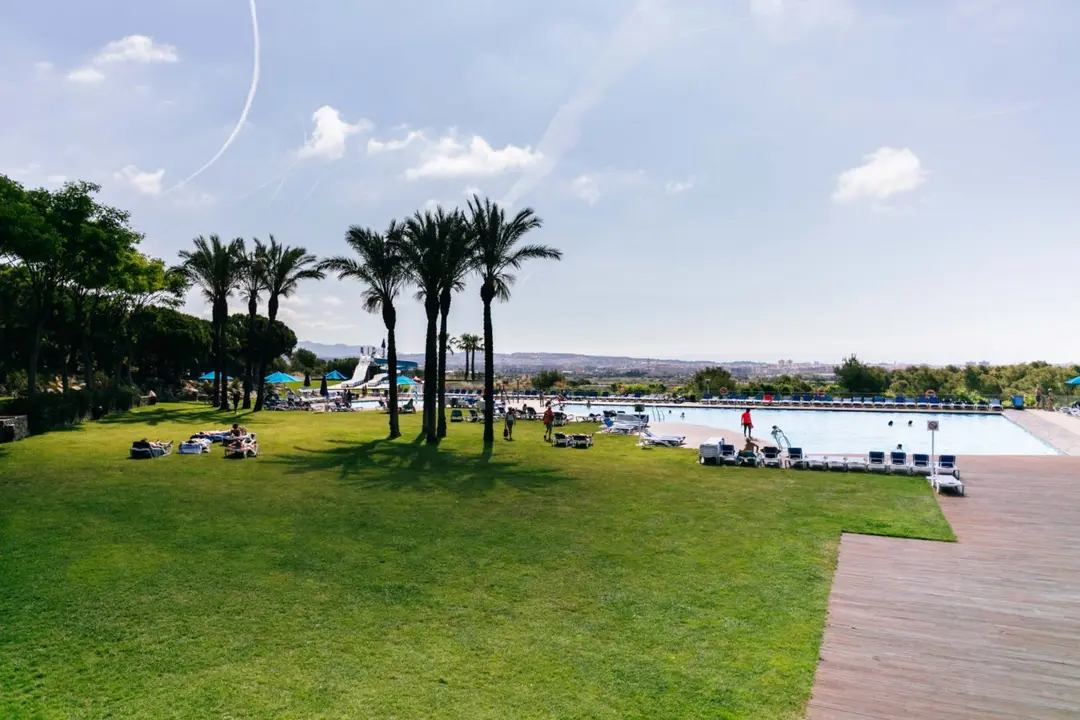 Vilanova Park
Camping Les Tournels
Now let's focus on the next country - France. The campsite we want to introduce to you is located on a picturesque hill.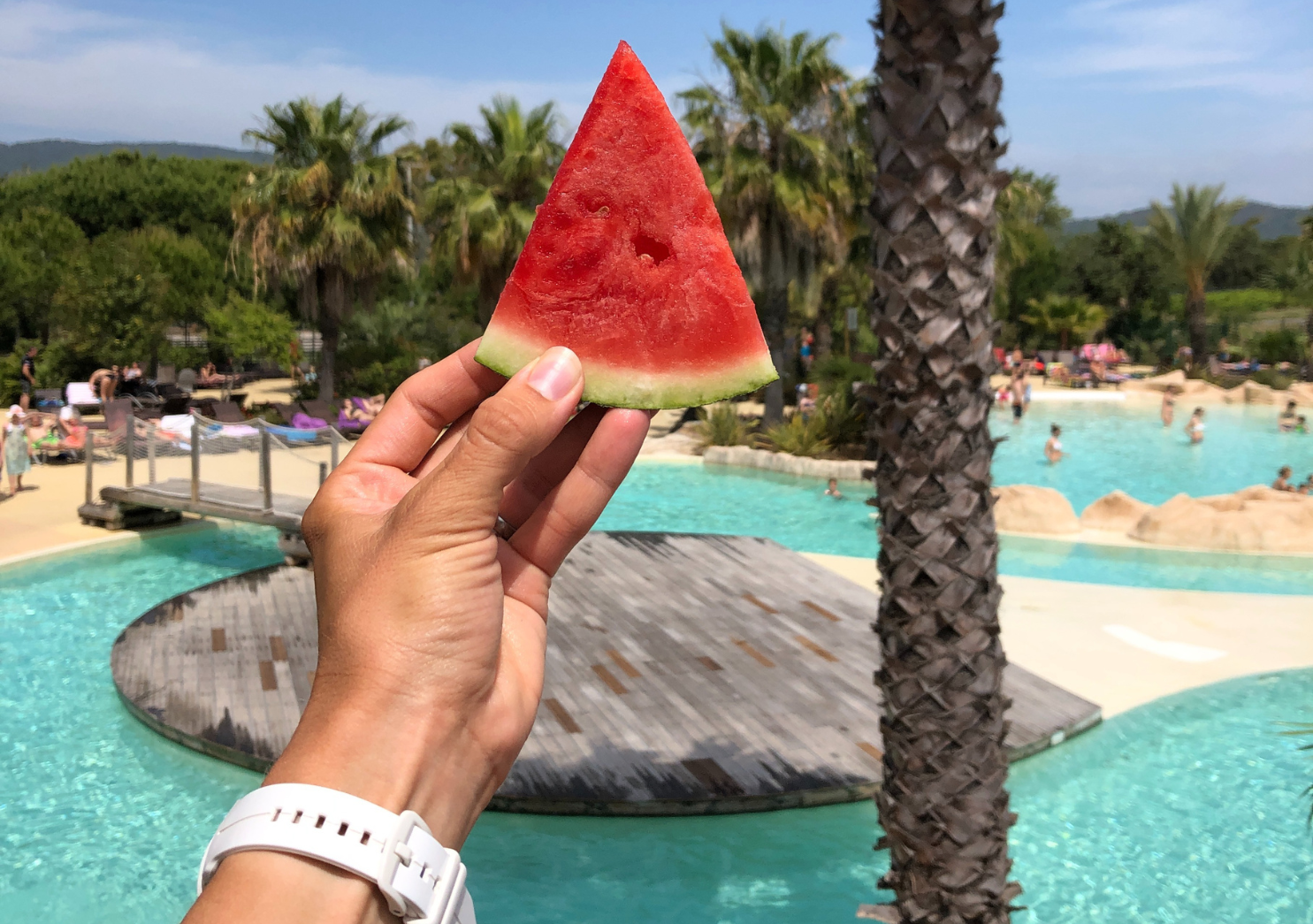 Camping Village Les Tournels
During your stay at Les Tournels, you can admire the blue of the sea in the background, while you soak yourself in one of the pools. Not only are there a lot of them here, but they are simply fabulous! The exterior resembles a landscape on an exotic island! The kids will be charmed, we guarantee! Adults will also like the campsite itself, its offer, as well as the surroundings. Among other things, we recommend visiting a local vineyard.
Camping Sanguinet Plage
When we talk about the sea, we immediately think of beaches. It is worth remembering, however, that you will find them not only by the sea coast. Take a look at Sanguinet Plage , a campsite located on a beautiful lake, about 20 km from the beaches of the Bay of Biscay. Come here and you will have easy access to the ocean. Of course, Lake Sanguinet is also worth seeing, especially if you are a sailing enthusiast. The resort will certainly appeal to families with children, because it is well-maintained and sensationally stocked.
Camping Alpenblick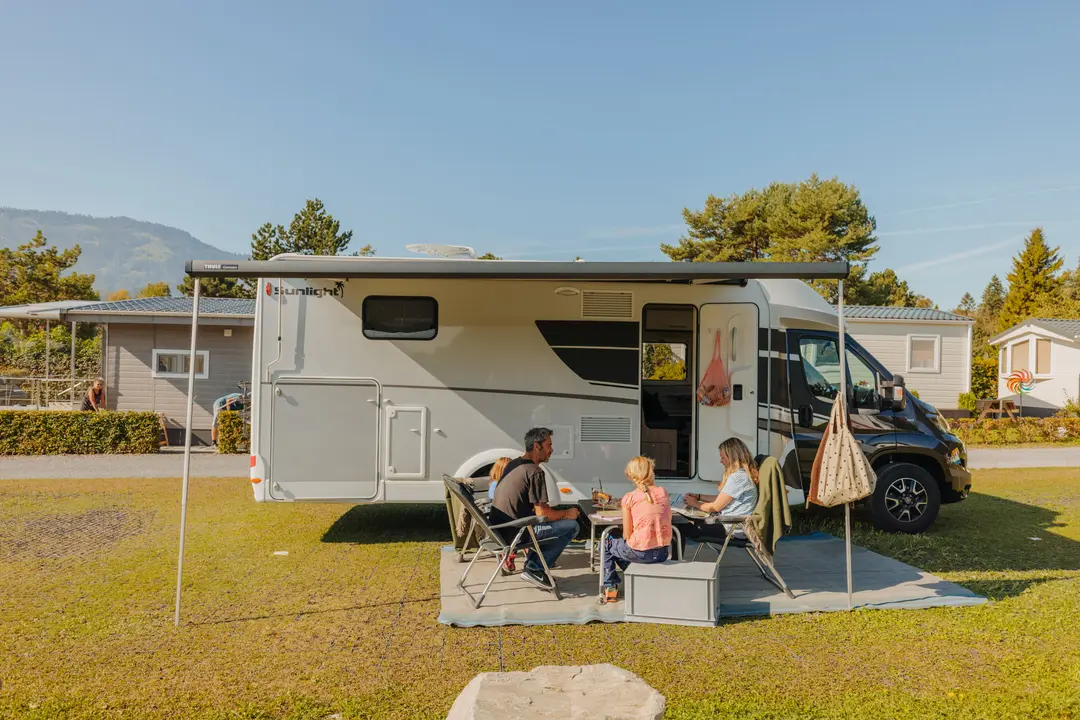 Camping Alpenblick
If you are traveling with children, do not forget about Switzerland when planning your holidays. This is the last country we added to our list. You can visitAlpenblick at any time, both in summer and winter. You will certainly not miss entertainment, no matter what forms you prefer. This is a modern campsite located close to the lake and the slope. If you want, you can easily rent sports equipment there, you can play volleyball, golf and other games. The youngest have a nice playground at their disposal. It is a good place to relax with very young children (including infants).
Camping Lazy Ranch 4
The last "polecajka" is a dream resort for fans of Swiss nature. If you would like to escape the hustle and bustle of a big city, smog and crowds, choose Lazy Rancho 4 . Here you can breathe deeply, rest in the bosom of nature and recharge your batteries. You can explore the area on foot or from the saddle of a bicycle - there are trails nearby. The campsite has many modern amenities, from washing machines and dryers to useful solutions for motorhome owners.
Are you going to visit any of these places? Would you like to come with a motorhome? We strongly encourage you to do so. If you do not have your own vehicle, use our search engine. Renting a motorhome is a great idea, especially for people traveling with children.
A writer by profession, a passion of a cat. One day he will see what is behind the Urals - good to Vladivostok. So far, when he can, he enjoys the sun of the countries of southern Europe. And it's also fun;)
Enjoyed reading this article? Share it!