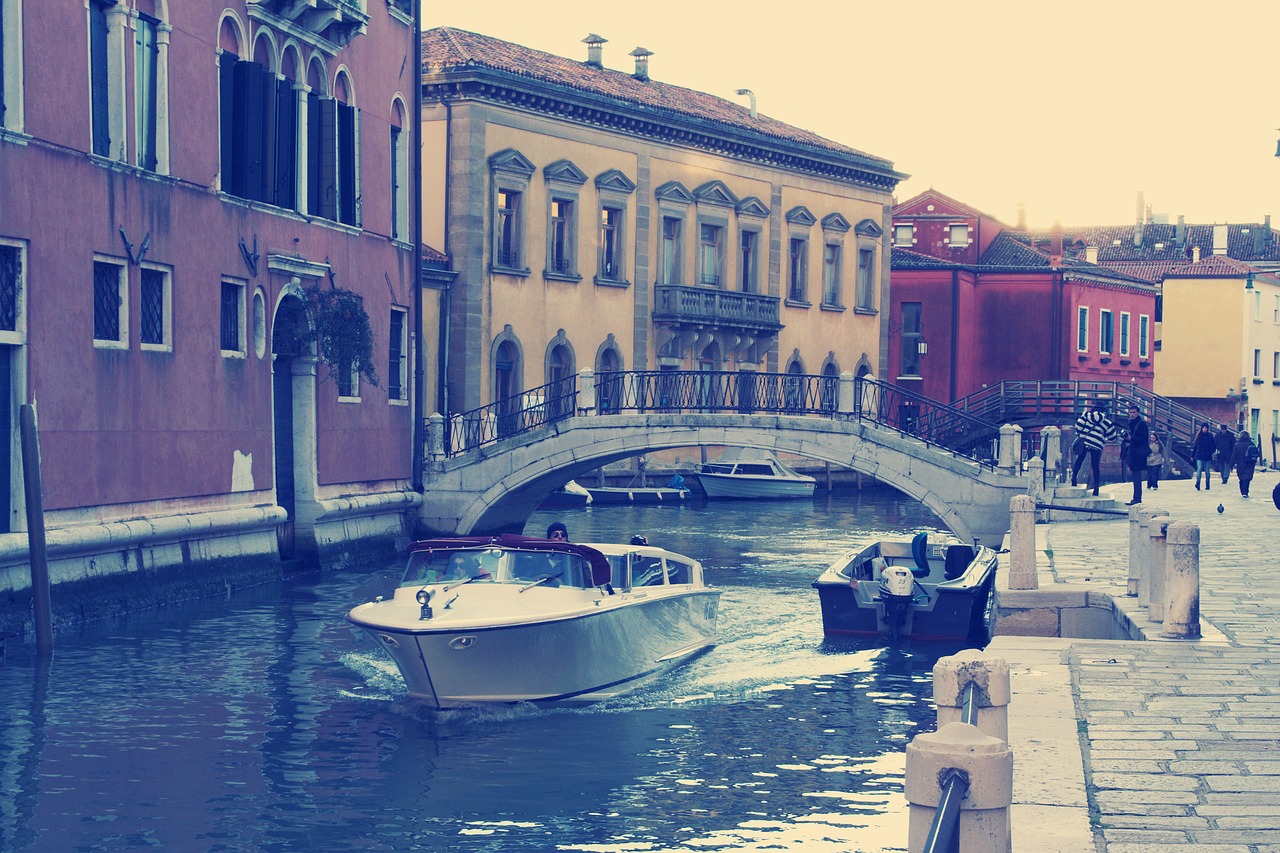 Veneto, called Veneto in Italian, is located in northeastern Italy. Its capital is the city of lovers - Venice. This region is situated between the Alps, Dolomites and the Adriatic Sea, and is famous for its delicious cuisine.
The Veneto region offers tourists plenty of cultural activities, amazing sights and a variety of entertainment. We can find here many seaside resorts, mountain towns, as well as great places to rest on Lake Garda. While relaxing in this region, it is worth seeing its capital - Venice and such extraordinary cities as Verona, Padua, Vicenza, Bibione and Mestre.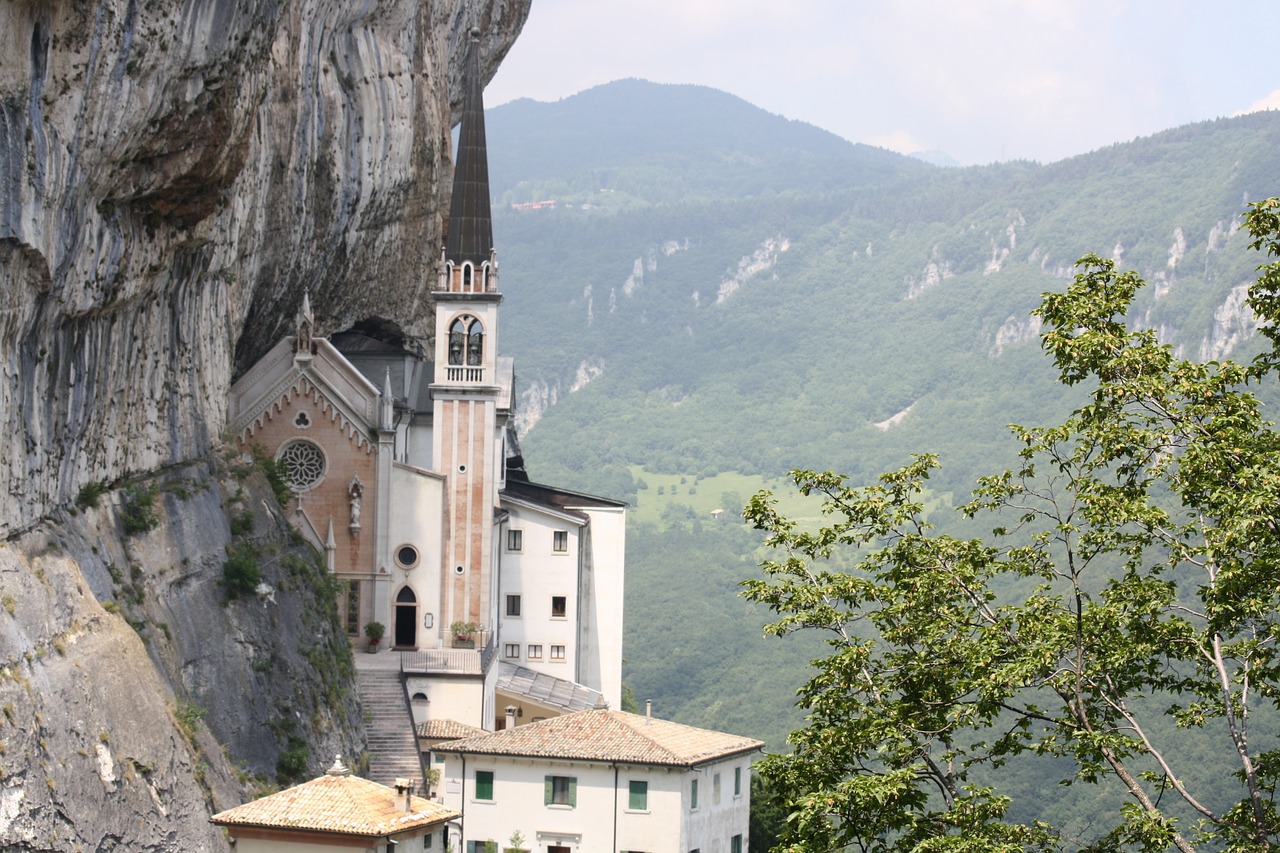 Veneto is also famous for the production of wines . In this category, it ranks third in Italy. This is where brands such as Soave, Valpolicella, Bardolino and Amarone come from.
The trail of Italian flavors
The Veneto region is famous for its risotto , but depending on where it is served, its taste may be slightly different. In Venice itself, we can taste the traditional form of this dish, while on the coast it is served with fish and seafood, in the central part of the region - with pumpkin, asparagus, radicchio or with frog legs.
The traditional dish of this part of Italy is pasta and beans - pasta e fagioli . We can also taste meat products , incl. soppressata sausage, made of coarsely cut cooked meat and spicy garlic salami. A well-known meat dish is beef carpaccio .
The Veneto region is one of the main producers of red radicchio lettuce and Bassano del Grappa asparagus . Pasta served in this part of Italy is called bigoli - it is served in the form of minestrone with dumplings or bigola d'anatra, i.e. thick threads, with duck sauce.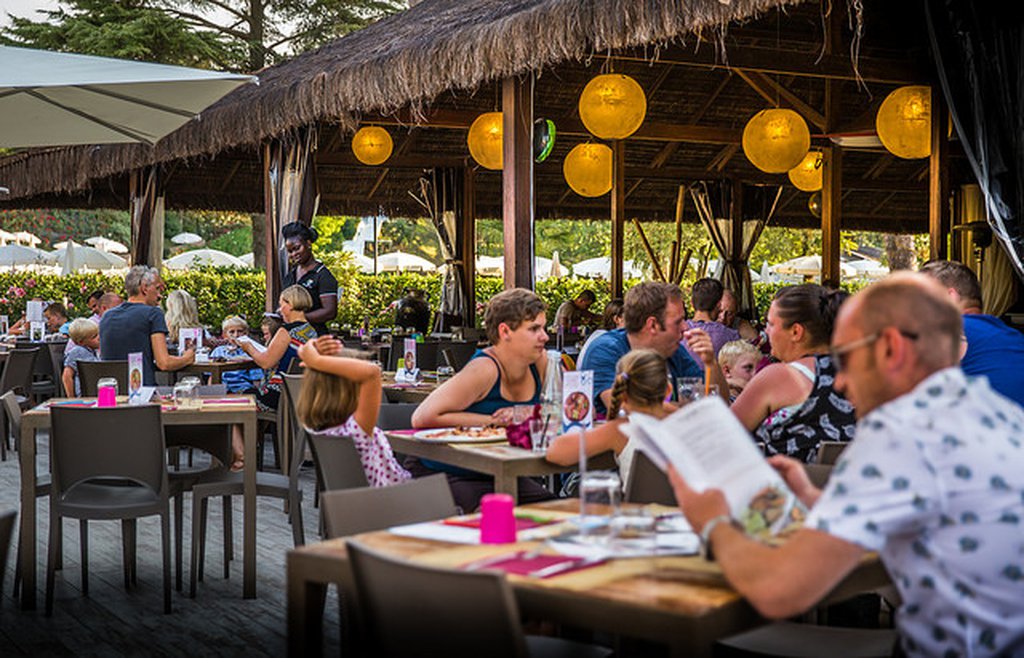 The most famous dish on the Adriatic Sea is stockfish , which is salted cod, which is prepared in various ways. Veneto, like all of Italy, also has delicious desserts . This region is characterized by tiramisu, corn cookies and pancakes with nuts and raisins.
In bars we can also find popular sandwiches, called panini , which are served with various additions, e.g. fried (with salmon, lettuce, butter and lemon juice), primavera (toasted bread with lettuce and ham), capri (ham, mozzarella cheese) , tomato, basil).
Olive oil is rarely used in the local cuisine of the region and is often replaced with butter. This is due to the fact that in Veneto, olive groves can only be found in the southern part of the region, on Lake Garda, where they are adjacent to wine growing.
Camping Altomincio Family Park
There are plenty of resorts in Veneto, on Lake Garda. They are also situated along the Mincio River. In close proximity to this beautiful body of water in Salionze di Valeggio, for example, you will find the Altomincio Family Park family campsite. The complex is situated in the Mincio Natural Park, close to the Mincio River.
There are many attractions waiting for tourists on the campsite. The resort provides its own swimming pool complex with an Olympic reservoir, a lagoon, with slides for children, as well as sun loungers and umbrellas.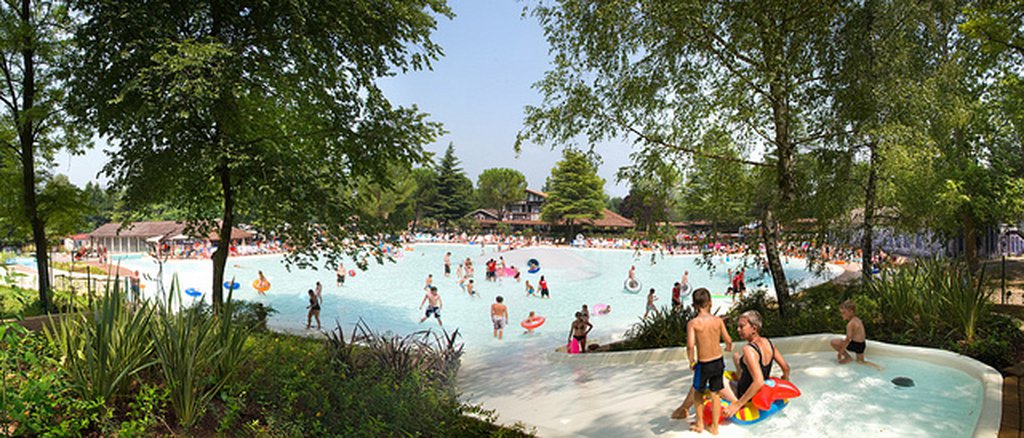 Vehicle traffic is forbidden in Altomincio Family Park, which increases the safety of children. Children have at their disposal a playground and a mini club, where entertainment is organized by a team of animators. They are led by Froggi , the frog prince (camping mascot).
The resort has a football and volleyball court, you can also rent mountain bikes and go hiking on one of the nearby cycling routes. The campsite has its own catering facilities - we can dine here in a restaurant , taste a delicious pizza in a pizzeria or choose a fast food bar . In addition, we can buy fresh bread in the grocery store.
The resort offers plots with sanitary and electricity connections, as well as comfortable holiday homes with many amenities and a kitchenette. In addition, on the porch of the cottage you can relax with an Italian coffee and watch the wonderful sunset. Altomincio Family Park is a great place for relaxation, entertainment, and a good starting point for exploring the amazing Veneto.
Italy, Croatia, Spain ... are the countries I would like to come back to every summer. I like to discover new places, whether it is a bustling capital city or a quiet town on a mountain slope.
Enjoyed reading this article? Share it!