The taste of apples at Lago di Ledro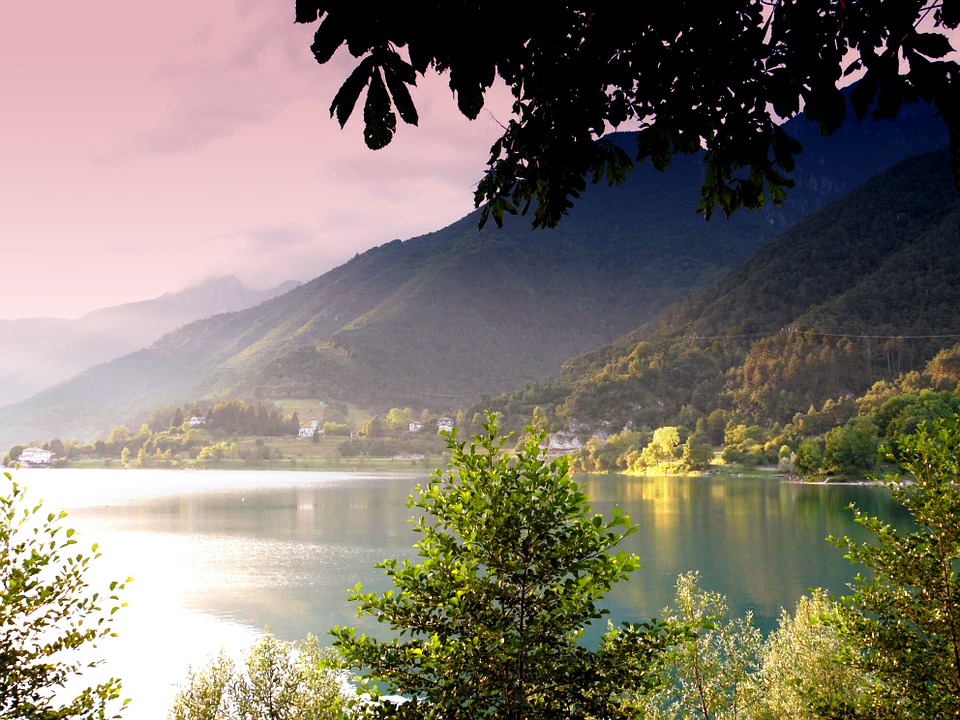 People who like variety will fall in love with Trentino Alto Adige. It is a region in the north-eastern part of Italy, bordering two other Italian regions and two countries: Austria and Switzerland. Its location translates into a huge number of tourist attractions and a varied cuisine, richly drawing on the influence of its neighbors.
Cuisine of Trentino-South Adige
If Italy, especially Trento, then polenta. It is usually served baked (smacafam), with bacon or sausage. Cheeses are an important element of the local cuisine, produced in most alpine valleys and chapels. Those interested in new flavors should try the mild Pustertaler, the spicy Graukäse, and if they like goat's milk products, then also the Ziegenkäse. When someone plans a vacation in Italy in terms of culinary experiences, they will quickly find out that Trentino-South Tyrol is the perfect destination for gourmands. The region is famous for apples, which are a frequent ingredient of dishes. It is worth getting to know the taste of the local strudels and the so-called Apfelküchel, pancakes a bit like donuts and a little pancakes. Local soups are nutritious, thick and difficult to digest - with a base of pork, potatoes or tripe. Meat is eaten a lot, ranging from poultry, through beef and venison, to trout and rabbit. Alto Adige boasts Speck dell'Alto Adige , a pork belly on the bone, dried and smoked in small artisanal factories in the Venosta Valley. It is protected by the IGP mark, and in regional restaurants it is served as a snack or appetizer, with dark bread or rice bread. When talking about the kitchen, the wine must not be forgotten. Red wines predominate in the region, but the most famous are white wines, including Sylvaner, Müller Thurgau and Gewürztraminer. They are distinguished by an unusual aroma and lightness.
Rest on Italian lakes
As you can see, hunger will not be terrible during our holiday in Trentino-Alto Adige . We can focus on getting closer to nature and fill our time with wandering between successive alpine settlements. The region is ideal for people who love active holidays - they have great conditions for hiking, cycling, as well as for practicing a number of water sports. In addition to the mountains, the landscape is adorned with numerous lakes, including Lago di Ledro , surrounded by the greenery of Valle di Ledro, a valley stretching a few kilometers from Lake Garda. Ledro has been under UNESCO protection since 2011 for the Palafitte del Lago di Ledro , a prehistoric settlement from the Bronze Age, which is located on its territory. A UNESCO Biosphere Reserve has been established around the protected areas. It is a valuable place for lovers of history and nature, as well as for "ordinary" tourists who want to spend their holidays in beautiful surroundings. There are four well-equipped beaches around the lake, one of which is a popular destination for both two-legged and four-legged holidaymakers.
Camping on Lago di Ledro
Holidays by the water, among the beautiful, though a bit rough Tremalzo Mountains, and about 14 km from the northern shore of Garda, the tourist pearl of Italy, the largest and cleanest lake in the country? That sounds fantastic! Camping al Sole , located right next to Lago di Ledro, invites you to relax. It is quite an intimate place, however, enjoying a lot of tourist interest, and therefore, it is fully booked during the season (remember to make a reservation). Holidaymakers come here who want to spend a pleasant time, relax, wander the trails of the nearby hills and the route around the lake itself. Among the active leisure options that you can take advantage of at Ledro, there are, among others trekking, mountain climbing, bicycle tours, bathing, canoeing, boating and fishing. The camp is also visited by those who want to use their stay to get to know the attractions of the region, including Garda - with its rich life and entertainment (including night entertainment, offered for example in Riva del Garda). The facility is also popular with families with children, who will find many amenities here. There is a shop and a restaurant on its premises, serving, among others, steaks, burgers and pizza praised by many guests.
A writer by profession, a passion of a cat. One day he will see what is behind the Urals - good to Vladivostok. So far, when he can, he enjoys the sun of the countries of southern Europe. And it's also fun;)
Enjoyed reading this article? Share it!