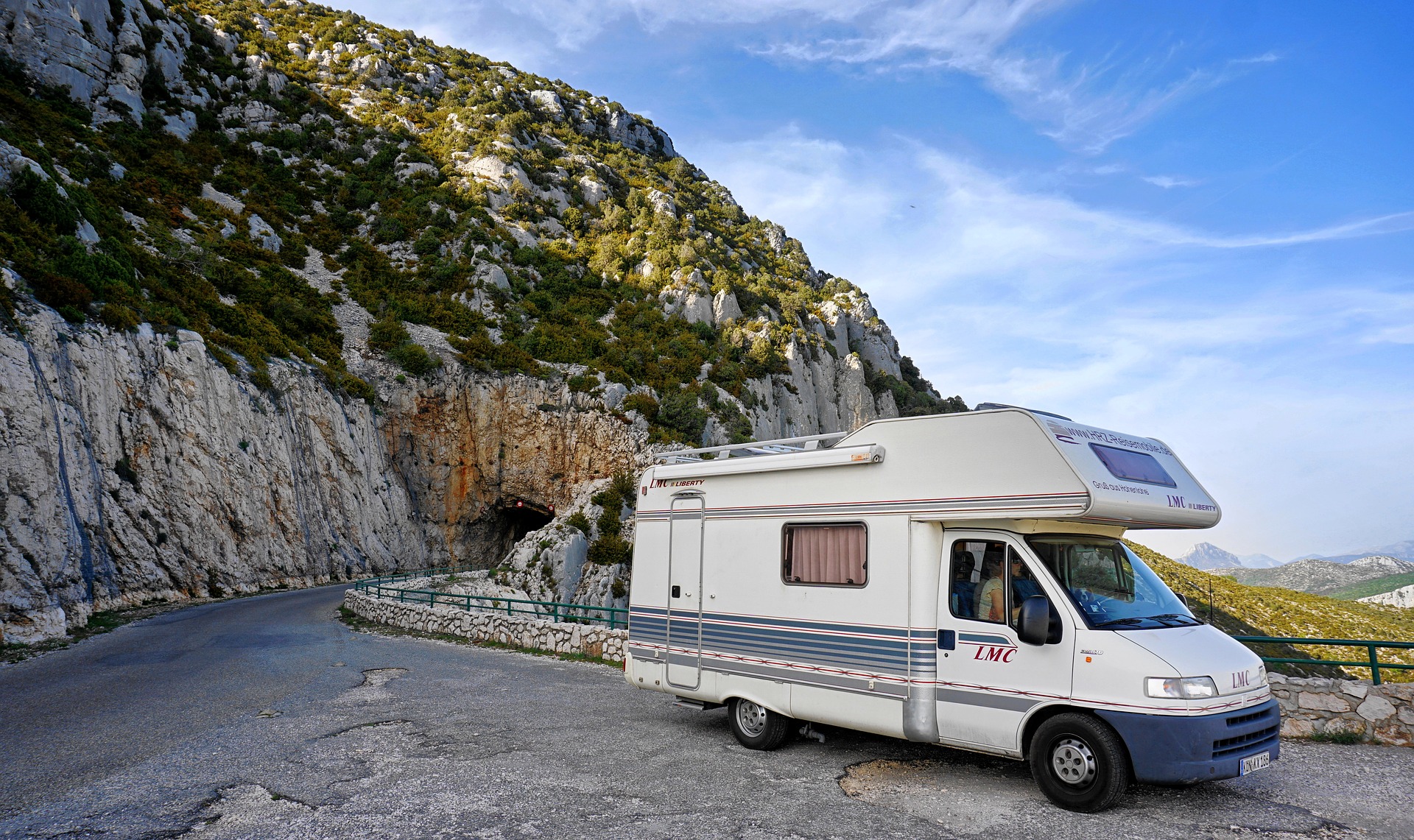 Italy is a beautiful and diverse country. Perfect for spending the picnic. Everyone will find something for themselves there - picturesque mountains, sandy beaches, clean lakes and unique, historic cities. In addition, you can count on beautiful May weather. It is worth starting the motorhome and heading towards sunny Italy.
Italy is a country full of tourist attractions. You can spend your vacation there regardless of the season. All because the mild climate favors tourists. The warm spring makes the tourist season begin in May . In Italy, this month the air temperature is above 20 degrees Celsius, and the sea water temperature is around 17 degrees C. It is an ideal time for sightseeing, sunbathing and mountain or bicycle trips, especially for tourists avoiding heat. Just a great place for a picnic. You can spend it in one place in Italy or make a trip around this country. Here are some places worth seeing.
Family vacation on Lake Garda
Garda is the most beautiful and largest lake in Italy . The water of this reservoir is one of the cleanest of all lakes in this country. There are many picturesque and romantic towns in the vicinity of Garda, where you can easily find accommodation. When we are in the area of Salionze or Verona, it is worth staying at, for example, Camping Altomincio Family Park . This multi-level resort offers plenty of attractions not only for children, but also for adults. There is a huge swimming pool with an area of 1000 sq m. with slides, a tropical pool and a paddling pool for kids. Children can also enjoy playgrounds and a Mini Club. On the other hand, adults can attend activities organized by animators, take part in dance evenings and excursions along the surrounding tourist routes. The campsite has a volleyball and football pitch, mountain bike rental and table tennis. Additionally, you can play golf nearby and you can go fishing on Lake Garda.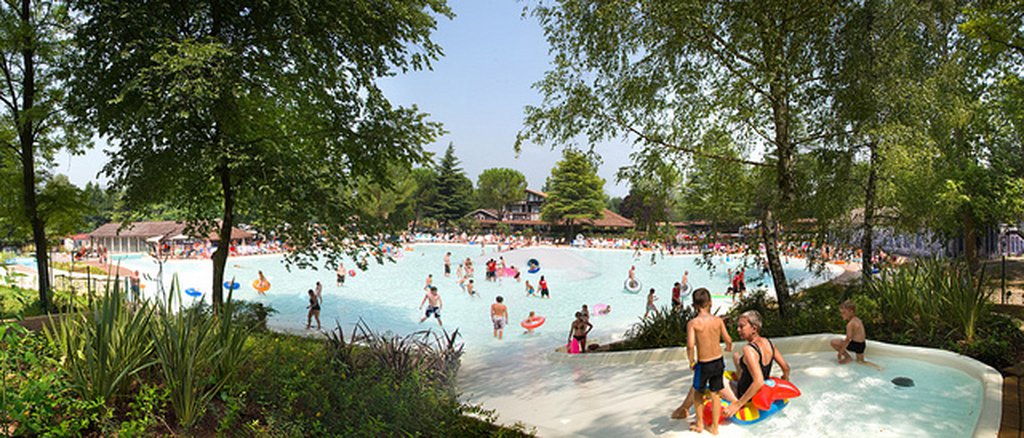 Camping Altomincio Family Park is a place highly appreciated by tourists not only for its numerous attractions, but also for its beautiful landscapes . In addition, you can rest comfortably there. The resort offers comfortable holiday homes with a kitchenette, a living room, a comfortable bedroom, a bathroom and a covered patio. The campsite has its own restaurant where you can enjoy Italian specialties, as well as an ice cream parlor and a snack bar.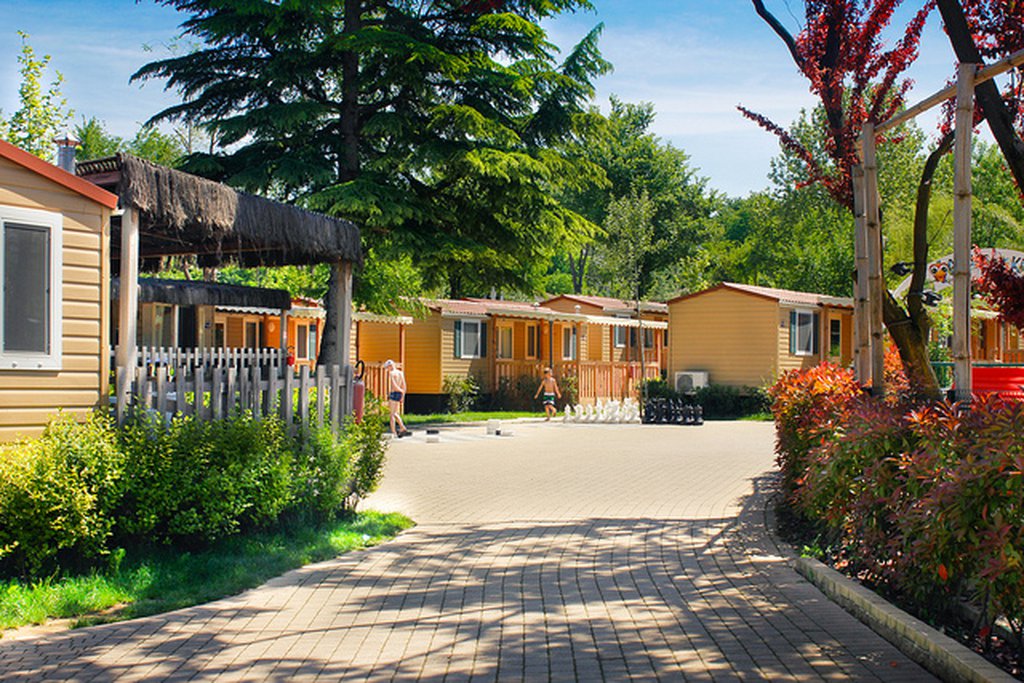 After resting at the campsite, it is worth exploring the area. There are many picturesque and historic towns, such as Riva del Garda with its historic old town or Sirmione with its thermal springs. The largest amusement park in Italy and the Safari Zoo are located near Lake Garda and Camping Altomincio Family Park.
A romantic picnic in Venice
Venice is the most romantic city in the world, known for its amazing canals, monuments and gondoliers. You can travel there on foot, admiring the picturesque streets, or take a gondola or a water tram ride. The most important place in Venice is St. Mark, around which there are the most monuments (including St. Mark's Basilica, Doge's Palace) and museums. It is worth taking a look there when going on a picnic to Italy. By the way, you can stay there in the cozy, three-star Camping Village Jolly . This resort offers guests very comfortable holiday homes with a kitchenette, living room with TV, bedroom and bathroom. In addition, the campsite also has plots in the shade of trees with sanitary and electricity connections, where we can park the motorhome.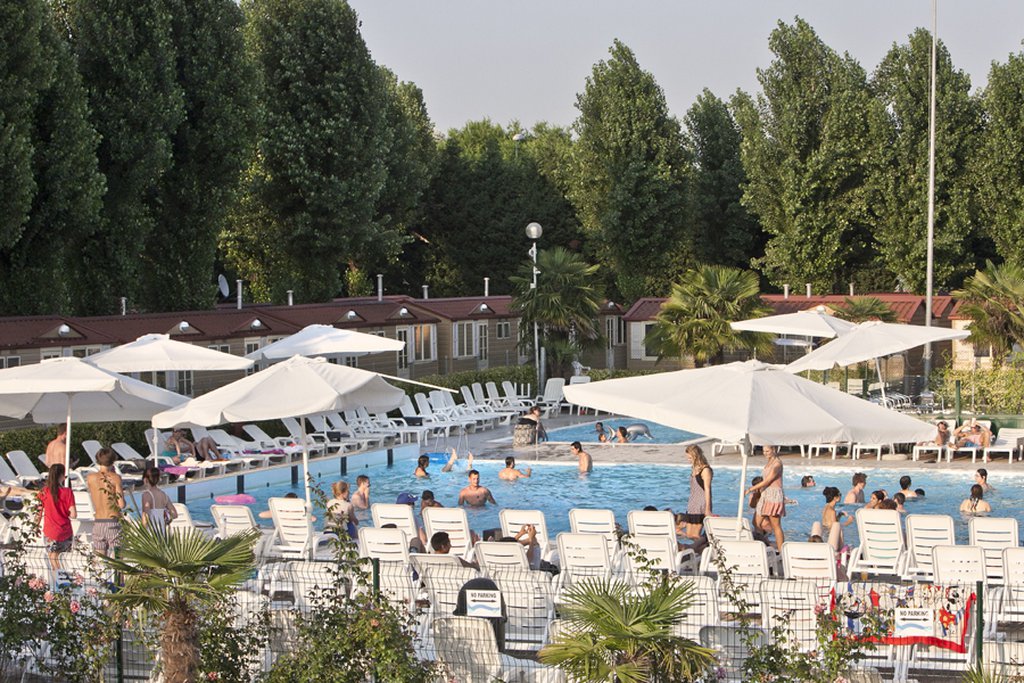 At Camping Village Jolly, guests can enjoy free parking, free Wi-Fi, jacuzzi and solarium. However, in the local restaurant, they will eat a delicious, real Italian dinner. Try especially spicy cuttlefish or granseola risotto (crab served with lemon and olive oil).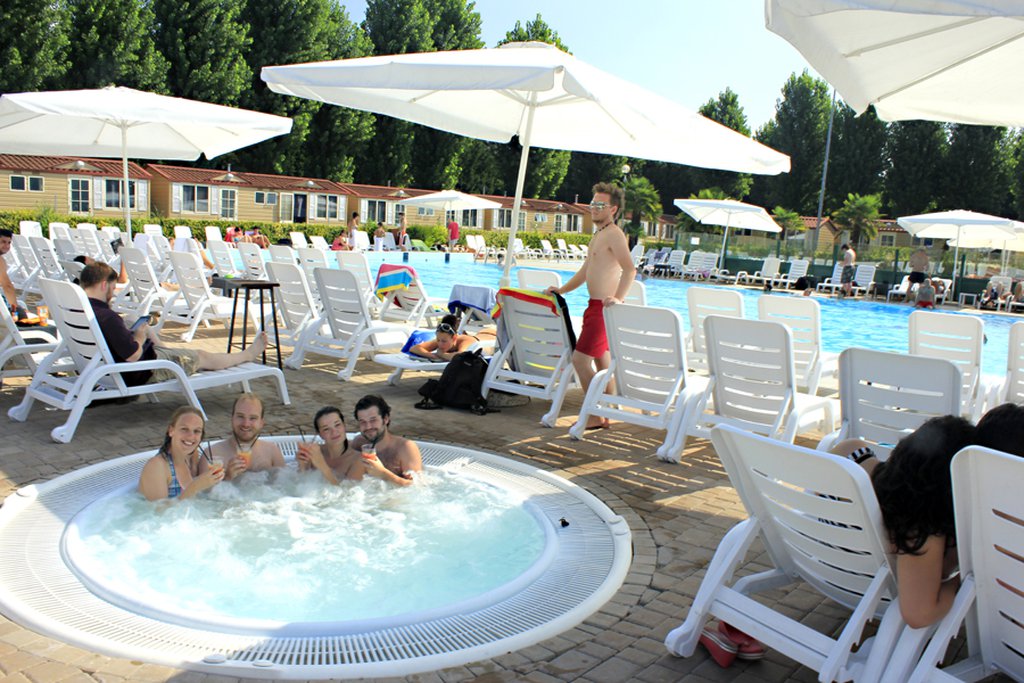 A resort in Venice is a fun place to be. There you can, among others relax by the pool while enjoying the snack and drinks bar or play volleyball. Active guests can also play table tennis or billiards. On the other hand, children have at their disposal a safe and well-equipped playground and a water playground .
We discover the charms of Florence
It is also worth going to Florence for a picnic. It is a city that will delight everyone, especially lovers of monuments and art. We can find there works by such masters as Leonardo da Vinci, Giotto, Cimabue, Botticelli and Michelangelo. The most famous monument in Florence is the Cathedral of Santa Maria del Fiore . On the other hand, the oldest building is the Baptistery - this building was probably erected around the 5th century. While relaxing in Florence, it is worth visiting the neighborhood of Galeria degli Uffizi. It is a beautiful place overlooking the Ponte Vecchio (Goldsmiths Bridge).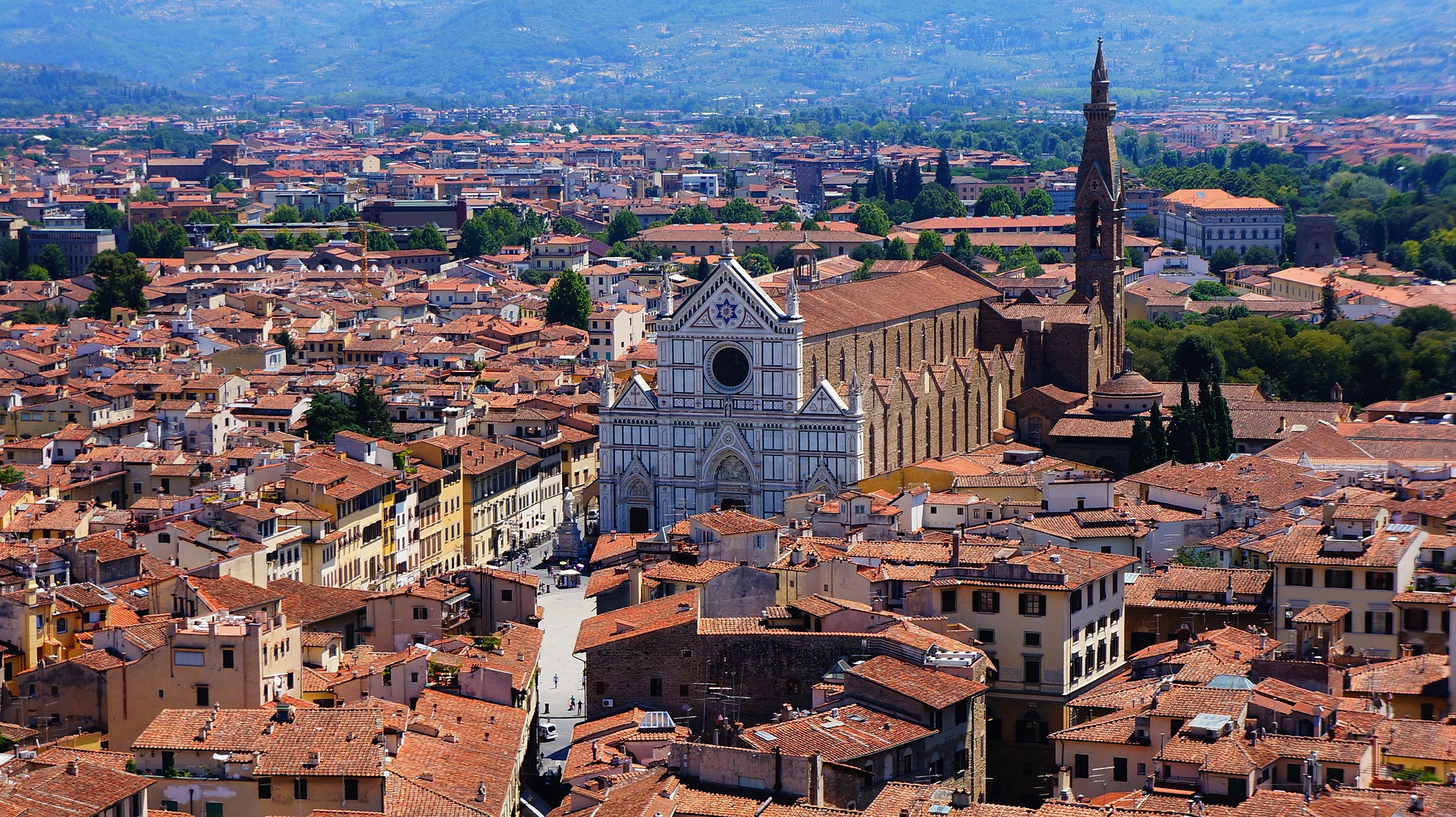 On the bank of the Arno River, not far from the center of Florence, we can stay at Camp Firenze . This resort has a very good location - it is close to the city, and at the same time it is protected from the sun by lush vegetation. There you can relax in comfortable and comfortably furnished holiday homes or stay in a motorhome on one of the plots.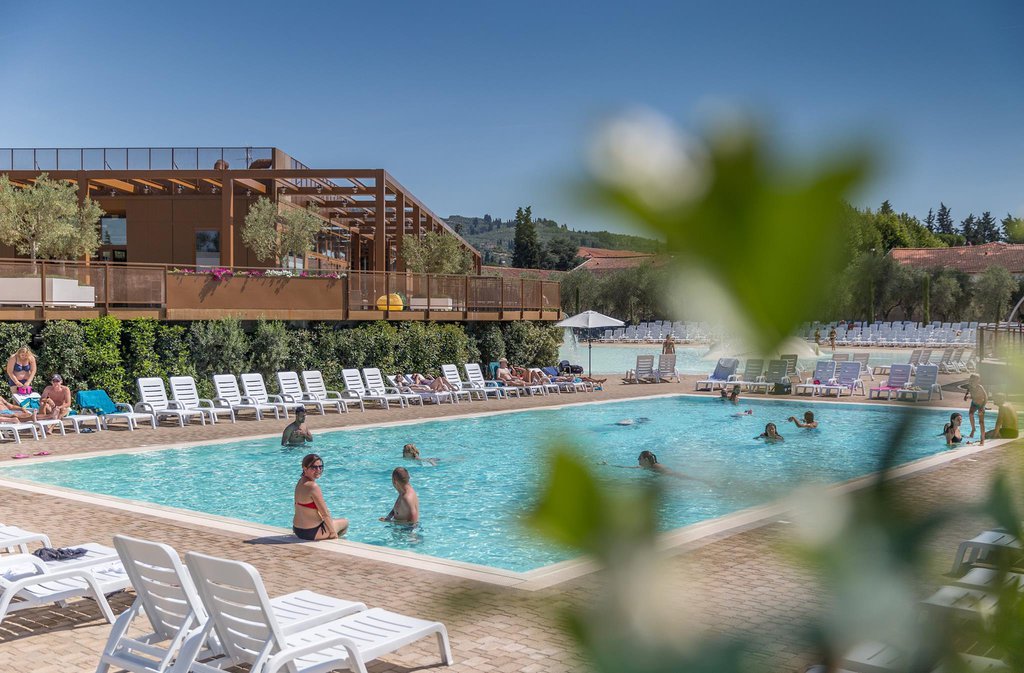 There are two swimming pools with sun loungers in the resort, and nearby the campground - bicycle routes for people who like active recreation. Camping Firenze has its own restaurant where you can order pasta with game, a glass of aromatic Chianti wine or a Tuscan t-bone steak.
Italy, Croatia, Spain ... are the countries I would like to come back to every summer. I like to discover new places, whether it is a bustling capital city or a quiet town on a mountain slope.
Enjoyed reading this article? Share it!