Vacation on the Etruscan Coast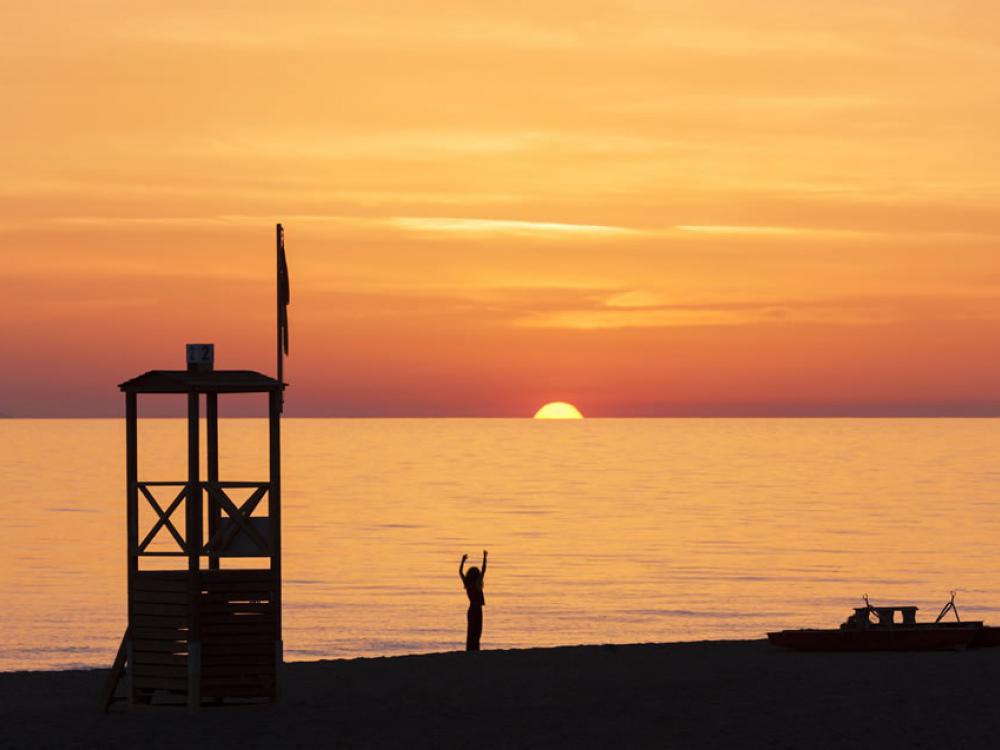 There are many places in Tuscany that are perfect for a holiday. Depending on what we expect, we can enjoy the amenities of a noisy seaside resort or soak up the atmosphere of small towns with narrow streets with all our senses. If we choose the Etruscan Coast, we will have a rest surrounded by a pine forest, relaxing on a sandy beach, many attractions in the water park and the taste of delicious wine.
Rest on a Tuscan beach
In the heart of the Etruscan Coast, on a hill visible from a distance, lies Castagneto Carducci , a typical tourist destination with almost as many holidaymakers as inhabitants during the summer season. Many of them occupy the coastal district - Marina di Castagneto Carducci . The local beach has the Blue Flag status, it is sandy and wide, but most of its sections are paid. If someone would like to sunbathe economically and without crowds, he should wander a little further, outside the center. On the outskirts, the beaches are not developed, but intimate. Natural dunes stretch by them, the air smells like pine trees and you can hear cicadas. People who are relaxed about life can walk a few hundred meters further north (towards Marina di Bibbona). There they will find an unofficial naturist beach - a guarantee that they will bring an equal tan from their holidays in Italy .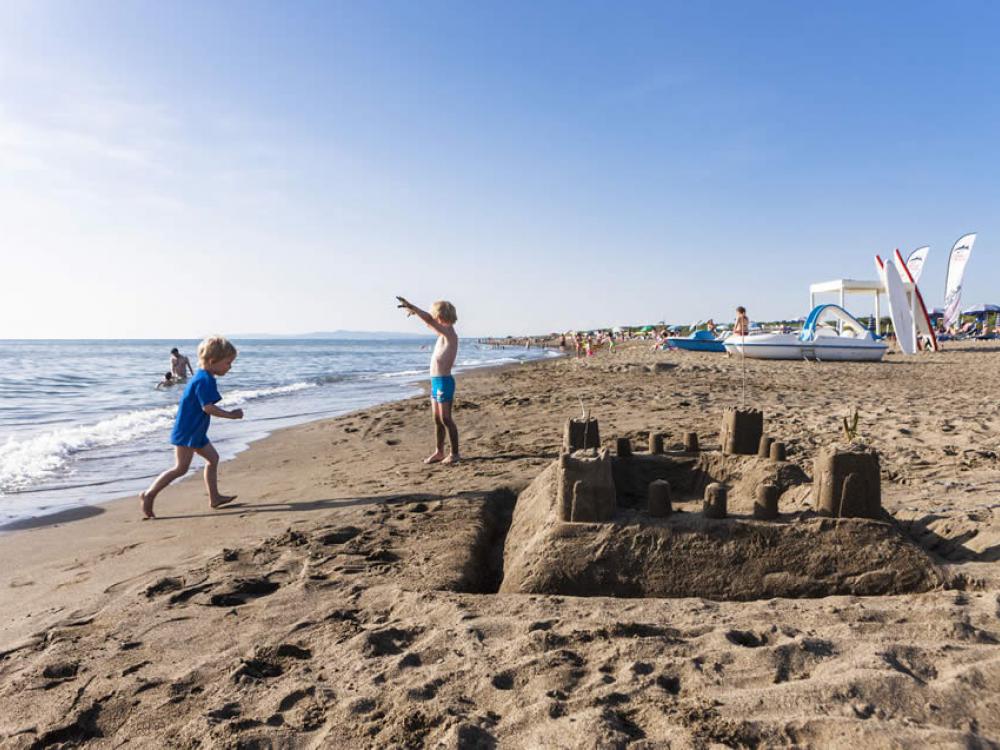 Visiting Castagneto Carducci
The town is divided into two parts. The younger one, Marina di Castagneto Carducci , consists of two and three-story tenement houses, hotels, numerous holiday apartments for rent, bars, ice cream parlors and restaurants (some open only in high season). It is a lively and lively district, surrounded by vineyards and hills. The areas around it and along the coast are covered with pine trees, and cypresses grow along the winding asphalt roads. The older part of the city lies on a hill overlooking the coast line and the surrounding hills. It is centered around a medieval castle with the Church of San Lorenzo next to it. Right next to it, we will see the belfry made of stone from the ruins of Donoratico Castle. Castagneto Carducci charms with the atmosphere of a typical Italian town and ensures that a holiday in Tuscany is a time to relax, enjoy the sun and that you do not need to rush anywhere. Let our legs lead us to the Via Indipendenza. Some of the houses adorned with it are overgrown with ivy, and most of them have flower pots. Unlike, for example, Via Guglielmo Marconi is less crowded and quieter, you can hide in it from the world.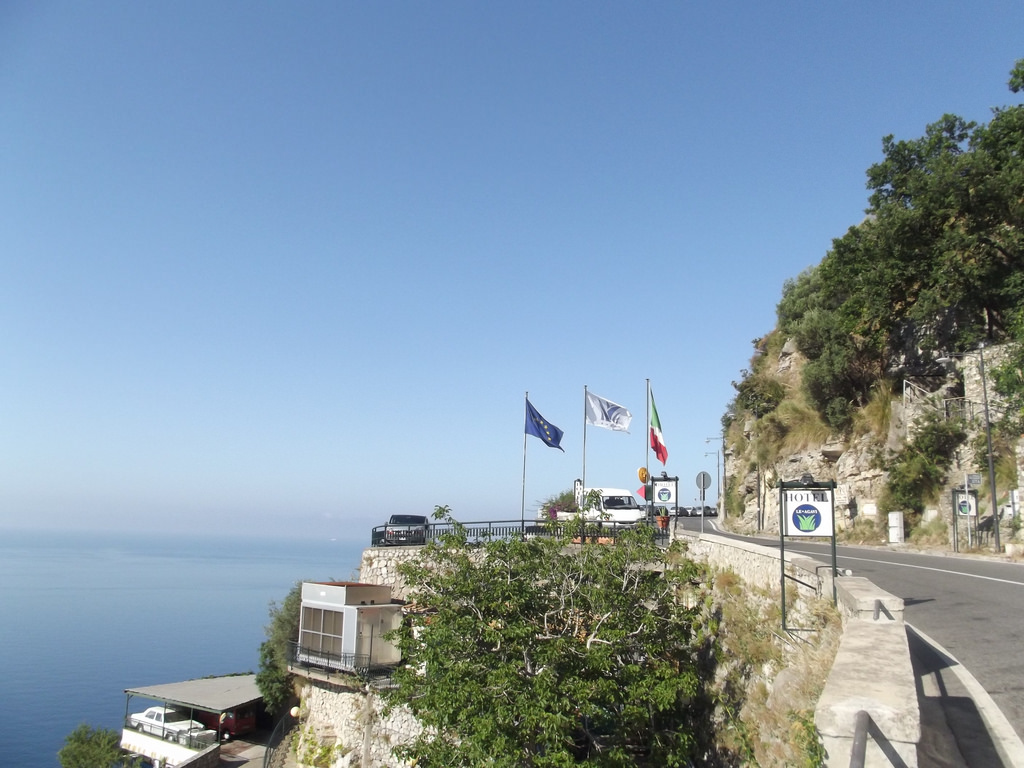 Camping in Castagneto Carducci
As Marina di Castagneto Carducci is a tourist-oriented district, it is no wonder that, apart from hotels and apartments, we also find a camping site. And not just any - it is a large facility surrounded by a lush pine forest with direct access to the beach. It isInternational Camping Etruria , where guests can enjoy a campsite, places in mobile homes, and there is also an accommodation option for glamping fans. The complex has a playground for children, and the camping offers a rich entertainment program for people of all ages.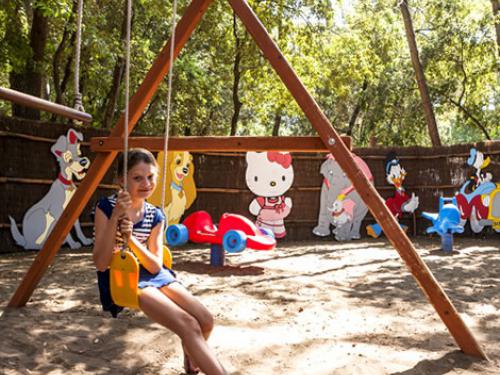 That's not all: tourists who want to see as many of the region's attractions as possible can take advantage of organized trips to the most popular places. The camping is fully adapted to the needs of disabled people, and is also pet-friendly (a special beach for dogs). In the immediate vicinity there is Tuscany's greenest amusement park, Cavallino Matto , where the whole family can have fun. Depending on how many centimeters our child is, they can use appropriately adapted entertainment. For example, at 70 cm she can drive cars, but at 130 cm she can board the Shocking Tower or Yukatana. At 10 cm more, the unique roller coaster - Freestyle New - becomes available. More than one adult will be concerned about choosing her. After a day of adventures, you can return to the campsite and enjoy your stay on the Etruscan Coast, in the shade of the pine trees. Preferably with a glass of fine Tuscan wine in your hand.
A writer by profession, a passion of a cat. One day he will see what is behind the Urals - good to Vladivostok. So far, when he can, he enjoys the sun of the countries of southern Europe. And it's also fun;)
Enjoyed reading this article? Share it!