Elba - the pearl of Italian islands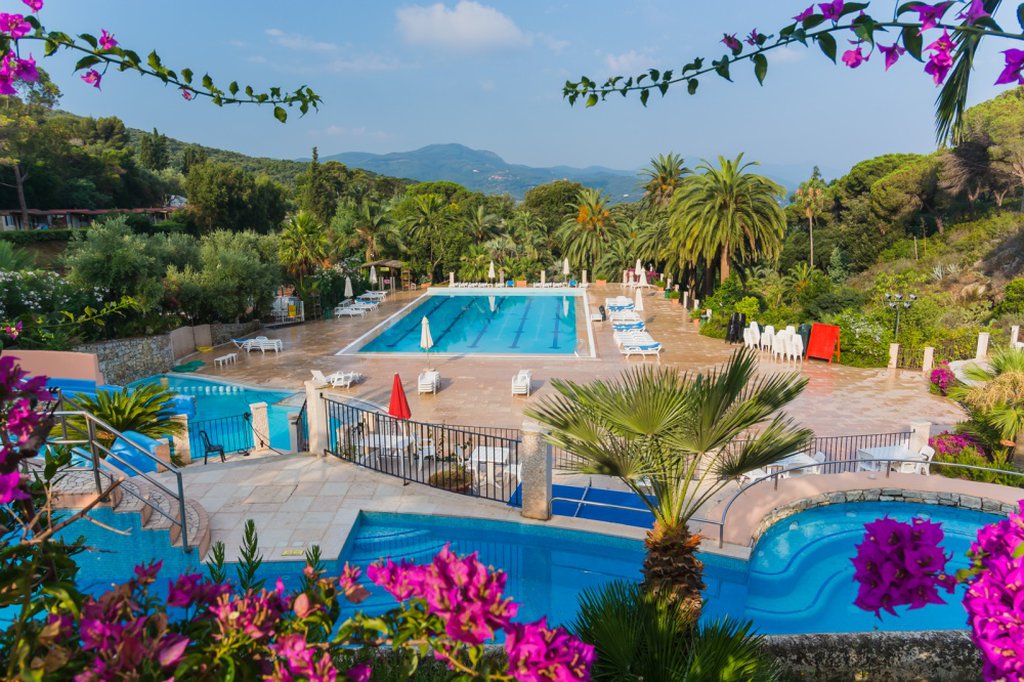 After Sicily and Sardinia, Elba is the third largest island in Italy. It is commonly considered the most beautiful corner of the Tuscan Archipelago. Elba is located in the Tyrrhenian Sea, about 12 km from the mainland, and is part of Italian Tuscany.
Elba Island covers 224 square kilometers, 27 kilometers long and 18 kilometers wide. Most of this area is mountainous. Elba is one of the largest and most beautiful Italian islands, which additionally boasts an extremely rich and long history, it is older than Rome. According to legend, Elba is one of the pearls of the scattered necklace of the goddess of love Venus.
The quintessence of a Tuscan atmosphere
Elba is an island divided into eight regions. Most of it belongs to the National Park of the Toxic Archipelago - the largest marine park in Europe. It is worth noting that almost 147 km of Elba's coastline are beaches - there are about 150 of them. The biggest and most famous attraction of the island is the route leading to Villa dei Mulini (Palazzina dei Mulini) , built especially for the Emperor Napoleon. This property impresses with evergreen gardens, wonderful views from the terrace, and the collection of volumes that Napoleon has amassed there. There are over 2,000 of them.
This Tuscan island is a tourist paradise. Thanks to the large number of beaches , you can spend time lazy resting or practice water sports such as sailing, windsurfing, kayaking. The most famous beaches of Elba are, among others Marina di Campo, Cavoli, Fetovaia, Seccheto e Sant'Andrea, on the west coast of Portoferraio - Le Ghiaie, Capo Bianco, Sansone.
Diving is a very popular way for active recreation in Elba. Lovers of such attractions can visit the Pomonte wreck near the dell'Ogliera reef or the "oasis" of red gorgonians near Capo San Andrea. On the island, you can also visit places famous for sacred architecture - these include Caporivieli from the Madonna delle Grazie sanctuary and Rio nell'Elba, where it is worth seeing the Santa Catering Monastery , as well as Portoferraio, famous for the Church of San Rocco and the Cathedral of the Blessed Sacrament . There are many attractive hiking trails on Elba. The highest peak of the island is Monte Capanna (1018 m above sea level). Those who like mountain views but avoid climbing can choose to travel by cable car.
It should be emphasized that Tuscany is known for its fine wines and delicious food. The cuisine of this region is a combination of two flavors: Italian and regional, typical of Tuscany. Among the dishes served in this area you will find seafood, fish, pasta dishes and vegetable compositions. The island of Elba is famous primarily for selling wines, including Elba Rosso Riserva, Elba Rosato, Elba Bianco Spumante, which go well with cantuccini cookies - Elba Aleatico and Elba Ansonica.
How to get to Elba?
The most popular type of transport that allows you to get to Elba relatively quickly (about an hour) are ferries . The connections are operated by three ferry companies. There is also a small airport in Elba - Marina di Campo, where flights from Florence, Pisa and Rome land. We can also use hydrofoils, providing transport only to passengers without cars. The main ferry port connecting Italy to Elba is Piombino. There are frequent ferries from this city to the island's capital, Portoferraio. There are also shipments to Cavo and Rio Marina several times a day. Transportation by ferry in both directions costs around 130 euros.
Campsites in Elba
Elba has a very well-developed accommodation base, so finding accommodation on the island is not difficult. Hotels of various standards are available, as well as private accommodation. On the other hand, lovers of nature and relaxation close to nature can take advantage of camping sites. One of the best in the region is Rosselba le Palme , located in the Giardino dell'Ottone botanical gardens . This resort has an outdoor swimming pool with hydromassage.
There are also supermarkets, a gym, a games room and a ping-pong table. Children can use the paddling pool, slide, as well as two playgrounds and a playroom. In places like Rosselba le Palme, you can not only fully admire the charm of Elba, but also enjoy a little comfort close to nature.
Italy, Croatia, Spain ... are the countries I would like to come back to every summer. I like to discover new places, whether it is a bustling capital city or a quiet town on a mountain slope.
Enjoyed reading this article? Share it!