To Dusseldorf not only for the Caravan Salon fair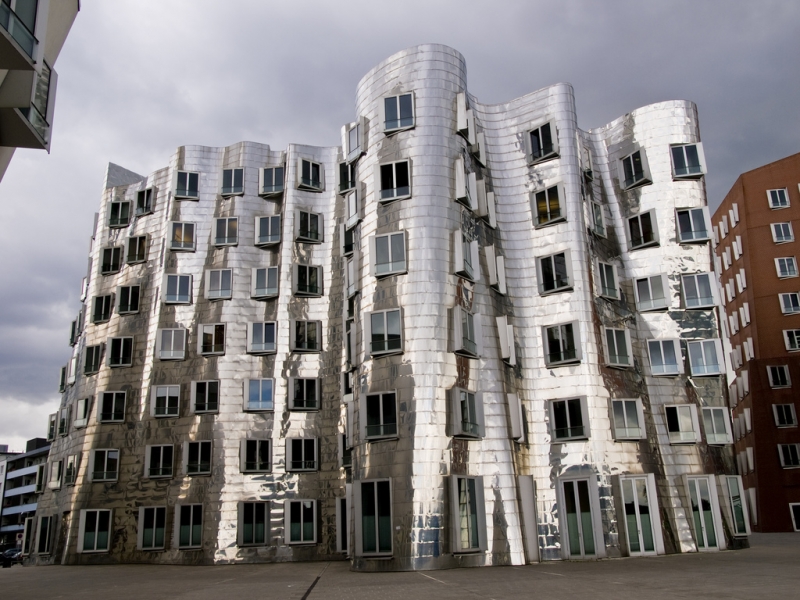 The group of CARAVANING enthusiasts is constantly growing. This form of vacation offers attractions that no organized trip can provide: complete freedom in choosing the route and place of accommodation. This August, fans of CAMPER driving cannot be missed in Düsseldorf - the annual Caravan Salon fair is a paradise for all those who are passionate about tourism. Last year, this world-famous event was visited by over 179,000 guests eager for news from the tourism industry. 570 exhibitors from 25 countries presented their offers. This year will be just as interesting, so it is worth starting the preparations now, so that in August your CAMPER is equipped with the necessary equipment and ready to go. You can easily get to Düsseldorf - the German roads are really good, and the journey from the Polish border takes only a few hours.
What is worth seeing during the Caravan Salon?
The international event of the tourism industry, Caravan Salon, is a real treat for tourists traveling around the world with a CAMPER and for pedestrians. There will be stands with the most modern models of motorhomes and caravans (with the necessary equipment that guarantees comfort: kitchens, toilets and bedrooms), camping equipment, fishing accessories and navigation equipment so as not to get lost on the way. This year's edition of the fair will be held on August 30 - September 7. At the same time as the Caravan Salon, the Fair of Hiking and Trekking is held - something for those who prefer their own legs to four wheels.
Admission to the fair is worth the money: the price of a one-day ticket is 14 euros for adults and 10 euros for pupils and students. Children aged 6-12 will enter for 6 euros. Members of the Caravan Salon Club can count on a discount - they will pay for a ticket as much as young people - 10 euros. Admission tickets also entitle you to visit the Tour Natur fair and free travel by public transport and trains. Both events are a great way to spend the end of your vacation, and there will be plenty of time not only to check what's going on in the most modern CARAVANING this year, but also to get to know the greatest attractions of Düsseldorf.
Düsseldorf - a Mecca for avid tourists and international fashion
To be in Düsseldorf and not to visit the Altstadt in the old town is a sin that no real tourist would forgive himself. This atmospheric street is called the longest bar in the world for a reason. Here you can enjoy genuine German beer brewed in North Rhine-Westphalia and German delicacies in one of more than 260 local bars. For lunch, it is worth going to Madien Hafen , where there used to be a river port, and today more than 700 companies and international corporations have their headquarters in buildings designed by the most famous architects. You can see the city's panorama in the most beautiful shot while walking along the Rhine coast. If you dream of a more exclusive entertainment, go for a game of golf. The surrounding golf courses are world famous. The fair sex will be enchanted by the local boutiques - no wonder, because since The Gallery Düsseldorf is held here twice a year, the city has started to rise to the rank of the fashion capital. Lots of attractions can also be found on the Königsallee , which is considered to be one of the most beautiful boulevards in the world. As many as 200 trees grow along the alley. If you are going CAMPER with kids, be sure to take them to the Aquazoo and the Neanderthal Museum.
Attractive camping places to stay overnight
There is no shortage of comfortable campsites near Düsseldorf, where even the largest CAMPAIGN or a car with a caravan can easily park it. Two campsites open all year round are worth recommending: Camping Fuussekaul is a very popular place among tourists, with an area of 18 hectares.
Caravan Salon guests can also choose a convenient location directly at the Caravan Salon Camper Park fair (the cost of entry to the campsite is 22 euro).
We have created the CampRest portal for people who value freedom and travel on their own.
Enjoyed reading this article? Share it!