Top 5 e-MTB routes in the Garda Trentino region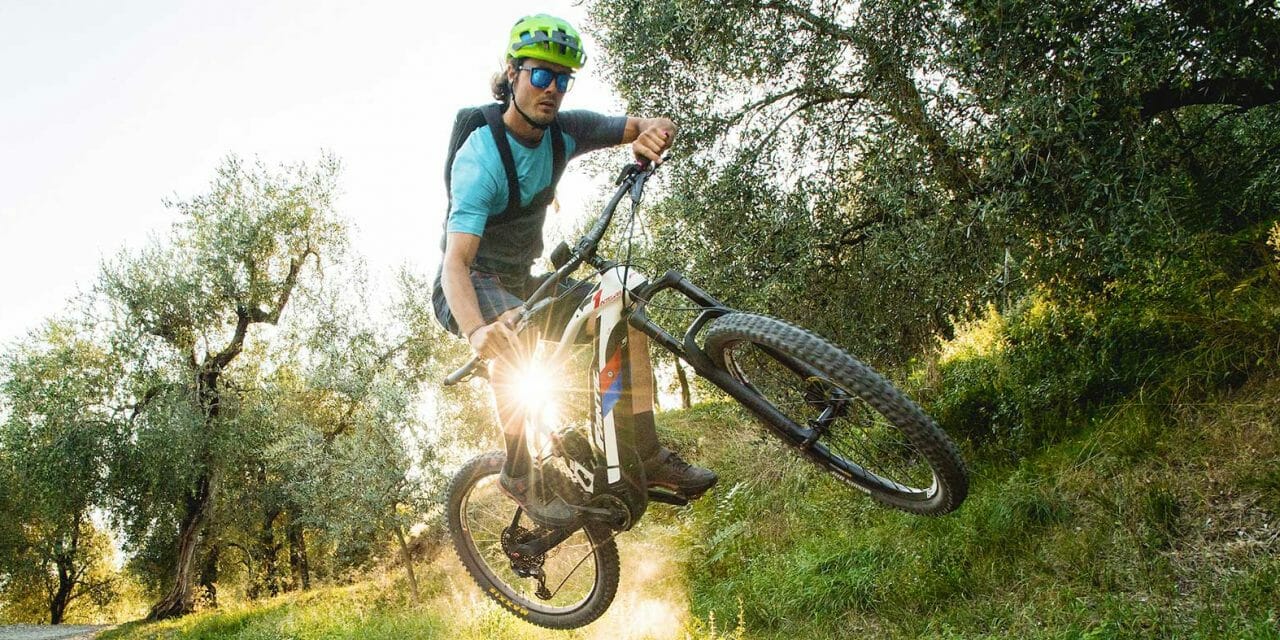 Electric mountain bikes, or E-MTBs, are an already known alternative to traditional bikes. Thanks to them, everyone can discover even the steepest slopes in the Garda Trentino region. But the electric bike is also good for the city! Whichever you choose, here are five great routes you can take on an e-bike. Guaranteed fun and beautiful views in different parts of Garda Trentino!
The E-MTB knows no boundaries. The e-bike is easier to ride, so it's a great choice if you're planning a trip to the mountains on long or challenging routes.
The Garda Trentino is the best place to discharge excess energy on a mountain bike, bike or e-bike.
Among the olive groves and vineyards north of the lake, excellent routes can be traversed by electric bike. That is why we want to invite you there for a relaxing and active holiday. In the area of Garda Trentino you will stay at one of our campsites .
Take a look at the top 5 E-MTB routes in the Garda Trentino region to fully appreciate the advantages of this unique bike in an extraordinary location, Garda Trentino !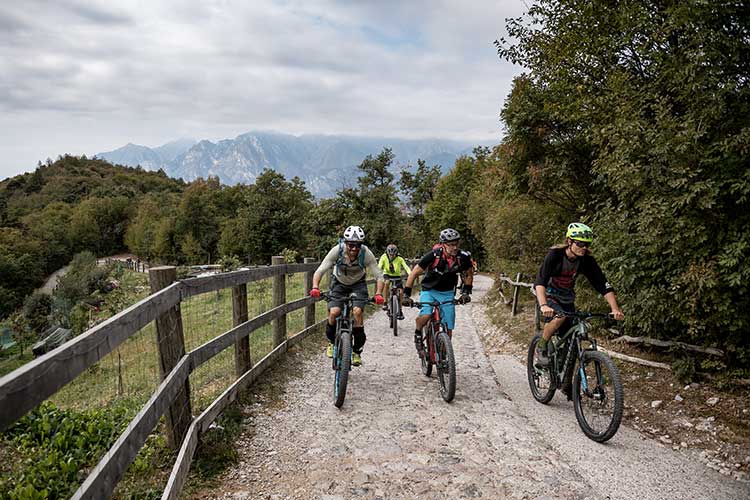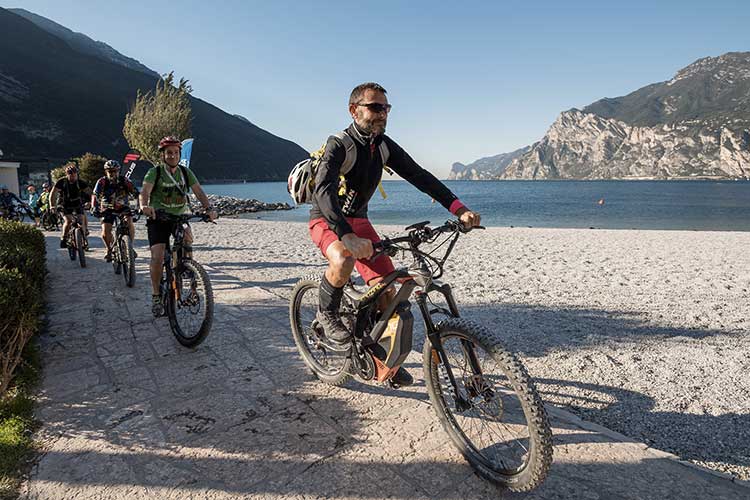 Do you want to experience the emotions on completely new, unforgettable routes? Rent an E-MTB and try it out on one of the top 5 routes in Garda Trentino!
In many places you will find points where you can charge the bike's battery. For example, at any Tourist Information Office in Riva del Garda, Arco, Torbole and Tenno, you can easily recharge your battery and relax on the way.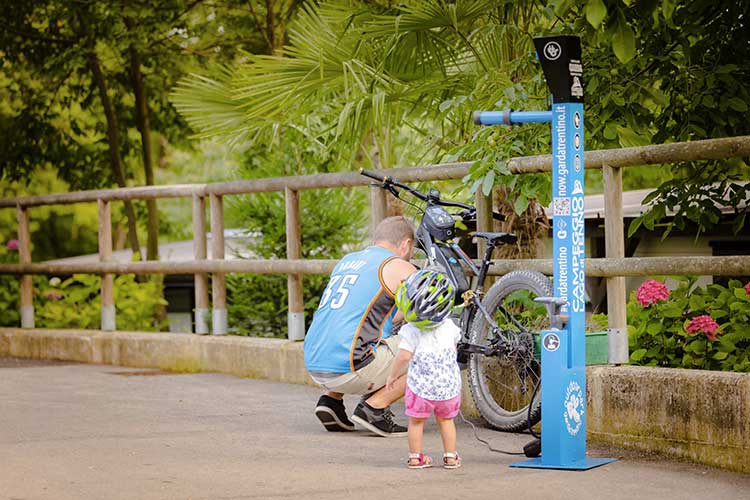 Another important tip: never too much security! Get ready for the trip: get the right gear before getting on your e-bike and embarking on your route in the Garda Trentino area. Already Hemingway claimed that the contours of the country and its surroundings are best known by cycling.
We wish you only a pleasant experience on the E-MTB!
Camping on Lake Garda - an option for everyone
You can enjoy a holiday at a reasonable price all season long at campsites close to Lake Garda. The campsites are located near a lake and surrounded by lush greenery - perfect for those who appreciate being close to nature. Bicycles, windsurfing equipment, canoes and pedal boats can be rented on site. The campsites are adapted to different requirements. Guests can choose to stay in a tent, motorhome or caravan. Many lakeside campsites also offer a wide range of entertainment services, bars and restaurants: click to find out more .
We have created the CampRest portal for people who value freedom and travel on their own.
Enjoyed reading this article? Share it!