Vacation for the whole family - Residence Village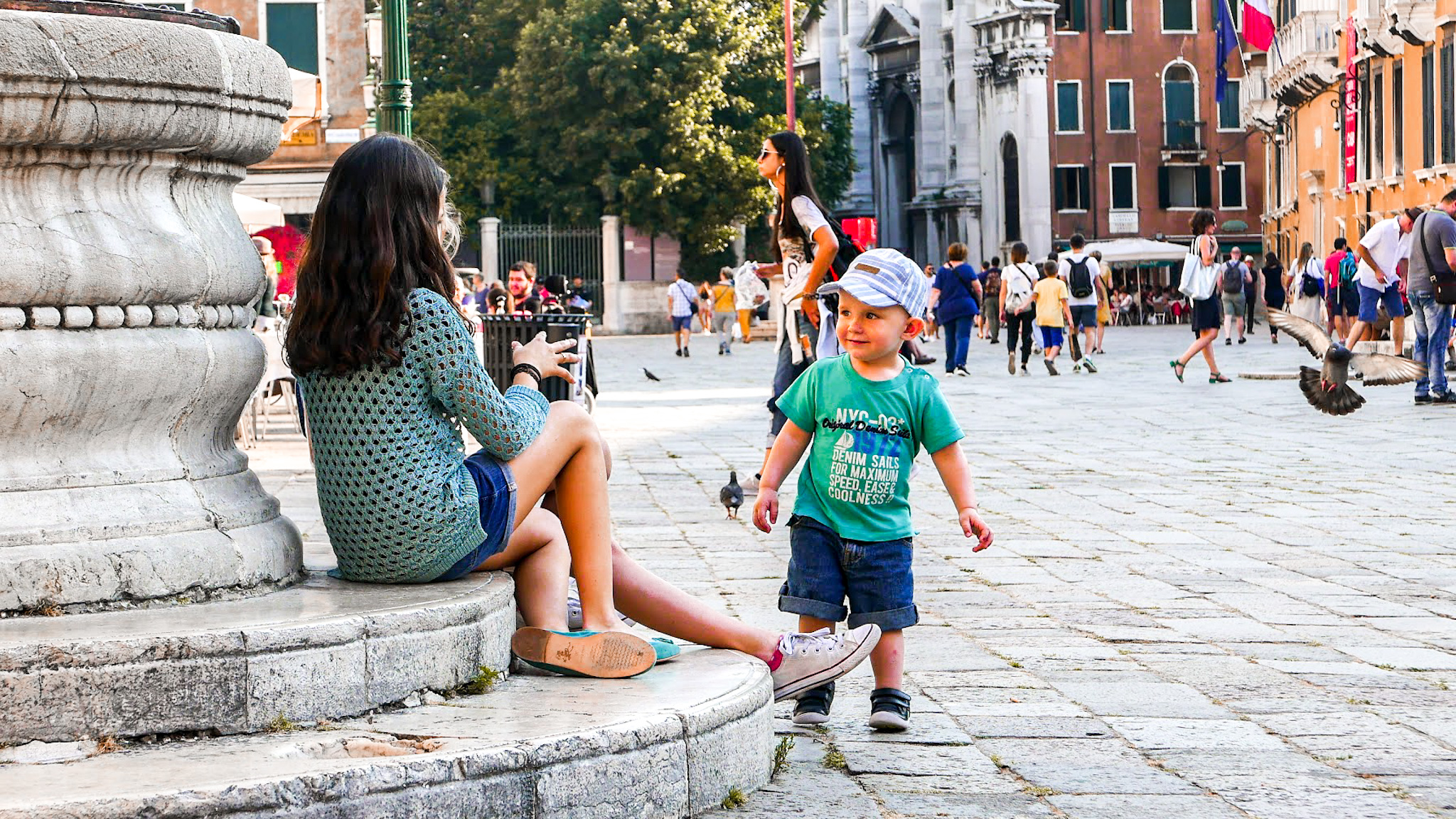 Cavallino-Treporti is a true tourist Mecca. It will not be an exaggeration to say that accommodation facilities are at every step - just leave one and we are actually in the other. If you plan to spend your holidays close to Venice and you like caravanning , you will feel like you are in paradise. Especially when you love family trips and plan to come with children. We recommend staying at Residence Village , a 5-star complex. It offers holidaymakers a whole package of accommodation options, from plots through mobile homes to luxurious rooms. Importantly, in 2021, there is no fee for the stay of children under 2 years of age. On the campground you will find everything you can dream of on a family vacation .
Something for the little ones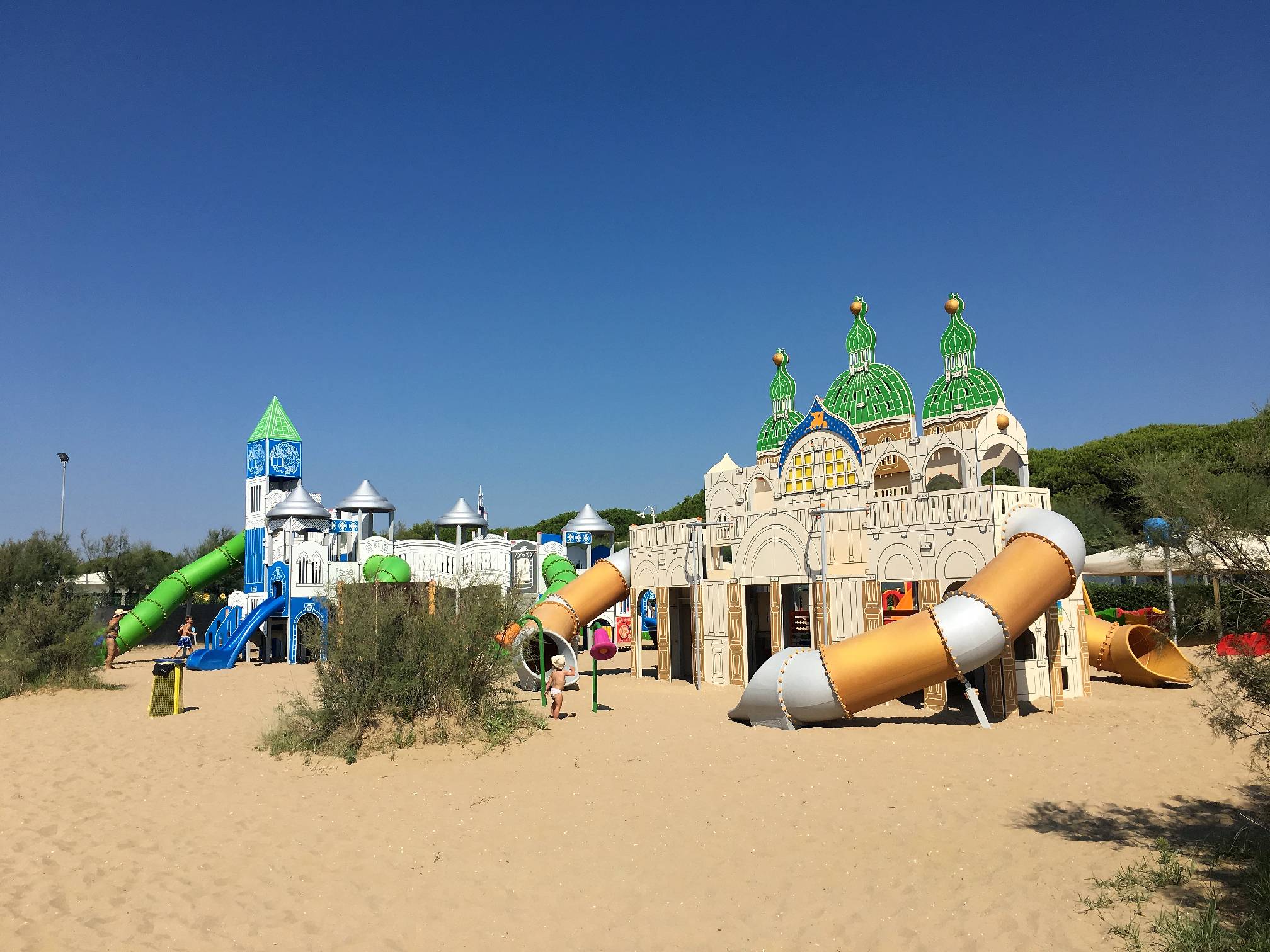 From morning to evening, there are many interesting activities waiting for children, thanks to which they will spend their time actively and learn many new things. Experienced animators will make sure that little guests have a great time. Apart from that, Residence Village is a bull's eye for all water lovers, regardless of whether they are 5 or 50 years old. On hot days, the little ones have a shallow pool for themselves, where they can splash, splash or just cool off. A team of rescuers watches over their safety.
This is just the beginning of the wide range of water options that can be enjoyed on the campground and in the immediate vicinity. Over a dozen kilometers of the wonderful Cavallino coast, golden sand and clear waters of the Adriatic ... Nothing but swim in the sea - and in the sunshine. Right next to Residence Village there is a nice sandy beach , and you will find a water park nearby, which has already been hailed as the best amusement park in Italy 11 times. If someone would like to move to a Caribbean island or at least feel as if they were there, just go to nearby Jesolo . Caribe Bay (formerly Aqualandia) is a water park with an area of 80 thousand. m², 2700 tons of white sand were sprinkled and 500 palm trees were planted. In addition to the Caribbean beach of Shark Bay, 27 attractions (including Roatan established in 2019), the park offers customers a lot of entertainment. For children, there are, among others Funny Land and specially designated areas for safe play.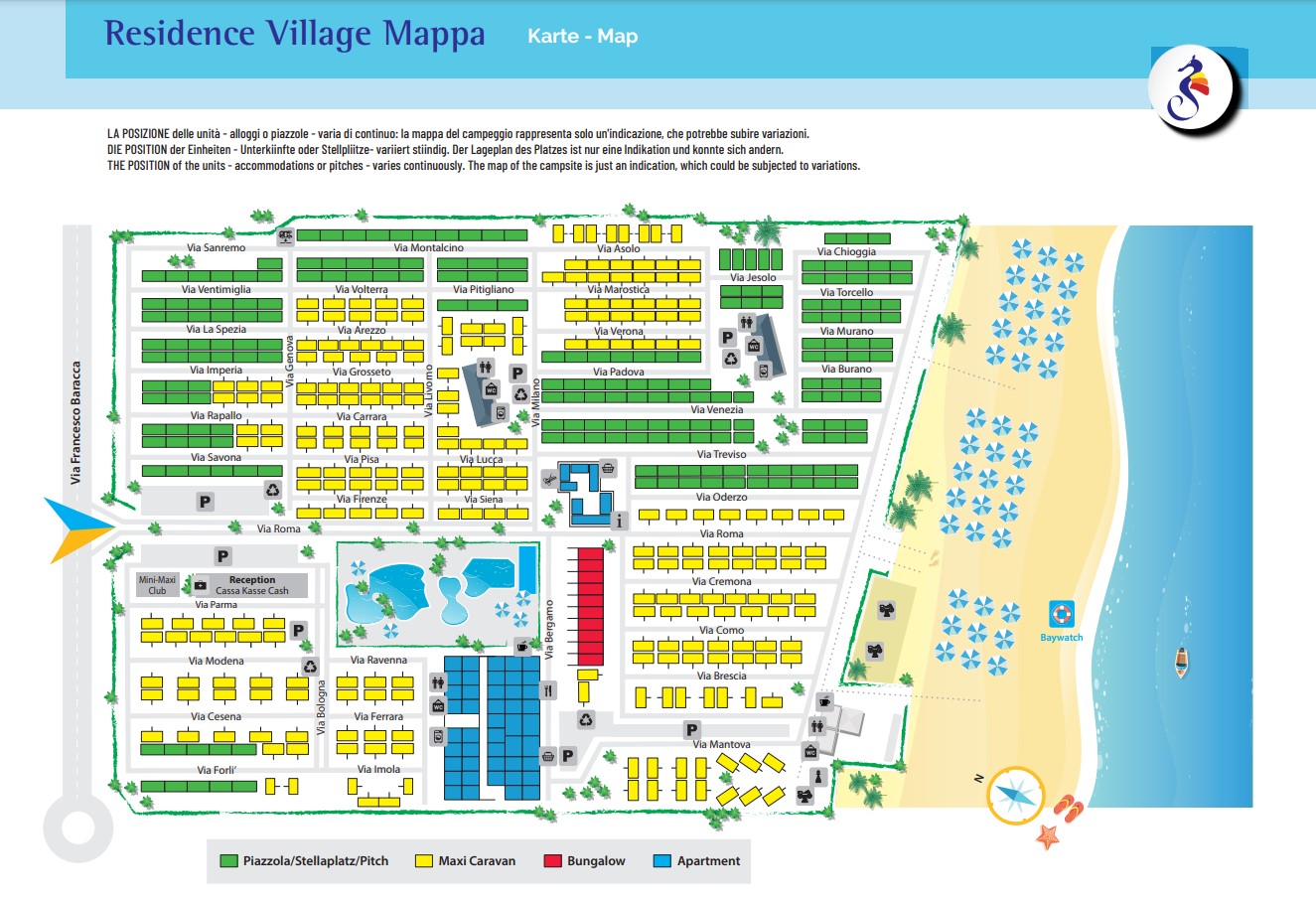 It's not over yet. Every young pirate can explore the local waters on a corsair ship. A Venetian galleon trip around the lagoon is a great opportunity to get to know the area and feel like a real pirate at the same time. The journey aboard the Venetian Galleon will surely appeal not only to the youngest.
Something for the slightly older ones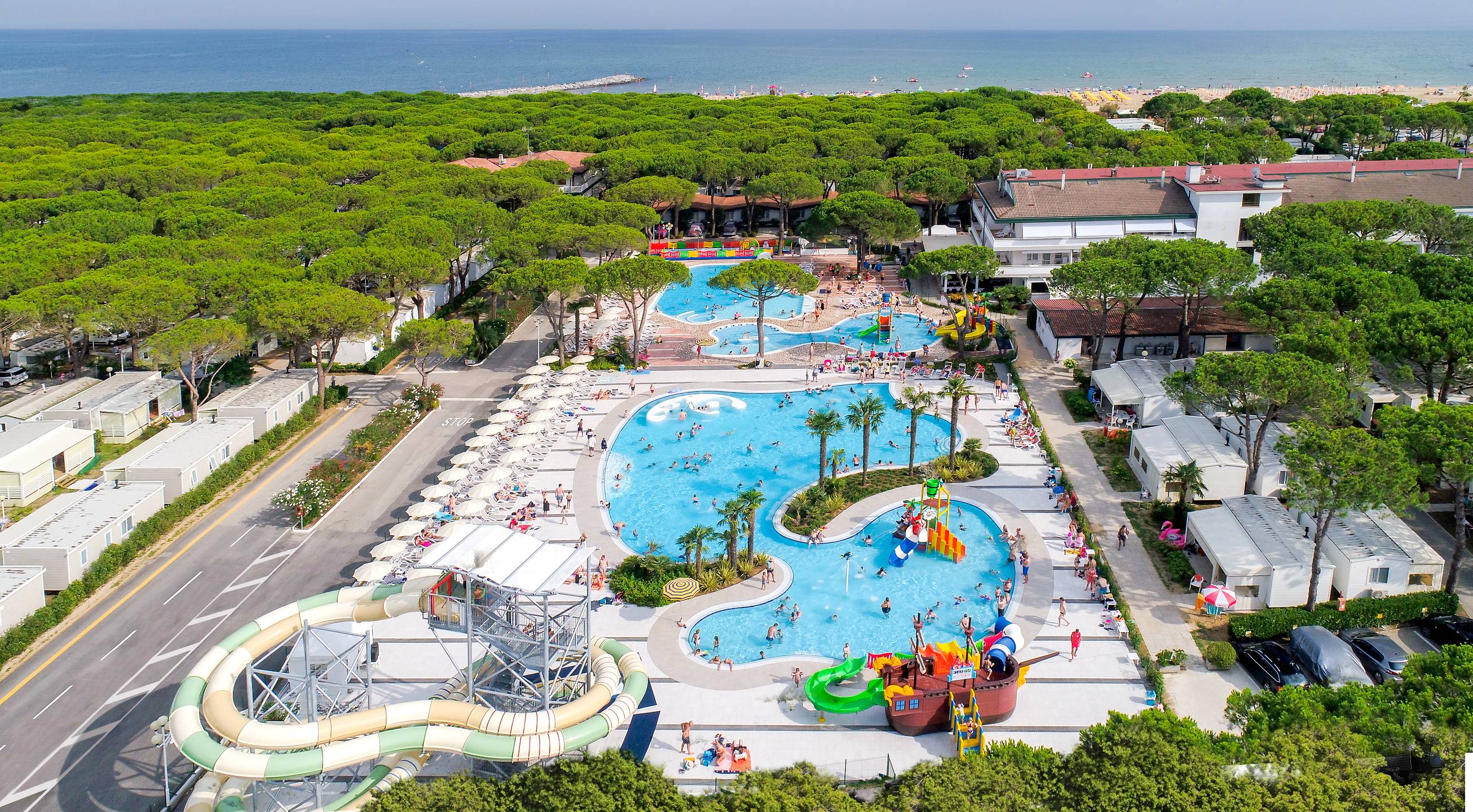 On the beach or in the water park, both young and old will spend their time carefree play - after all, there is an inner child hidden in each of us. There is also a lot of entertainment in the Residence Village and its vicinity aimed mainly at adults. Those looking for relaxation can visit the nearby golf course, Golf Club Jesolo. Sports fans have a huge variety of activities to choose from, and art lovers can watch an artistic performance every evening.
It is worth taking this opportunity and spending a few days of vacation exploring the area. Of course, the first place for local attractions is Venice , which can be reached by water taxi . We recommend a trip to the islands of Murano, Burano, Torcello or Sant'Erasmo, as well as a bit more destinations such as Padua. In addition, the beauty of the peninsula encourages cycling and long walks alone, as a couple or with the whole family.
Something for the whole family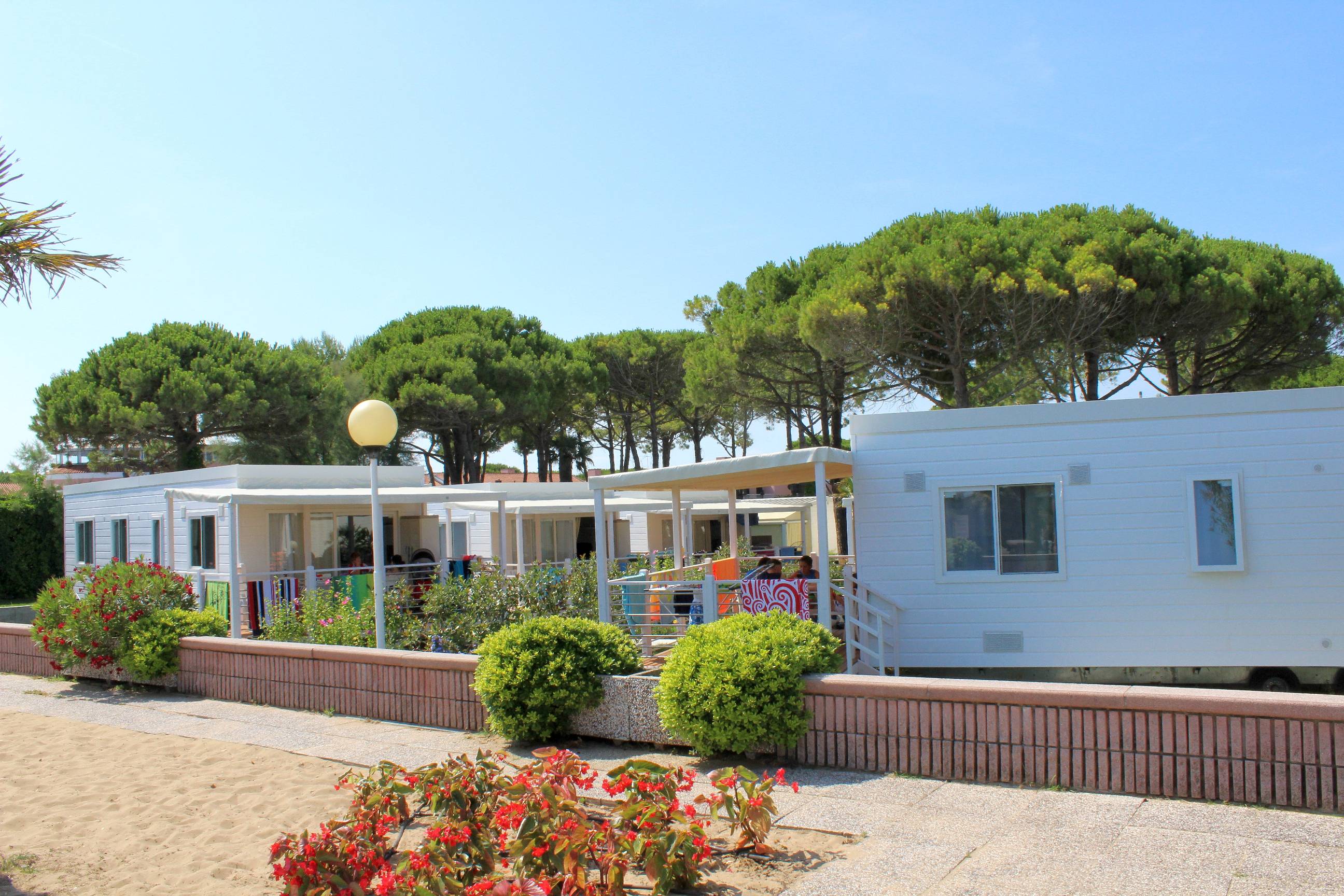 More attention should be paid to the cycle paths crossing the campsite grounds. These are not ordinary routes leading from point A to point B - they are perfectly prepared routes that lead to interesting places such as fortifications or old villages. In addition, they run parallel to the shoreline, so they provide cyclists with great views. The most popular cycling routes are the "Costal Fort" (18 km), the easy 23 km "Ancient Village" and the "Three Waterways" with a length of 8 km. It runs from the Casson Canal to the dam, passing the lagoon, river, and vast vegetable patches along the way.
Guests can organize trips themselves or take part in one of the proposed by animators. If they do not have their own bike, it is enough to rent one at the resort. As you can see, Residence Village is not an ordinary campsite , it is a great place for active holidays for the whole family. Everyone will find something for themselves.
---
Do you want to know even more?



• Join our Facebook group -

Cool Camping


• Follow our profile on Facebook -

CampRestowy Facebook


• See how we travel as a family on Instagram. During our trips, it is here that we put the most reports from everyday life on the campground or in the camper -

CampRestowy Instagram


• See our YouTube videos, subscribe to our channel and give a thumbs up to the videos you like -

CampRestowy Youtube
A writer by profession, a passion of a cat. One day he will see what is behind the Urals - good to Vladivostok. So far, when he can, he enjoys the sun of the countries of southern Europe. And it's also fun;)
Enjoyed reading this article? Share it!