Vacation in the city of love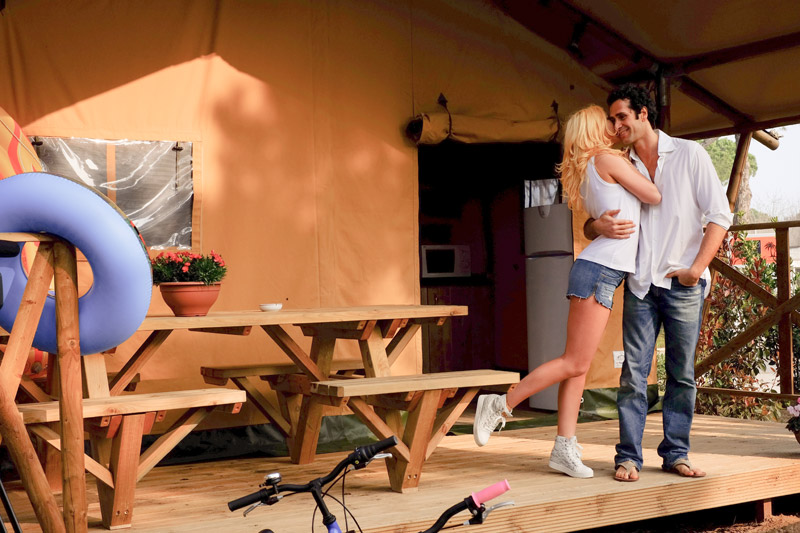 It is hard to imagine a better place for a trip for two than a romantic Venice on the warm Adriatic Sea. This city attracts couples in love like no other - well, one would like to say, it's probably such a romantic atmosphere here.
Visiting Venice is at first glance an extremely complicated matter: the city lies on 118 islands that are connected by charming stone bridges and narrow footbridges. In fact, this "Italian mess" is very easy to grasp - not only famous gondolas run on the canals, but also reliable vaporetti (water buses) and water taxis. Besides, even if we get lost for a moment among numerous picturesque tenement houses, our reliable partner will certainly find the way (the more that a clear arrow shows it ...) Note, however - walking along the narrow streets between successive, more and more beautiful palaces, we can fall in love not only with the Partner walking next to us, but also with wonderful architecture! Yes, Venice is not only the "capital of lovers" but also one of the most architecturally beautiful places in the world.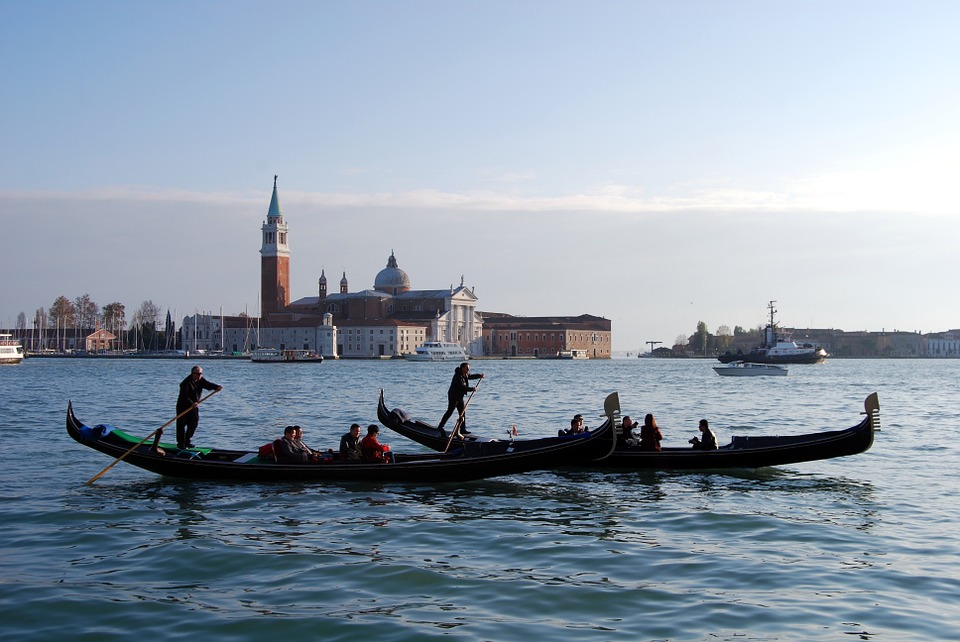 Venetian time travel
A vacation in Italy is always an opportunity to travel back in time. Venice is great for this! It is here that the greatest artists of their time, including the brilliant Tintoretto, created their works. At the request of powerful families, palaces that were unmatched in wealth were created. Baroque and Renaissance interiors of places such as the famous Doge's Palace will allow us to discover more and less known stories. Yes, it is within the walls of this mighty palace that we can see the place where the most famous lover in history - Giacomo Casanova was imprisoned. The former Jewish district, which today houses active synagogues, is a fascinating and still alive mixture of two cultures that have been intertwined here for centuries. One cannot forget the symbol of Venice - the Rialto Bridge, which has been attracting attention with its beauty for over 800 years. While standing in one of the windows carved in white stone, it is worth closing your eyes for a moment and simply soaking up the sounds and smells of this unique place. It is worth ending our journey through Venice at the Basilica of St. Mark - the patron saint of this city. This church is a place of particular importance to its inhabitants. The massive structure was built throughout history, destroyed and rebuilt between the 9th and 14th centuries. Moreover, in the heyday of the city, by law every ship entering the port had to donate some part of its wealth. No wonder that we can find here not only a variety of styles, but also decorations from around the world. In the evening, it is worth taking care of a full stomach - eating in Venice is an important matter! Fans of Italian flavors will appreciate a light meal served in open bacari, small bars serving local dishes with plenty of wine.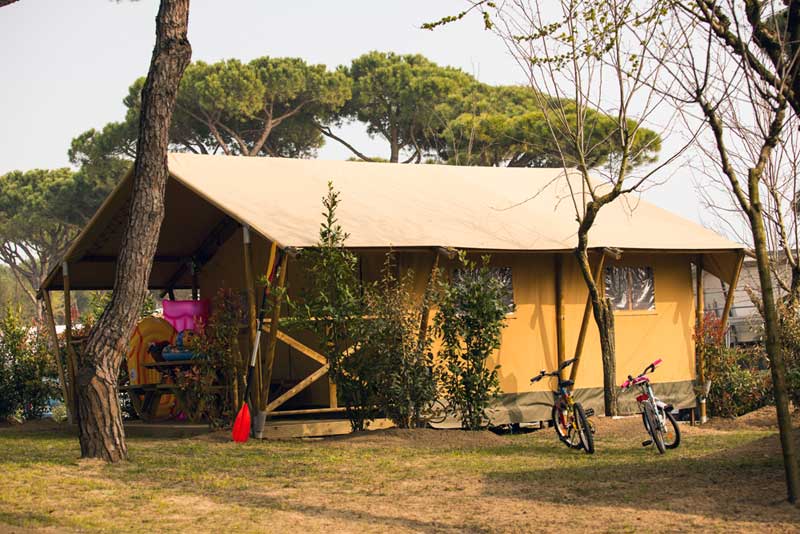 Camping in Venice
When looking for accommodation while traveling in Venice, it is worth searching - the place should have a location convenient for us, which will allow you to easily explore the area and all the amenities that are important to us. The best choice for independent travelers will be Waikiki Camping . It is an ideal base for anyone who wants to get to know not only the city itself, but also its picturesque surroundings. There is a clean, sandy beach nearby, and the campsite itself is surrounded by a soothing green. Here you will find something for the body and stomach: a restaurant serving tasty pizza and a wide sports offer. Active guests can rent mountain and water bikes, and even rowing boats. The calmer ones will appreciate the comfortable and large swimming pool, and the youngest of them will love the playground, where the team of animators makes sure that no one feels bored.
We have created the CampRest portal for people who value freedom and travel on their own.
Enjoyed reading this article? Share it!