We are resting on the largest Adriatic peninsula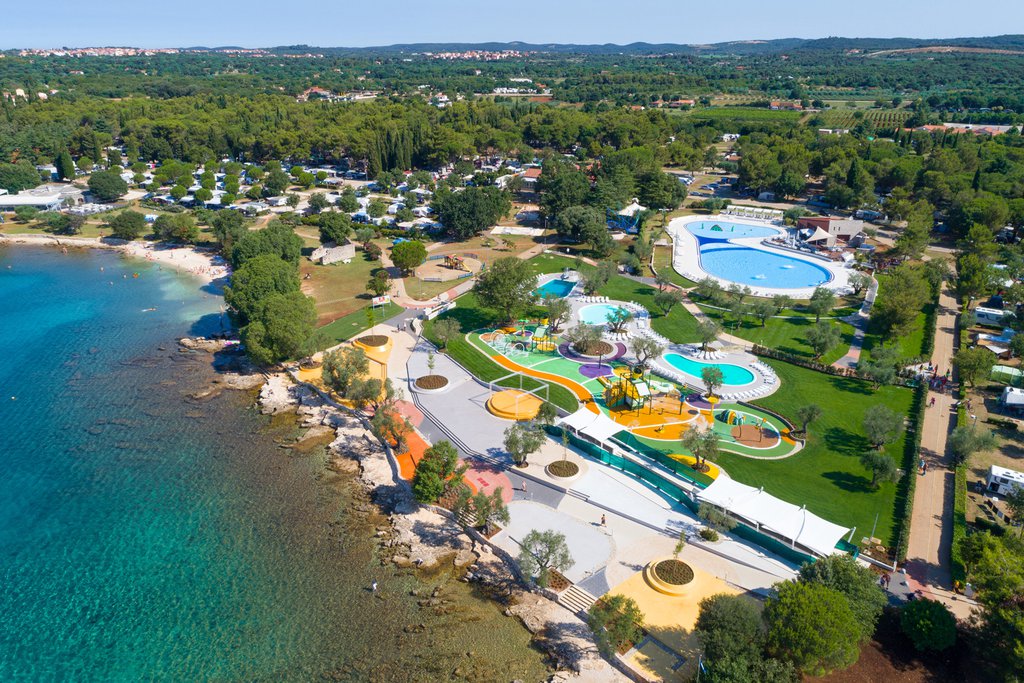 Istria is an extraordinary place that delights tourists not only with the beauty of the landscape, the turquoise Adriatic Sea, pine forests and olive groves, but also unusual, historic towns. This unique Croatian peninsula, the largest on the Adriatic, is also a favorite destination for sun lovers, sandy beaches and the sea. Istria is known for its rich history, fine wine, truffles and comfortable resorts.
One of the most beautiful towns of the Istrian Peninsula is Rovinj, also known as the "Ruby of Croatia". It is famous for its picturesque, historic old town situated on a hill, as well as for many leisure spots located in the seaside part of the city. One of them is Camping Polari highly appreciated by guests.
Recreation for those looking for amazing attractions
Camping Polari is a comfortable, family-run resort located in a beautiful cove next to a Blue Flag beach . There is a cycle path from the campsite that leads straight to the old town of Rovinj. The center is full of amazing attractions that will appeal to toddlers and preschoolers the most. Children have at their disposal a huge water playground equipped with slides (some of them lead straight to the sea). In addition, children can spend time actively on sports fields, playgrounds, use the mini race track , mini golf and play in the mini club. Sports activities, games and activities for children and adults are organized by a group of animators. There are several pools of different sizes in the campground. One of them is designed for smaller children and connects to the paddling pool.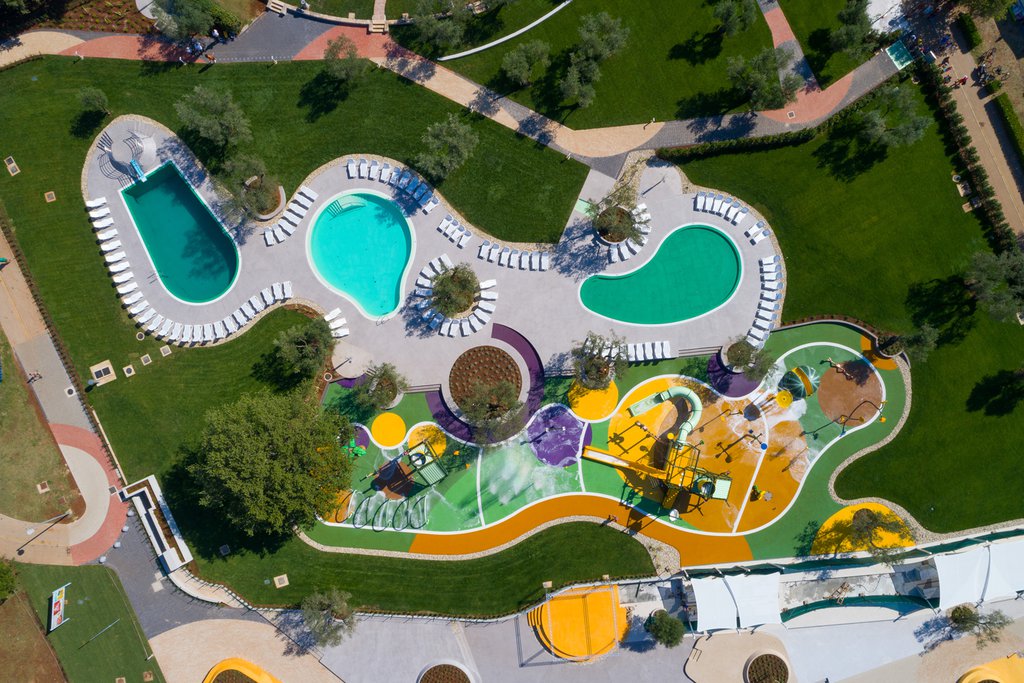 The resort is located by the sea, so it is also an ideal place for water sports enthusiasts . There is a special center for such sports in the bay. Under the supervision of professionals, you can swim "banana", canoe, water ski and dive . We can easily rent a bike or jet ski and a surfboard in the center.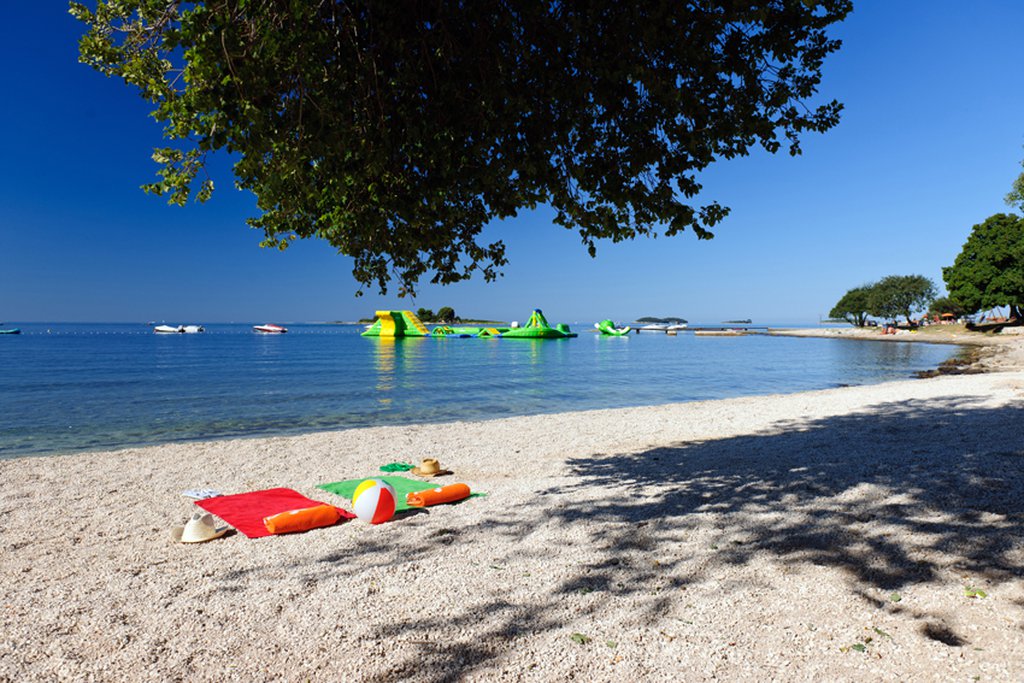 If anyone thought that these are all the attractions they can count on, they were very wrong. When we get bored of playing in sea water, we can change it into hot mineral water , in which we can relax in the Balneo Center in the resort. If, however, we do not prefer swimming, we can spend a carefree time on the beach volleyball, basketball or playing table tennis and billiards. It is worth noting that there is a horse stable near the campground, where you can take part in a horse riding course. In summer, however, additional events are organized for guests, such as dances, zumba and various thematic workshops.
We look at the plate and… the bedroom
It would be a sin not to mention the wonderful Istrian cuisine. The most characteristic local delicacies are truffles and fresh fish . In Camp Polari you can easily try delicious dishes based on these delicacies. The resort has a restaurant and several bars. Feral Fish Restaurant specializes in freshly caught fish or shellfish dishes served in a garlic sauce with parsley. The Brnistra Grill , on the other hand, serves grilled vegetables, meat and fish. The resort also has bars for snacks and cool drinks, and an ice cream parlor.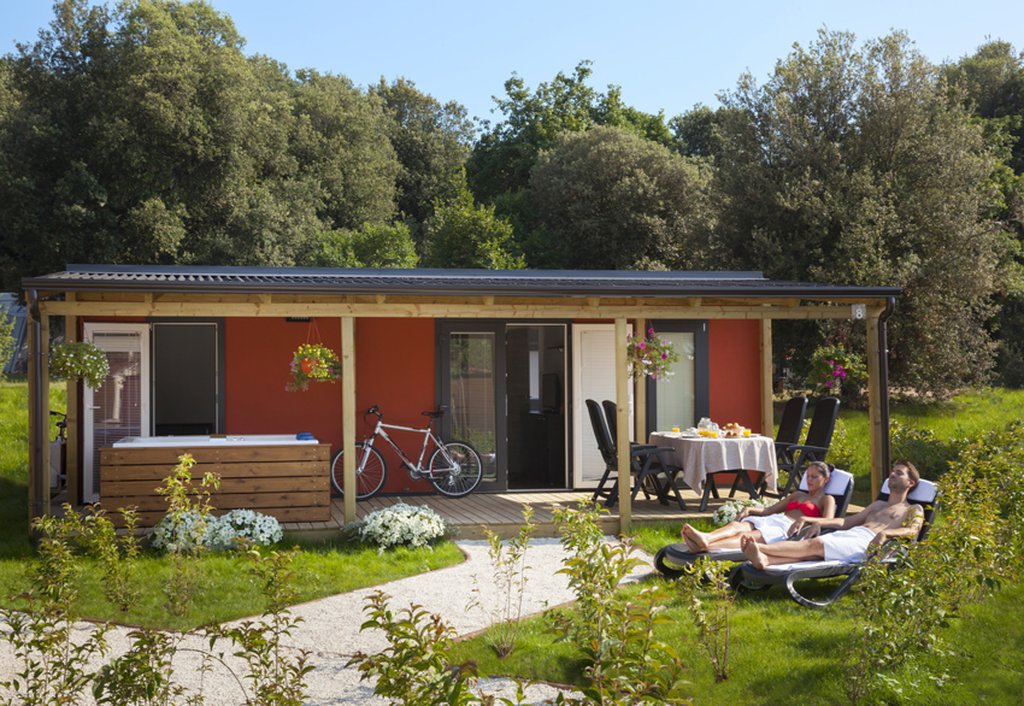 After lunch, return to your air-conditioned room and relax a bit. Camping Polari is a very large resort , which covers an area of 62 hectares and offers guests accommodation of various sizes. We can rent comfortable, well-equipped holiday homes with a kitchenette connected to the living room, bathroom with shower, bedroom with incredibly comfortable beds and a patio where you can enjoy your morning coffee in peace. The cabins also have Wi-Fi and satellite TV. The center also provides plots with sanitary and electricity connections, where we can park our motorhome.
A trip outside the campsite
The Istrian peninsula is not only unique tourist centers, but also unusual towns . Most of them have a picturesque old town and many monuments worth seeing. The second most characteristic town in Istria after Rovinj is Pula . There we will see the famous ancient amphitheater, which in its heyday housed approx. 23 thousand. viewers.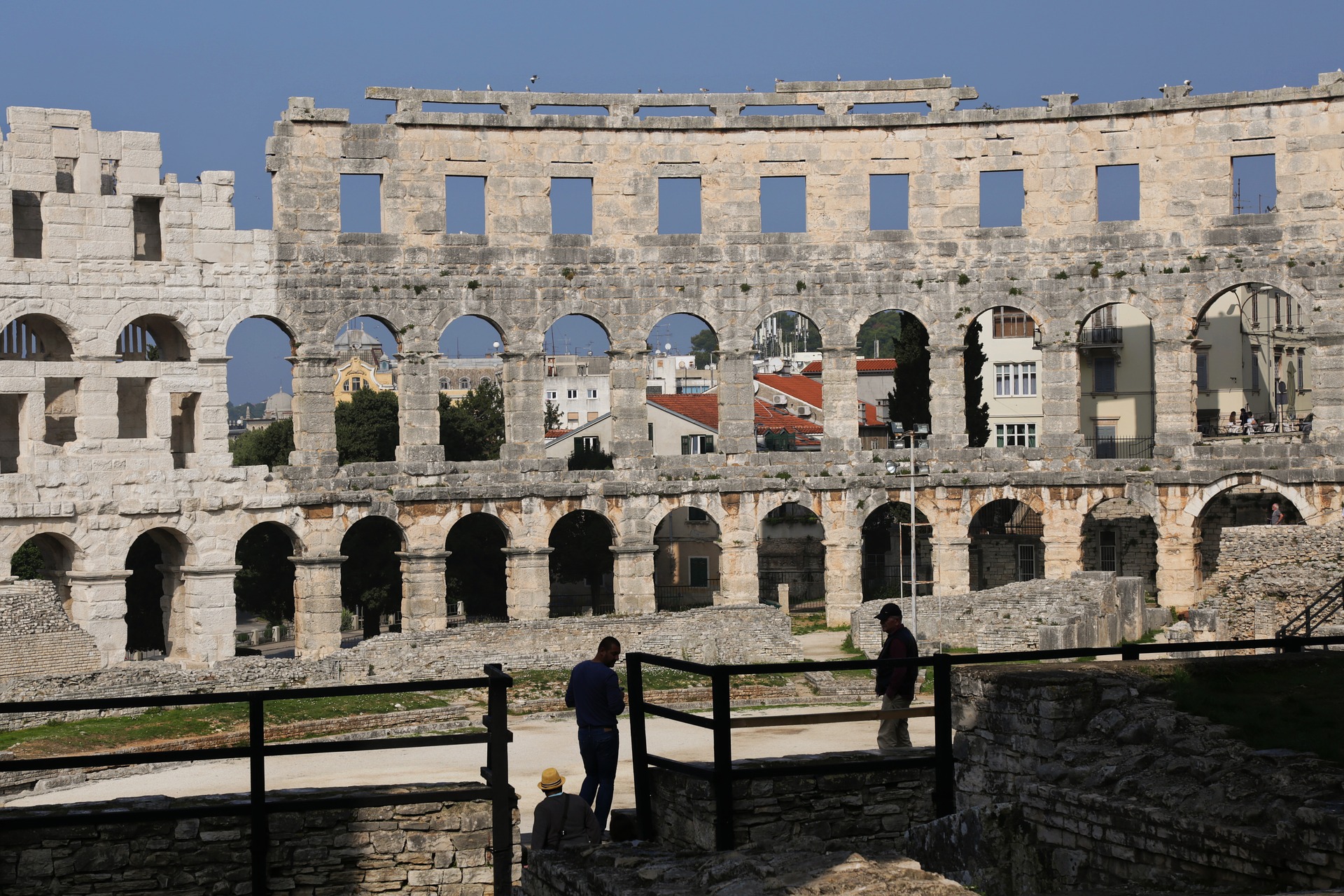 Another interesting place on the Istrian Peninsula is the smallest city in the world . This is Hum, where only 14 people live. Porec , on the other hand, is a historic town with a medieval street layout that has survived to this day. In its vicinity there is a picturesque Baredine Cave, where we can go through an underground route with a length of 300 meters . We will see unusual stalactites and stalagmites there as well as an underground lake. It is a sight that stays in your memory for a long time.
Italy, Croatia, Spain ... are the countries I would like to come back to every summer. I like to discover new places, whether it is a bustling capital city or a quiet town on a mountain slope.
Enjoyed reading this article? Share it!