Where for the weekend with the family? The Mysterious Land of Turisede!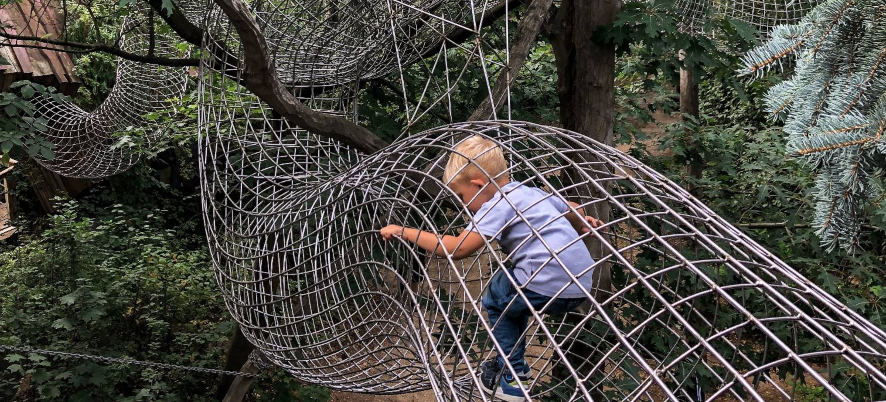 On the Polish-German border, less than two hours from Wrocław, there is an amazing place where adults can feel like children. We visited this adventure park for the first time not only for children this year, and it has been in existence for over 20 years! We are not the only ones who have not heard about it, because, as it turns out, there are still many more guests from Germany than from Poland. It's time to change that! Are you wondering where to go with your children in the fall ? Head towards Germany to the most enchanted park we've ever been to.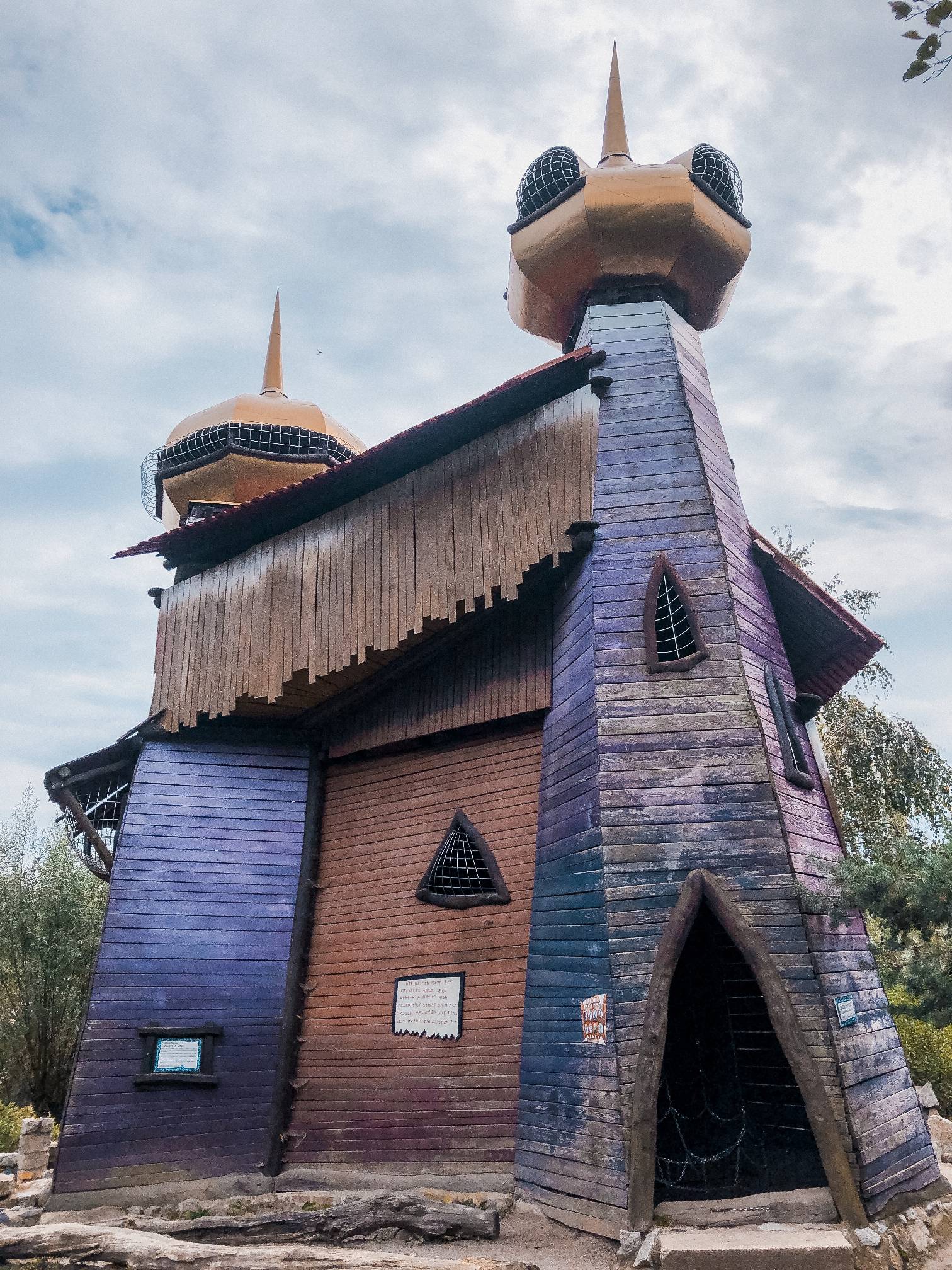 Attractions for children
The park is located in a forest exactly on the Polish-German border. It takes about 15 ha, of which 10 ha on the Polish side and 5 ha on the German side. It is on this side that there are the most attractions and it is possible to rent tree houses. On the Polish side, however, there are more opportunities for walking among nature and animals. These two parts are connected by a pontoon bridge with a cafe on the Nysa River and an observation tower. In the park you will find: playgrounds and a fairy-tale landscape full of hills, tunnels above and below the ground, mysterious passages, fairy-tale animals and even labyrinths among rocks and trees.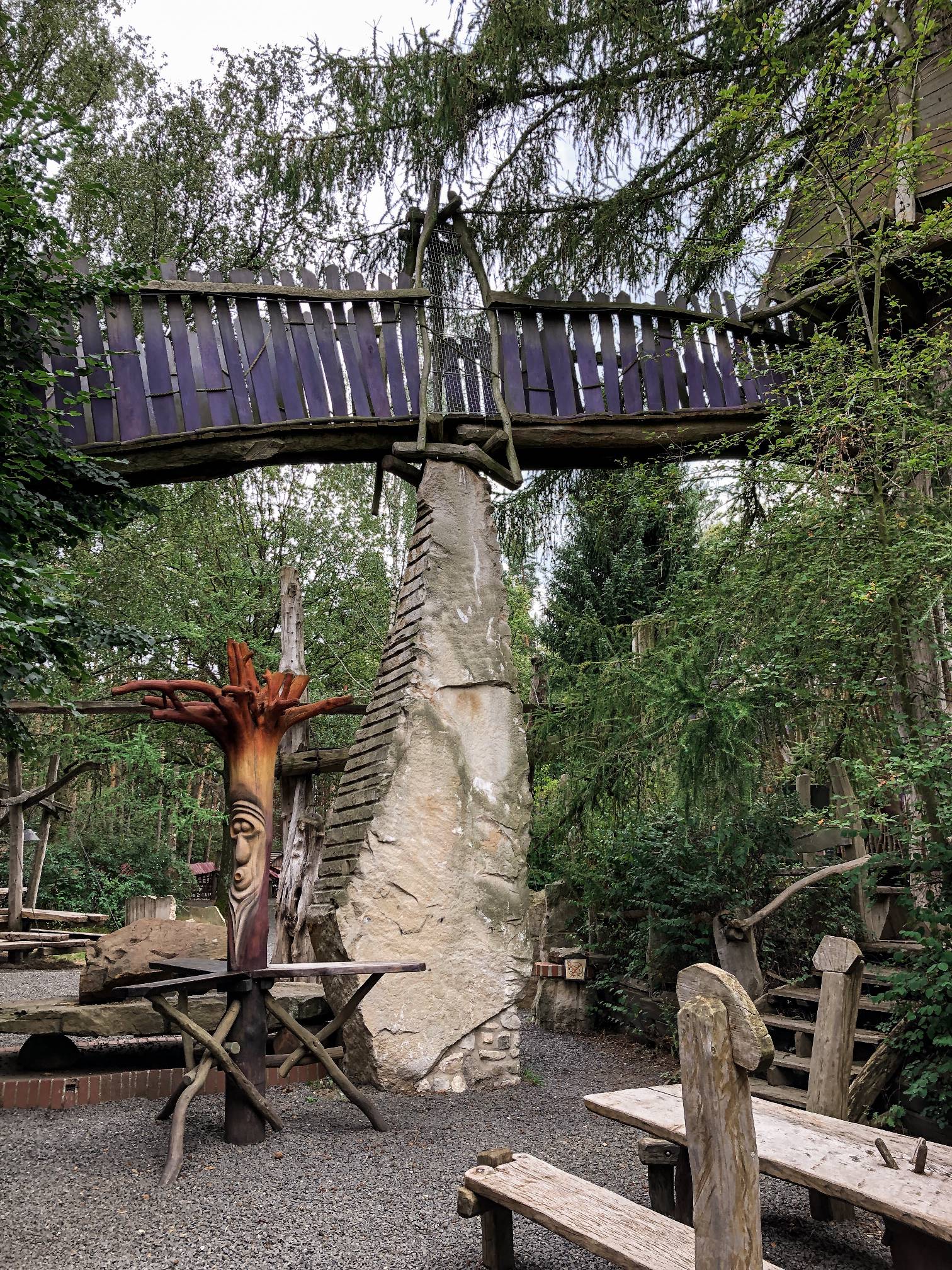 You can enter each place with your child, because all attractions are also adapted to adults. You can climb, crawl, explore and try all day long. In addition, every part of the park is surrounded by myths and legends, thanks to which the hearts of the whole family will beat faster. Every year, the park is enlarged and new attractions are added to it, as well as accommodation, which I will write more about later. It is also worth adding that the ticket for guests from Poland, which is available at partner points, is cheaper!
At the ticket office of the park, you can buy pet food bags, so that the children can feed them themselves. You can book your bath tubs in the wellness section and bathe in real huge pots heated by fires. Maybe you prefer to use the sauna? No problem, a dry sauna awaits you in a wooden treehouse. In the park, you can even organize a birthday party for children , a family picnic or a dinner with friends.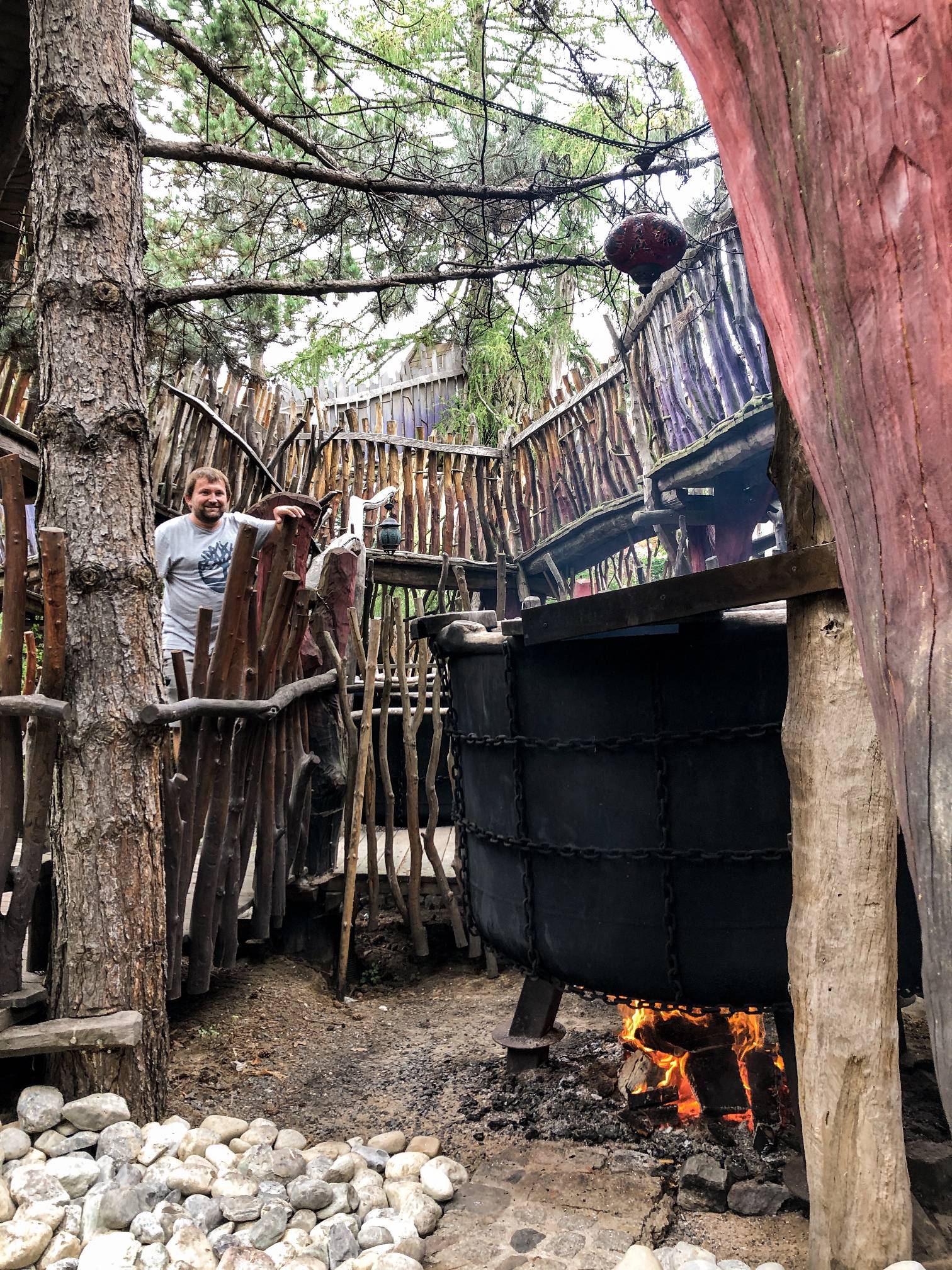 Folklorum and other festivals
The Folkolrum festival takes place every first weekend in September in the Mysterious Land of Turisede . On 18 stages you will see concerts, shows and cabarets. In addition, in the park, you can see exhibitions of handicraft artists and take part in workshops. The entire festival is marked by tolerance and friendship between nations.
But this is only one of the events that take place in the park. From April to October, when the park is open to visitors, there are more interesting events: Tree House Building Day, Funkelorum, Children's Day, Turisedum - Summer Solstice or Hollowum are just some of them that are worth seeing.
Tree houses
Turisede is the first complex of tree houses in Germany, of which there are as many as 9. The tree houses have their own toilet and shower. Everyone is different and original and they all have different names related to their tutor. There is, for example, the Babadoro Herbalist's House, Bergamos Guest Nest or Fiona's Air Castle. From some houses you can even take a slide down instead of going down stairs, while others have a shower that is really breathtaking.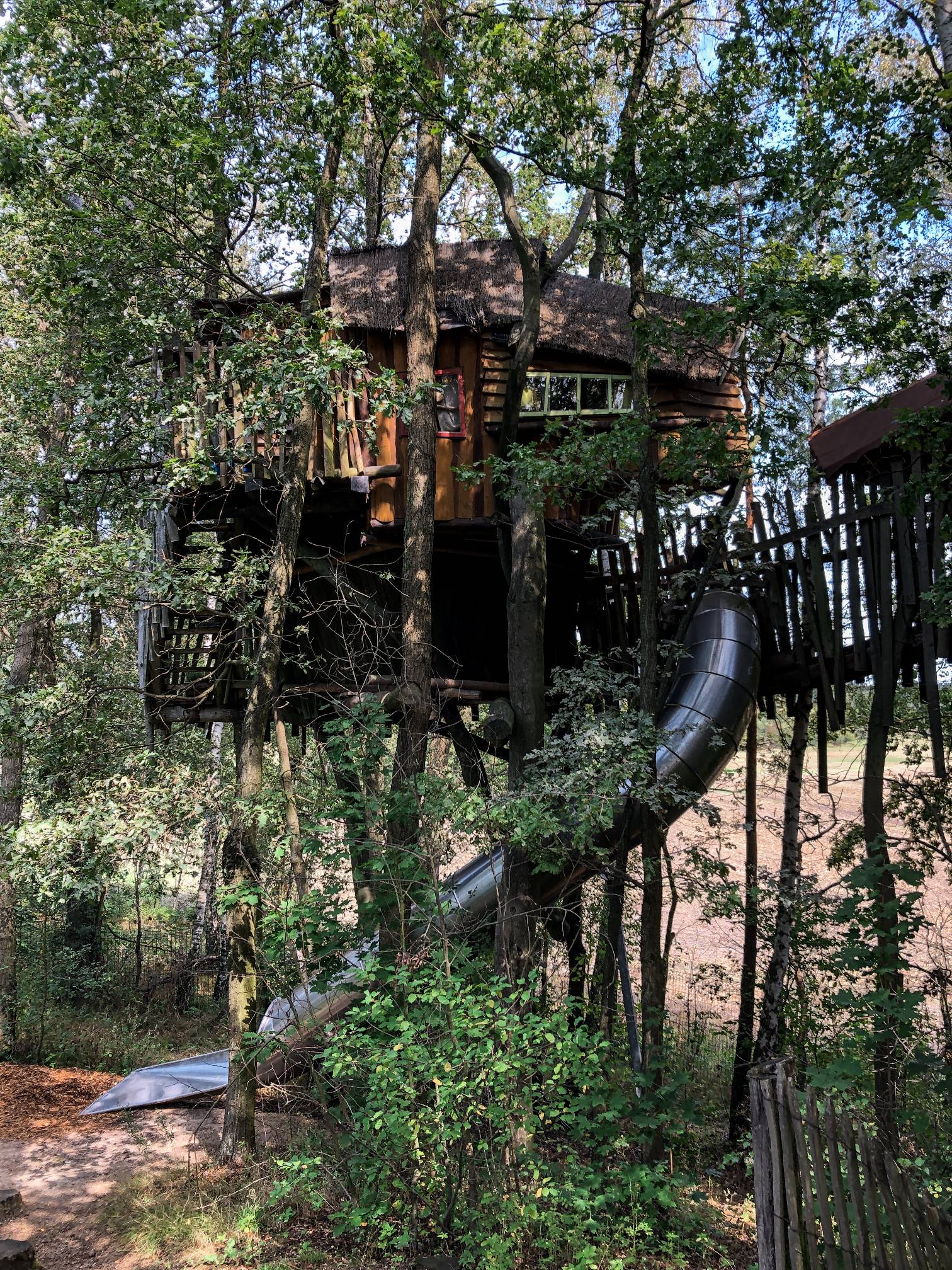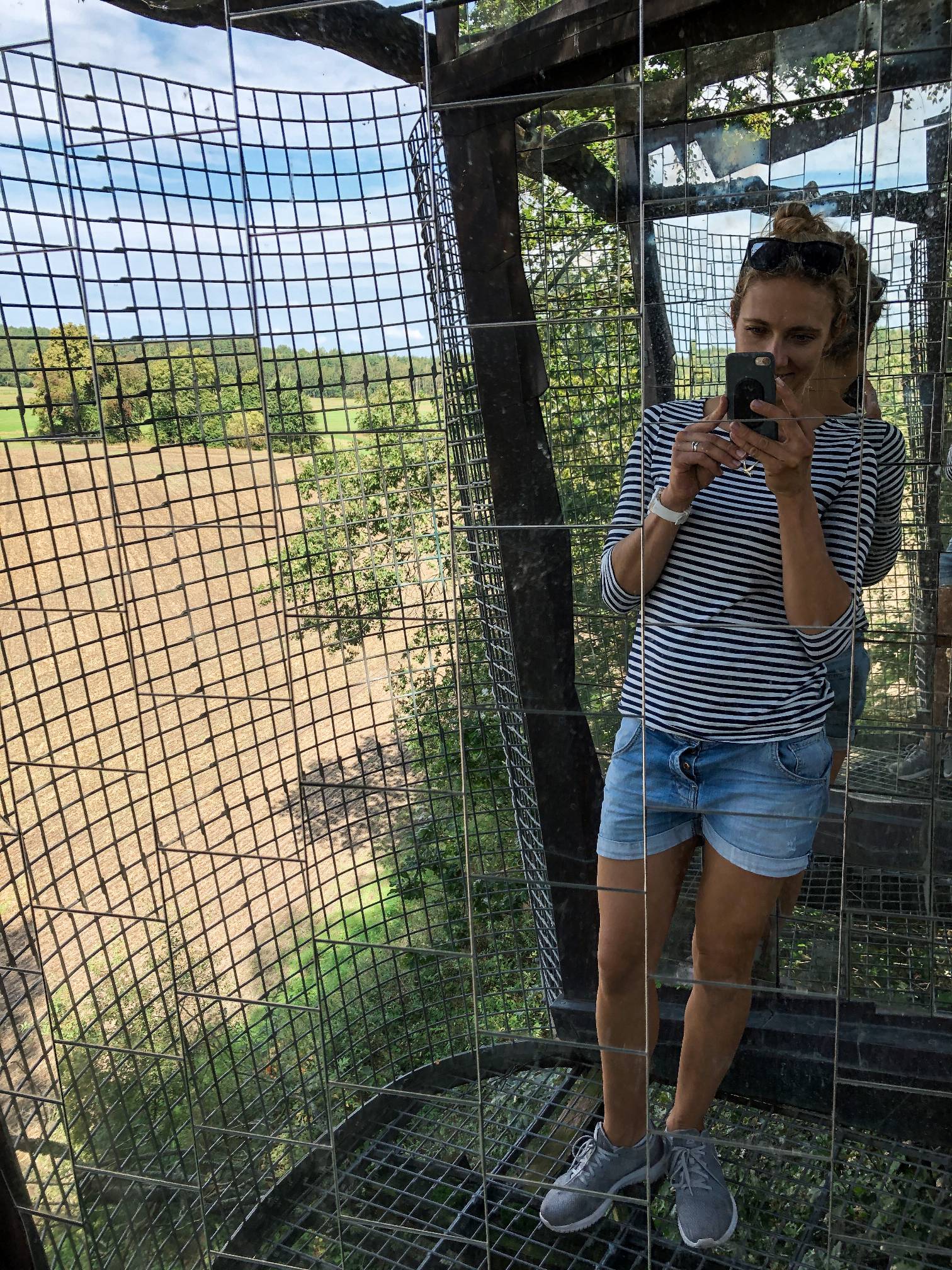 In addition to the tree houses, the Mysterious Land of Turisede has other types of accommodation. There is even a house that is underground and a lot of tents, which are already set up for the convenience of guests and additionally have a wooden floor. The tents are located on a campground outside the park, along with motorhome pitches in a place called Behütum.
What's the best way to enjoy the Mysterious Land of Turisede?
We had a guide - Michał, who works in the park and he helped us find out more quickly, because we only had half a day to visit it. But if you have more time, the best way to explore the park is to just get lost in it. First of all, as Michał says, you need to have an open mind and be prepared for the surprises that await us in the park, such as a cow grazing on the roof of buildings or Turisede or a deer rabbit!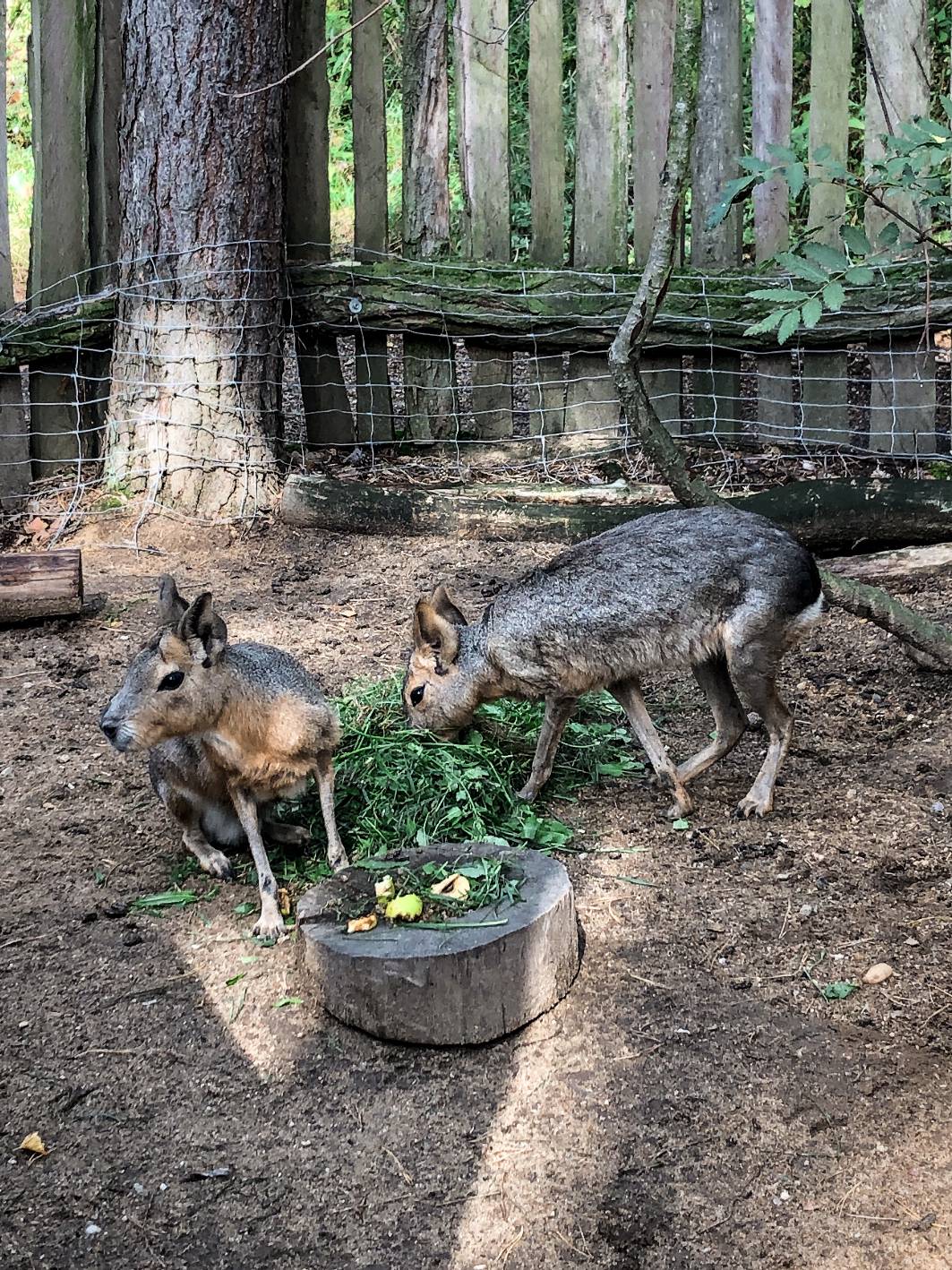 If you like field games, we especially recommend taking maps with riddles from the reception desk, which will tell you in what order to visit the park and ask you to look for hints all over the park.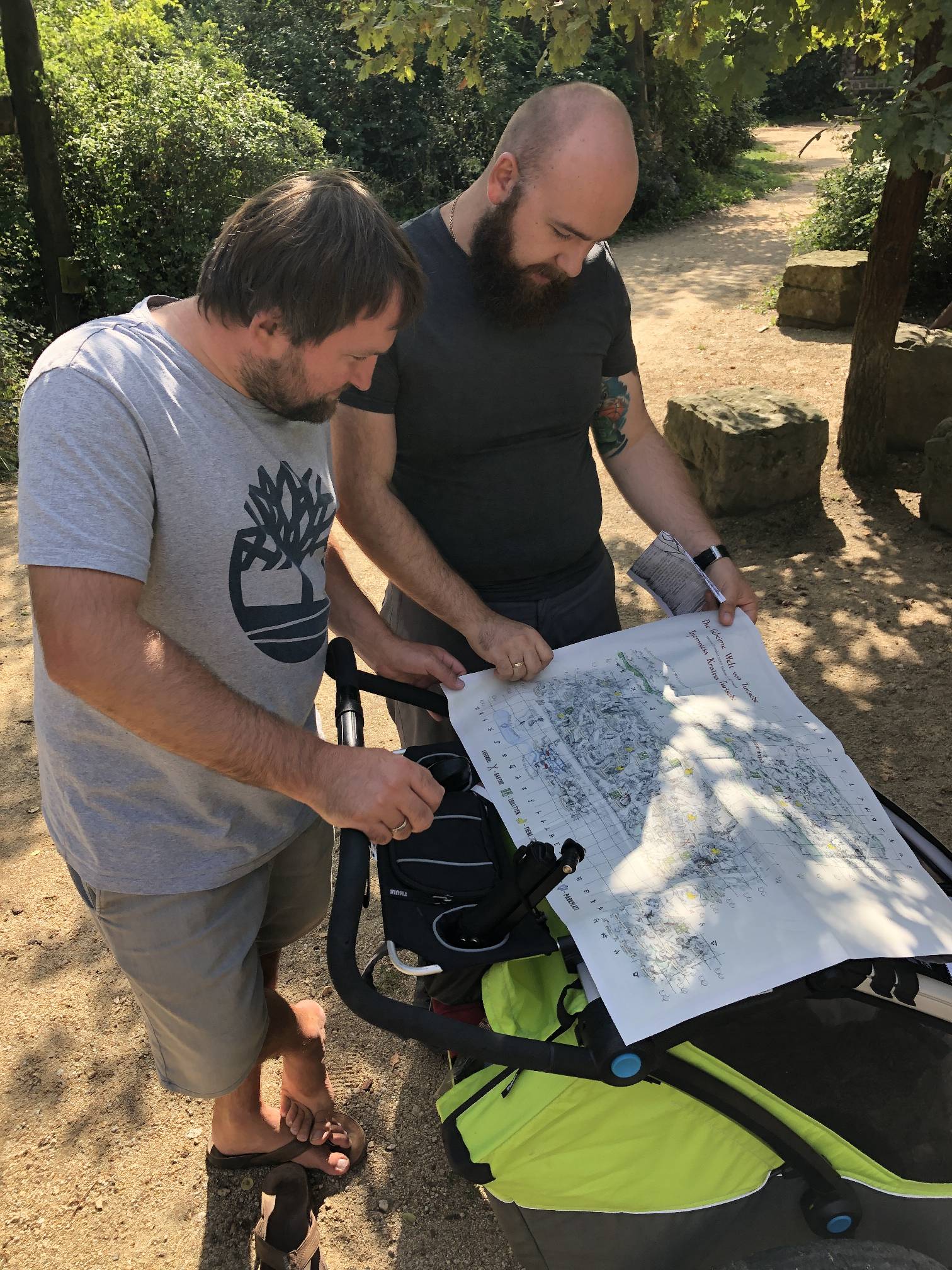 Where to eat
There are several food outlets and a cafe in the Park. If you are going to sleep in the park, I recommend buying breakfast, which is served as a buffet in the Dziupla Restaurant (Baumstammlokal). There is even a kids' corner in this restaurant, which will introduce your little ones to the unique atmosphere of the park from the morning. It was funny that a nice Polish woman served us coffee during breakfast!
We had lunch in the afternoon in the same restaurant. I especially recommend the duck leg. If you do not want to eat in a restaurant, in the park you can eat sausages from the fire, which you need to light yourself beforehand, and you need to fry the sausages yourself, of course! There are a dozen or so special fireplaces and places to sit for guests. In my opinion, it is a great idea for a family meal together. If you want a coffee and something sweet, be sure to check out the floating cafe on the Nysa River.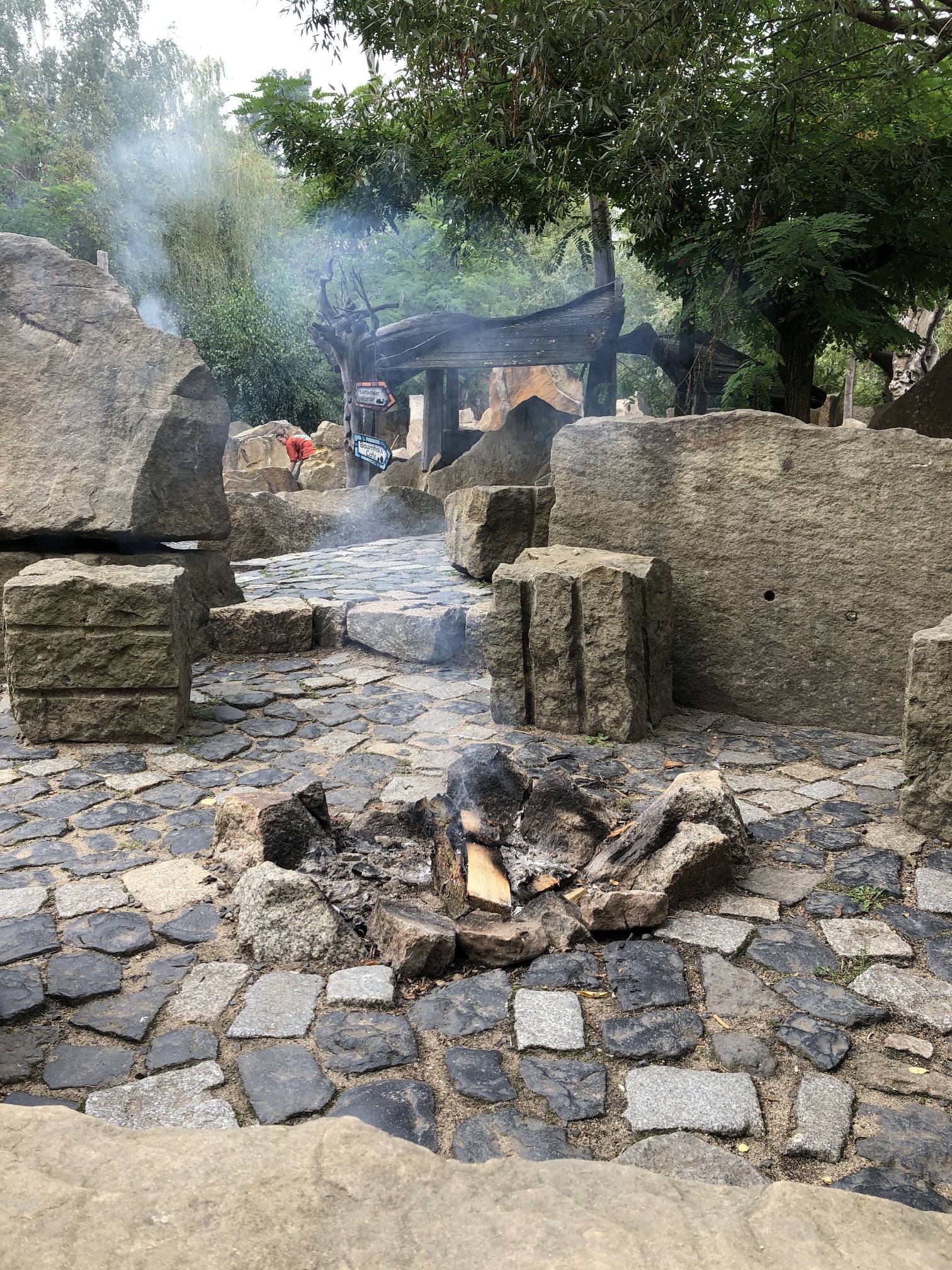 Entry and accommodation pricelist
We stayed for the night on a plot in the Behütum part. It is located outside the park, but very close to it - about 200m to the main entrance. We had the option of connecting to electricity on the plot. There are also toilets on the campsite. We paid 24 € for the camper and family (2 + 2), but we paid nothing for children up to 4 years old. If you have children aged 4 to 14, you will pay € 5 for camping. In Behütum you can also rent tents, large group tents, tree houses, or you can just set up your tent.
If you prefer to sleep in the middle of the park, we especially recommend sleeping in tree houses. An example price of the Bergamosa Guest Nest bungalow, which can accommodate up to 6 adults, is 340 € per night. This chalet is heated, so it is also available for rent in fall and winter!
Breakfast in the park is paid extra and costs € 12 per adult and € 6 per child.
The entrance to the park itself starts at € 9 per adult and € 6 per child. In high season, it is more expensive, but Polish guests can buy tickets at a better price at selected partner points in Poland. But even in winter, the entrance to the park is completely free. However, it should be remembered that some of the attractions and restaurants are not available at this time.
You can enter the park with your dog, but you will need to buy a poop bag at the reception desk.
Turisede - an idea for a family weekend
It is worth staying in Turisede for at least two days. This is a great place to spend a family weekend, but I can assure you that even these two days will not be enough to see everything this adventure park has to offer. If you are looking for attractions for children near Wrocław or a place to stop on your way to or from your vacation, you must definitely check it out. We stayed here with the whole family on our way to a camping holiday in Germany. For two weeks, we visited four amusement and adventure parks and the Mysterious Land of Turisede was the first on our way.
You can watch the movie from the Mysterious Land of Turisede here and on our YouTube channel . Subscribe to it today so you don't miss more videos from this and other trips.
We have created the CampRest portal for people who value freedom and travel on their own.
Enjoyed reading this article? Share it!