Where to vacation abroad? Of course for camping!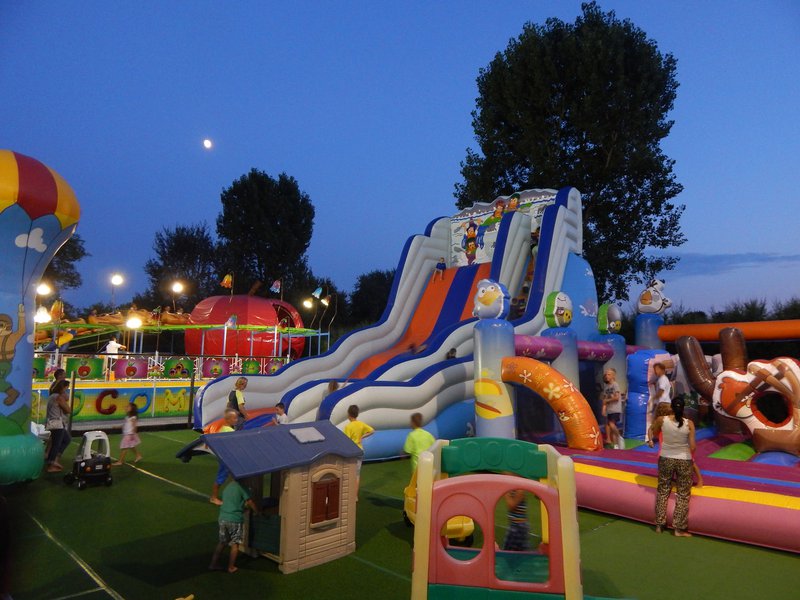 A campsite is an ideal place for a holiday with children - games under the supervision of animators, a swimming pool , and often even an aqua park , and plenty of peers to have fun with. No wonder kids love it.
"Does anyone know a proven campsite for children 4 and 8 years old? I am interested in some cheap bungalows or houses by the sea , it would be good to have a swimming pool. What are the costs? 2-week stay, can anyone recommend anything?"
"We are going camping for the first time with our children (daughter 4 years old and son 1 year and 3 months old). We will be grateful for any valuable tips."
You can find dozens of such threads on the Internet, which clearly confirms the constantly growing interest in camping offers. Families with children are a group looking for attractive places with quiet nights, reasonable prices, as well as playgrounds and animator care . Many campsites have met their expectations by preparing offers aimed specifically at such guests.
Beach holiday? Choose a campsite!
A family that decides to spend their holiday camping will have something to remember. Children will not be bored, and parents can rest assured about their safety - more and more centers offer the opportunity to leave children under the care of professionals, while adults relax, e.g. by the pool or in a cafe.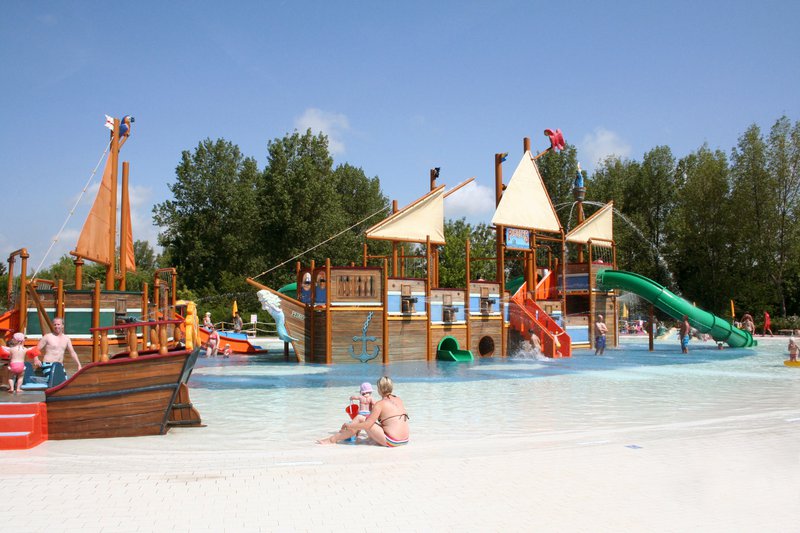 Modern campsites offer a range of entertainment for all ages . The youngest guests have access to amenities such as a playground and football, volleyball and basketball courts. They have smaller and larger swimming pools (also heated) with a separate children's area, water playgrounds, spray parks, jacuzzis and slides . Multi-hectare campsites even have their own huge aqua parks .
Campsites for kids...
More and more campsites tempt with an extensive offer of entertainment for children, which can be seen on the example of centers in the Gulf of Venice. Such a center is no longer an ordinary camping site . For example, Pra' delle Torri Holiday & Golf Center in Caorle has huge inflatables in the playground for all ages. Union Lido Park & Resort in Cavallino-Treporti offers children's swimming pools . In turn, Sant'Angelo Village has a complex of swimming pools with water slides . It is a very well-kept and colorful campsite, which is why families with small children like it. In such places, little ones will feel like in paradise. They can splash in the warm water for hours and use the miniature slides. You can find ideal campsites for children in our campsite search engine .
In summer, many campsites host shows and performances for children, organized by animators. They also run children's clubs . Little ones can draw in them and take part in creative workshops that develop their imagination. In special children's zones, there are games that develop psychomotor skills and games that help with socialization.
…and for teenagers
Children from a few to a dozen years old will have as much fun at the campsite as the little ones. Whether on a large playground, a wave pool or on a pirate ship ( Camping Ca'Savio, Treporti ).
Older children can easily learn that learning doesn't have to be boring . A good example is the Croatian campsite Čikat. In his Pepé Amusement Park, children can have fun in the sports hall and take part in educational workshops where they will learn about the Lošjin dolphin and griffon vultures. In addition, animators offer daily entertainment programs such as mini discos, carnival balls, volleyball matches and bicycle trips.
You don't have to look far for a campsite with a wide range of games and activities for children. In 2014, the animators of the Holiday Camping Resort in Łazy conducted a number of activities for the whole family, including Speedminton tournaments, Rodeo Bull, Podchody, Aquaparty and Aquadance, volleyball and beach soccer games, as well as cinema screenings and swimming pool competitions.
Regardless of whether we go camping in Poland or abroad, it will be an unforgettable time. Both parents and children are guaranteed memories that no tour program with a hotel stay can provide.
Now planning your holiday can be even easier thanks to our search engine for promotional offers at camping sites. In addition to promotions at campsites, you will also find last minute offers for renting a camper or caravan. To make a reservation, simply contact the campsite or rental company in question and refer to one of the offers below according to the instructions in the offer. Camping Promo does not mediate reservations, but only helps you find the most interesting promotions available on the market.
A writer by profession, a passion of a cat. One day he will see what is behind the Urals - good to Vladivostok. So far, when he can, he enjoys the sun of the countries of southern Europe. And it's also fun;)
Enjoyed reading this article? Share it!