Croatia for demanding ones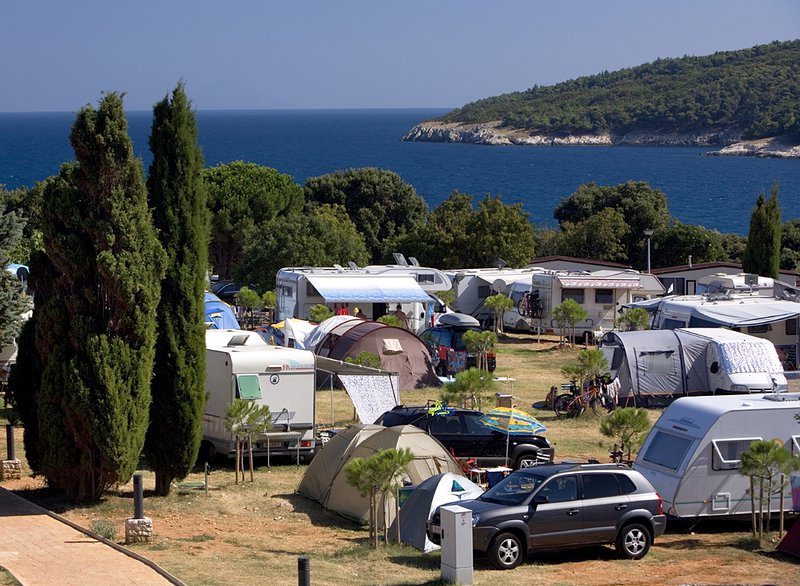 Although Croatia is an extremely popular summer destination and its attractions seem to be well known, it still manages to surprise. People, who don't follow the popular routes described in travel guides, and rather choose unknown corners, know this best. In this respect, CARAVANNING fans are in a much better position than tourists participating in trips organized by the travel offices.
Convenient MOTORHOME will take them everywhere, even in places extremely intimate, such as Sveta Marina. It's a tiny Croatian village, formally belonging to the Istrian county. The number of permanent residents doesn't exceed 50 people, but each year it's visited by quite a large number of tourists, who value the peace and quiet, and at the same time want to see this unknown side of Croatia. CAMPING in Sveta Marina is a great place for a family vacation with the kids or romantic trip for two.
Sveta Marina and surroundings
Picturesque landscapes of Istria literally provoke MOTORHOME trips. It's worth going to the town of Labin, located just five kilometers from the Adriatic coast. Amazing old town dominates the rest of the city, and is a great observation point. The great attraction is the local lapidary, which is a collection of stones and stone parts of the historic buildings. The nearby harbor of Rabac, very popular among tourists, will appeal especially to kids bored with the blissful lounging on the beach. CAMPING Marina is a perfect starting point for such expeditions. An additional advantage of this accommodation is its location: right on the beach offering plenty of activities for children and adults.
Take the advantage of the Mediterranean climate!
Great weather, typical for Croatia should be a sufficient reason to park your MOTORHOME here for a little bit longer. The pebbly beach with a beautiful view over the Kvarner Bay tempts lovers of a natural tan. Nonetheless, spending a whole day on a sun lounger would be an unforgivable sin in the place, where the world famous and award winning dive center is located here. It's a place, where you can admire the extraordinary richness of the underwater world, and if anyone have ever wore a diving suit can take diving lessons, and a quickly plunge into the blue depths with an instructor. It's worth seeing beautiful rock tunnels surrounded by stone walls and underwater nature reserve, while experienced divers should necessarily go to a place, where lies a well-preserved wreck of an Italian merchant ship, which sank in 1915. If you are planning to visit Sveta Marina in August, you won't miss Marina Divers Festival - an event dedicated to all fans of diving. If you prefer to admire the sea on the surface, a good idea would be to rent a boat. Through Sveta Marina runs a picturesque seaside trail ideal for hiking and cycling.
Where to stay in Croatia?
Caravanning enthusiasts should check Camping Marina, located in the immediate vicinity of the beach. CAMPSITE covers an area of 5 ha. It can fit up to 300 people. You can come here with your pet. There're plenty of attractions for children, provided by local animators. Moreover, you can dine in the restaurant located in the CAMPSITE.
Portal CampRest stworzyliśmy dla ludzi, którzy cenią wolność i podróżują na własną rękę.
Enjoyed reading this article? Share it!