ITALY 1 - A trip to the edge of the heel - Italian coast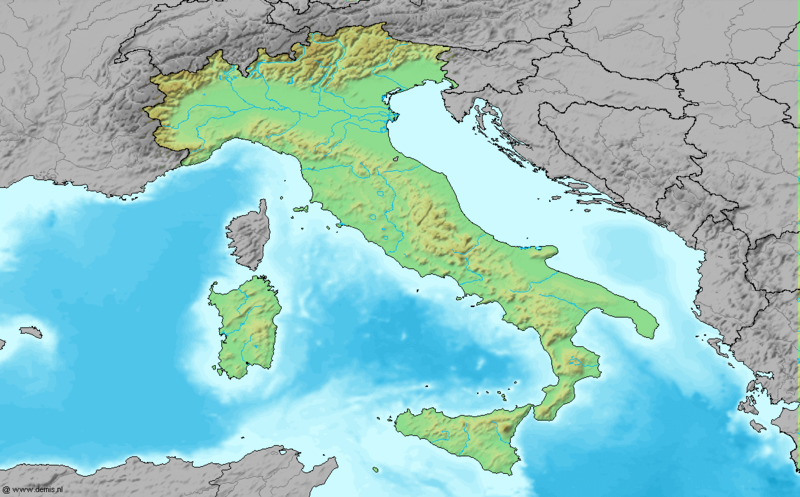 Italian boot
Everyone, who loves warm see, sandy beaches and sun, dreams of exploring the coast of Italy. And it's not about a blissful relaxation with a drink in your hand, but about more intense exploration. What about taking a few days ride down the coast of a famous boot? Experience a lot of adventures, see many interesting places when enjoying the sun? Moreover, before you get to the heel itself, you have to cover many kilometers along its "shank". Such a journey can start from the city of Trieste, located in northeastern Italy. It's a picturesque place with a wonderful city hall, romantic lighthouse and enormous Miramare Castle, which stands right by the seashore, near the city. Trieste boast of its monuments, especially of charming buildings located in the historic part of the city. It's really worth devoting some attention, and spending some time.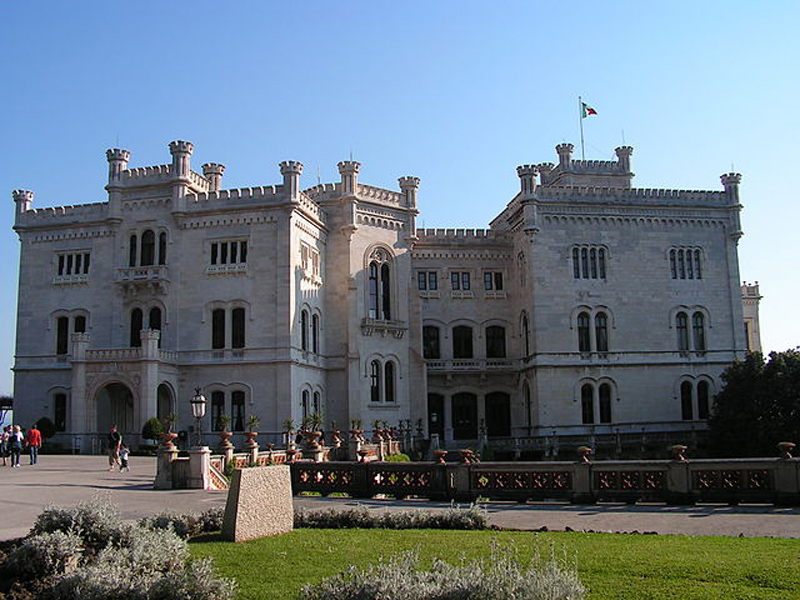 Later, we'll visit Padua. En route we'll subtly touch Venice, that is Mestre, but this place deserves a separate story. We'll be back here. Meanwhile, we'll focus on Padua, and its unique architecture. Churches, basilicas, and palaces built on a grand scale – constantly delight visitors. Majestic Basilica of St. Anthony, Palazzio Della Regione or the statue of Gattamelata, created by Donatello himself, is just a small part of the major attractions. It's worth to know, that in Padua is located 16th century botanical garden, which is regarded as the world's oldest academic garden. Another point of our trip would be Ferrara, with its monumental Gothic cathedral. Later we'll head toward the coast, to finally start the right part of our journey – the journey with a view of the azure sea.
Along the coast – Ravenna and Rimini
We get to Ravenna, famous for the fine mosaic. Especially beautiful is the mosaic dome of the Orthodox Baptistery. The temple is one of the best preserved baptisteries built in the fifth century. Apart from the sacred monuments, Ravenna attracts with the seaside Marina di Ravenna. The local infrastructure is excellently prepared – there're rows of cafes along the beach in which you can sit and chill after sunbathing.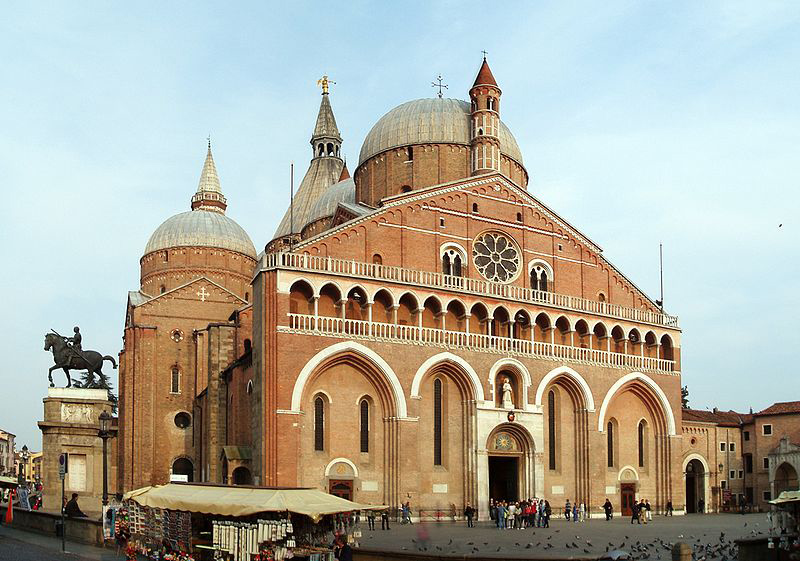 Even more popular is Rimini, located about 30 minutes drive from San Marino. As for such a small town is excellently prepared to host a huge number of tourists – there's six railway stations, three airports, and in the city you can use a nice, old trolley. There're also a lot of monuments, such as Ponte di Tiberio, a solid bridge, however, Rimini's biggest attraction are its beaches and seaside. Each year the place is crowded with tourists. Star of the Disco Italo from the 80's dedicated a song to the city, called "Welcome to Rimini".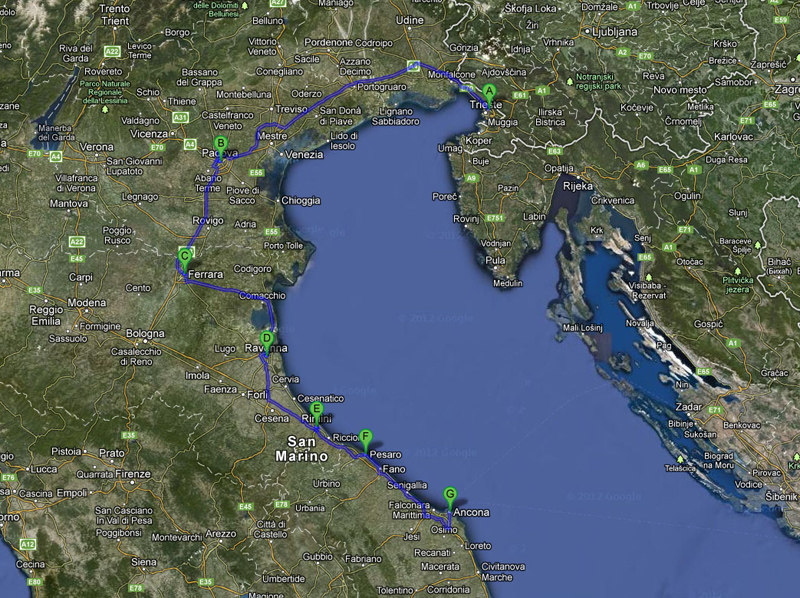 Strolling along the coast, you have to make stop, even for a while, in a very interesting town – Pesaro. It has a beautiful, 7-kilometers-long beach, and in the close proximity is located Monte San Bartolo National Park. It's a resort perfect for families with children, the water is shallow and the beaches are clean (it has been awarded international Blue Flag, including in 2012), there's a lot of quiet and greenery - but not during high-season. A seaport is located in Pesaro, from which you can get to the other side of the Adriatic Sea in less than 2 hours. Monuments enthusiasts will be happy as well – historic center with charming churches and fortresses will be pleasing their senses.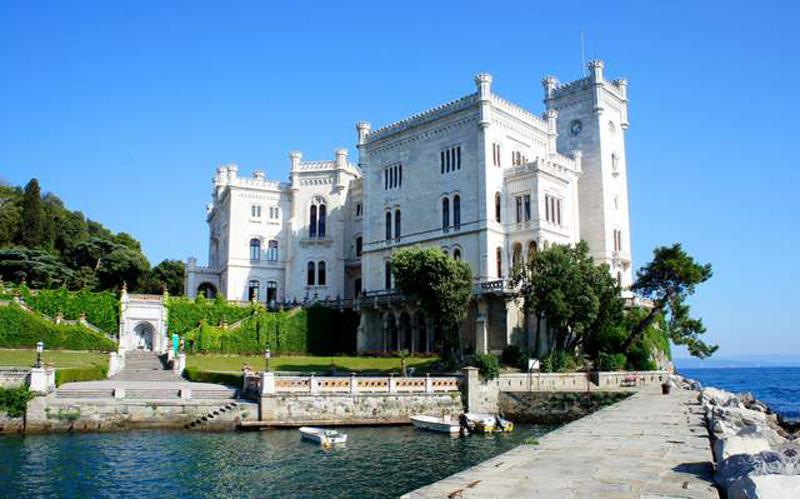 It's pretty close from here to the picturesque seaside hills, on which another city is located – the city of Ankona. Before we get to the beach, we can see one of the local biggest attractions, the Arches of Trajan (from about 115 a.d.). Equally interesting is a richly decorated portal of the St. Francis Church. Many of the monuments are already gone, because in the 1972 the city was hit by a series of strong earthquakes. Ankona also has a large seaport, and thanks to the ferry cruises it links the Italy with Croatia and Greece. Local beaches are very often described as a paradise. An additional virtue would be Parco Regionale del Coner, located right next to the city. It's a protected area of a unique beauty, with numerous romantic coves and rich fauna.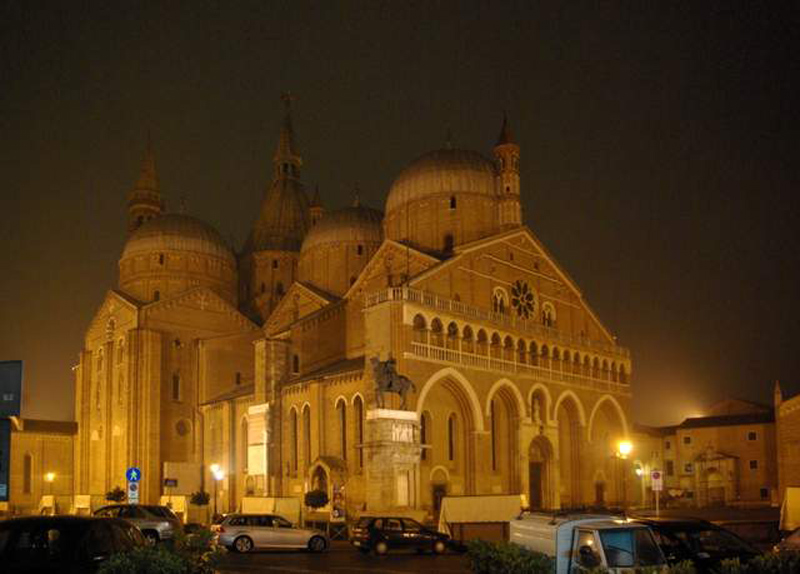 The route from Trieste to Ancona has about 560 kilometers.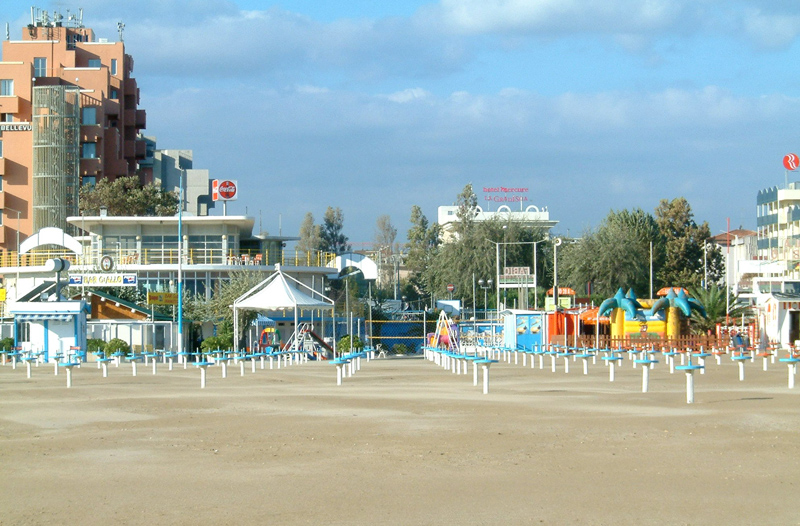 Ancona and the first long stop.
Another point of our trip would be delicious, baroque Lecce. Meanwhile, before we'll move on with our trip, we'll go to a campsite Rocca Mare (Via Aspromonte 2, Falconara Marittima), where the price for a camper ranges from 6 to 10 Euros/night, when the accommodation of an adult costs 3,5 – 5,5 Euros/ night. There're a lot of equally beautiful campsites in the area, which isn't surprising, considering the beauty of the local scenery. And those beaches… You can truly fell like in a paradise.
Z zawodu pisak, z zamiłowania kociara. Kiedyś zobaczy co jest za Uralem - dobrnie aż do Władywostoku. A póki co, kiedy może, cieszy się słońcem krajów południowej Europy. I też jest fajnie ;)
Enjoyed reading this article? Share it!