Road tolls - with a caravan around Europe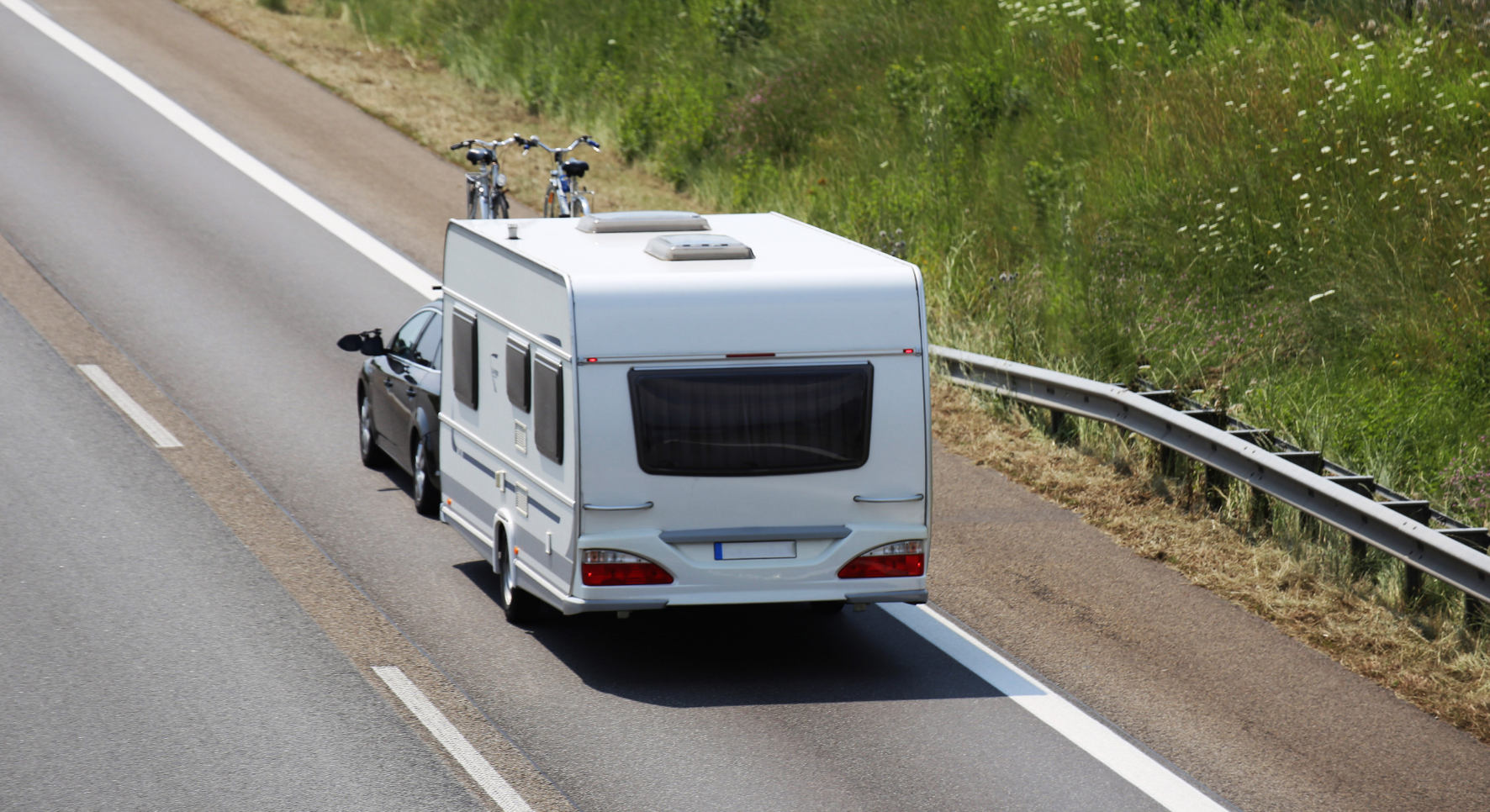 The use of most European motorways and expressways is (unfortunately) subject to tolls. Despite the ubiquitous bureaucracy, so far the member states of the European Union have not managed to create a uniform toll collection system that would allow travel without any formalities, regardless of the weight category of the vehicle or the number of vehicles in use. As in the case of motorhomes, the owners of caravans in many countries are subject to different classification depending on whether their set is within the GVM of 3.5 t or exceeds this value.
As it turns out, the permissible total weight is sometimes not the only or - paradoxically - even not taken into account. In some countries, it may be simply ... the height of the vehicle or vehicle harness that matters. In today's material, we will look at the rules for settling trips in key transit countries and the most popular destinations visited by caravanning fans from Poland.
Road tolls in Europe
Albania
In Albania, we have no fees or vignettes. There are, however, a few exceptions, such as the Kalimash Tunnel (5.65 km long). Depending on the size, we will pay for a journey between EUR 5 and EUR 17. From autumn 2019, the A1 motorway leading from the Adriatic coast towards Kosovo is also tolled. The journey can cost us between EUR 5 and EUR 22.50.
Austria
The country is considered to be very restrictive in terms of fiscal policy. The main reason is that Asfinag - the Austrian road administration - does not receive significant subsidies from the state budget, and all repairs and construction of new roads (with some exceptions) must be covered from its own budget.
The system of vignettes placed on the windshield of the vehicle, functioning until last year, has been supplemented with an electronic system, where payments can be made online. Importantly, when traveling through Austria with a caravan, we do not have to declare or pay for it. If the GVM of our tug does not exceed 3.5 tons, it is enough to purchase a vignette for a passenger car. A 10-day vignette costs EUR 9.60, and a two-month vignette - EUR 28.20. Details (also in Polish) can be found at www.shop.asfinag.at/pl .
WARNING! A vignette purchased electronically in accordance with Austrian consumer law is valid from the 18th day from the date of purchase - be sure to consider this fact before ordering and plan ahead. The vehicle number is each time verified by the camera system.

Italy, Portugal, Spain and France
For the most part, tolls are collected at collection points. These countries have separate electronic toll collection systems known as Telepass, Télépéage, Telepeaje, Libert-T-Box, ViaCard or EASYtoll, respectively. The systems are complicated and not very transparent. There is a solution that allows passenger cars and caravanning teams to pay electronically in all three countries - it is Bip & Go. The purchase of such an electronic vignette allows us to travel using "fast lanes with telemetry service" at the gates of all roads and settle accounts with one entity based on the total number of journeys after the exit. More details at https://www.bipandgo.com/ (the cost of the device itself is EUR 20, and maintenance is EUR 1.70 / month plus tolls).
It should be emphasized that the use of this type of box makes life significantly easier, especially in France. Due to the different administrators, the toll collection system is extremely opaque and complicated here. France is a country where the basis for billing is the vehicle height. Importantly, the height includes alcoves, sleeping roofs and roof air conditioners, but not antennas or luggage racks).
Germany, Belgium, the Netherlands
At our western neighbors, we drive a caravan with a passenger car up to 3.5 tons free of charge (except for tunnels such as Liefkenshoek in Belgium).
Bulgaria
All national roads and highways are tolled for passenger cars, vehicle combinations and trucks. Additional tolls are levied on certain bridges across the Danube River. The electronic vignette can be purchased for 7 days (EUR 8-45), 30 days (EUR 15-89) or a year (from EUR 50). Vignettes can be purchased via the website bgtoll.bg. If the GVM of the set does not exceed 3.5 tons, one vignette is enough. If we travel with a trailer and the total GVM of the set exceeds 3.5 tons, then we are obliged to pay an additional vignette for the trailer.
Croatia
The country is covered by a network of toll roads with toll collection points, and some tunnels and viaducts are subject to tolls. They are calculated on the basis of the vehicle height, weight and number of axles. Details at https://www.hac.hr/en/toll/toll-rates
The czech republic
In these countries, it is enough to purchase a vignette for the car - tug and there is no need to pay additional fees for the trailer.
https://electronic-vignette.cz/pl

Greece
In Greece, the toll road network is managed by as many as 6 different entities, and the classification of vehicles is (usually) based on the number of axles and vehicle height. The system is far from perfect, the categorization is often done "by eye", which in practice leads to situations in which we can pay X amount for the same section of the road, and then be charged Y amount on our return, depending on the operator's whim on the gate. The same applies to key crossings / bridges.

Latvia Lithuania Estonia
The toll system applies only to trucks with a GVM exceeding 3.5 tons. Passenger cars, caravans and campers are excluded.
Slovakia
In Slovakia, you should remember to purchase an additional vignette for the trailer, if the GVM of the set exceeds 3.5 tons. Vignettes can be purchased for 10/30 days or a year. Details on the website https://eznamka.sk/pl
Slovenia
Cars up to 3.5 tons can be divided into 2 categories:
2A - height above the front axle not exceeding 1.30 m (also sets with trailers) including motorhomes
2B - height above the front axle above 1.30 m (with or without a trailer), excluding motorhomes
Tourists most often use the options for 7 days (2A: EUR 15, 2B: EUR 30) or 30 days (EUR 30/60).
From the beginning of 2022, vignettes are available only in electronic form.
https://evinjeta.dars.si/selfcare/en
Hungary
Vehicles in this country are classified - category D1 are passenger cars up to 3.5 tons with up to 7 seats. When used as a towing vehicle of a D1 vehicle, the trailers are free of charge.
If the tug is a B2 (7-9 passenger car) or D2 (delivery) car, an additional vignette for the trailer is required.
https://www.hu-vignette.com/
(As of January 2022)
In a separate material, we will devote our attention to travels around Scandinavia / Nordic countries.
Enjoyed reading this article? Share it!