10 essentials for a vacation with an infant at the campground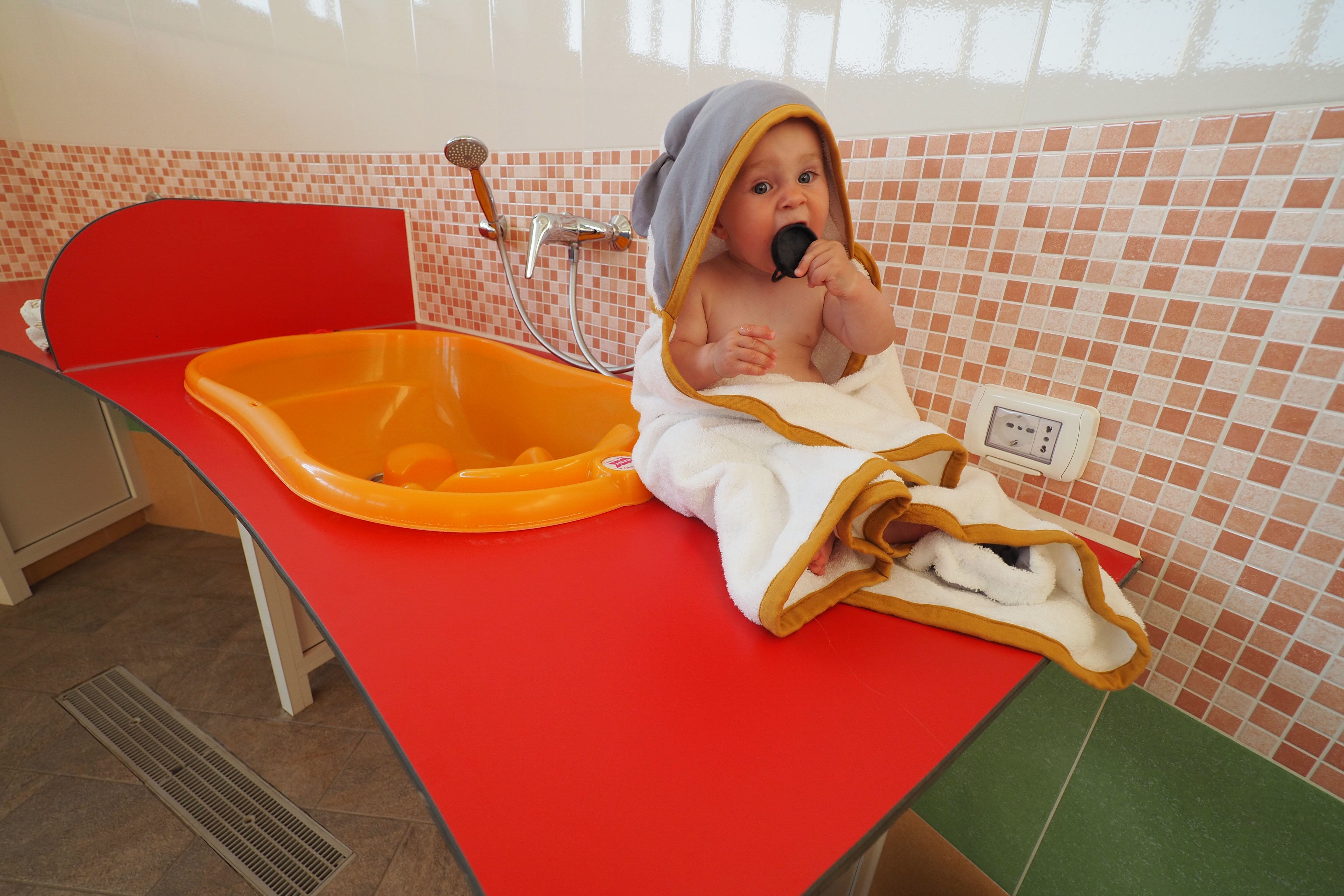 Packing for a vacation is not an easy matter, and packing children (and even more so a baby) is quite a challenge. Every year it seems to me that I take fewer things, but there are still a lot of them, because we have more and more people in our family. However, there are gadgets that in my opinion are indispensable if you travel with a baby and even if I have to leave something else at home, I will take these things with you for sure! It is known that a baby needs a mom or dad most to be happy, but to make life easier on the campground (and possibly not to go to the shops afterwards) I like to have these few things with me, which I will show you below. I am writing this article from our two-month tour of campsites in Italy. We travel in a campervan with a small trailer for 4 people: me, Piotrek, Maks (3 years old) and Franek, who was 7 months old on the day of departure, so all the following things were tested on a regular basis and in recent years also by the older son.
Sleeping bag
During this trip, the most used gadget by Frank was a baby sleeping bag . Throughout Europe, the spring weather was not very spring, and in Sicily this year's May nights were cold, so Franek slept in this warm sleeping bag practically all month long, and thanks to the fact that he slept wrapped up, I did not have to watch over him at night to cover him. dig it up.

Travel bed
Our Franek was already moving in his own way and, in addition, he took absolutely everything in his mouth. It was not possible for us to lay it on the ground or even grass without care. A folding cot was a salvation for us, because it could safely play in it and unfold while we, for example, unpacked the car and trailer or prepared meals.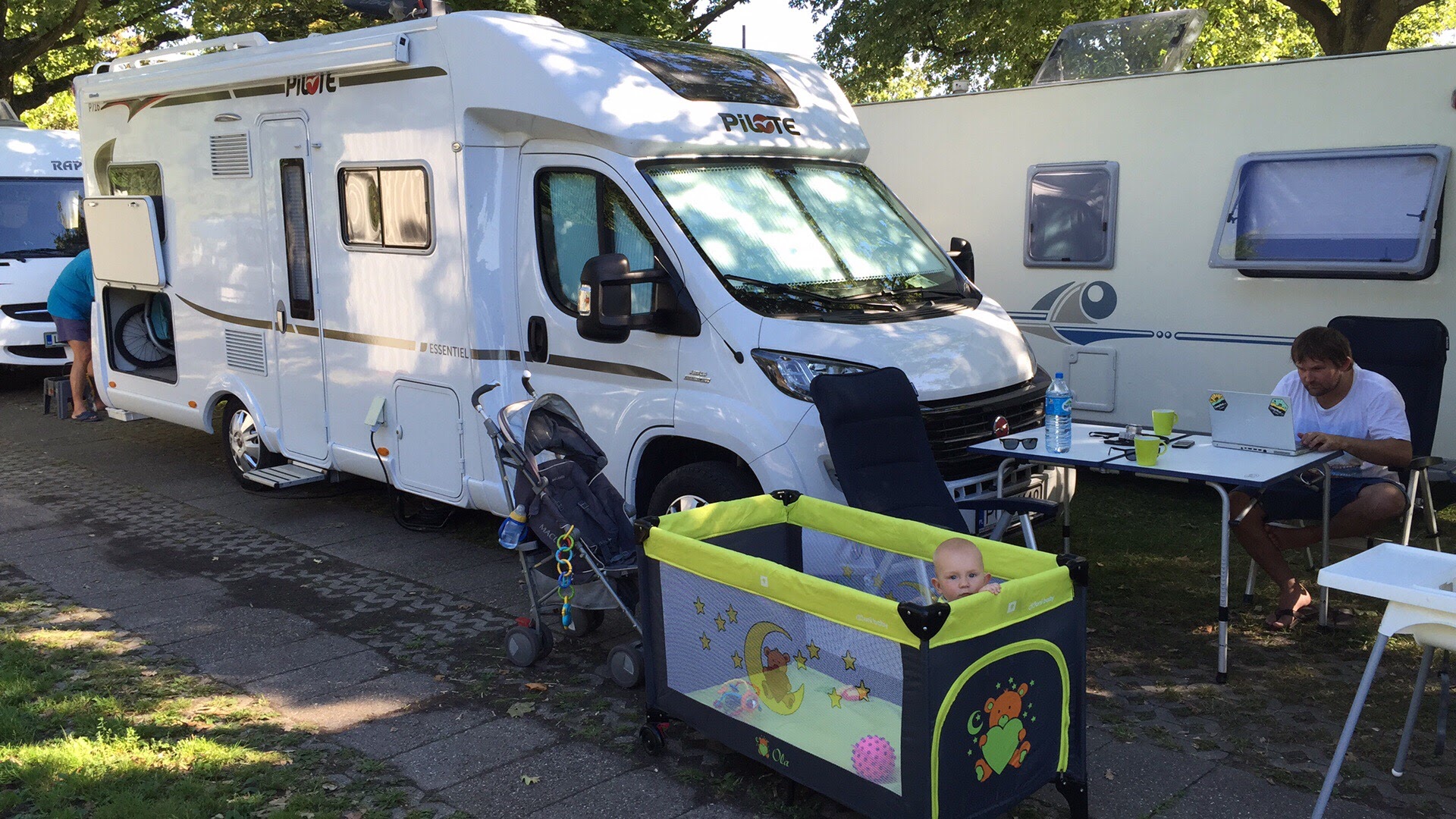 Outdoor floor
If your baby is crawling or walking, an outdoor floor is a nice solution.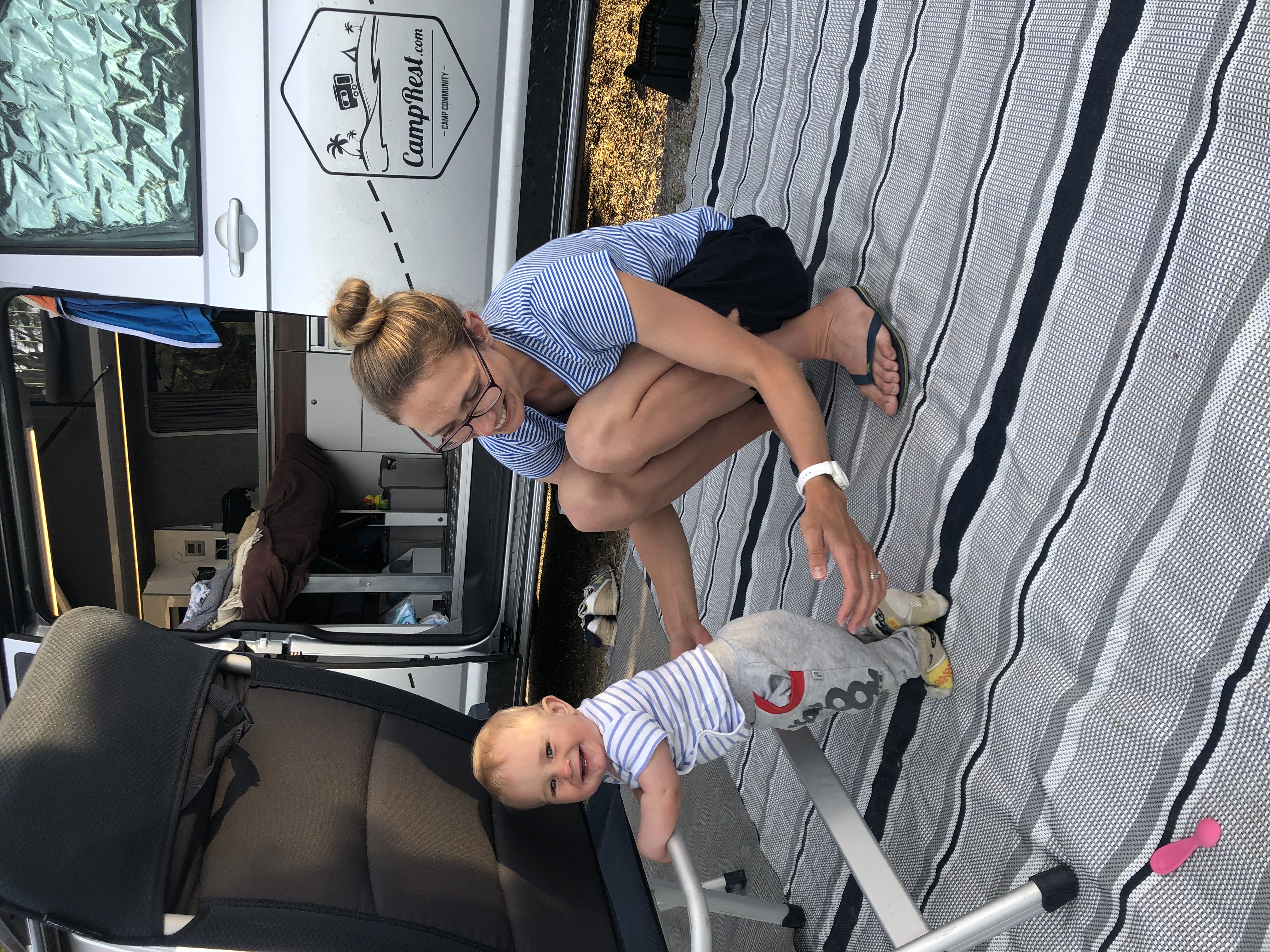 Foldable baby bath
At most campsites abroad you can find a babyroom , i.e. a special room for bathing and changing babies. There are deep ceramic or plastic counter top tubs. But often these sinks / bathtubs do not have the option of bathing, and sometimes there is no such babyroom at all. (In Sicily, we have not seen such a babyroom at any of the campsites). Then your own bathtub comes in handy. And there is no better solution "for a trailer" or a camper than a foldable bathtub ! Apart from the fact that a baby can be dripped in it, an older child can play in it on the lot. We even used this bathtub in the bathroom in the motorhome :)

A large towel
Speaking of bathing, be sure to take a large bath towel , preferably with a hat, with which you wrap the baby after leaving the bathroom, so that it will be warm during the (sometimes long) walk from the sanitary facilities back to the plot. In addition, this towel will also be useful for the swimming pool and the seaside! 2in1 - something that all caravanners like the most, because in a camper or caravan, every bit of space is at a premium.
High chair for feeding
Another thing is a high chair for a child, thanks to which you can eat one of several meals together :) We have it from Ikea. It is easy to transport and clean.
Baby toys on a suction cup
It does not fall to the ground, so you do not have to worry about picking up a toy from the ground 20 times, whether there are ants, leaves or mud on it.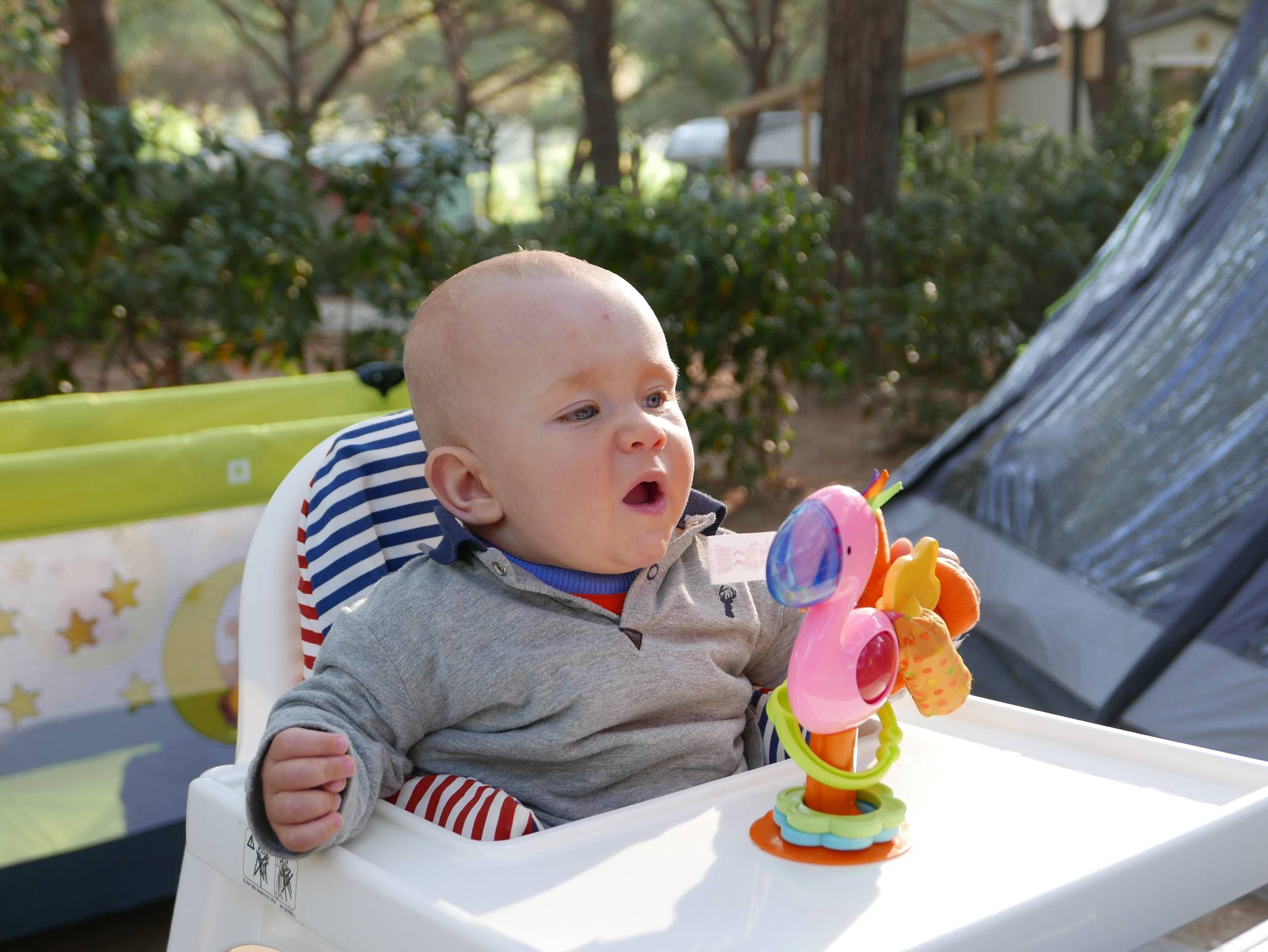 Hand-held feeding pillow
This is another camping hit. So far, I have used a standard croissant at home, but I couldn't imagine taking such a large pillow with me when camping, where every centimeter in the trunk counts. So I took a compact hand cushion, which I use for feeding during the day and for an older one at night. In addition, now I take it everywhere because it has a nice cover / backpack. So he is with us on the beach, in the restaurant, on the ferry or in the park.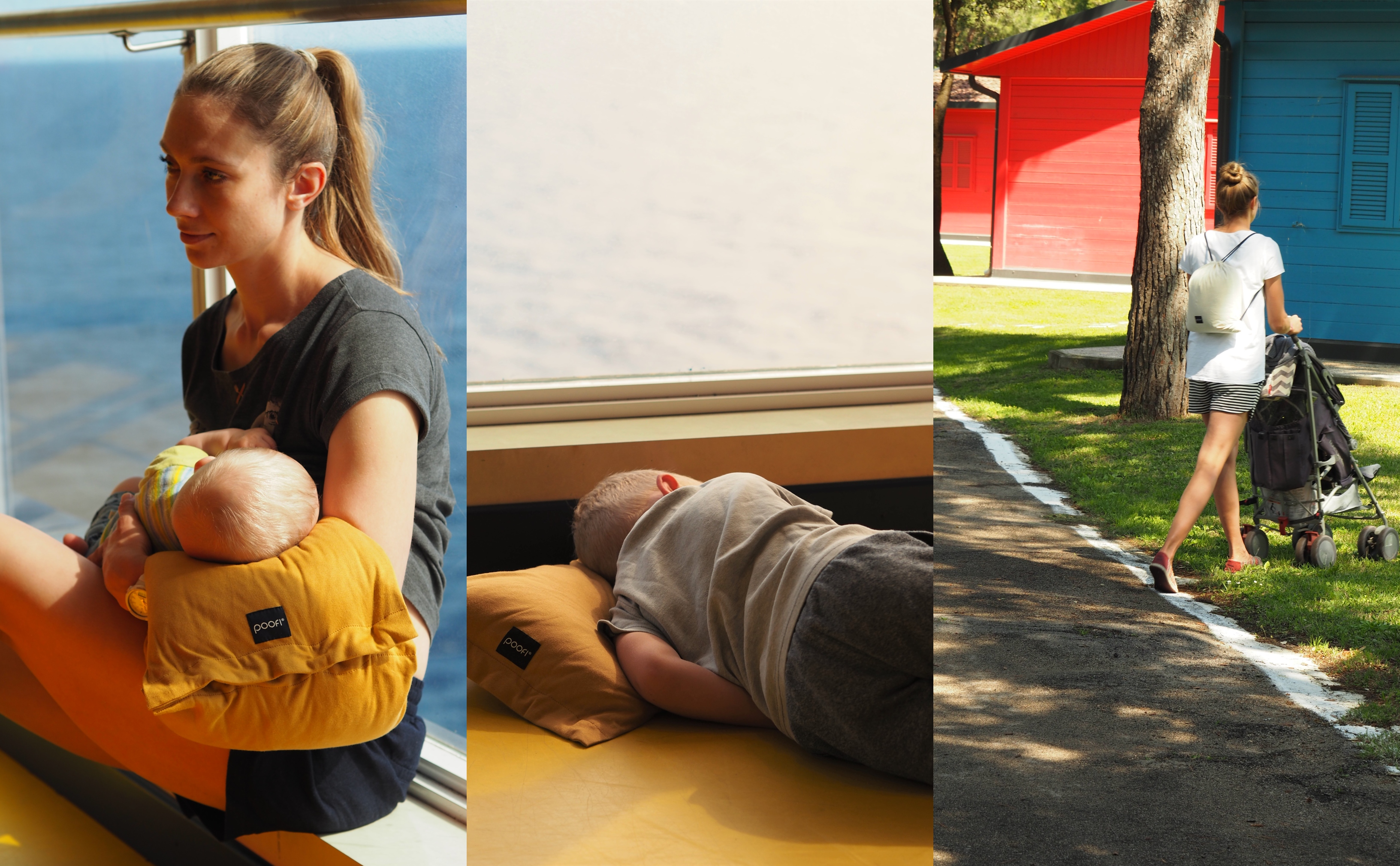 Woven blankets
I leave the blankets at the end. Apparently an obvious matter, but at the campground this blanket is used for several things. A warmer blanket can be used as another layer for sleeping, or a play mat, or an emergency cover when you don't have anything warm at hand. The best, in my opinion, are woven blankets , which are the safest for babies who can not pull anything out of their heads by themselves.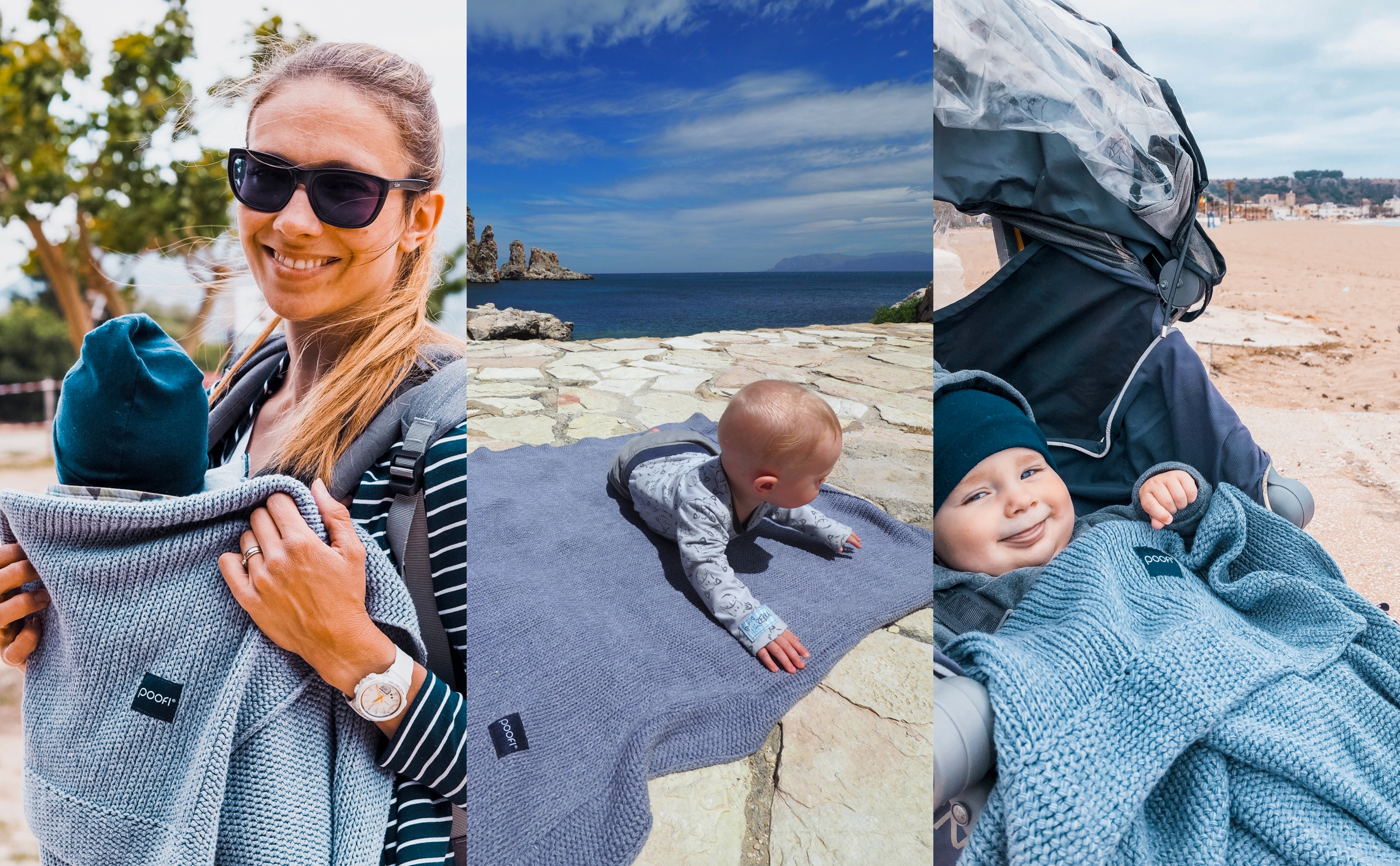 Bamboo nappies
For warmer days, I choose bamboo nappies to cover. They protect against the sun or even light wind. But such bamboo nappies or swaddles are also multifunctional. They are also used as rainstorms, cuddly toys .. it happened that even bibs, I put them on the changing table in public toilets, or under the head in a stroller if it is warm and the baby sweats. I also often use them to wipe the skin after bathing in those more sensitive and delicate places.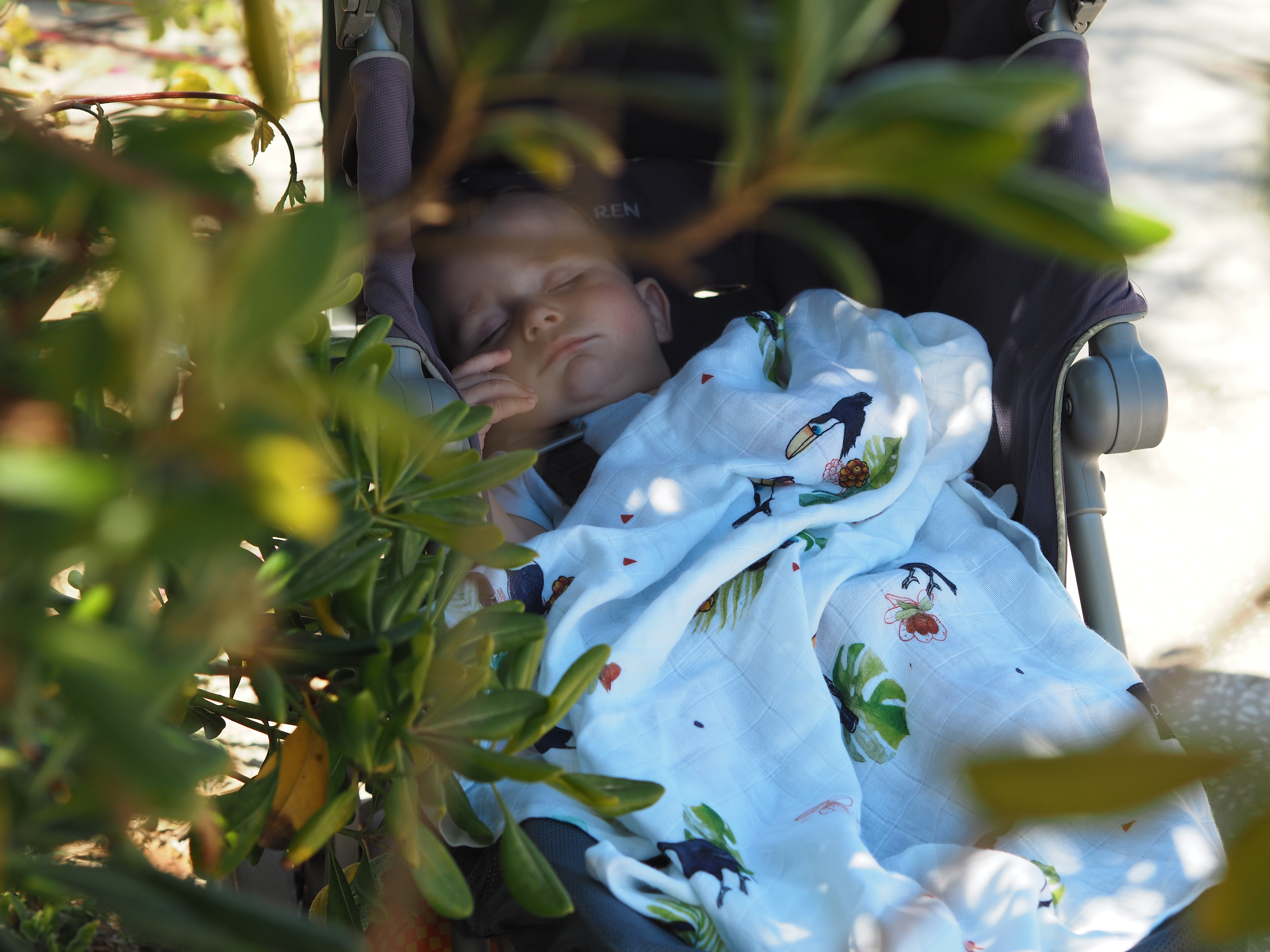 An engineer with a passion for traveling. My dream is to drive a motorhome through the USA from coast to coast. I would also like to do a few longer bike trips around Europe, but I have to convince my husband to do that;)
Enjoyed reading this article? Share it!