A trip to a painter or a self-repair?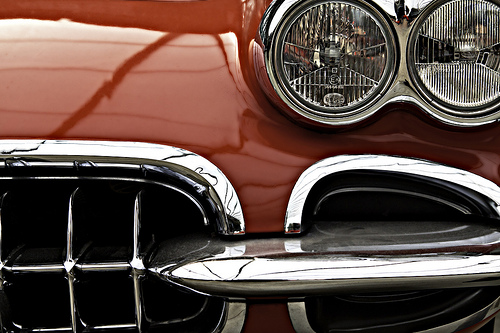 It happens many times that a small but visible scratch appears on our car, which we want to remove as soon as possible. We can deal with many faults of this type on our own, but some of them should only be done by an experienced painter. So let's think about when and how we should make an effective touch-up on scratches, dents or chips.
Loss of paint on cars is something natural and every driver will eventually get this unpleasant moment. Sometimes they are minimal and that's when it is worth considering removing them yourself, which will be cheaper and faster. Of course, most painting work is quite complicated and time-consuming, and also requires specialist equipment and - most importantly - knowledge. dents or corrosion. In the event that a significant part of your car is covered with rust or there are significant scratches on it, you should not even think about repairing it yourself.
In the case of small scratches, the cost of repair at the painter's office will be very similar, among others because many of them always choose to paint the entire element. In such cases, self-repair is the best option because we can save up to several hundred zlotys. However, we should remember a few fundamental principles.
In the case of small touch-ups, the first thing we should do is check the paint code for our car and decide to buy a ready one or prepare it yourself. The code can be found on the car's nameplate, and in many cases also in its documents. We will buy the varnish in the form of a set, which includes a brush, and in the case of spot repairs, this should be a sufficient solution. However, if we have access to a low-pressure gun and compressor, we can also repair larger elements. Let us assume, however, that, as inexperienced painters, we do not take a hoe to the sun.
We have to find the optimal place where we will apply the varnish. Preferably one in which we do not expose our car to bad weather conditions in the form of rain or snow. The most common problem is rust. If you want to remove it, remember to thoroughly clean it at the very beginning, and then cover it with a rust-binding agent. After waiting for about a day, i.e. until the preparations are dry, we can start painting. Then we smooth out the unevenness, for example with sandpaper, and then polish the place with special preparations.
" Painting a car is a quite complicated process, but in the case of minor faults and minimal knowledge, it is worth doing it yourself, because it will save a lot of money. Before performing the activities, you can use many instructional videos that can be found on the Internet. If the defect is greater, the only solution is to visit the painter . " - said a specialist from Auto Plaza in Warsaw.
If you are patient enough and the damage to the car is small, it is worth trying to paint it yourself. It would be advisable to consult someone who has performed a similar activity, which should help us avoid simple mistakes. If a major part of the car is to be repaired, a visit to a professional painter is a natural step.
We have created the CampRest portal for people who value freedom and travel on their own.
Enjoyed reading this article? Share it!