Camping in Croatia - what is worth knowing?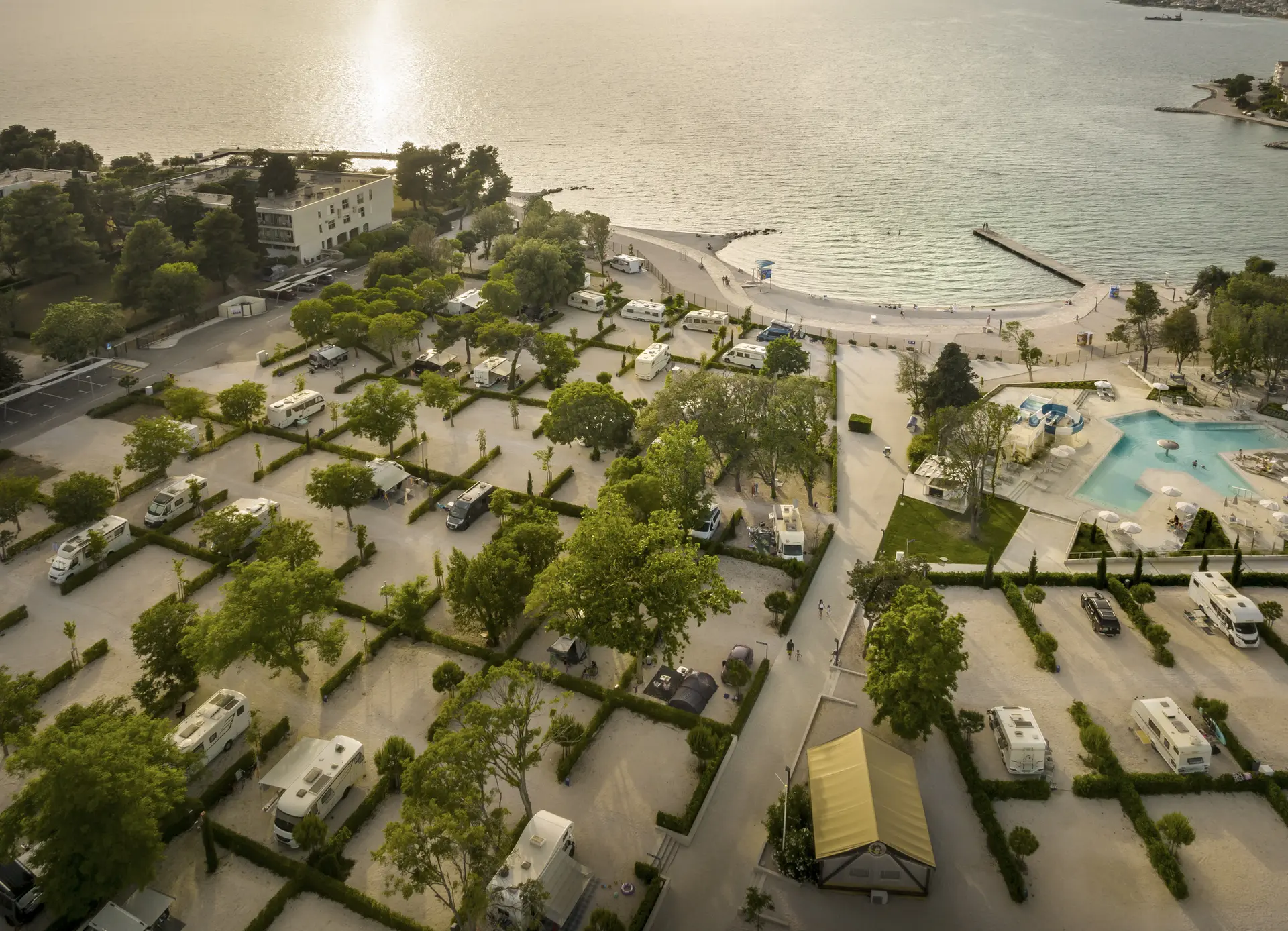 Sunny weather, crystal clear waters of the Adriatic Sea and picturesque coastlines make Croatia a paradise for outdoor enthusiasts. What if you chose a campsite instead of a traditional hotel? What is worth knowing about camping holidays in Croatia?
First of all, it is worth noting that camping holidays are no longer the cheapest form of travel. Moreover, campsites in Croatia have become some of the most expensive in Europe. This is because Croatians improve their camping infrastructure and raise the standard of services provided year by year. It was in Croatia that we could see the first luxury camping houses with private swimming pools or jacuzzis. Also in Croatia, next year we will find the first plots of land where tourists will be able to use a private swimming pool.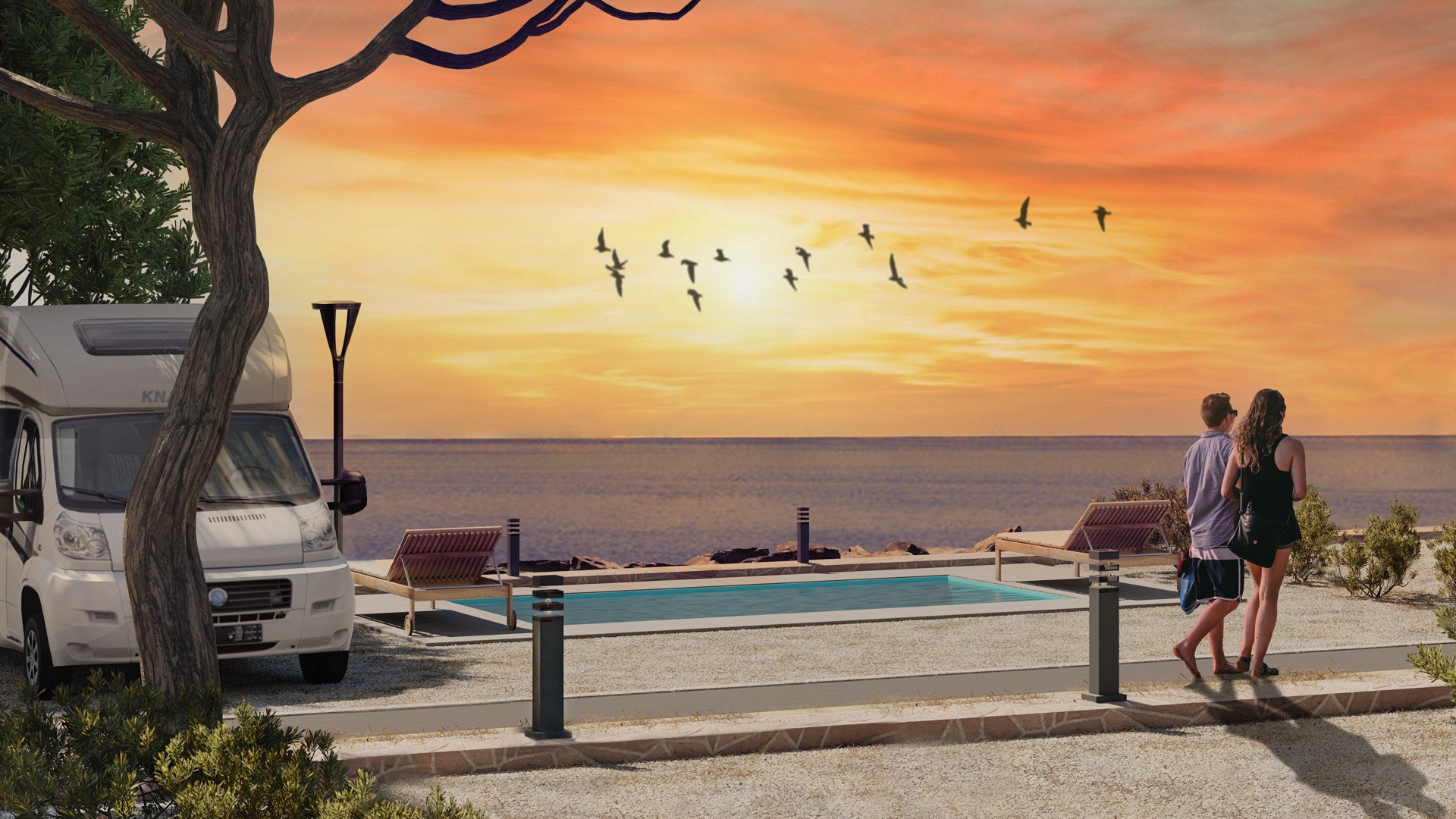 Why choose Croatia for a camping holiday?
Campsites in Croatia are an excellent option for those who want to spend time close to nature. Croatian campsites, especially those on the Istrian peninsula, are characterized by a high standard. Here you can find both luxurious houses and glamping tents, but also plots, i.e. designated places where you can park your camper, trailer or tent. Most campsites offer additional amenities such as restaurants, bars and a variety of attractions, including sports fields and access to water activities.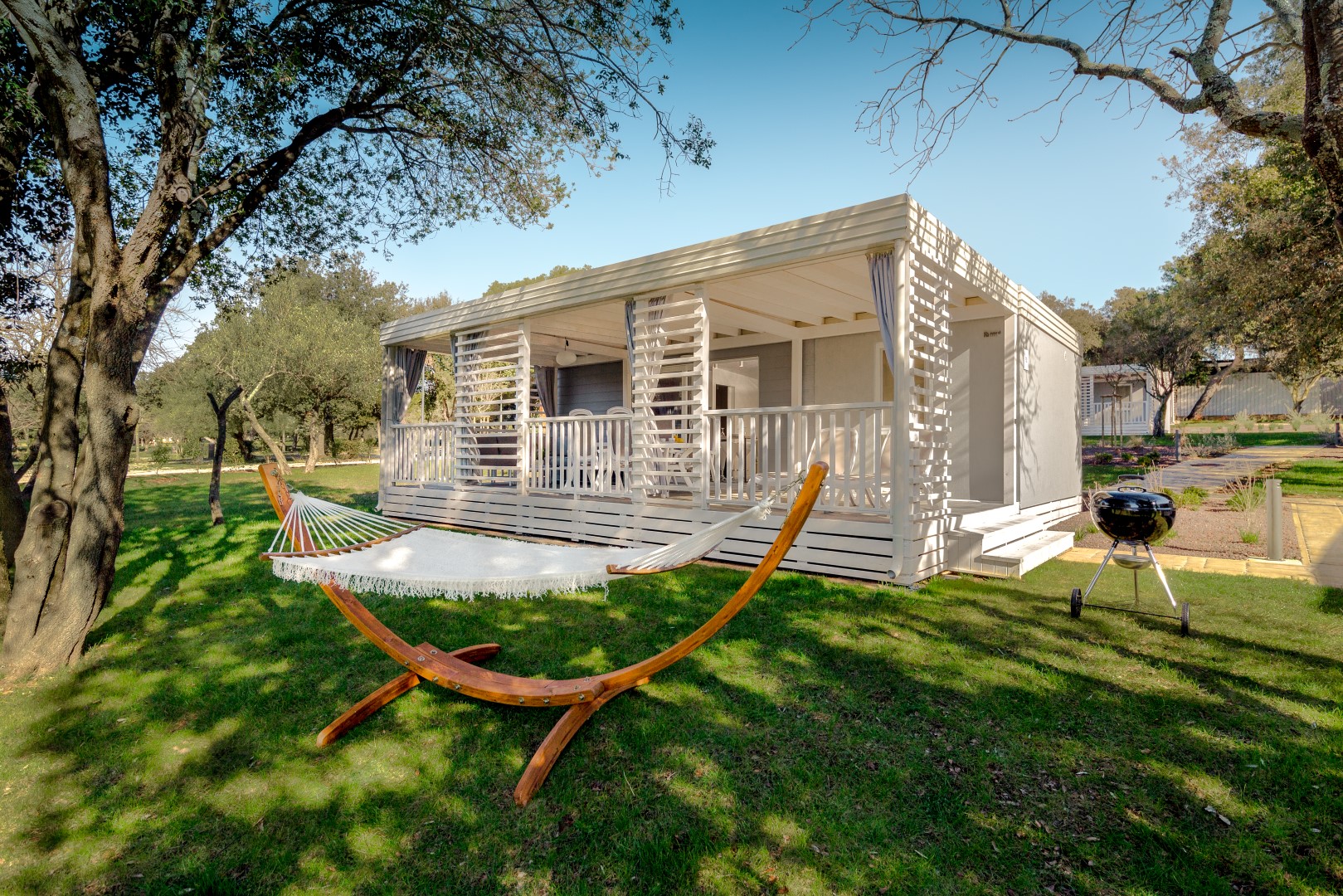 When choosing a campsite for your next vacation, there are several aspects to consider:
size of the campsite - should it be a large Family Park with lots of attractions for children or a rather quiet campsite without animation,
location of the campsite - is the campsite supposed to be right by the sea? or maybe you care about proximity to other attractions?
facilities - perhaps facilities for the disabled or sanitary facilities for small children are important to you. Check their availability before making a reservation
availability - places at the most popular campsites in high season must be booked well in advance.
Where to look for the best campsites in Croatia?
There are many attractive campsites in Croatia, located in different parts of the country. To find those that best suit your requirements, go to our campsite search engine in Croatia and filter by the facilities you choose. Below we describe our favorite places.
Campsites in Istria
Istra Premium Resort - This luxurious 5-star campsite was established in 2020. It offers access to beautiful beaches, swimming pools and spas. The campsite has its own water park, which in our opinion is a good size in relation to the number of people in high season. The campsite is located on a mountainous promontory, so when choosing this place for your holiday, remember that everywhere is uphill ;) The campsite is located near the historic town of Poreč, known for its picturesque streets and Byzantine mosaics in the Basilica of Euphrasius.
Camping Polari - Polari is an ideal campsite for families, offering a variety of attractions, including a water park and a children's zone. The proximity to Rovinj allows you to easily explore this charming city with Venetian heritage. There is a water taxi to the town directly from the campsite.
Lanterna Premium Resort - Lanterna is one of the largest campsites in Croatia. Its area exceeds 80ha. It's safe to say that it's a small, self-sufficient town, not a camping site. When choosing Lanterna for your next vacation, be sure to take your bikes or scooters with you to be able to move around the campsite faster. Lanterna Premium Resort has a very long coastline and direct access to the water. There are several beaches on its territory, including a beach for dogs.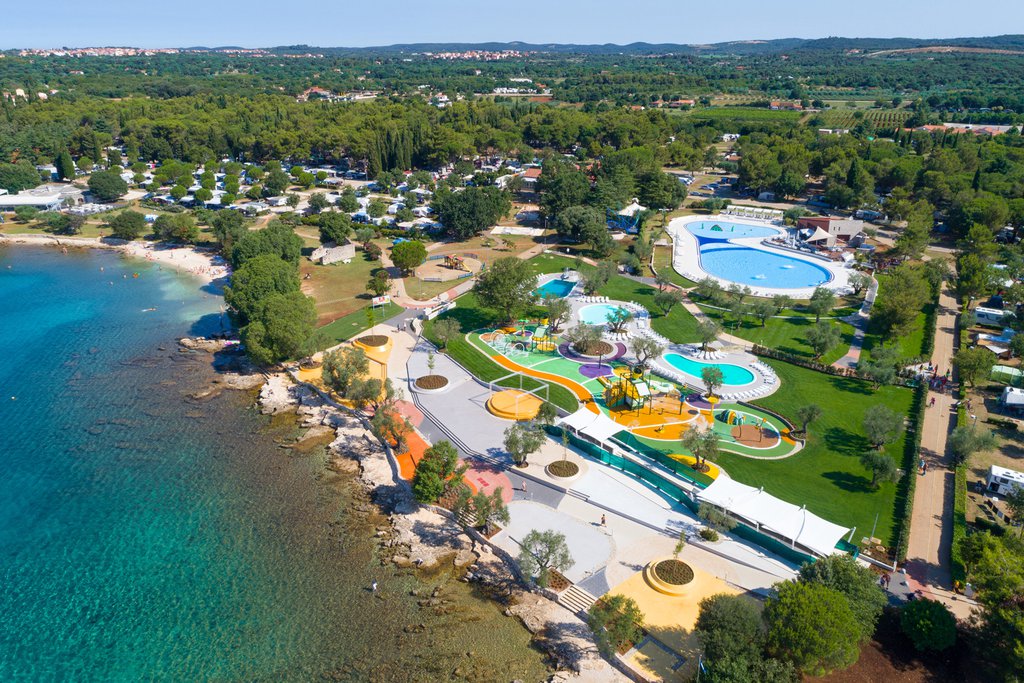 Campsites around Split and Zadar
Stobrec Split - Just 10 km from Split, this 4-star campsite is the perfect base to explore this city in all seasons. There is a bus stop a short distance from the Stobreč Split campsite, from which you can reach the center of Split in about 30 minutes. The campsite offers access to a sandy beach, including a separate area for dogs. The resort has a free outdoor gym and a small playground for children. Next to the campsite there is a town pebbly beach, as well as a promenade with palm trees and benches, perfect for walks.
Falkensteiner Premium Camping - is an exclusive five-star campsite in Zadar. From there you can quickly and easily cycle to the city center. The campsite is located directly by the sea and has a promenade along the beach. Please note - the beach is open to everyone, and the campsite is separated from it by a fence. The swimming pools are not heated, there is a playground for children. The campsite also has modern, heated sanitary facilities, including: dishwashers.
Zaton - It is one of the best campsites in Europe and is the most awarded campsite in Croatia. The complex has sports facilities, a playground, swimming pools and several restaurants. It is wonderfully organized, modern and well-kept. You will spend your dream vacation there.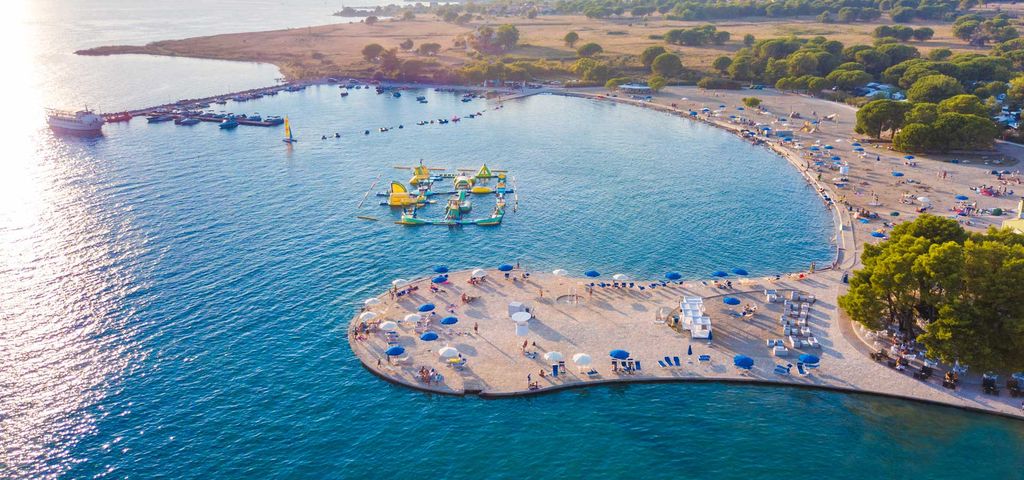 Campsites near Makarska Riviera and Dubrovnik
Camp Viter - Camp Viter is located in the heart of Dalmatia, offering access to beautiful beaches and mountain trails. Makarska Riviera is famous for its crystal clear waters and lively seaside towns. This campsite is an excellent choice for those looking for a quiet campsite without facilities for children.
Solitudo Sunny - Located in close proximity to the famous Old Town of Dubrovnik, Solitudo offers a unique opportunity to combine beach relaxation with discovering the rich history and culture of this amazing city. A few hundred meters from the campsite, you can take a city bus that will take you straight to the walls of the old town in a few minutes.
Can you sleep in the wild in Croatia?
Croatia, like many other European countries, regulates wild camping. Pitching tents or camping outside designated campsites is not permitted and may result in a fine. Therefore, it is recommended to use official camping sites.
gallery
We have created the CampRest portal for people who value freedom and travel on their own.
Enjoyed reading this article? Share it!