Attractions at Villaggio San Francesco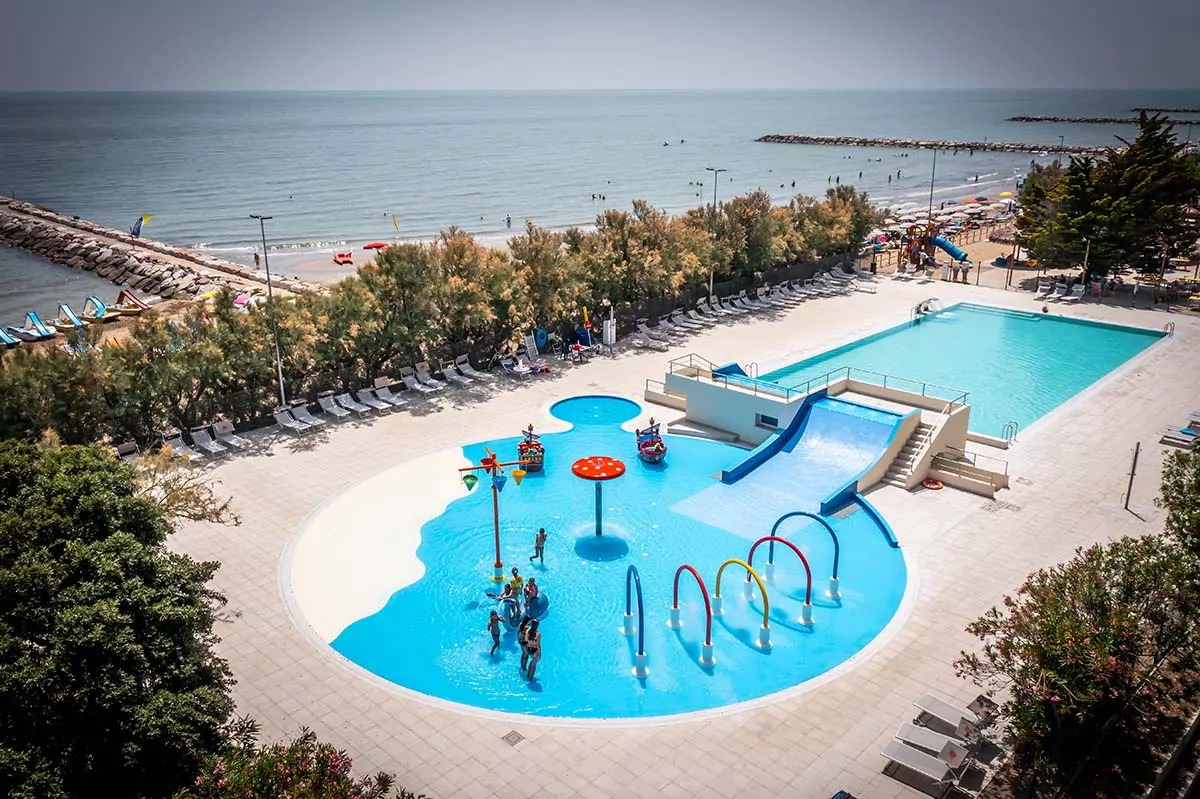 When it comes to such an attractive tourist area as Veneto, it is not surprising that holiday resorts compete with each other in terms of entertainment. The competition is huge, so you have to be creative to tempt tourists. See how Villaggio San Francesco, a campsite in Caorle, does (and does great) in this respect.
If you would like to go on holiday to the northern Adriatic coast, we encourage you to visit this charming resort. It is called Caorle, it has nice and wide beaches and picturesque boulevards. There is also a water park and a fishing port. It is worth exploring the restored old part of the city and then going on a trip to the most important center of this region - Venice.
Easy access to Villaggio San Francesco
Caorle provides holidaymakers with everything you could expect from a holiday resort. At the same time, it has not lost its charm and is not as commercialized as it might seem, considering its popularity. Another advantage is availability. If you are planning a holiday on the Adriatic Sea , you can get here by your own car from Poland, which will take several hours. Another option is to fly by plane with a drop-off in Venice (Marco Polo airport) or Treviso. You can reach your destination by bus, and what's more, there are direct lines to Caorle during the season. Thanks to Caorle Express you will get to the resort quickly and without transfers.
And what about Villaggio San Francesco itself? This is a large 5-star recreation facility where you can rent a mobile home, bungalow or room. Camper owners can choose from plots of various standards, located among pine trees and other vegetation. Shading allows you to fully enjoy the charms of camping.
Pools and beach of Villaggio San Francesco
The biggest advantage of the campsite is undoubtedly the swimming pool. You can swim in the sea as much as you want, but the center will also provide you with plenty of water. The beach attracts fans of blissful lounging on the sand, but you can also swim, windsurf or play beach volleyball. Do you like diving? We encourage you to come! As for the swimming pools, Villaggio San Francesco has 5 of them, more precisely 4 swimming pools and a water park . They are open to guests daily from 9:30 to 19:00 with a break from 13:00 to 15:00. The water park, on the other hand, is open daily from 10:00 to 19:00.
You can choose from, among others: a large family swimming pool, as well as a variant with slides and water games (Tropical). While swimming in the water, you can look at the sea, which is great to see from there. There are sunbeds and umbrellas, a relaxation area for adults and games for children. You can visit the wellness center with a hot tub, have a meal or drink an aperitif in the Tukan restaurant. Guests also have the option to order takeaway. If you feel like eating something, you can buy a hamburger, a tasty sandwich, pizza, hot dog or toast.
It is worth mentioning the possibility of learning to swim and aerobics. Nothing stands in the way of mastering the technique of swimming even at a mature age - the classes are aimed at children and adults.
Villaggio San Francesco - off-season entertainment
The biggest bustle here is in the peak season, i.e. in July and August, but you will not complain about boredom even later. If you decide to spend your holiday in Caorle after your summer holidays, you still have the chance to have a great time at this campsite. Among other things, you can take part in BIC - Cosplay, Comics & Games. In mid-September, the resort invites fans of games, comics and cosplayers. It is difficult to find another such event organized in this type of facility. Even if you don't like games or it's simply not your world, it's worth seeing what awaits guests during the two days of the event.
This is just one of many examples of entertainment offered by Villaggio San Francesco. If you are considering camping in Italy , we strongly encourage you to choose this resort. It's the perfect place for everyone, from teenagers to seniors. It offers the most attractions to families with children, but you will like it even if you prefer to hide in a quiet place, cook on your own or visit monuments instead of partying. Come here at least once and you will see for yourself why it is such a popular place.
Photo gallery from the San Francesco campsite in Caorle
A writer by profession, a passion of a cat. One day he will see what is behind the Urals - good to Vladivostok. So far, when he can, he enjoys the sun of the countries of southern Europe. And it's also fun;)
Enjoyed reading this article? Share it!