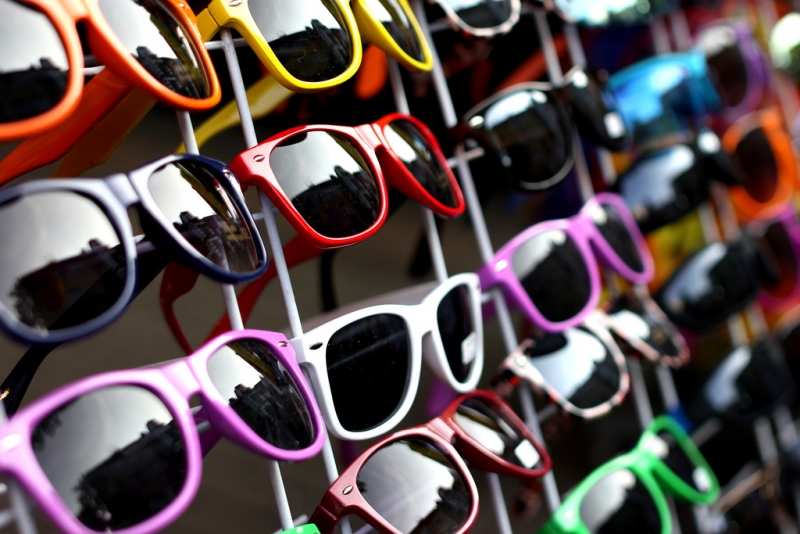 What to consider when buying sunglasses? Wearing low-quality models can lead to corneal opacity and conjunctivitis. In addition, we may develop cataracts in the future.
One of the things you don't forget on vacation is sunglasses. You can buy them literally everywhere, from professional optical stores to kiosks and gas stations. They differ in models, colors of lenses and, of course, the price. And it is the price that should be the first indication of the quality of the product. Especially when it is very low - cheap glasses usually do not have filters that protect the eye against UV radiation and wearing them can do more harm than good. In turn, we can overpay for branded ones only because a given model was designed by a famous person.
How to buy good glasses?
When buying glasses, we can choose a model with glass lenses. Their advantage is scratch resistance, while their disadvantage is the ease of shattering and weight. Plastic is twice as lighter, in addition, the latest models of this type of lenses are scratch-resistant like glass ones thanks to hardening surfaces. People who practice sports are recommended more expensive but much more durable polycarbonate lenses .
The right frame is also important. We can choose between light plastic, slightly heavier metal and polycarbonate, resistant to mechanical damage. The former can be ergonomically shaped but, in turn, are easy to break. The second can be replaced, but their disadvantage is weight. The latter have only one disadvantage - the high price.
Lens filters - divided into categories
There are 4 categories of filters used in glasses and those who want to buy them should be guided by them. Category 1 means that approx. 40% of the light passes through the lenses, while approx. 8% of the light passes through the lenses. During high mountain hiking, holidays by the sea or practicing sports such as sailing or skiing, glasses with a category 4 filter will be useful, while in low or variable lighting, in bad weather, you should choose a model with a category 1, 2 or 3 filter.
For people who drive a car, glasses with category 2 and 3 filters - absolutely not 4. Drivers and athletes will be satisfied with glasses with a polarizing filter and anti-reflective coating. This combination provides the best quality of vision.
Glasses for children and adults
The variety of models allows everyone to choose the perfect glasses for themselves. Both adults and children can wear them. For the little ones, there are, among others, models with springs and rubber bands. When buying glasses for a child, avoid frames with metal elements and lenses made of glass.
A writer by profession, a passion of a cat. One day he will see what is behind the Urals - good to Vladivostok. So far, when he can, he enjoys the sun of the countries of southern Europe. And it's also fun;)
Enjoyed reading this article? Share it!