How to efficiently set up a tent?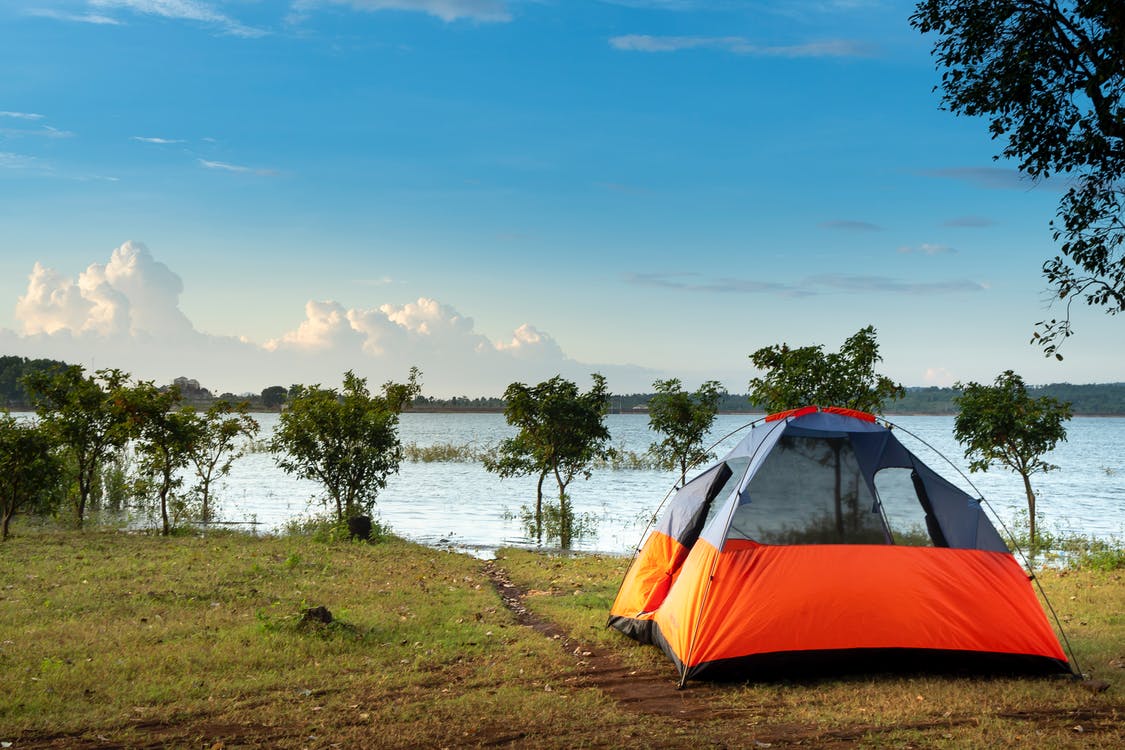 Camping in the mountains can be a much more enjoyable and exciting experience than staying in a five-star hotel, but only if you take care of the proper preparation and proper pitching of the tent. Read the practical tips that will make you sure that you will feel comfortable and safe during your trip and that you will not be exposed to any unpleasant surprises.
Prepare for departure and check the condition of the tent
It is worth starting preparations for a camping trip early enough. You will need to carefully check the itinerary and the areas where you can stay. Always check the condition of the tent and equipment carefully before departure.
Even if you have used it without problems last year, you may find that some defects appeared during storage, for example slight tears in the material. If you detect these problems in good time, there is still time to make the necessary repairs or if they are impossible - buy or borrow a new tent.
It is worth being aware that in tourist stores and on the Internet you can easily buy various types of spare elements and accessories for tents, such as lines , poles, pegs, hooks or convenient repair kits. It is best to try to pitch a tent before leaving, e.g. in the backyard, it will go much more efficiently.
Choose a safe and legal place
Choosing the right place to set up the tent will also be a very important issue. Above all, they should be safe and legal. Check where you can legally pitch a tent: spending the night in the wild in national parks may result in a fine, but many other places allow it - for example, the State Forests under the " Stay in the woods " program.
You should put up the tent on flat ground, not under tree branches, as they may break off and fall on you. Take care to keep the appropriate distance from water sources and animal migration routes. Tents set up on mountain crests or in wide, wide valleys are more exposed to the wind.
The area should be cleared of stones and branches and as even as possible - thanks to this, you can easily arrange sleeping mats or inflatable beds . Never put up a tent in a hollow in the terrain - water may start to accumulate in it. If you must sleep on uneven terrain, make sure your head is pointing upwards.
Set up the tent according to the manufacturer's instructions
The tent should be placed with the narrow side to the wind. There is no point in explaining step by step how to do this - each model decomposes slightly differently. Follow the manufacturer's instructions - fortunately, in recent years they have been very intuitive. Usually, you will need to slide the rack into a fabric tunnel and clip it into place.
It is worth buying more tent pins - they can wear out or break during use. It is true that in such a situation "real survivors" pride themselves on their ability to cope with sticks, but it will be much more convenient to prepare decent equipment.
Of course, it is always worthwhile to carefully consider the list of things needed for a camping trip, so that your backpack is not too heavy and that you are prepared for every situation.
We have created the CampRest portal for people who value freedom and travel on their own.
Enjoyed reading this article? Share it!