Rent a motorhome or a caravan of similar size?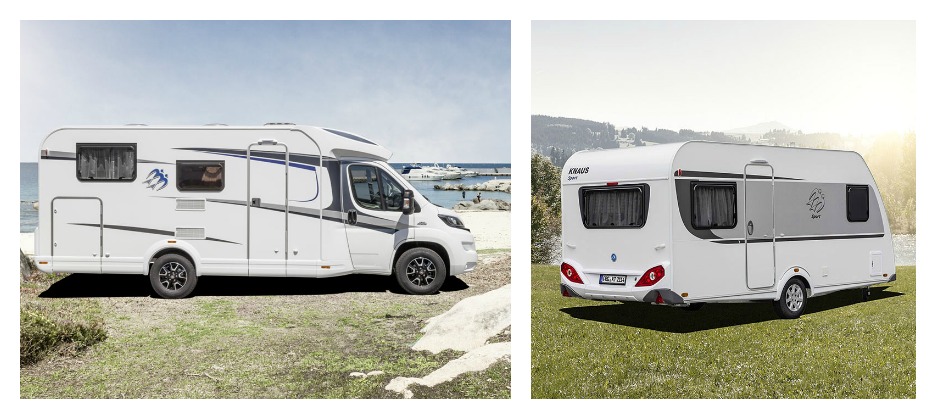 The upcoming holidays, the holiday travel season, is a time that requires budget planning and vacation destinations. For caravanning enthusiasts, it is the cost criterion that usually turns out to be decisive, especially if we want to rent equipment.
From the very beginning, you can see huge differences in the price of renting caravans and motorhomes , the applicable deposits . Nevertheless - in order to reliably assess the profitability of each option of organizing a vacation - let's make some assumptions. In the season, the price of renting a decent caravan is about PLN 150 per night (the deposit is 1000 PLN ), while the motorhome is 500 PLN - the deposit is 4000 PLN. Let's also assume that the rental time will be ten days and the total mileage will be 1500 km. A motorhome uses 10 liters of diesel fuel for each 100 km traveled, while the car with which we tow the trailer uses 11 liters.
Of course, apart from the above-mentioned costs of the rental itself, the rental companies also charge additional fees for each gas cylinder, cleaning of the equipment after delivery, as well as kilometers traveled in excess of the limitations contained in the contract . In the case of a caravan and a camper, the mentioned costs are identical.
The bill for renting a motorhome will be PLN 5,000 , and the caravan will be PLN 1,500 . During the vacation, the motorhome user will use diesel fuel for PLN 750 , and a car towing a trailer - PLN 825 .
However, this is not the end of the pending expenses. When using toll routes, the driver of the car + trailer set will pay almost twice as much as the user of the camper. A similar disproportion in the price of fees will also occur in some camping sites . We will also have to pay a separate rate for a car towing a trailer.
Ultimately, renting a motorhome will be significantly more expensive - up to three times more expensive than renting a caravan of comparable size and class. Even lower tolls and parking fees cannot compensate for an expensive rental. On the other hand - paying dearly for renting a motorhome , we get a perfectly prepared vehicle, both in terms of technology and equipment, and we do not use our own car when hauling a heavy trailer.
I follow the latest trends in the automotive industry, not only in caravanning
Enjoyed reading this article? Share it!