Renting a motorhome, what to pay attention to?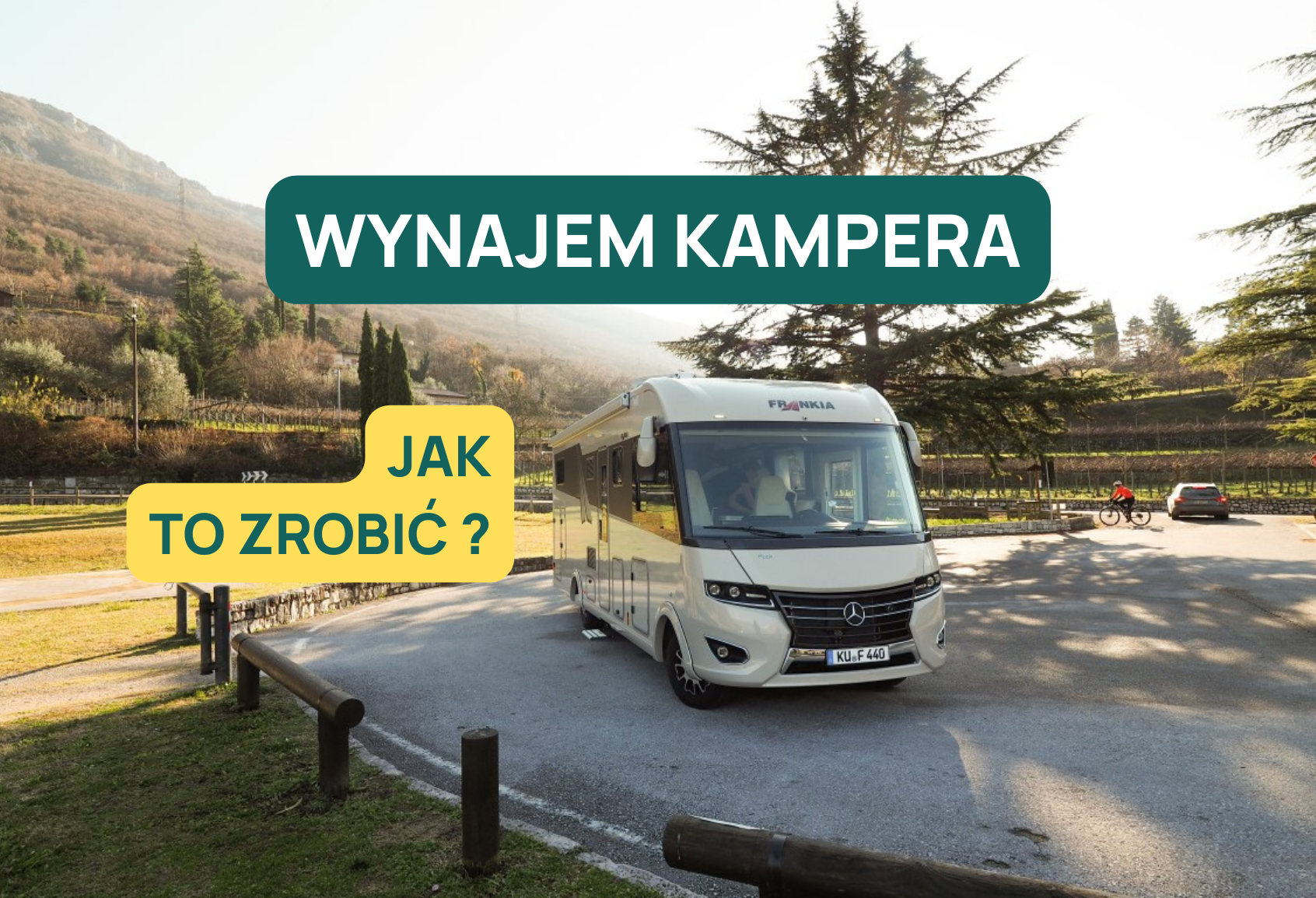 Motorhomes are increasingly popular as a choice for people who want to travel and explore the world independently. Motorhome rental is a great solution for those who do not have their own motorhome or want to try camping before deciding to buy their own. Before renting a motorhome, there are a few things you should pay attention to in order to ensure a successful and comfortable holiday.
What type of motorhome to rent?
There are many different types of motorhomes , and each has its own unique features and benefits. Before renting a motorhome, consider what your needs and preferences are. Are you planning to travel alone or with your family? Do you need a lot of space to sleep or do you care more about space for cooking and storing things?
Pay attention to the interior layout, number of beds, kitchen and bathroom equipment to find a motorhome that meets your expectations. In the motorhome search engine in the CampRest portal, you can use appropriate filters that will help you find the perfect motorhome for you - link: motorhome rental
How big a motorhome to rent?
Motorhomes vary in size and their maneuverability can be important, especially if you plan to travel on narrow roads or visit places with limited parking space. Large motorhomes can be more difficult to drive and park, so it's worth considering your skills and experience as a driver.
What motorhome driving license?
With a category B driving license, you can drive a camper whose GVW (Gross Weight) does not exceed 3.5t. And that's the DMC that most motorhome rentals in Poland have. However, if you want to check how to travel with very luxurious motorhomes with a DMC over 3.5t, you must have a category C driving license - you can also easily find such vehicles in our search engine for motorhomes for rent , selecting the appropriate parameters as to the GVW of the vehicle.
What are the rental conditions when renting a motorhome?
Before signing the motorhome rental contract, read the terms of the contract carefully. Check what the rental costs are, whether they include insurance, mileage limit and what are the rules regarding the return of the vehicle. Also, make sure you are familiar with the rules regarding fuel and cleaning your motorhome after your trip.
If you do not understand or accept a paragraph in the contract, do not sign such a contract or ask for an appropriate paragraph to be added.
Ask for the exact rental conditions before booking and making an advance payment, so that you can familiarize yourself with this contract.
Is the rented motorhome insured?
When renting a motorhome, it is always worth asking about insurance. Check if the landlord offers insurance against theft, damage or towing costs. Read the insurance terms carefully and make sure you are adequately covered in case of unforeseen events.
Be sure to pay attention to whether the insurance has the appropriate extension for commercial rental - only such a provision guarantees that the motorhome that is the subject of the rental is fully insured.
The CampRest Ubezpieczenia Insurance Agency offers full insurance for motorhomes, i.e. OC, AC, NNW with the extension of commercial rental at no additional charge.
What about the deposit when renting a motorhome?
Each rental company charges a deposit when renting motorhomes. It is a kind of protection against minor damages such as: scratches on the table, broken cabinet, broken glass or some solid dirt.
Ask exactly when the deposit will be returned and what may affect its retention. Before renting a motorhome, do a thorough inspection and take photos (necessarily with the date) of any damage that catches your eye.
Equipment and accessories in a motorhome for rent
Before renting a motorhome, check what equipment and accessories are available in the rental price. Does the motorhome have a stove, fridge, heating or air conditioning? Are additional accessories available, such as garden furniture, grills or bike carriers? Make sure your motorhome has everything you need for a comfortable trip.
When to book a motorhome for your holiday?
Motorhomes are often popular during the holiday season and long weekends, so it's a good idea to book ahead to ensure your chosen model will be available at a time that suits you.
In our motorhome finder you will find the direct contact for any rental company that advertises their motorhomes for rent.
Contact the relevant motorhome rental company and discuss the booking details, including pick-up and drop-off dates -> Motorhomes for rent
Where to go with a motorhome and how to plan a route?
For beginners, we have created a comprehensive guide " My first motorhome trip " - which will help you prepare for your first trip.
If you need ideas in preparing the route, we have also prepared dozens of suggestions for motorhome routes. We write down ready-made motorhome routes in our ebooks, day by day, but you go on them on your own and you also decide which points you will possibly skip or remain in debt to them. Ebooks are also available in our store -> Ready camper routes
We have created the CampRest portal for people who value freedom and travel on their own.
Enjoyed reading this article? Share it!