RV holidays - what to take?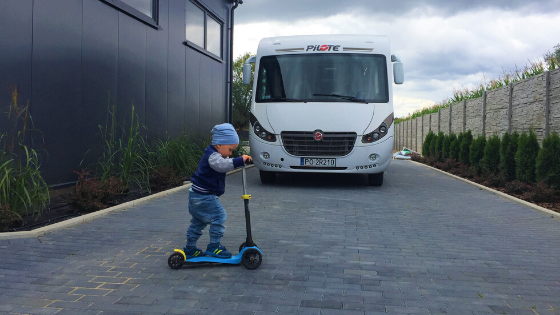 I would like to say that for a vacation in a motorhome , it is enough to take a good mood with you, but unfortunately it is not enough ... If you want to have a great vacation without surprises, plan what to take in advance, but first consult the rental company about what accessories the motorhome has on board. Find out which motorhome equipment is included in the price and which you have to pay extra for. Think about what you don't need to take with you and what you can, for example, rent at the campground (e.g. bikes). A plan prepared in this way will allow you to avoid taking unnecessary things with you. Thanks to this, it is easier to pack and you will not overload your camper.
Gas grill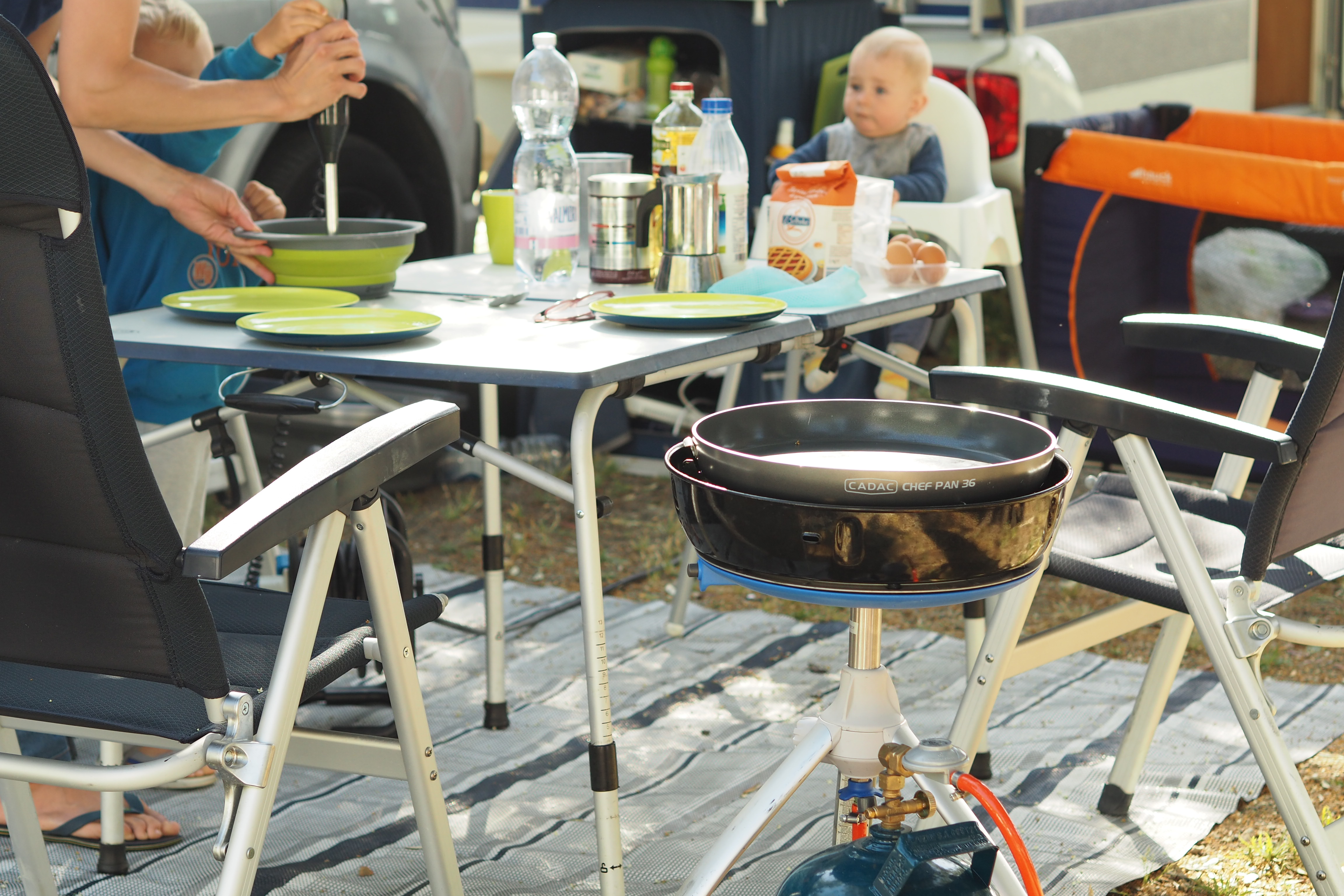 Most foreign campgrounds do not allow lighting a fire in the campground. This is for security reasons. We also meet the ban on burning candles. The staff checks the compliance with this prohibition all the time and if they see that someone is lighting a grill, fire or candles - they will simply extinguish it.
A gas grill is a great solution. In addition, it fires up faster, and thus it waits for less food. We have been using gas grills at the campsite for a long time, and since last year we have had a grill on which we also fry, for example, pancakes. We just use it like a gas cooker.
Electric extension cord
If you want to take full advantage of your motorhome, connect to electricity. Thanks to this, you can turn on, for example, air conditioning or recharge the battery in a laptop or camera, and the refrigerator will cool its interior more. Most campgrounds offer the option of connecting to electricity, but you must have your own extension cord and adapters (I will write about it below). The extension cord should be quite long. We are 30 meters long and we have never run out of meters.
Adapter for extension cord
You connect the extension cord from the motorhome to the electrical box at the campground, but to do this you need to have the appropriate adapter. This element should also be included in every motorhome in the rental company. Sometimes it happens that the camping has such adapters as elements for rent, but it is better to take them with you from Poland.
You connect to the crate like this: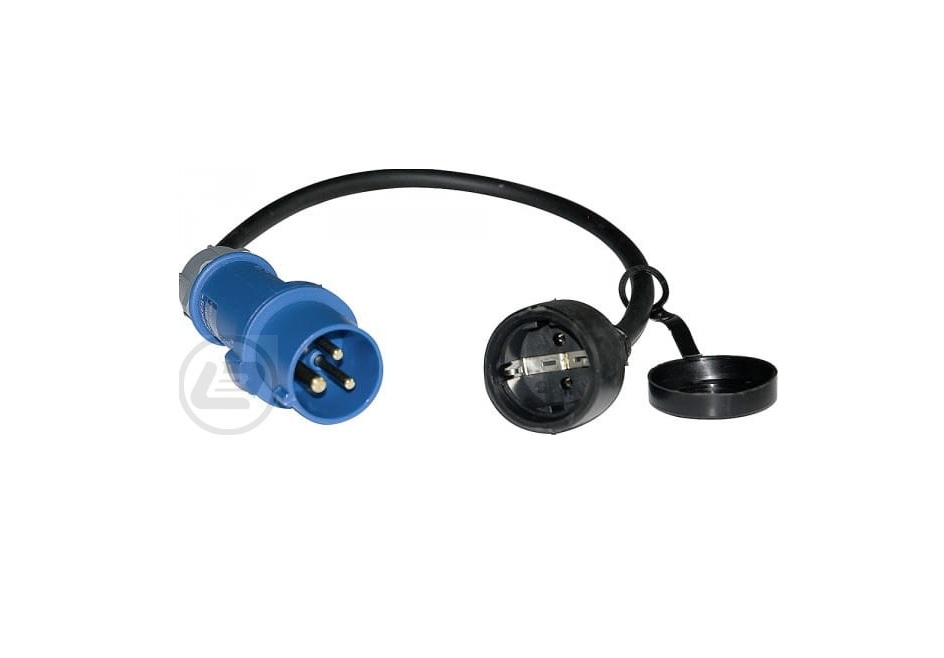 Fresh water tank filling line
This item should be a permanent feature of the motorhome you rent, but ask at the rental company. If you don't have one, you can buy such a hose at any DIY store (also abroad). It is definitely better to invest a few € in a new hose than to walk with the watering cans from the bathrooms to the plot to fill the tank.
Camping chairs and table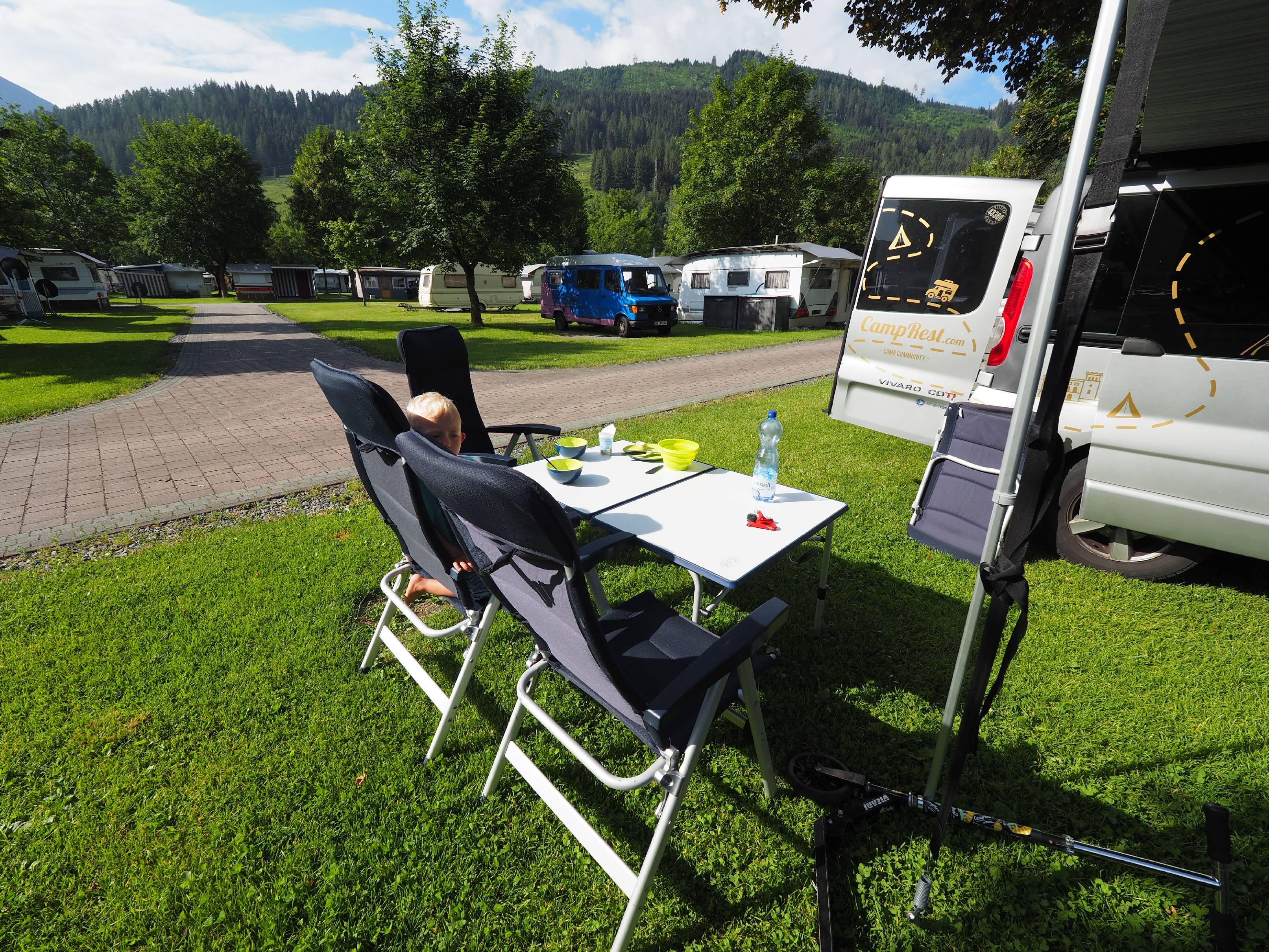 Regardless of what time of the year you are going on vacation with a camper, be sure to take chairs and a table. There is of course a place in the camper where you can sit and eat, but there is more space outside and it is more enjoyable to eat outside, and even better with a nice view.
Even in winter, on sunny days, you want to sit in front of the camper.
Good chemicals for the bathroom
Take only good quality chemicals to the toilet with you. The unpleasant smell from the bathroom can be felt throughout the motorhome, despite the closed bathroom door. There is nothing worse than spending your vacation with TOI TOIa. If you travel in hot months, also take a liquid to neutralize the smell in the gray water tank with you. See where to buy good chemicals .
Dish washing bowl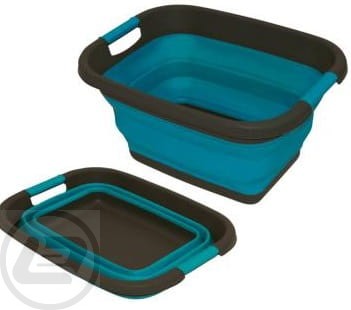 Of course, you can wash the dishes in the motorhome, but we know from experience that when we sleep on campsites, we prefer to use the washroom, and to take the dishes with you, you must have a bowl.
Carpet in front of the motorhome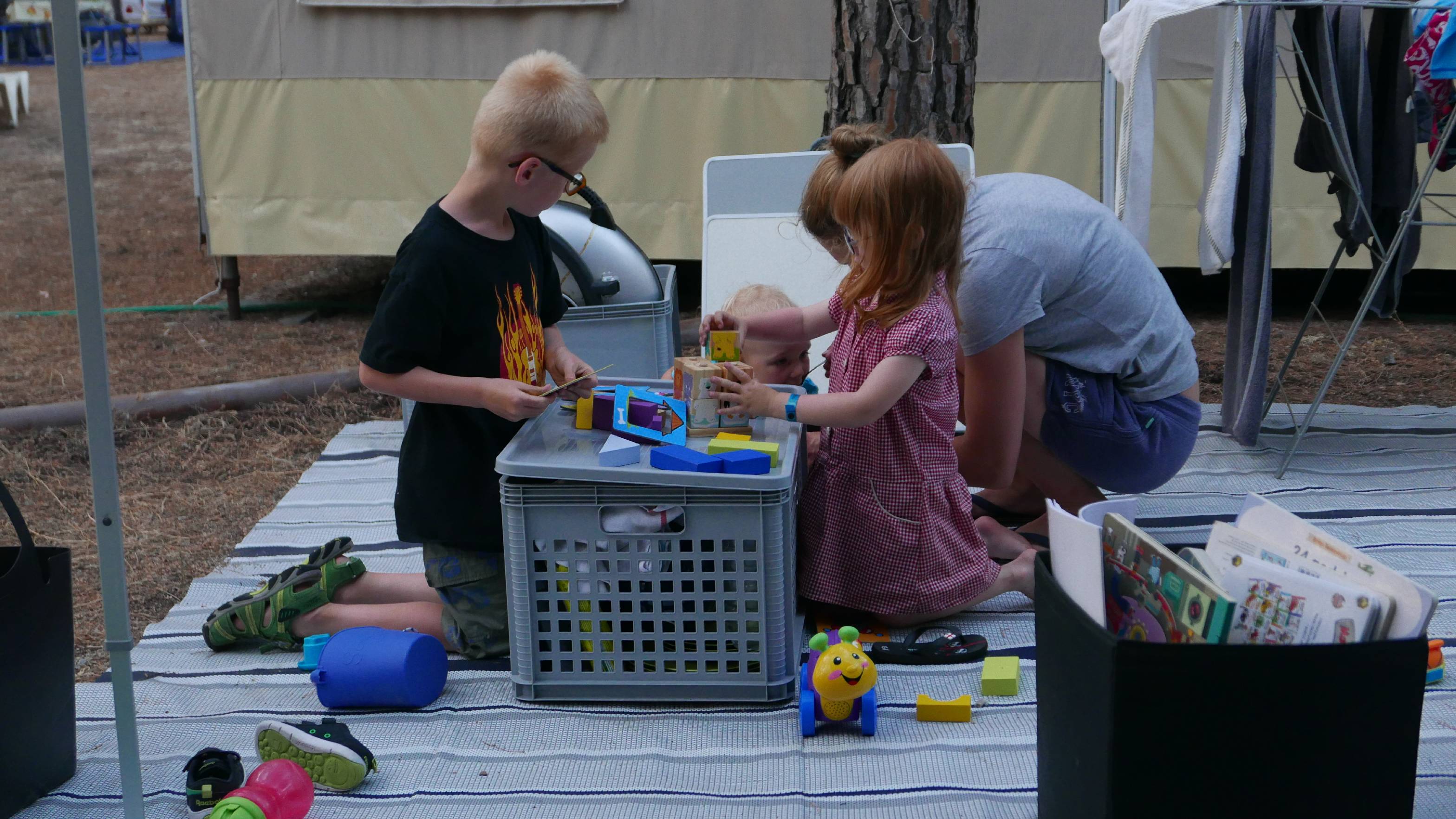 This is a great thing not only for people traveling with children. It is primarily a way not to put dirt on the motorhome. Often the plots are not perfectly covered with grass, on the contrary - they are full of sand and dirt, which turns into mud after rain ...
Ramps under wheels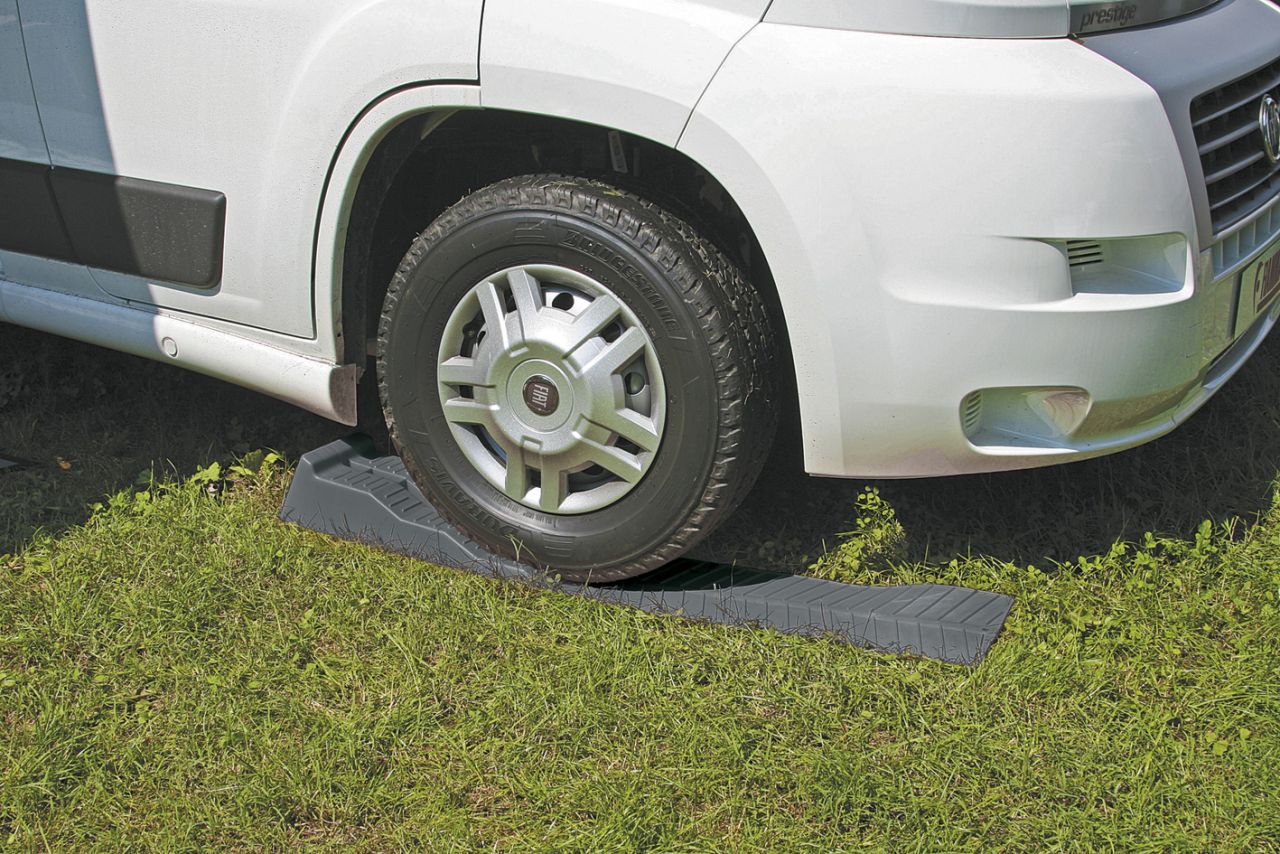 Do you think that the campsites are perfectly leveled? Nothing could be more wrong. What will you get from leveling the camper? For example, the water will flow in the right direction to the drains in the shower and you will be more comfortable sleeping.
Scooters and / or bicycles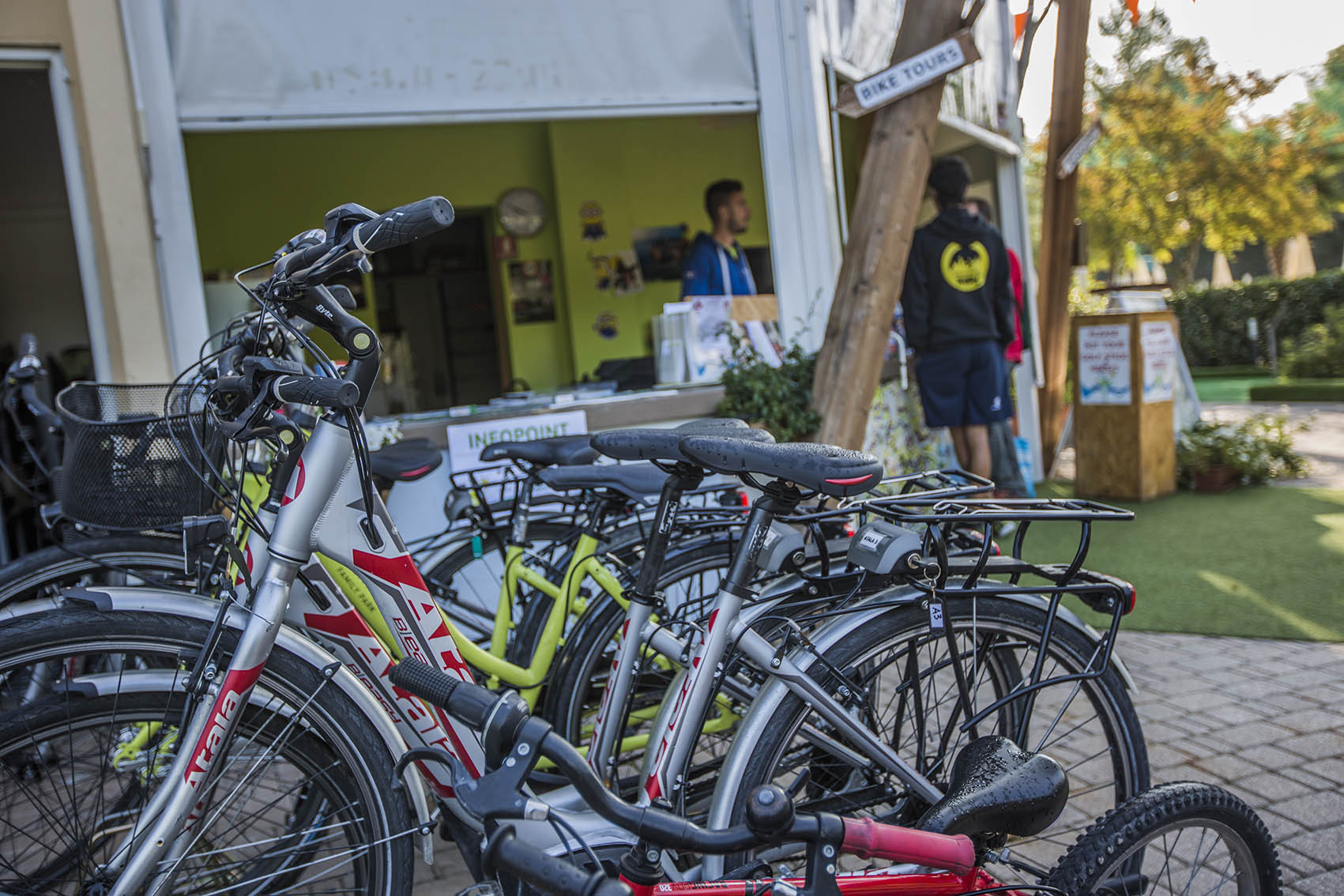 Once you get to the campsite and put your camper on the lot, you probably won't want to move it anymore for at least a day or two, but you will definitely want to see the area and bikes will help. Thanks to them, you can visit nearby towns, see the surrounding beaches, and even go to the market or local shop. If you cannot take a bike with you, take scooters with you, which will certainly be useful on campsites with 10 hectares or more. Remember that you can often rent bikes at the campground.
Ready motorhome routes - an e-book guide
Take with you motorhome guides, i.e. our original camper routes, and don't think about where to stay the next day. Drive from point to point just checking out what's interesting to see and where to eat along the way. See where to go with a motorhome .
A practical guide in the form of an e-book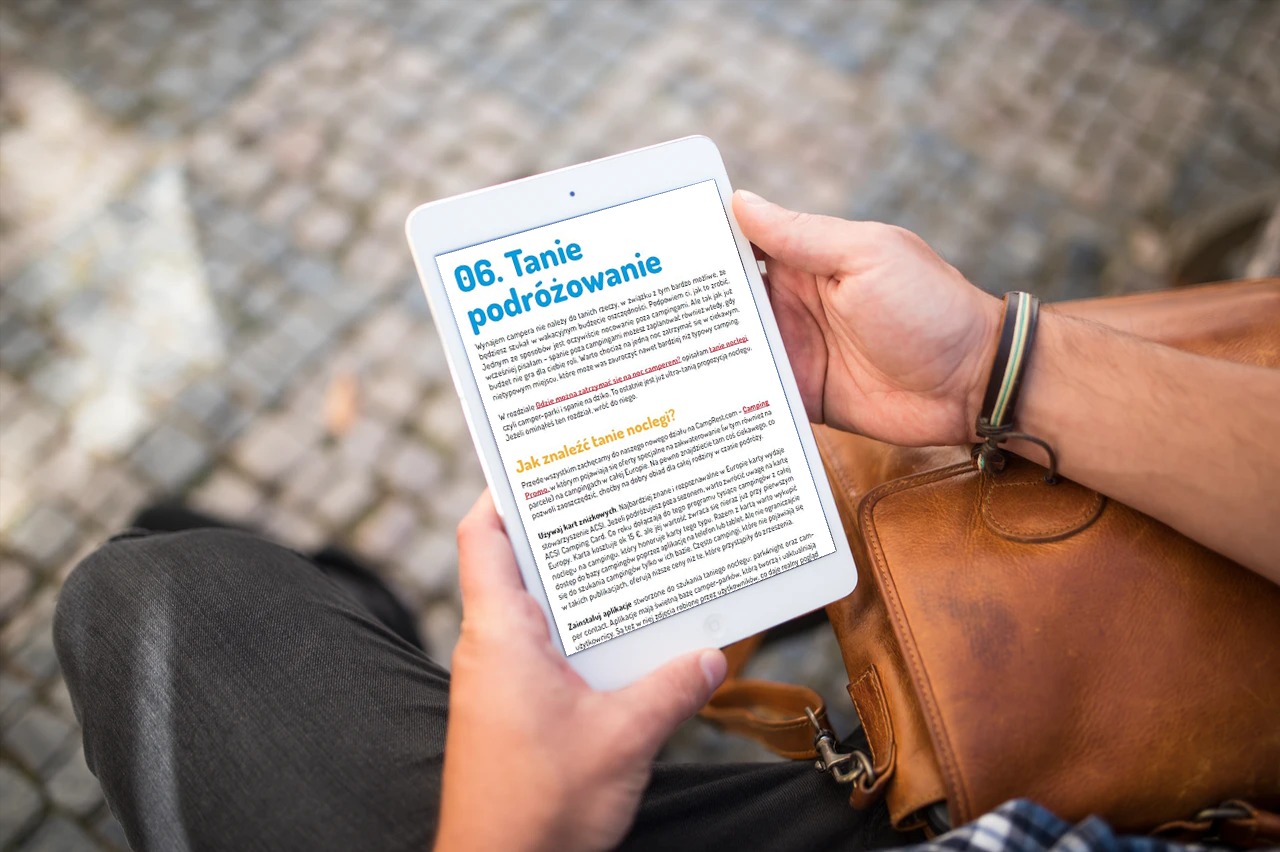 If you are interested in this article, you will surely like our e-book: "Your first camper trip - a practical guide" , in which we describe even more basics of caravanning. Among other things, how much does the rental of a motorhome cost , and at the end of the ebook you will also find extensive checklists and timelines, thanks to which you will not forget about anything when planning your vacation and packing your motorhome.
---
Do you want to know even more?



• Join our Facebook group -

Cool Camping


• Follow our Facebook profile -

CampRestowy Facebook


• See how we travel as a family on Instagram. During our trips, it is here that we put the most reports from everyday life on the campground or in the camper -

CampRestowy Instagram


• See our YouTube videos, subscribe to our channel and give a thumbs up to the videos you like -

CampRestowy Youtube
We have created the CampRest portal for people who value freedom and travel on their own.
Enjoyed reading this article? Share it!