The epidemic will end. Get ready for the caravanning season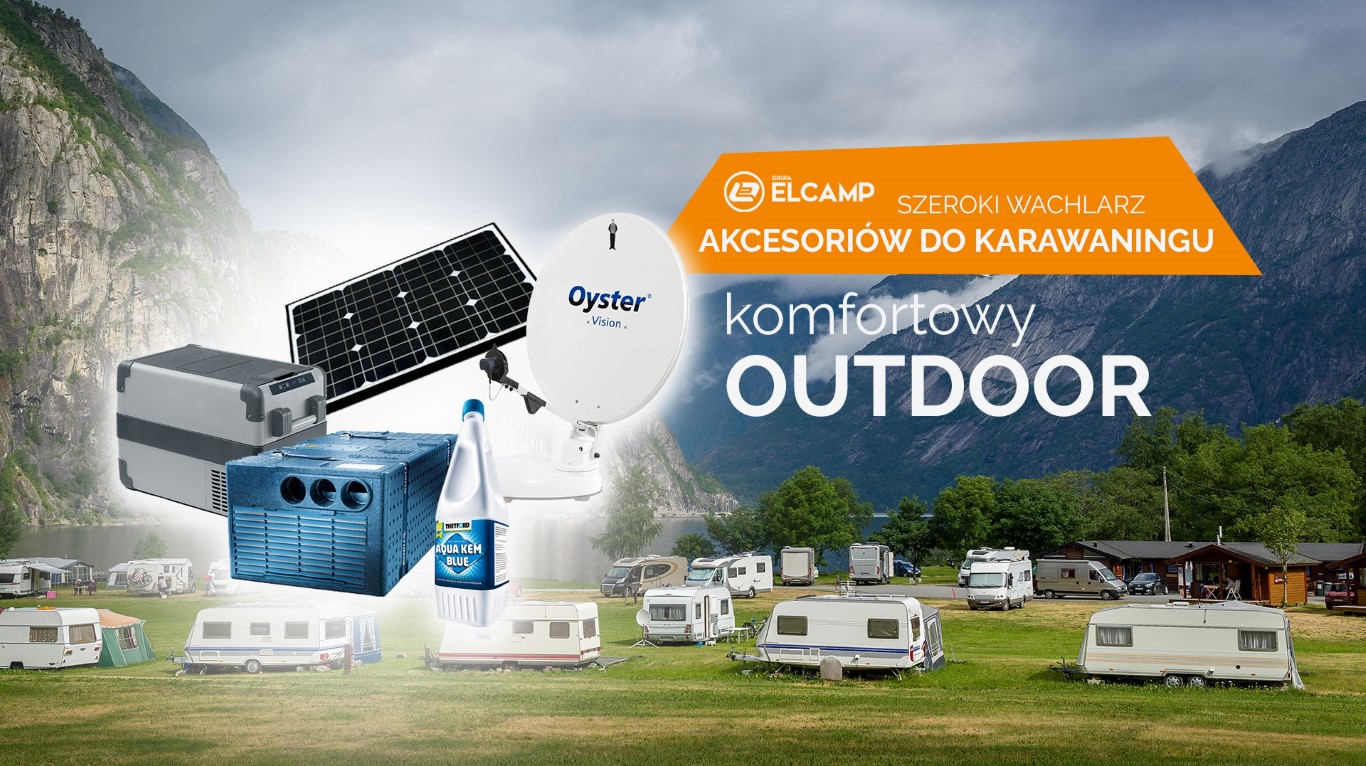 Every motorhome and caravan enthusiast is just waiting for the slogan "end of the coronavirus epidemic". Let us be of good cheer and think today about proper preparation for the upcoming summer caravanning season. The on-line store of the Elcamp Group operates continuously and carries out all orders on an ongoing basis.
The current situation not only in our industry, but the entire global economy, in short, is not impressive. However, we are optimists and we look to the coming months with hope, dreaming about closer and further journeys.
However, in order to properly prepare for them, it is worth visiting the on-line store of the Elcamp Group today. This one works continuously throughout the epidemic period. Orders are processed on an ongoing basis, and shipments are subject to additional quarantine prior to shipment.
A gigantic selection of several thousand caravanning accessories is just a foretaste of what we have prepared - says Wojciech Sierpotowski, head of the accessories department and man responsible for the online store. - You can always take advantage of a prepared, special promotion for over 160 different products. In this way, today we can buy accessories that will be needed anyway after the end of the epidemic, and now we can also save.
Obviously, the stationary store in the Elcamp Group showroom in Krakow remains closed. Only online orders are processed, personal collection is not possible.
If you have any questions or doubts, feel free to call us and ask for details about selected products.
The on-line store of the Elcamp Group is available at sklep.elcamp.pl
160 discounted products can be found here: https://sklep.elcamp.pl
We have created the CampRest portal for people who value freedom and travel on their own.
Enjoyed reading this article? Share it!