What is worth taking with you to the motorhome?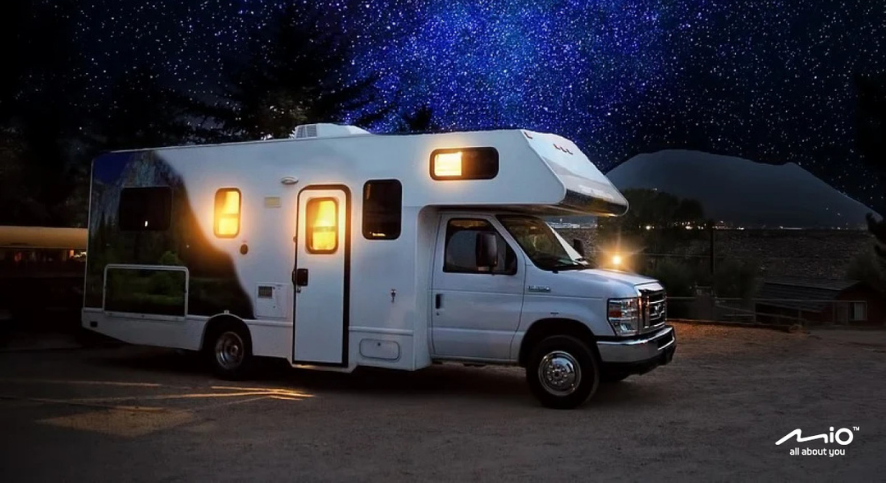 Another summer is ahead of us, and thus the time to search for the best holiday offers. One of the safer sightseeing options during a pandemic is traveling by motorhome. It gives the possibility of free movement with the whole family and visiting new places. What should we remember if our trip should involve only rest?
Vacation in a motorhome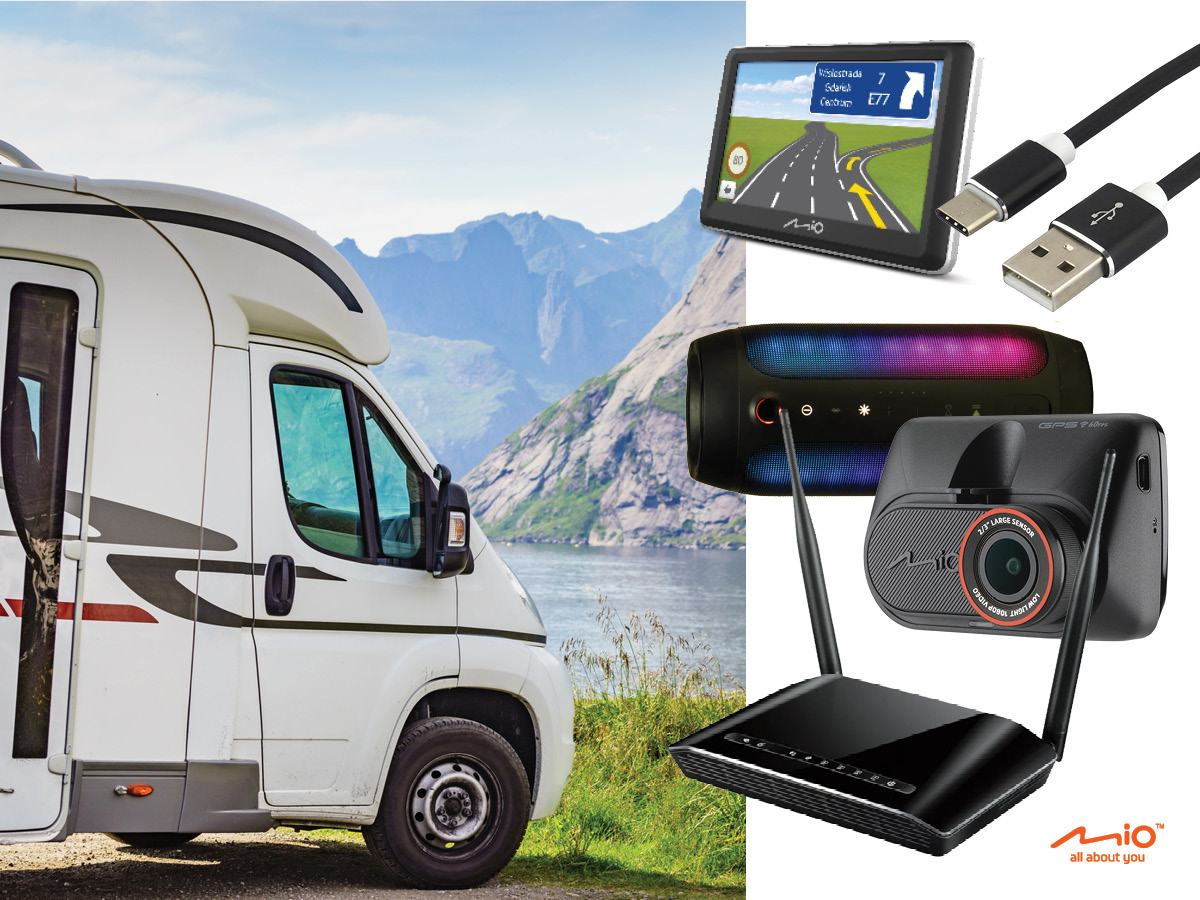 Regardless of whether we are going in a motorhome for a week or a month, it is worth getting ready for such a trip. Fans of this type of travel plan the time and places they want to see with big oversold. In addition, they prepare the motorhome for the road both inside and outside. What is worth checking before leaving. First of all, you need the validity of the vehicle registration inspection (if it ends during the trip, we make an earlier inspection before departure) and OC (it should cover the period of our trip). If you are going outside the EU, you have to take a green card with you.
When packing your motorhome, remember to spread the center of gravity. Here, we follow the rule that the heaviest things are placed at the floor level. The lightest under the ceiling. Food products, such as jars, cans, are best placed in a cooler place, e.g. in boxes at the back of the motorhome.
When packing, be sure to pay attention to the actual weight of the packed items - the GVM of the motorhome, i.e. the Gross Vehicle Weight, must not be exceeded!
Useful for travel
One of the inherent gadgets is navigation that will lead us to the destinations on our route. But it's worth knowing where you can move a car with non-standard dimensions. Google maps shows the fastest route for passenger cars, so it is worth buying a navigation with the TRUCK function, which will design the route taking into account the dimensions of the motorhome. One of such navigations is Mio Spirit 7700 FEU LM TRUCK .
Another useful gadget when traveling is a powerbank that will charge the most necessary devices, e.g. a smartphone, a smartwatch.
If we care about our own safety and want to have proof in the event of an unplanned event on the road, we should have a video recorder. High-quality traffic cameras will record the overload and protect the file against deletion. In addition, they offer a passive and active parking mode, thanks to which our motorhome will be monitored around the clock.
One of the devices of this type on the market that has a built-in GPS module and records great at night (Night Vision Ultra option) is the Mio MiVue 866 video recorder. In this model, the information about the segmental speed measurement deserves attention. It is enough to connect the device with a cable to the cigarette lighter socket and we gain additional "eyes" during our trip.
Smartphone support
Many people say that the best technological travel partner is the smartphone. Undoubtedly, its small dimensions at first glance say that instead of a few devices, it is just to take it on a trip. It has one big disadvantage, which is the incredibly short working time with intensive use. Therefore, when traveling longer, it is worth thinking about equipment that will relieve it at least a little.
One of such devices that is the basic tool for work and entertainment on a daily basis is a laptop. It is much larger and heavier than a smartphone, but due to the fact that it has a large display, it will allow you to conveniently determine the most convenient route, find local attractions, watch a movie in the evening or archive photos and videos from the whole day.
Internet access can colloquially say "save a life on the go", and when access is limited due to the limited number of devices with access to the network, it can be the cause of many unwanted family disputes. To avoid this, it is worth "arming" with two network devices. The first is a modem for mobile Internet . All we need to do is install a sim card of any mobile operator with mobile Internet access in its services and we can enjoy access to virtual reality.
Usually, we do not go on a camper trip alone, so it is worth ensuring that several devices have access to the Internet at the same time. This is where a Wi-Fi modem comes in handy, which will also make the Internet signal available to tablets or laptops.
Wireless speakers and headphones turn out to be useful, but not indispensable accessories during such journeys. The first device will turn out to be extremely useful, especially in the evening, when you want to relax with your favorite movie or song after a day of sightseeing. The second, however, will prove useful when we want to do it in such a way as not to disturb our fellow travelers.
Necessary cables and adapters
It is also worth packing a special splitter in the motorhome, which will allow many devices to be powered from the cigarette lighter socket at the same time. Electronics manufacturers use several standards of power sockets in their devices. It is worth protecting yourself and taking a cable with you, which has adapters that adapt it to the most popular sockets, such as USB type B or USB C.
Before the trip, we recommend that you make a list of things that should come with us, so as not to forget about anything - you can find such a list in our guide at www.gdziekamperem.pl
More about the Mio brand can be found at:
www: https://www.mio.com/pl_pl/
Youtube: https://www.youtube.com/channel/UCYtY3Zu_BTtv9cLejQ-S35w
Instagram: https://www.instagram.com/mio.polska/
Facebook: https://www.facebook.com/MioPolska/
MiTAC International Corp. was founded in 1982 and started its operations in Hsinchu Science Park (HCSP), Taiwan. Since then, MiTAC has grown into an international organization that offers services in the following areas: Electronic Systems Manufacturing (ESM), Integrated Development and Manufacturing Management (JDM), Third Party Hardware Manufacturing (ODM), and Private Label Manufacturing (OEM and OPM).
MiTAC also has global brands such as Mio, Magellan, Navman and TYAN, and distributes GPS devices and servers around the world. The company also creates solutions and products for the "cloud" technology. MiTAC is represented worldwide and the company currently employs 9,000 people worldwide. MiTAC's extensive experience enables us to provide products and services tailored exactly to the needs of its customers.
More information about the company and its products is available at www.mio.com/pl .
We have created the CampRest portal for people who value freedom and travel on their own.
Enjoyed reading this article? Share it!