Weinsberg - Knaus's cheaper brother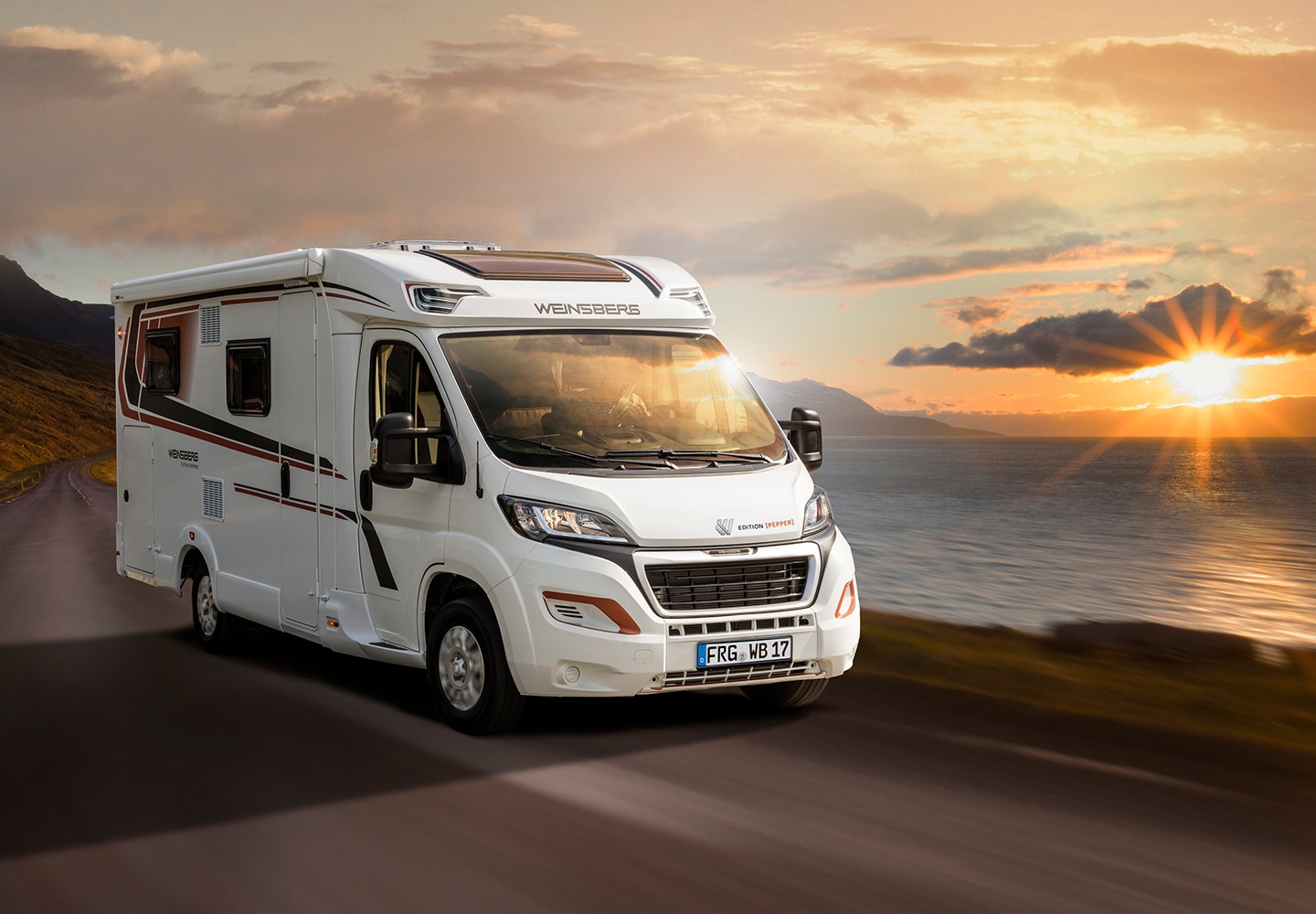 Weinsberg is one of the many brands in the portfolio of the Knaus Tabbert group. The customers' interest in motorhomes and caravans of this brand is primarily influenced by the favorable - compared to competitors - prices of these vehicles.
To simplify things, Weinsberg has a bit of a relationship with Knaus as Skoda is with Volkswagen. The brands belonging to the same concern have access to the same technical knowledge, but are intended for completely different customers. In order not to be groundless, let's take a look at the prices.
The cheapest Knaus trailer costs about 13 thousand. euro, the cheapest motorhome - approx. 54 thousand. euro (all prices in Germany). After moving from the Knaus showroom to the Weinsberg showroom, the customer can breathe a sigh of relief - he can have a large trailer for less than 11,000. euro, and he could drive a motorhome for 34 thousand. euro.
Currently, the model range of the Weinsberg brand consists of two caravans and five motorhomes, each of these vehicles comes in several variants. Until recently, there was only one CaraOne caravan on offer, but a second one - CaraTwo - has just joined it. The motorhome-vans include CaraBus and a new product - the cheaper CaraTour. CaraCompact and CaraLoft are motorhomes with a low roof, and the offer is crowned with an "obligatory" alcove - CaraHome.
Peugeot with pepper
Perhaps the biggest curiosity for 2017 is CaraCompact Edition [PEPPER]. Although the standard series (as well as other models of the brand) is based on Fiat, Peugeot is the base for "Pepper". [PEPPER] is offered in two variants (both 675 cm long) available from nearly 50 thousand. euro. Therefore, they are relatively expensive vehicles, and their competitive advantage lies in their extensive equipment.
The customer receives as standard, among others 130 HP engine (at an additional cost of 160 HP), light alloy wheels, external awning, TV package, multimedia package, rich interior lighting, USB sockets, and even upholstery elements by the Tom Tailor clothing brand. The basic price also includes a navigation system, rear view cameras and cruise control.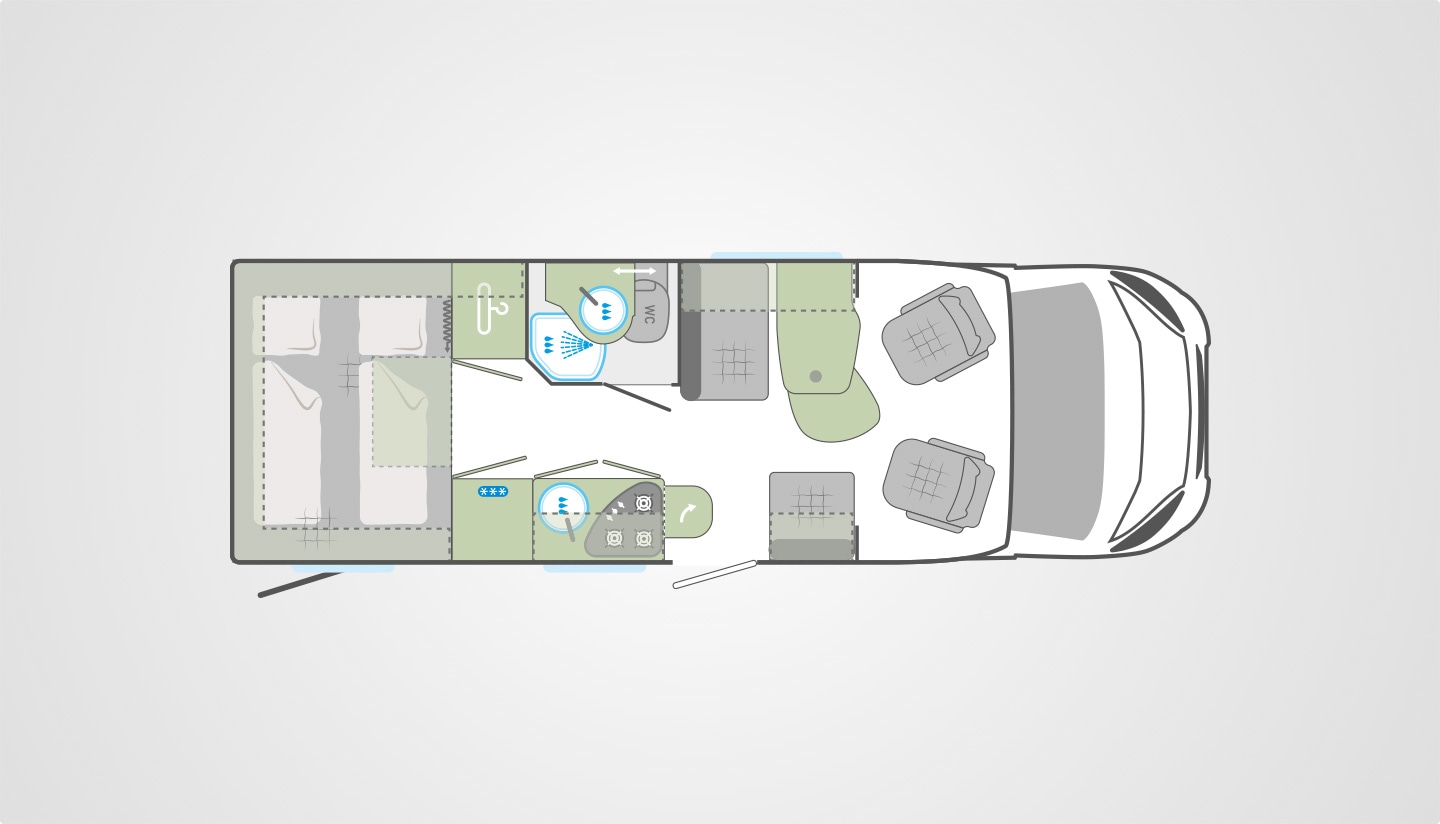 Compulsory bicycles
At the opposite extreme - at least in terms of price - is CaraTour - Weinsberg's cheapest car. This camper van was created for active people (but regardless of age), for whom the possibility of taking a bicycle and other sports equipment on board is more important than the extensive equipment. To emphasize this, the manufacturer adds a bicycle rack (mounted on the rear door) to each vehicle at a basic price.
In this case, we can choose a vehicle based on Fiat (115 HP) with a length of 541, 599 and 636 cm. Interestingly, the two shorter models are 205 cm wide, while the longest vehicle is narrower (187 cm). The interior will probably be a bit cramped, but on the other hand - there will be nothing that should be found in a motorhome (kitchen, bathroom with shower, double bed - everything is in place). The double doors at the rear can also be considered an advantage.
A trailer with a trendy interior
Finally, the trailer is also worth mentioning. Weinsberg decided to take advantage of the fact that manufacturers have recently focused mainly on motorhomes and presented a caravan that has a chance to attract customers' attention both with an attractive price (from 10,980 euros) and a modern interior design.
The CaravanTwo is available in four variants and three lengths: 592 cm (with a double or bunk bed), 662 cm and 724 cm. The maximum permissible total weight of the shortest model is 1100 kg, with a load capacity of 210 kg.
On board we find, among others heating Truma S 3004, refrigerator (107 or 142 l), 15-liter fresh water tank. Unfortunately - the shower is available for an extra charge.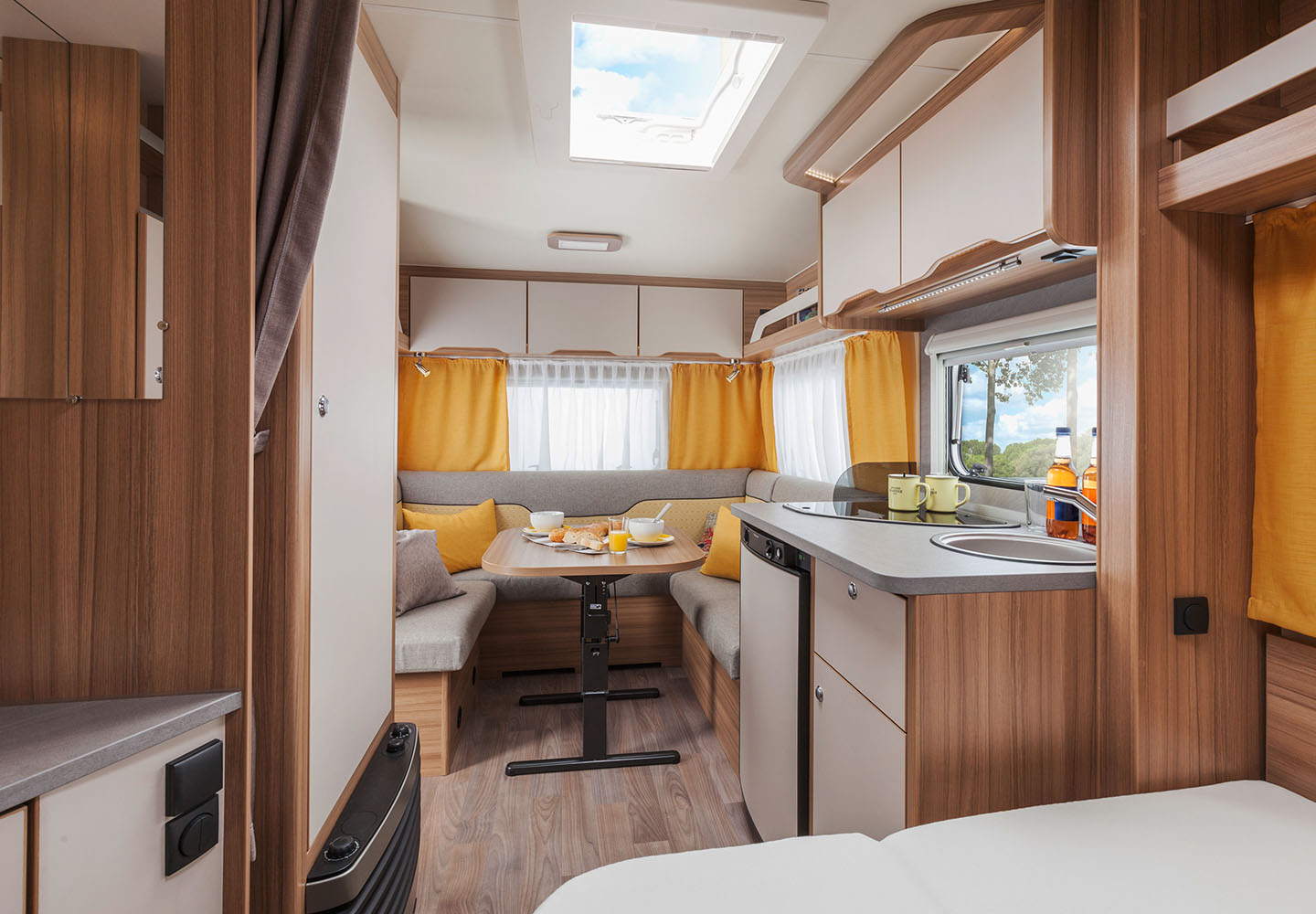 Does Weinsberg have a chance to "conquer the world" with his new offer? Well, numerous nominations in the international competition for the motorhome and caravan of the year prove that although the vehicles of this brand seem rather inconspicuous, in practice they will convince many of them with their practical values and even interior design. And in addition, at the level of Skoda, not Volkswagen or Audi.
Sometimes it is better to get lost than to ask for directions too much. Aldous Huxley
Enjoyed reading this article? Share it!