Heating and air conditioning in the motorhome and caravan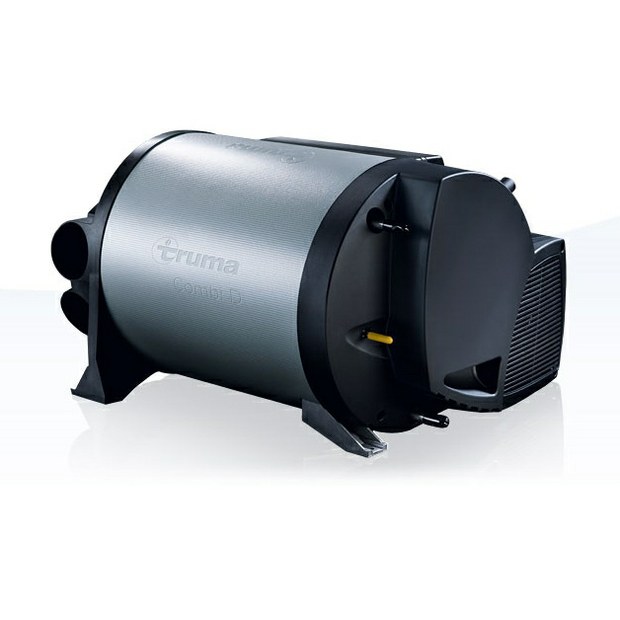 Heating in the motorhome and caravan
The standard heating option is a system based on a gas furnace (eg Truma or Dometic) powered by gas from a cylinder. The walls of the motorhome trap warm air, and the insulation is also the double floor, which more and more models have. Some people install electric strip heating directly on the walls, gathering heat in the room quietly (no fan), safely and evenly.
An alternative to these systems is independent diesel heating. Companies such as Webasto and Eberspaecher, which offer air or water auxiliary heating, specialize in it. In the case of water, warm air is blown inside with special blowers, and some of it heats the engine. However, with the second option, the air is heated directly in the room. Air heating is most often installed in motorhomes because it is quieter. Its advantage is also low power consumption and instant heat. Devices are switched on using a digital clock or remote control.
The latest heating systems are combined with air conditioning. They are more expensive, but economical - the same equipment cools down in summer and heats up in winter, so after some time the expense will pay off, and thanks to it you can enjoy the comfort of traveling. We control it remotely with a remote control or manually (electronic panel). A good example of such equipment is Vitrifrigo cooling equipment, i.e. the Roadwind 3300T C&H parking air conditioning. Telair also offers a 2in1 variant - the Silent 3800 H model has a heat pump, and a double noise reduction system (DNR), so it is not burdensome for the environment.
Cooling in the motorhome and caravan
When it comes to cooling itself, one of the popular air conditioning manufacturers is Dirna. RV owners often choose this brand's air conditioner, the Bycool Camper, which runs on battery power only. This means that it can work with the engine off. You can also choose the Minicool or Minicool Compact compressor parking air conditioning (recommended for night cooling). Its system consists of 2 Danfoss compressors with 1400W cooling capacity and low power consumption. The compressors are independent - in the event of failure of one system, the other continues to run.
For those who want to cool down while driving, the Truma Saphir Compact air conditioning system will love it. It not only cools and dries the air, but also cleans it thanks to pollen filters (ideal for allergy sufferers).
On the other hand, those who love luxury can travel in a Burstner Aviano i727 motorhome with electric underfloor heating, double air conditioning (in the living area and in the cabin), and ALDE central heating. And whether the original spirit of caravanning is not lost in all of this - it is not for us to judge.
A writer by profession, a passion of a cat. One day he will see what is behind the Urals - good to Vladivostok. So far, when he can, he enjoys the sun of the countries of southern Europe. And it's also fun;)
Enjoyed reading this article? Share it!