Easy, Evolution, Alize - trailers with a soul from Sterckeman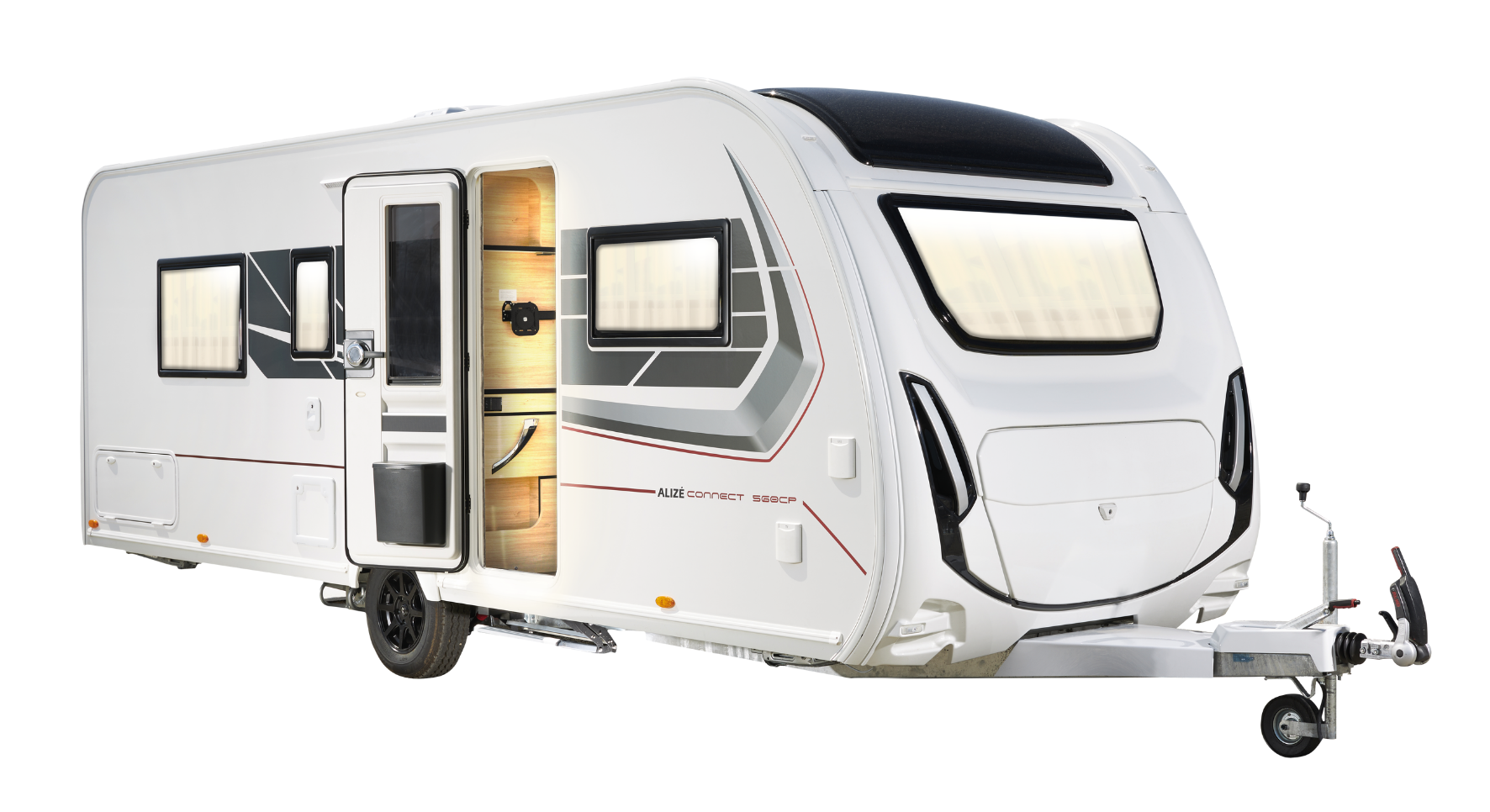 The father and founder of the brand - Alexandre Sterckeman already in 1945 produced the first caravan in his workshop in the north of France. 75 years later, his name can be found on the brilliant trailers coming off the conveyor belt of one of the most modern recreational vehicle factories in Europe.
Currently belonging to the Trigano Sterckeman group, like each of the brands in the group's portfolio, it has its own distinctive features, reflected in the production technology, design and philosophy. Today we would like to introduce you to the model portfolio and tell you why these trailers deserve your attention.
Premium class buildings
The key factor determining the quality and durability of trailers (regardless of the brand) is the body and its durability. In this respect, the French manufacturer follows the latest trends, defining the construction technology with the abbreviation IRP (an abbreviation to be associated with the concepts of Insulation, Resistance, Protection - insulation, durability, protection).
Hydrophobic XPS foam , which offers excellent thermal and acoustic insulation, is responsible for the insulation of the core of the walls, floor and roof, while the outer sheathing of the roof, walls and floor is made of laminate (except for the Easy collection, which has aluminum-covered walls as standard). Wooden scantlings are used to reinforce the structural elements of the walls and roof, and composite profiles are used in the floor itself and in the thresholds exposed to moisture. Even in economical models, therefore, we are dealing with a high-quality, durable construction, which ultimately affects the maintenance of value, tightness and reliability.

The Sterckeman range includes three lines, each of which, from a marketing perspective, has been given a specific number of stars for ease of use.
Easy - simple first choice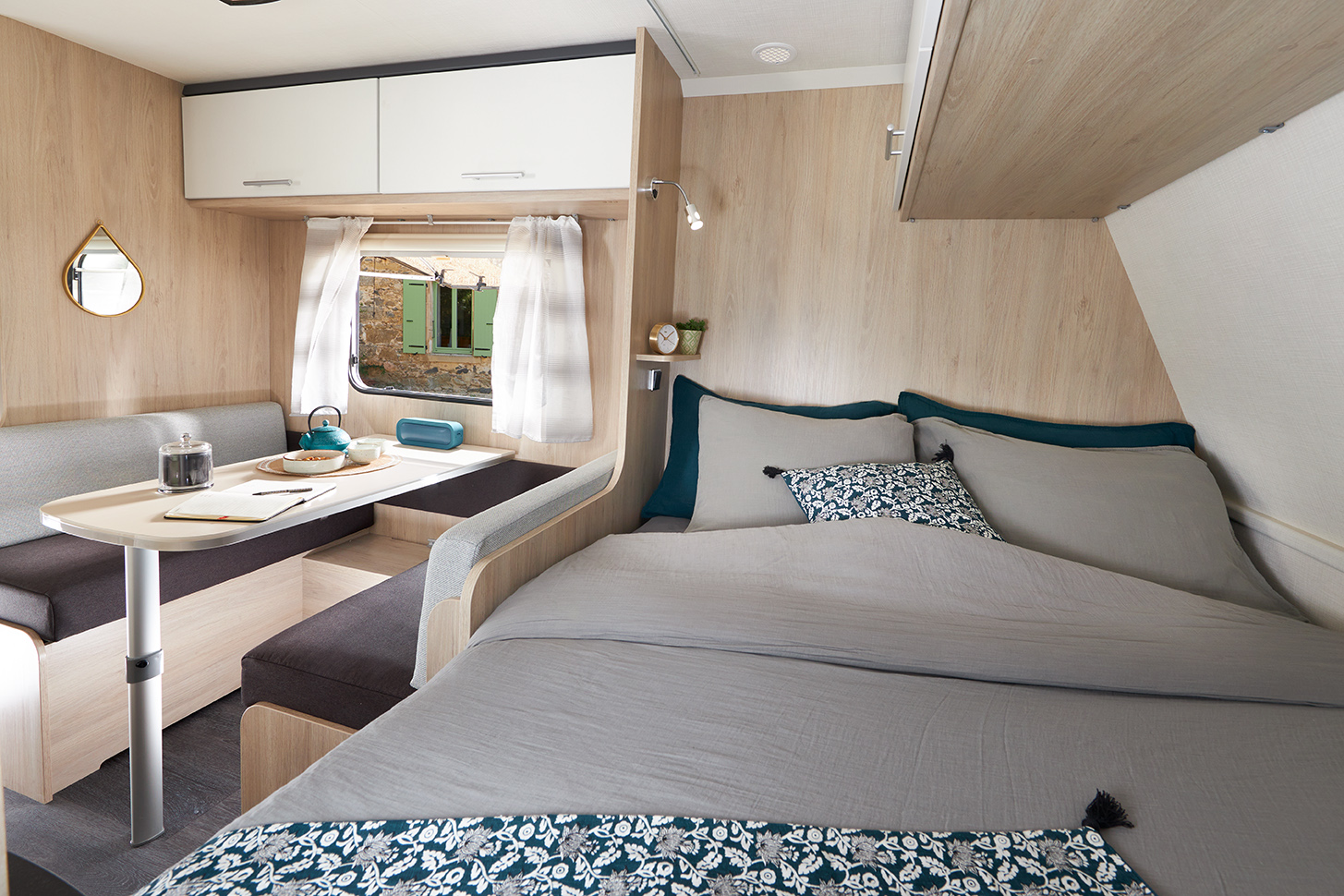 The three-star Easy series has a total of 10 layouts for 2 to even 7 people. They are characterized by low weight (GVW from 1000 to 1300 kg), necessary equipment as standard and easy maneuverability.
This is an excellent, "hassle-free" option for novices and families with children at the beginning of their caravanning adventure. Bright interiors with perfectly composed color upholstery look attractive.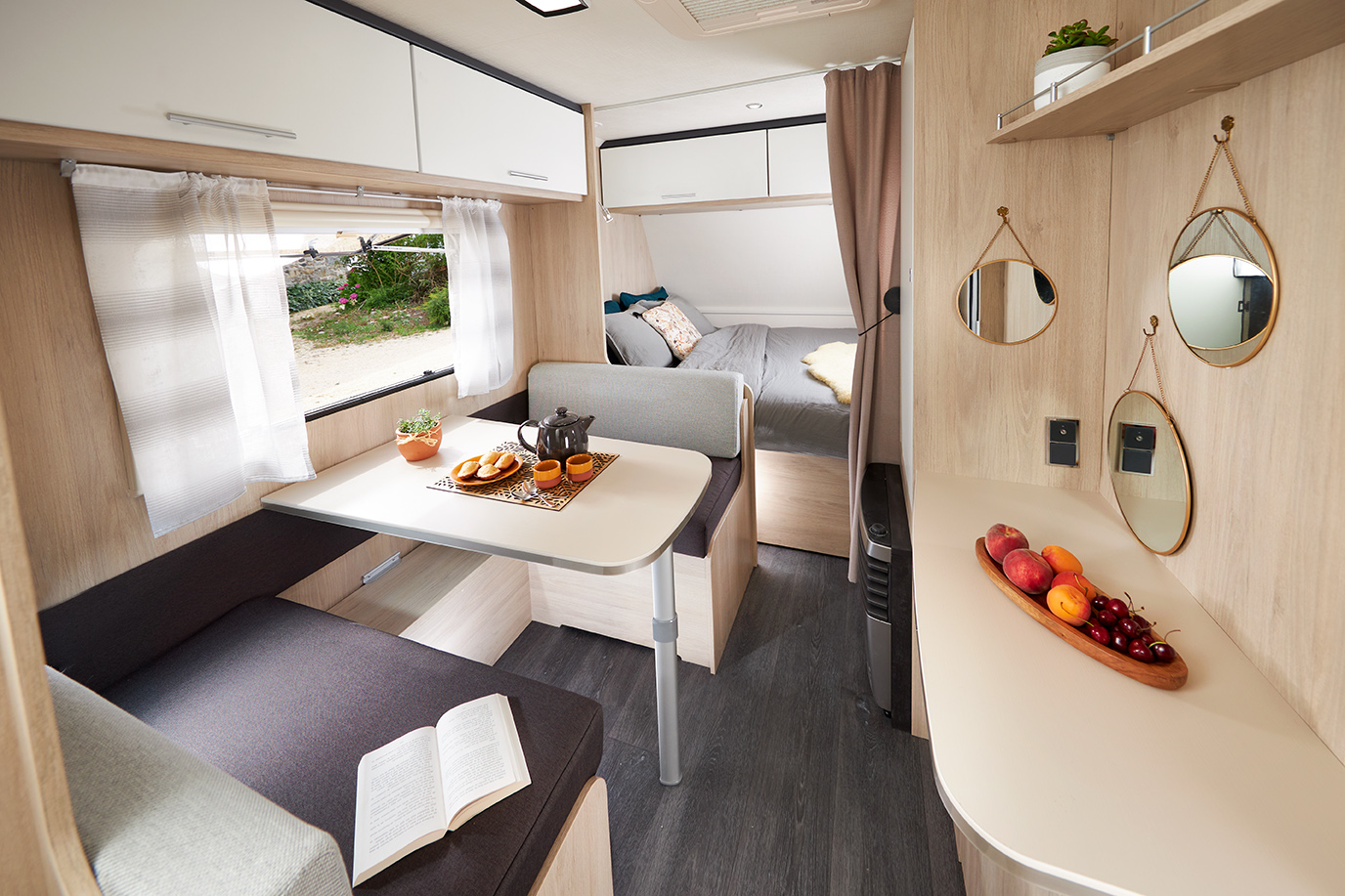 Each model is equipped with an integrated sanitary module. The bathrooms are configured differently - we can also choose variants without a toilet or without a washbasin, but always with a shower / paddling pool. 3 burner gas cookers and refrigerators are standard throughout the series.
In the case of EASY, the manufacturer offers an interesting equipment package, which basically includes the most necessary equipment:
- Laminate side walls (instead of aluminum)
- AKS3004 stabilizer
- Suspension shock absorbers
- Service and luggage hatch with dimensions of 100x40 cm
- 230V electric boiler with a capacity of 5l
- clean water tank 50l and dirty water 30l (additional tank on wheels)
- exclusive pillows, thick mattresses, two-color furniture fronts, cabinet lighting and 4 LED lights inside
- shower curtain and access door accessories
- roof window 70x50 cm
- fixing the spare wheel in the locker

According to According to the manufacturer's data, the choice of the package is associated with savings of approx. EUR 2,000 in comparison with the unit prices of the above equipment.
Evolution - all inclusive vacation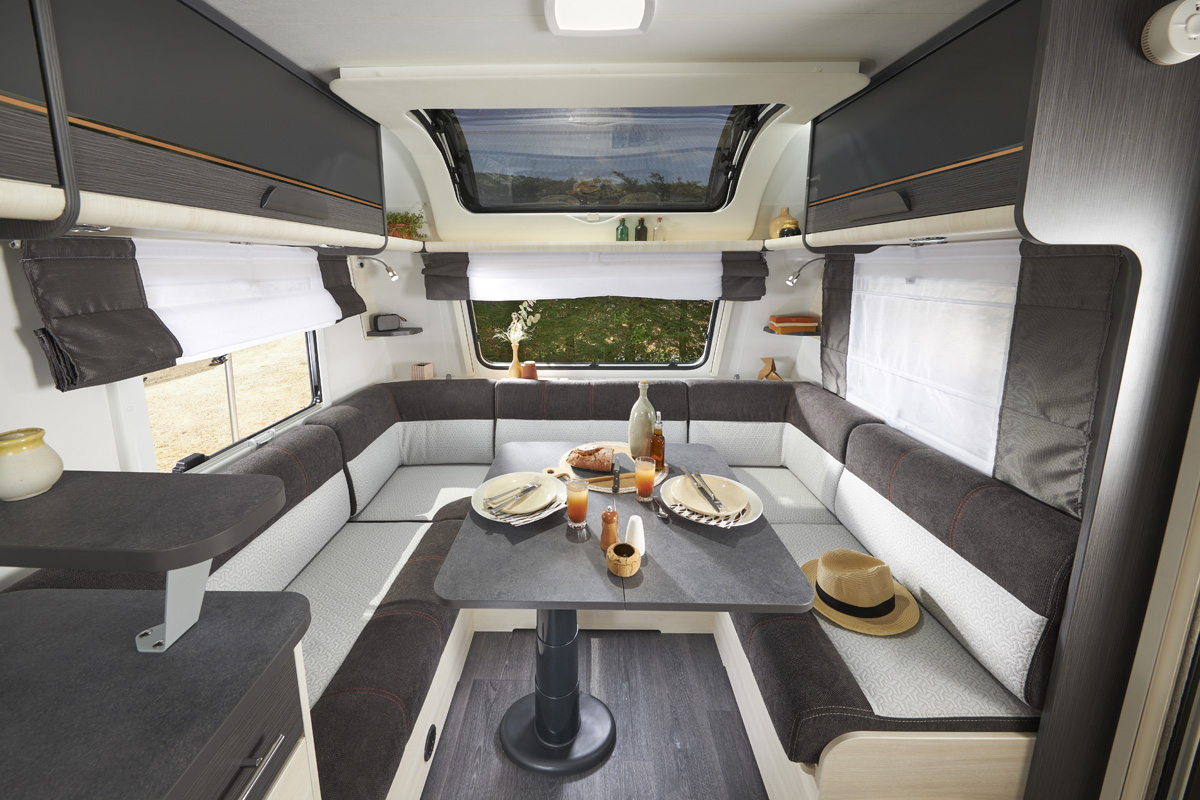 The Evolution series in the manufacturer's catalog boasts four stars and makes a good impression at first glance. The champagne color of the walls, an additional skylight and a neat back - the visual flavors go with the times.
We have a total of 7 possible systems for 4-6 people with a catalog DMC from 1500 to 1600 kg and total lengths from 675 to 755 cm, all with an external width of 230 cm. When choosing additional packages, it is possible to increase the DMC by 200 kg. So that we can understand each other - the standard equipment is definitely sufficient here for comfortable journeys with the whole family.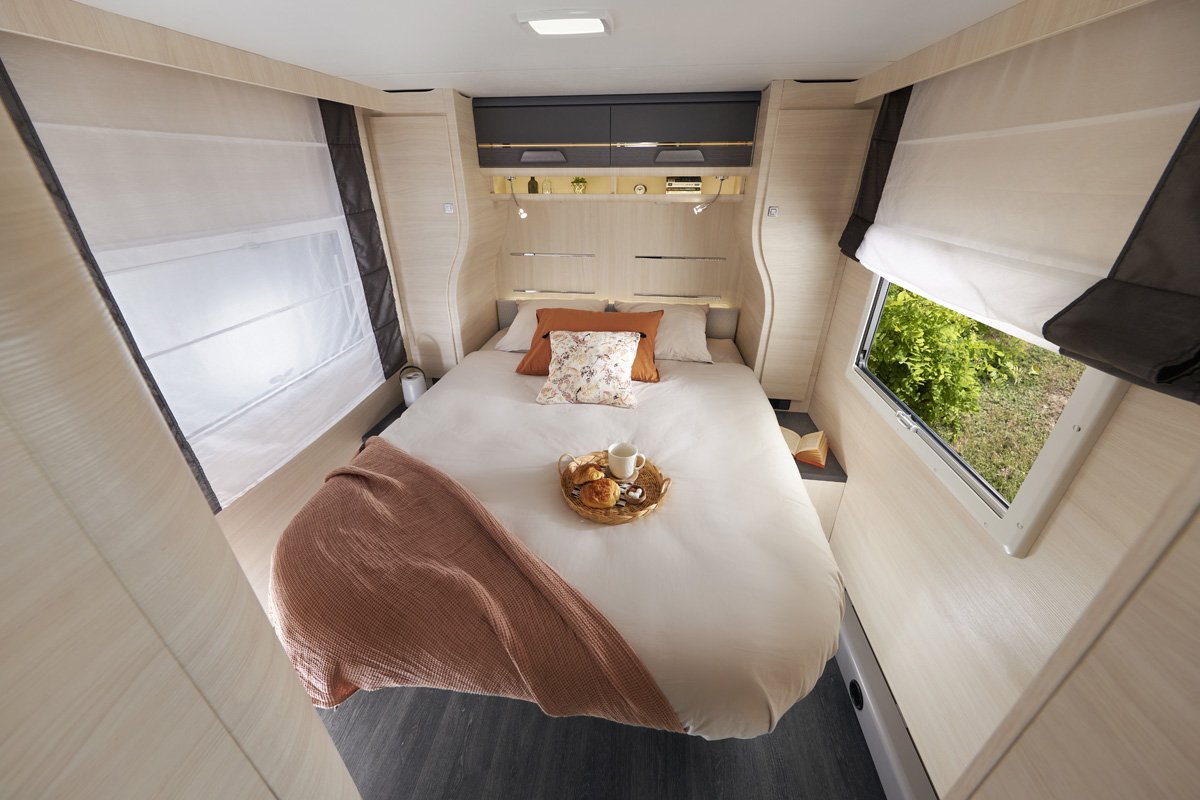 High-quality mattresses, seat upholstery or top-quality furniture with modern colors are a matter of course in this class. The huge refrigerator with a capacity of 150 liters will be appreciated especially by families. The most demanding, however, can order, as part of one of the 2 packages (Comfort and Arctic), factory air conditioning, additional underfloor heating (standard Truma Combi 4 ), i-Net module, electric step, external gas socket, TV socket, city water connection , skylight, bathroom skylight with a fan and many other "goodies". For families 4+ it is a perfect holiday vehicle.
Alize - a standard worth 5 stars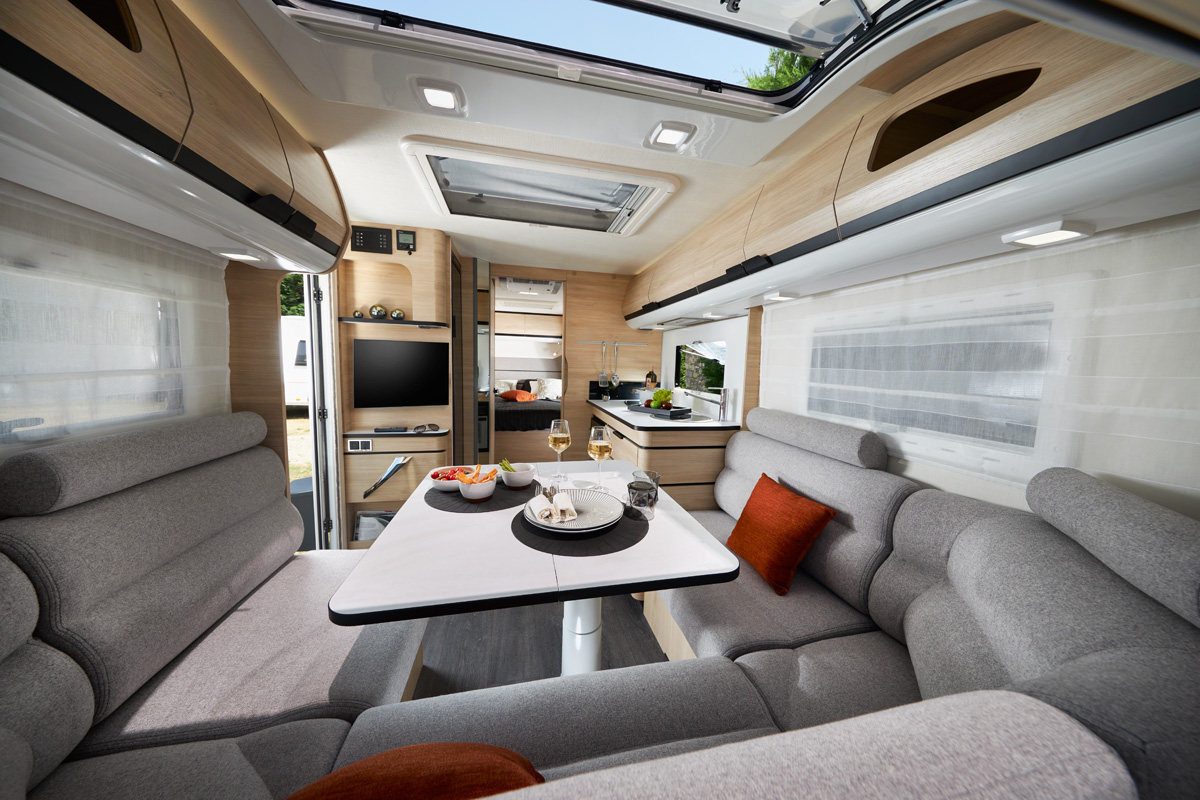 Alize with the Connect Package is an uncompromising, luxurious caravan with a width of 2.5 m and a total length of 780 cm. GVM is a trifle 1900 kg. The two available models differ basically only in the arrangement of the rear beds (single or French bed). Here, the interior is almost dripping with luxury.
At the entrance there is a comfortable living room with a U-shaped sofa, which can be transformed into a bed for 2 people in no time. Right next to it you will find a luxurious kitchen with a 3-ring cooker with extractor hood, sink, and even an oven, lots of cupboards and a large fridge. The phenomenal impression of space in the living room with a kitchenette, this model certainly owes to the illumination of the interior thanks to huge roof windows.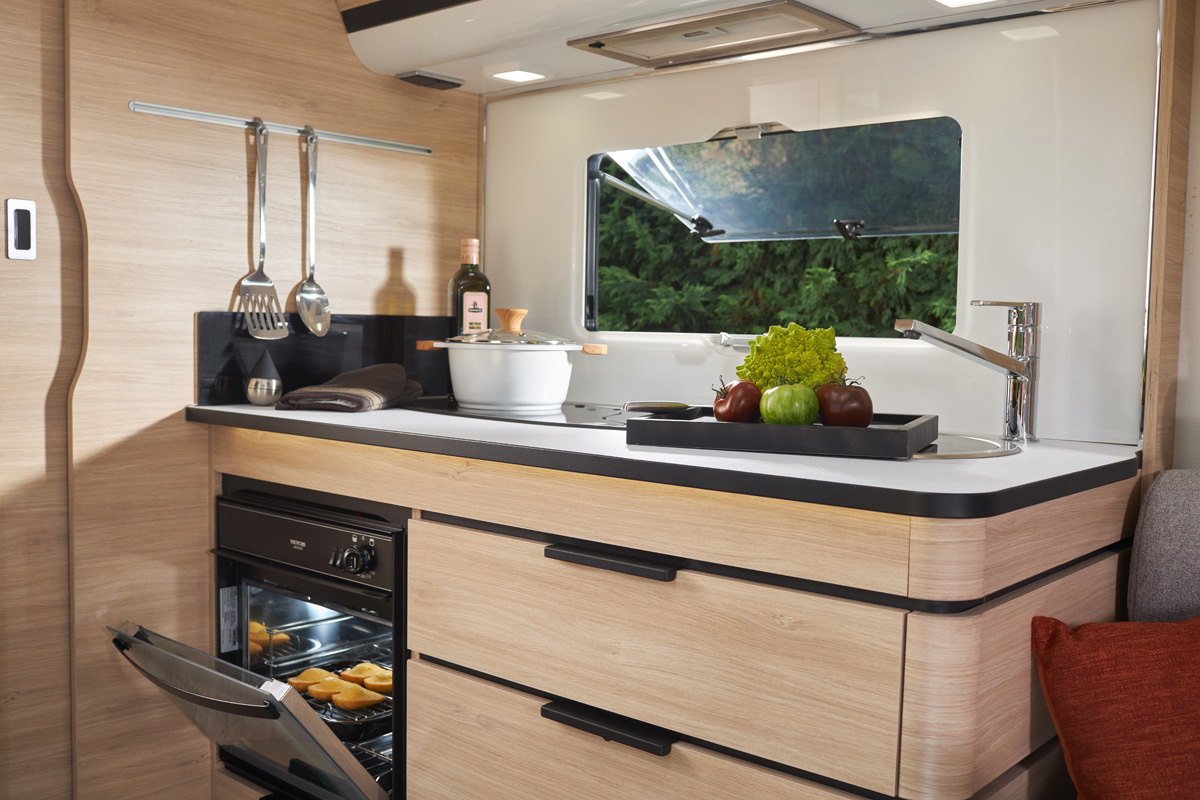 Passing the kitchen and the partition wall separating the living room from the bedroom, on two opposite sides of the caravan we have a separate closed shower with a washbasin and a separate toilet - also with a washbasin. You won't find such a convenient and functional solution from any other manufacturer.
The equipment basically leaves no wishes unfulfilled - from atmospheric lighting, through additional multimedia sockets and various types of connections, to the Truma Combi 6E heating with i-Net box, we will find what your heart desires on board.
Summary
The Sterckeman brand and the unusual solutions used by this company have attracted our attention many times during foreign fairs. Value for money, attention to detail and solid construction allow it to boldly compete with the most sophisticated models of the competition.
It is also worth emphasizing that regardless of the wealth of the wallet, every caravanning fan will find something for themselves.
The official representative of the Sterckeman brand in Poland is ACK Benimar Polska from Kędzierzyn Koźle.

https://kampery.ack.com.pl/sterckeman/
In addition to Sterckeman trailers, the company is also a dealer and an authorized service partner of prestigious motorhome manufacturers - Benimar, Eura Mobil and Karmann-Mobil.
ACK is also one of the leading and best stocked stores with caravanning accessories and equipment in our part of Europe - who was, will confirm!
I feel best in the form of trade fairs and meetings with enthusiasts. Technical freak. In my life I have dismantled many motorhomes for the first time. Fan of large vehicles, mountain biking and traveling without weight and financial restrictions. At CampRest, I am responsible for all publications on automotive topics.
Enjoyed reading this article? Share it!