Camping Estanyet i okolica / Spain.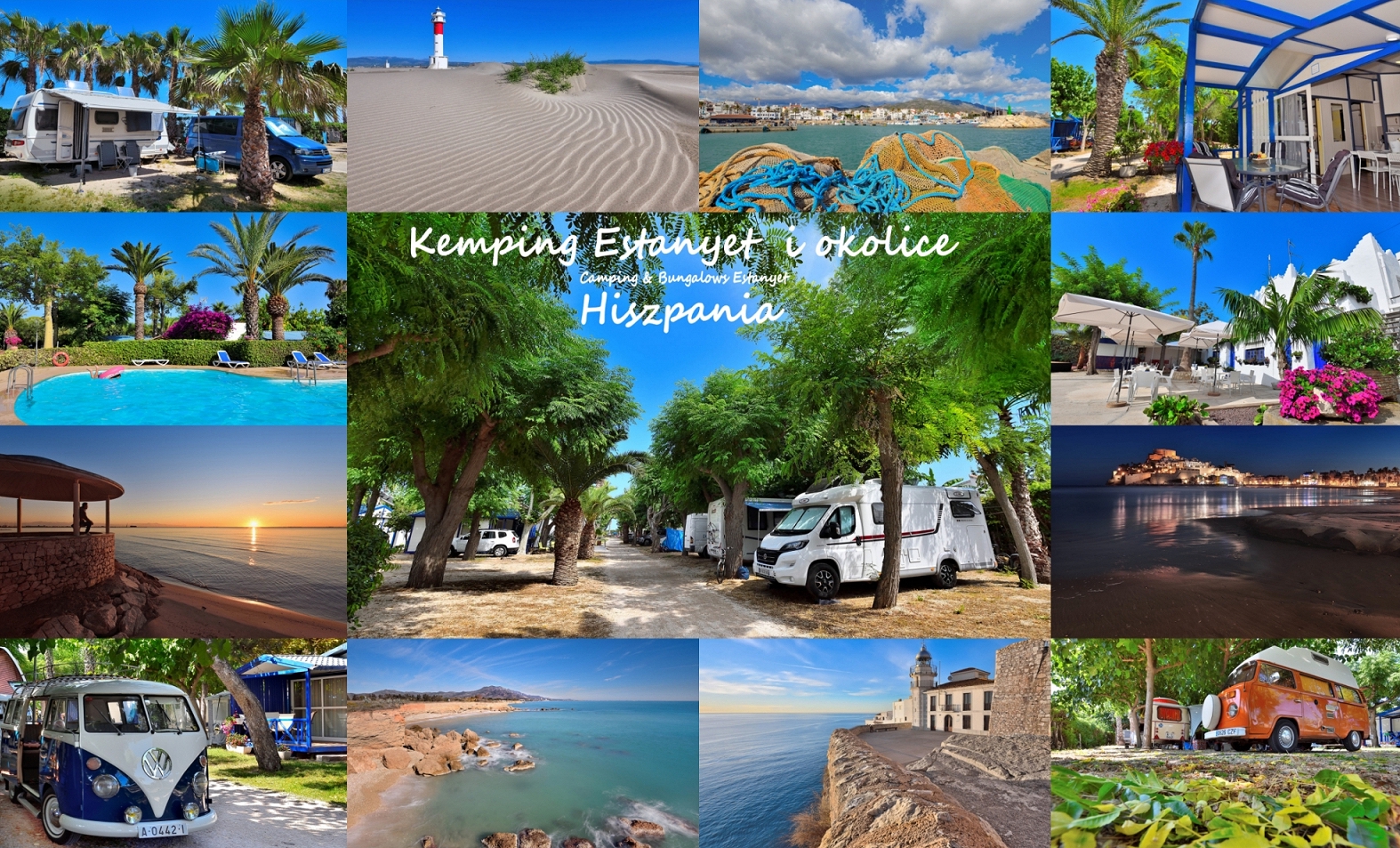 Camping & Bungalows Estanyet is located on the Mediterranean Sea in the south of Catalonia (Spain) next to the town of Les Cases d'Alcanar, it is one of the most charming places on the coast of "La Costa del Ebre", it is an authentic sailing village with a fishing port characterized by a maritime climate suitable for a unique charm in Terres de l'Ebro. It is worth visiting one of the many restaurants with sea gastronomy, which is inherited from generation to generation. Les Cases de Alcanar , is the small gastronomic capital of "La Costa del Ebre" with a wide range of restaurants, characterized by the quality of fish and seafood, which kitchen professionals try to present at the table through the best recipes. There are many good blue flag (Blue Flag / Bandera azul) beaches in the area

One of the most famous is the Marjal beach with its wonderful maritime promenade that stretches from Les Cases de Alcanar to the Estanyet campsite, the promenade offers various outdoor activities: rollerblading, cycling, walking or jogging in the morning at sunrise. Estanyet camp site is right where the Costa Dorada ends and the Costa Azahar begins, this site is known as "Sòl de Riu"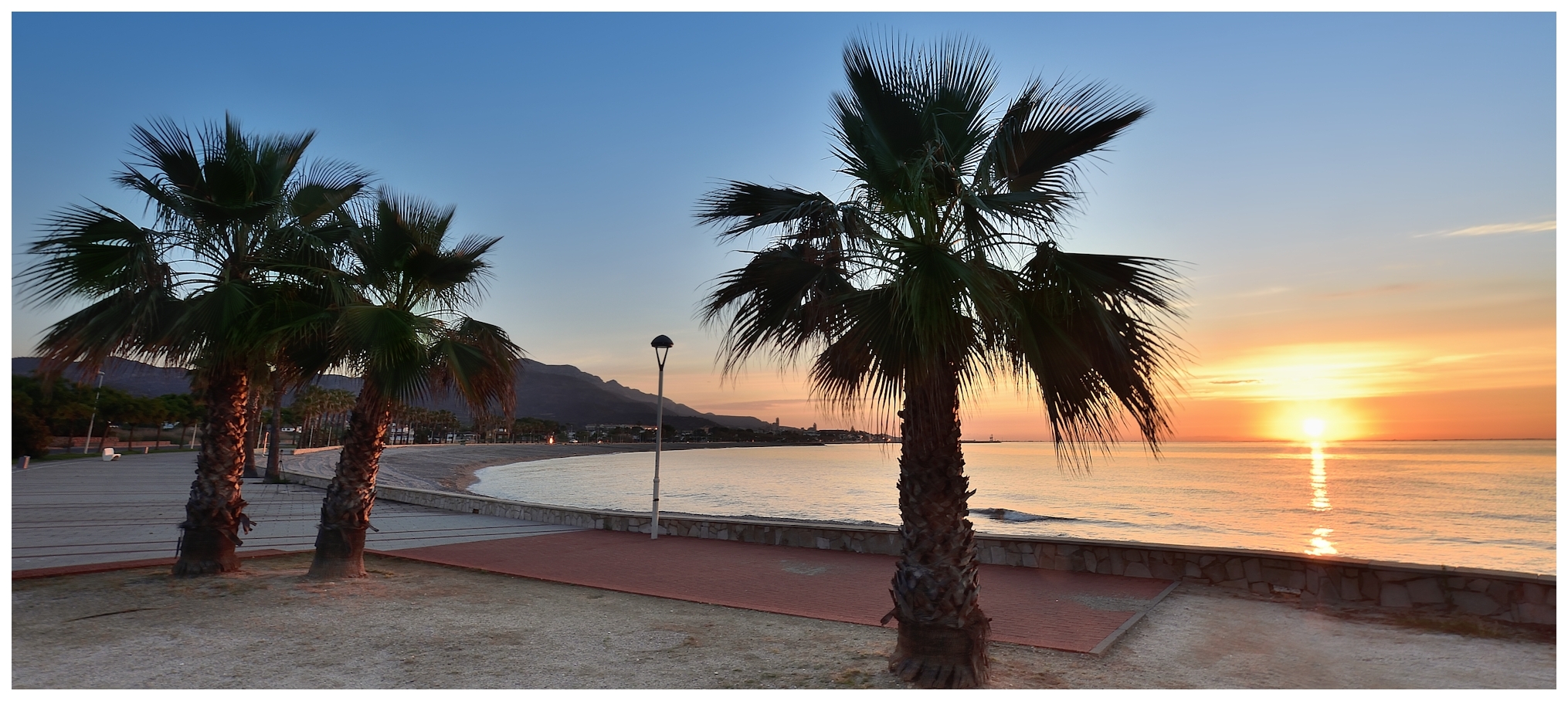 Marjal Beach
The best attractions of this region are undoubtedly the Ebro delta (Delta del Ebro) , an extraordinary place where you can enjoy nature, play sports, bird watch, walk or bike or enjoy unique cuisine based on local products.

Much of the Delta is a nature reserve that includes several partially restricted protected areas, one of which is Punta del Fangar, a 400 ha peninsula. north of the Delta. The most striking thing about this place is its desert appearance with characteristic shifting dunes stretching along 6km by the sea where you can see the Far del Fangar lighthouse. The delta landscape is also made up of wetlands with over 300 species of birds and endless rice fields.
Far del Fangar lighthouse
Delta del Ebro is undoubtedly one of the most interesting places to visit while traveling in the south of Catalonia. For photographers and lovers of sunrise or sunset, I especially recommend visiting the bay of La Bahía de los Alfaques and La Bahía del Fangar, dusk and dawn are beautiful!

Another interesting attraction is the picturesque town of Peñiscola (Costa Azahar), considered one of the most beautiful towns in Spain. Located north of the province of Castellón, in the Baix Maestrat (Lower Maestrazgo) region, Peñíscola is one of those favored towns that retain some of the magic of bygone times. Peñiscola is an ancient city, the former seat of Pope Benedict XIII (the castle of Pope Luna) built by the Knights Templar on the remains of an Arab fortress, has undergone reforms transforming it into a papal palace that lies on an impressive rock up to 64 meters above sea level and surrounded by large, wonderfully sandy bays .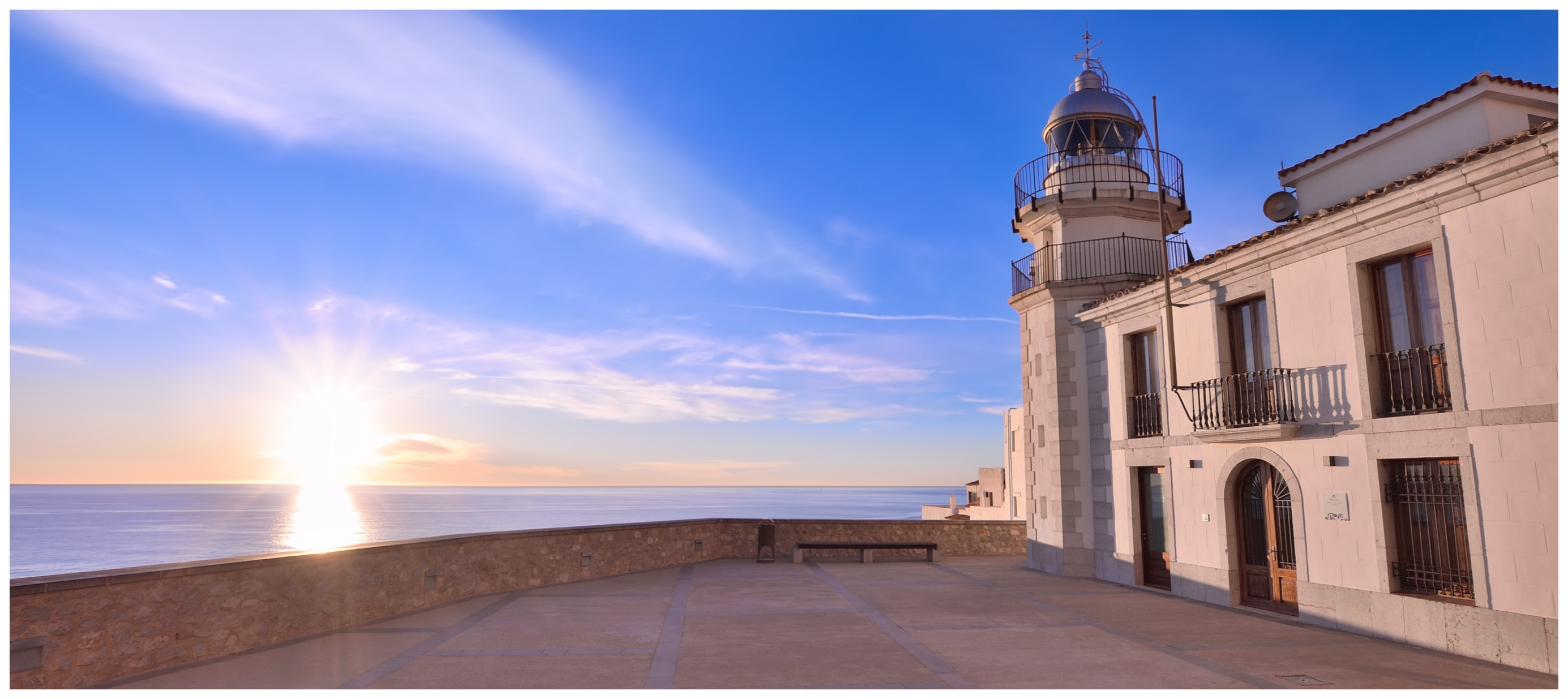 Peñíscola lighthouse
Finally, I would like to encourage everyone to visit this corner and recommend the campsite " Camping & Bungalows Estanyet " , cozy, well-kept and perfect campsite to rest.
Address: Les Cases d'Alcanar 43569, Ul. Passeig del Marjal GPS: E 00º 31 '11' 'N 40º 32' 25 '' , Spain
Photo gallery of the campsite
author of all photos: Grzegorz Sobieraj

Camping is the best form of spending free time!
Enjoyed reading this article? Share it!