Italy in winter (idea for going on holidays or winter break)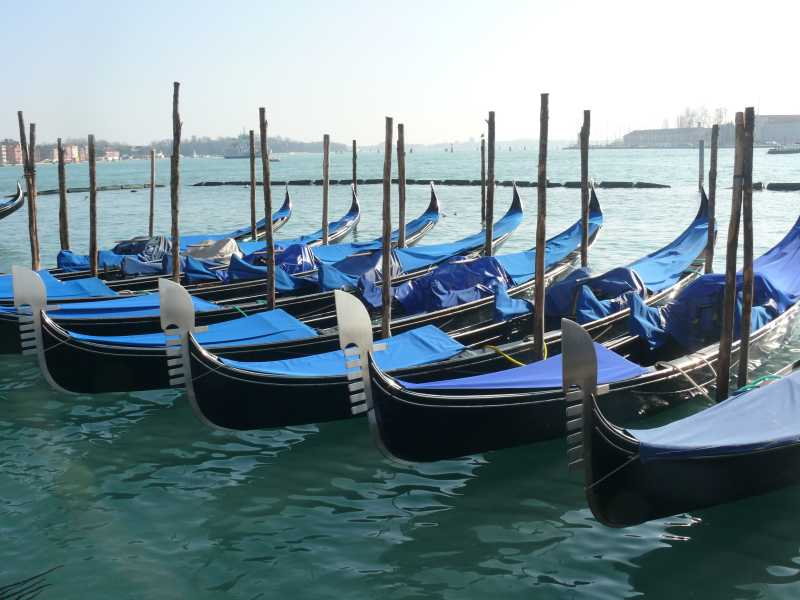 A little crazy idea, but already implemented by me three times: Italy in winter from Sunday afternoon to Saturday inclusive, so less than a week. Here is a report from the trip by car, but for the upcoming winter holidays I will make a slightly modified route in a motorhome.
Maybe someone wants to use the program, then I invite you ...
So to the point ...
Departure on Sunday afternoon. The route of travel Kielce-Krakow-Chyżne-Bratislava-Vienna-Venice-Assisi-Rome-Kielce. Number of people: 4. Skoda Superb ...
We leave Kielce around 1.30 pm to collect a team on the way and through Krakow we go to the Polish-Slovak border in Chyżne. Immediately abroad, we buy a glass sticker (7 days - 7 euro) and drive towards Žilina and Bratislava. When abroad, we buy a second windshield sticker (10 days - 7.90 euro) and drive towards Vienna. We do not visit the capital and head towards Venice. We are there (Hotel Centrale-Mestre) around 5 am. The cost of the motorway section - EUR 14.50.
A nap in the car ...
Around 7.30 we go to the hotel (Hotel Centrale: 4-person room with bathroom + continental breakfast = 72euro) to ask if we can leave our luggage at the hotel and put the car in the parking lot. It turns out that we can take our room now. We put the car in the garage (EUR 10 per day), make breakfast, sandwiches for the road and go by bus to Venice (return trip EUR 2.40 / person).
Of course, dozens of narrow streets, canals, nooks and crannies, where a tourist should get lost for at least three days ... We were a few hours, but it was worth enjoying the sun and the atmosphere of the Carnival Venice after an all-night trip ...
Within the walls of this monumental temple, in the central nave, stands an old and holy Church called Porcjuncula from the 10th century, which the Benedictines gave to Saint Francis and his followers on April 22, 1212.
You can also meet such beautiful "raisins" here
We pack the car and go to Poland. We leave at 9.00 a.m. This time we are going on the highway. Direction Florence-Venice-Udine (cost 23.5 euro + 26 euro). All day and all night driving to fall asleep in your own bed in the morning.
- time: 6 days
- route: 3600 km
A quick, intense, active trip. But it is worth ... The Vatican, the Tomb of John Paul II, the Eternal City, and the carnival in Venice and reflection in Assisi.
By passion ... traveler, photographer, but I am primarily interested in the automotive industry. So far, trips rather by car, accommodation or overnight in the car. A caravanner since autumn 2009. He used to travel with Adria, Knaus, BoXerk, and now HYMER B544 has appeared. What next ... time will tell. Maybe someone wants to read my reports, maybe he will follow me.
Enjoyed reading this article? Share it!