Lithuania - Latvia - Estonia 2012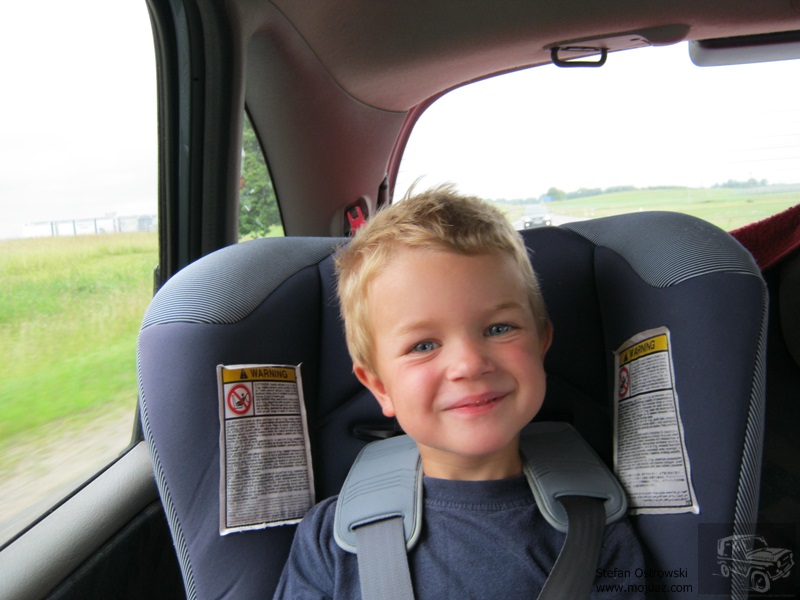 Day I
It's Monday 2nd July. Beautiful sun, and we are heading towards the passport office, because who would have thought about picking up our passports earlier - as usual, everything at the last minute.
Around 9.30 we pick up the passports and go to the border with Lithuania.
Of course, in the era of the European Union, we hardly notice the border and after a while we speed along the highway to Lithuania's Klaipeda. On the way, we stop at a nice place for lunch - it's called "170 km". There we swallow Lithuanian dumplings and go on.
The road is smooth and of good quality, and since it is a motorway, our Picasso is speeding 120 km / h.
In the afternoon we are already near Klaipeda and we go to Merlange II. We ask for accommodation and park the car in the garden and unpack ourselves in a cozy room on the first floor. The small room is above the owners' apartment, it has its own bathroom with shower, kitchenette and 3 beds. Besides, it is right next to a huge beach and it cost us 200 litas (today lithium is PLN 1.22) for 2 nights (2 adults + child 3 years old).
Of course we're going to the beach and then going to sleep.
Day II
Tuesday, July 3. There is no such sun as yesterday, but rather it is raining and cloudy. From this it follows that you must visit. So we eat breakfast quickly and pack into our car affectionately called by Piotrek - Pi. We're going to Klaipeda. We park in a guarded car park - 10 litas for 24 hours and we calmly go to the ferry that will take us to the maritime museum and the dolphinarium.
The cruise is short, about 15 minutes.
Then a walk - about 2 km to the Dolphinarium.
Admittedly, the Dolphinarium is impressive. Many specimens of fish, plants and other "sea creatures". Quite interesting and nice shown. Unfortunately, I don't know anything about it, so I won't write much about it. Unfortunately there were no dolphins, which is a pity.
We're going back to land. We get into our Pi and head towards Palanga.
Here we can see the beautiful Tyszkiewicz Palace and beautiful amber specimens. Plus the gardens of the palace. It was really worth going here!
Then a walk around the center of Pałąga. Oh, how much is going on here. You can see that it is the summer capital of Lithuania.
But we already go back to our room and sleep - tomorrow is a long way.
Day III
It is morning - around 8.00 - there time, you have to remember that it is +1 hour from Warsaw.
We get up, breakfast and pack our Pi and hit the road.
First stop - Szałwie and Góra Krzyży.
And as for the mountain of crosses - an interesting place, but I am more impressed by St. Mount Grabarka - in the voivodeship Podlasie. But it's definitely worth coming here and seeing.
Next we head towards the border with Latvia.
We are crossing the border - our Pi feels it very strongly. The change in the quality of roads is colossal. This is not what Lithuania is.
We ride along the border towards Rundale.
We are there. Palace in Rundale - delightful !! Of course, we don't have a single Latvian patch. Fortunately, there is an ATM next to the old GS. We are saved, we can visit the palace.
The palace is beautiful, both inside and out. It is worth buying additional tickets to see the beautiful gardens. Inside the palace, most of the rooms are prepared for sightseeing. We move along the direction of sightseeing indicated by arrows.
After leaving the palace, we go to the gardens ... it takes our breath away. Countless species of plants, flower arrangements, arbors could be exchanged for hours. Everything as described and tidy. Something beautiful. But we have to keep going, we planned to stay here for about an hour and we are probably about 3.
We get in the car and move on, towards Riga.
Via Baltica is smooth and drives well. Around 5 pm we are in Riga and we start looking for accommodation.
Unfortunately, everything is very expensive, around 31-40 lats a night - that's around 190-240 zlotys. They are exaggerating. Disgusted, we decide to go to the "province" to the Gauja National Park. So we leave Riga and after about 50 km we are in the town of Sigluda. Here we start looking for accommodation. It is a tourist paradise, many hotels and guesthouses. We are looking for hotels, but unfortunately - no places available. In a guesthouse - where there were also no seats, we were directed to the end of the town. We're going and there's a house with rooms by the bar. We ask and there is a free room. For 2 people + a child in a 4-person room - 20 Łatów, i.e. about PLN 120 per night - a decent price. We take.
Then a beer and dinner at the bar. There is internet in the room. So we are planning tomorrow, and by the way, we are booking a place in a student residence in Riga via booking.com.
Calm about tomorrow, we go to sleep in a truly royal room with a bathroom and a large bed.
Day IV
We get up in the morning, breakfast and pack into the car. We're going ... to the mountains !!
The route was supposed to be a bicycle route ... but it turned out that the bicycles are parked and continued on foot. But we took the stroller, of course ... and that was a mistake.
We went along the path that led around the most interesting caves. The trail is moderately prepared. You can see that there are probably not too many tourists, because the path is not sawn and overgrown, the markings are partially broken. But it was possible to walk and hit despite the ballast that was the pram :)
Then we drove up to Sigulda itself, we saw the palace and the ruins of the castle. And then we came across a lovely road to Turaida. There is an amazing castle here. And although the admission tickets are expensive, it is worth paying. It is true that the castle is partially destroyed, but in the remaining part there is a nice exhibition about the castle and life in the castle. Really interesting.
On the occasion of our stay at the castle, we finally met - finally - a Pole. Who, combining several languages, asked us to take a picture first ... to which we also responded by combining English with Russian and Polish ... only later it turned out that he was a Pole :) Nice meeting - Greetings !!
After seeing the castle, we head towards Riga. We reach our Dormitory without any problems and for PLN 145 we have a room for 2 nights for 2 people + child !! Bomb. It is true that the bathroom, toilet and kitchen are shared for 1/2 floor - but it's great. The hotel is called Turiba - it's easy to find on the net.
There is internet here too !! for free - great.
In the morning, as usual, breakfast and we go to the city.
We get to the center without any problems - the trolleybus takes about 15 minutes and takes us to the Old Town itself.
I won't describe a walk around the old town, but it's amazing. Big and beautiful!
In the old town it is worth having a meal in the Pielmieni restaurant chain !! Cheap and to your heart's content. Elsewhere in the old town it is quite expensive.
Late in the evening we come back to our room and sleep !! - Estonia tomorrow!
Day V
Beautiful weather welcomes us. As usual, breakfast and off you go.
We're leaving Latvia. The road is straight and we reach the border without any obstacles
Then to the Estonian city of Virtsu. There we load up on the ferry to Kaivatsu on the island of Muhu. The ferry is inexpensive - it costs EUR 11 per car + 2 adults. Children for free. But it gives us nice impressions. Our 3-year-old Piotrek does not know where to go, then up and down, then to the bow and the stern. You can see that he is impressed.
We leave the ferry and head towards Liiva. Because we don't have any money and we need to find an ATM !!
Of course there is an ATM at the local mall. We take the money and continue towards the largest Estonian island of Saareema.
We start visiting the island from its northern part. By the way, we are looking for a campsite.
Unfortunately, this part of the island has no beaches, but rather a muddy wharf that smells of mud. On the websites about Estonia, we read about specially built houses for tourists, where you can spend the night and warm up for free. In search of such a place, we turn off the main asphalt road and along forest paths we reach the no-entry sign, then on foot - about 500 meters. There is, the house is very nice, a place for a fire, an ax, a tree. Everything is as it should be, the problem is one - the car is far away, it is standing in the middle of the forest ... somehow fear to leave the car like that. So we give up free accommodation and head to Kuressaare - the capital of Saarema.
On the way, we see windmills and a lake formed after a meteorite impact.
We find a nice backyard campsite in the capital of Saarema. We pitch our tent in an orchard - literally in an orchard right next to the hosts' house. It is nice, quiet and family. There is also a bathroom, a toilet, a gazebo with TV, wifi and electricity at the guests' disposal. Next to the tent, we put out our chairs and table, we heat up delicious stuffed cabbage from a jar brought from Poland. Aga and Piotrek go to sleep, and I take my laptop, tea and go to the gazebo to look for tomorrow's accommodation in Tallinn. By the way, I meet a nice old man who travels by bike alone. We talked a bit about the local beers and the island in general.
Well, I managed to book an overnight stay in a dormitory in Tallinn, so the door handle was set, tomorrow morning visiting the island and then Tallinn. It's a pity, we wanted to stay here for a few days, but unfortunately the weather turns bad and you have to flee to the mainland.
Day VI
We get up traditionally after 9 o'clock. A quick breakfast - Polish canned, of course, and I quickly fold the tent - the rain begins to pour down. After a few moments, the car is packed. The rains only scared you, it's cloudy, but it will be a nice day. I settle accounts with nice owners and go. First, we are looking for an LPG station, unfortunately the gas ran out yesterday. We find the only gas station on the island, but unfortunately - closed on Sunday :) and that's bad luck. It's good that we still have gasoline for about 250 km.
In the capital of the island, we visit a very nice castle.
We set off towards the east, i.e. towards the ferry. On the way, we deviate quite significantly from the route to see two more churches from the 13th century. Due to the lunch time, at the church in Karia, we make a delicious dinner - also from a Polish jar. Then a jackdaw and we continue towards the port and the ferry that will take us ashore.
The queue is quite long - only here we realize that it is Sunday afternoon - the end of the weekend - we could prepare for such queues. But to our surprise, everything moves quite quickly and smoothly. After about 40 minutes we are already on the ferry. Another moment on the ferry and we are on land. We visit the first petrol station on the way, we need to refuel with gas. The station, like most in this country, is automatic. Quickly learn how to use the machine and I can easily refuel the fuel by paying with a card - instructions on the machine only in Estonian :)
Considering that we have booked accommodation in the capital of Estonia and we have to get there by midnight, we decide to tour a bit more of the eastern part of Tallinn.
We follow the main route to Tallinn. The road is nice, even and empty. Which surprised me, because in Poland I have not seen such a void on the main roads. So we drive calmly 90-100 km / h without slowing down. The villages are far from the road, so we practically do not pass through any villages and towns.
We turn off this route and head north to the town of Tulina. There we see the widest waterfall in Estonia. A really nice sight.
We move on towards the waterfront and Turisalu, where the highest cliffs in Estonia are located. They are really impressive. We take photos, talk to nice Lithuanians and head towards Tallinn.
We are going on a nice road leading along the Baltic coast, or rather the Gulf of Finland. Here we notice a lot more traffic on the road. We get to Tallinn. By the way, we come across an LPG station and fill up with gas to our Pi.
We get to the dorm is really nice. For the price of PLN 250 for 2 nights and 2 people. It is true that children up to 2 years old are free, but a nice lady from the reception agreed that our 3-year-old Piotrek would also have free. The room is really nice, amazingly clean, there is a kitchen and a bathroom for two rooms. We feel great here.
We eat dinner and go to bed around 11pm. Outside the window, despite the late hour, it is still bright, fortunately the curtains and the blind with nice apples covered with a bit of light.
Day VII
Monday morning - around 9.30 am, we have a hard time getting up. It's still bright. The sun is barely breaking through the clouds. The weather - again it is not known what it is, neither it is warm nor cold. We eat breakfast and head towards the trolleybus stop to reach the center of Tallinn. In the meantime, it clears up and we have around 24-25 degrees Celsius and sunshine. So the weather is fine.
Trolleybuses in Tallinn still remember the 1980s. Completely different than in Riga, where we traveled in completely new, cool vehicles. I admit that before coming here, I thought that Latvia was more backward.
The journey took quite a long time, but we finally got to our destination and we get off right in the Old Town.
Guide in hand and we delve into the streets of old Tallinn.
I will not describe the routes, but the old town is much smaller than the one in Riga and I must admit that I liked Riga more than Tallinn.
After seeing the old town, we head towards a modern shopping center, in which the center is recommended and cheap restaurants of the Lido chain. Dinner there cost us 3 euro per person, and we had soup, pork chop, potatoes and compote included in the price. Really great and to your heart's content. Besides, it's readable and pleasant and it's only 5 minutes from the old town. For comparison, I will add that in the old town coffee cost 3 euro and here 1 euro.
When nourished, we can go on. So we go on foot to the Kadriorg Park. You have to walk a bit ... about 5 km, but it's worth it. A beautiful park, lots of flowers, fountains, ponds, peace, and most importantly - a large playground where our 3-year-old, bored with seeing monuments, could finally go crazy, and we needed a moment of respite.
Ok time to go back. We go to the center, but along the wharf and the port, admiring the beautiful yachts.
We return to our dormitory. It's already late - around 6pm. We rest, eat supper and go to sleep.
Day VIII
Tuesday. Time to go home. However, we decide to stop on the way by the sea to rest and divide the 800 km that separate smaller sections from our home. On the internet, we watch a campsite near Riga, on the very Gulf of Riga. Ok target set. However, bearing in mind that we have to drive about 350 km on good and empty roads, we decide to go east of Tallinn and see the highest waterfall in Estonia and the so-called witch wells.
We move towards the city of Narva, which borders Russia. The road is beautiful, the two-lane highway makes it pass for kilometers very quickly and we turn in the direction of Jagla-Joa.
Here the signs lead us to the waterfall itself. He's really cute. We watch it from all sides.
Let's move on. First back towards Tallinn and then south. We usually drive through villages and small towns, away from the main roads. We head towards Tuhala to see one of the most unique places in Europe, namely the Witches' Well. Which well begins to "boil" after heavy rains.
We get there. An ordinary hut and an ordinary well next to it. We read the blackboard. An elderly gentleman approaches us and starts telling us in Estonian about this place. Of course, we don't understand what she's talking about. But the guy does not interrupt himself ... and we clearly show him that we do not understand him at all ... and he keeps on talking. From his story, however, we learned that the well boiled only 9 times, because for this to happen, the appropriate streams and rivers must reach the right level of water, then the gentleman begins to explain to us about some currents, energies, some stones, etc. We are completely not interested in this and Thank you once again for the story, but we have to go. We translate both in English and Russian that there is a long way ahead of us. But he still talks and invites us to his hut where there is supposed to be a museum ... but we are fed up with the intrusions and we say Polish - "goodbye" and go towards the parking lot. Phew, let's move ... we are still turning if we don't want to chase :)
So we are already going to Latvia and to a campsite located in the vicinity of Riga, located on the Internet in the evening. On the way, we stop at an interesting and rather poor church - just out of curiosity, and we also shop in the store on the way.
We cross the border with Latvia and after several dozen kilometers we turn towards the town of Thuja. There we go through the village and at the end we see the " Krimalnieki" campsite.
We have found the campsite on the website: https://www.camping.info/pl
The field is quite poor, because it is just a medium level area, rather a meadow, but for 5 lats, i.e. about PLN 30, we can put a camper, car + trailer or car + tent. People are not paid for. Guests have at their disposal toilets, a bathroom - all of a rather average standard, plus water taps quite often placed in the field and 230V sockets. We pay nothing for electricity! The campsite is ideally located right on the beach, so there is no problem that we have to hike to the sea, just go down the slope.
We pitch our tent right by the sea. Next to us, we have a family from Lithuania as guests. Of course, we're going to the sea. The water is just hot, the beach is great, sand, some stones, shallow. Our Piotrek is in cloud nine, he composes himself, throws stones into the water, runs away from the waves. We are happy too. It's getting very late, Aga puts Piotrek to sleep, and she also falls asleep herself. And I make friends with a nice Lithuanian and at the Lithuanian liqueur called 999 and Saaremaa beers we sit, watch the sunset and discuss our journeys - it turned out that this family was also in Estonia and they followed a similar route as we did.
The wind has risen and it is starting to rain, we say goodbye to the Lithuanians and we hide in our tents. We fall asleep.
Around 1 am I am awakened by an incredible whistling wind. It turns out that our tent stands on the slope and the wind is so big that it almost puts it on the ground. I'm going out. The wind is really big but very warm at the same time. I decide we need to move the tent. We put our son into the car and, together with Aga, we quickly move the tent about 5-10 meters away from the slope and the quay, then I parked the car sideways, so as to cover the tent from the wind as much as possible. Phew I managed to do so, it is not possible to go to sleep. I just help the neighbors to move their tent because they also found that the wind was too strong. I fall asleep.
Day IX
We get up around 9. The wind is blowing, but not as strong as at night, but cold, the sky is overcast. We eat breakfast in the tent, get dressed and, after a short consultation, we decide to go home. We would love to stay here for one more day, but the night wore me out a bit, besides, the weather probably won't improve, so what to do at the seaside in the rain in a small tight tent?
So we pack the car, a moment more on the beach, say goodbye to our neighbors and go home.
The road is straight as an arrow, but it's 500 km, so it will take us a moment to travel.
The kilometers pass quite quickly on the almost empty Latvian roads. We cross the border with Lithuania.
Just beyond the crossing in the forest parking lot, we stop to make a delicious stew from a jar of noodles taken from a Chinese soup. Our Piotrek eats until I am surprised. We like it too :) Refined, drink freshly brewed coffee and move on.
Around 5 p.m. we cross the border with Poland. We are at home. While still in Augustów, we stop for a delicious pizza from the oven. We go home, still 80 km and at home.
We are home in less than an hour. I unpack the car quickly, if I don't do it now, it will be like this ... I put all my luggage in the hall, you can barely walk through. In the car, only now you can see the mess and dirt that has accumulated over these 3,000 km. The bags are in the hall, but we don't want to unpack them. Piotrek calmly entered the house and they started to play with cars, and Aga and I took out Saaremaa beer and sat in our armchairs ... it's nice!
The end
Summary.
Route:
We drove about 3050 km.
We refueled 7 times.
We burned a total of 166.8 liters of gas and approximately 17 liters of gasoline.
In total, we spent PLN 531 on fuel
Car:
Our Citroen Xsara Picasso, year 2000, 1.8 16V Benz + Gas engine, turned out to be an incredibly comfortable car for long journeys. It drives well, the seats are comfortable for a long journey, the air-conditioning kept us cool.
The car is inconspicuous, so you can easily put it in the parking lot and not too much attention, but there is no problem with the police, because they did not stop us even once and did not even aim the radar, they preferred to "shoot" at beautiful Belarusian suvs.
As for the disadvantages of the car, first of all, a large turning radius, it's hard to turn in tight Riga. And on the road there was a lack of cruise control.
Dear:
Lithuania: good quality roads, but via baltica crowded around Kaunas. Highway Kaunas - Klaipeda - empty and fast.
It drives well and slowly. Lots of police and high fines - the leg captures the gas by itself.
Latvia: It's not so nice here. While via baltica itself is very good, the other roads are full of holes and terribly uneven.
Driving here is faster than in Lithuania. Latvians generally drive like Poles, they brake quickly and sharply in front of speed cameras.
Estonia: very good roads, even second-class roads. Nicely kept level and empty. Even on a Sunday evening, the main roads are not crowded.
Driving in Estonia is similar to that in Latvia and Poland. The police only delete those who fly well above 100 km / h (and 90 is allowed).
Accommodation:
In Lithuania, near Klaipeda, we slept in our old place, i.e. Melnrage II - a bar right on the beach, next to it there are rooms for rent. We paid for a double room with a bathroom and a kitchenette - 200Lit for 2 nights. - 2 people + child for free
Latvia:
Gauja National Park - town of Sigulda. Stay overnight in a nice wooden house. A 4-person room with a bathroom. We paid 20 zlotys for 1 night for 2 people + a child.
Riga - booking from booking.com - I recommend - Hotel Turiba - LVL 24 (lats) for 2 nights. A 4-person room, but only for us. Bathroom and toilet and a kitchen shared by the floor. But the conditions are good. Oh free wifi
Estonia:
Saaremaa - Piibelehe campsite: https://piibelehe.ee - see the price list on the website. Nice, quiet campsite in a small town. A separate place for motorhomes and caravans and a separate place - in the orchard - for tents. Showers, Wc and wifi included.
Tallinn - dorm of course with booking.com - Academic Hostell Tallinn - super clean studio room (bathroom, toilet and kitchen for 2 rooms). Nice and nice, free wifi, fridge. Price 54 euros for 2 people. On the booking.com website, they say that children up to 2 years old for free, but you can easily get along with the girls at the reception.
And Latvia again:
On the way back there is a campsite in Thuja. The campsite from the website https://www.camping.info/pl - Krimalnieki. Nice camping - I wrote about it above. Price 5 lats for a car + tent. The same price applies to the car + trailer. People are not paid for. Showers, WC, electricity and wifi at the bar included in the price. Campsite right by the sea. Empty and cool. Oh, you can pay by card without any problems.
Sightseeing prices:
The prices are quite expensive, especially in Latvia. Entry to a palace or castle costs about PLN 30-50 per person. But it's really worth it.
Food prices:
Our journey was constantly accompanied by jars with cabbage rolls, stews, etc., bought in Poland, and it was a good move.
In restaurants - it's known to be more expensive, but you have to ... so:
Lithuania - we recommend a bar called "170 km" - you know why - the bar is located on the Kaunas - Klaipeda highway - you know what kilometer of this trip :). Good Lithuanian food.
Riga - Pielmieni restaurant chain - cheap and tasty. The restaurant of this chain is also within the old town.
Tallinn - Lido restaurant chain. Cheap (dish of the day 3 euro, including soup, compote, cutlet, potatoes and salads). Very tasty. Restaurants are located near the old town, in a shopping center. The restaurant is marked on free maps downloaded from the hotel reception :)
Generally:
People are friendly and understanding towards tourists. Estonia disappointed us a bit. It was supposed to be a foretaste of Scandinavia. It is described differently on the Internet and in guidebooks than it actually is. There is general order and order there. Clean and tidy, but it is enough to venture further from Tallinn and you can see the remains of former state-owned farms. Old buildings, partially collapsed, asbestos reigning and old Russian tractors.
On the other hand, we associated Latvia with the above-described view of a post-communist country. It turned out, however, that despite the bad roads, Latvia is beautiful. Riga captivated us with the old town, and the beaches with warm water and a small number of people. Plus Gauja National Park - a different world. We moved from flat spaces to a ski resort in an instant. Cable cars, rope jumping, ski lifts. In addition, hiking trails, caves and castles on the rocks - something beautiful.
The Baltic States are my favorite place on earth. My life is full of travel, adventure and spontaneity
Enjoyed reading this article? Share it!